Board of Directors
Our success over the years would not have been possible without our investors who believed in our promise and today remain integral to the growth of our business.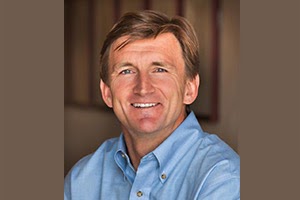 Erik Blachford
MBA Business, Columbia University; AB English & Theatre, Princeton University
Currently executive chairman at Couchsurfing International and a venture partner at Technology Crossover Ventures, Erik has served as CEO of Expedia, Butterfield & Robinson, and Terrapass. He is an active private company investor and serves on boards including Zillow, SiteMinder, Glassdoor, Liftopia, Couchsurfing and Choose Energy. Non-profit boards include The Cutting Ball Theater and the U.S. National Council of WWF. Erik holds an AB from Princeton University and an MBA from Columbia Business School.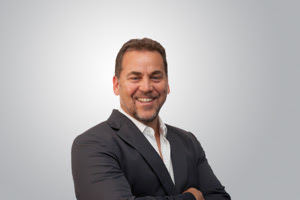 Mike Ford
BCom (Hons), BBIS, Rhodes University; MBA, University of Southern Queensland
As organisations continue to speak of innovation and efficiency as tired catch phrases, few can boast leadership in speed-to-market quite like Mike Ford. Born and raised in South Africa, the seasoned IT executive found himself calling Sydney home in 2001 after arriving there at the tail-end of a year-long backpacking adventure. He established the SiteMinder business just five years later, while digitising health claims as a delivery program manager at ICS Global, and concurrently serving as Founder and Director of Australian Leisure Operators which operated a backpacker hostel accommodation business in Sydney.
Since founding SiteMinder from his home, Mike has pushed the business to the forefront of the global hotel distribution technology. It's not surprising that he continues to attract the industry's top software developers to the company's Sydney headquarters, with his innovative-yet-laid-back approach and championing of a corporate culture that has retained its roots despite its global growth.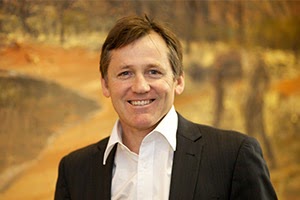 David Kirk
MBE, MB ChB, Otago University; MA, Oxford University
David Kirk's career spans the top level of both business and sport. He has achieved success in both the public and private sectors. David is currently Co-founder and Managing Partner of Bailador Investment Management and is Chairman of the recently-publicly-listed Bailador Technology Investments Limited. He is also Chairman of the listed companies Trade Me and Kathmandu Holdings Ltd. Prior to this, he was CEO of Fairfax Media. David's previous experience also includes a period as an advisor to the Prime Minister of New Zealand. Earlier, he worked for McKinsey & Co in London. He is a Rhodes Scholar with degrees in Medicine from Otago University and Philosophy, Politics and Economics from Oxford University. He is currently the Chairman of Trustees of Sydney Grammar School and sits on a number of other Boards including investee companies of Bailador and charitable organisations.
In the sporting arena, David enjoyed a highly successful rugby career playing for Otago and Auckland and captained the All Blacks to win the World Cup in 1987. David is President of the New Zealand Rugby Players Association. He was awarded an MBE in 1987 and now lives in Sydney.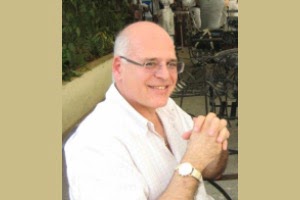 Les Szekely
B.A. LL.B. University of NSW; LL.M, Sydney University
Les Szekely is the Managing Director at Grand Prix Capital (GPC), a private venture capital and investment firm specialising in rapid growth, start-up, private and microcap-listed businesses. He started GPC in 2010 after a career of almost 30 years as a tax consulting partner and director with Horwaths Chartered Accountants and then Deloitte. He has authored more than a dozen books on taxation law and is a widely-quoted authority on business tax issues, especially those impacting on rapid growth private businesses.
Les has been an active angel investor since 1999 and is currently a director and/or shareholder of several early stage and maturing companies, including Rezdy, DesignCrowd, Oneflare and Microequities. He is also the Chairman of Equity Ventures and Spoonfeedme. He is a Fellow of the Australian Institute of Company Directors.
As an active business angel, mentor and M&A consultant he focuses on helping "Founders" in their personal and business development. He has experience in both B2B and B2C web driven businesses. His pro-bono involvements include an active Directorship with the 40K Home Foundation.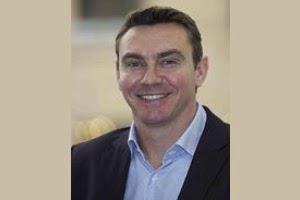 Paul Wilson
B Bus, Banking and Finance, Queensland University of Technology
Paul Wilson is the Co-Founder and Partner at Bailador. He has had extensive private equity investment experience as a director of CHAMP Private Equity in Sydney and New York, and with MetLife Private Equity in London. Prior to co-founding Bailador, Paul was Executive Director at media-focused investment group Illyria Pty Ltd. In addition to his role as Chairman of SiteMinder, Paul is a director of Viocorp International, Yellow Pages (New Zealand), the Rajasthan Royals IPL cricket franchise and ASX-listed Vita Group.
Paul is a fellow of the Financial Services Institute of Australia, a member of the Institute of Chartered Accountants of Australia and a member of the Australian Institute of Company Directors.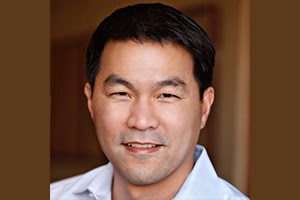 David Yuan
MBA, Stanford University; AB in Economics, Harvard University
David Yuan joined TCV in 2005 and is a General Partner focusing on software, internet and information services. David currently serves on the boards of Act-On, AppNexus, Merkle, Sitecore, and SiteMinder and his other active investments include Facebook (NASDAQ: FB) and OSIsoft. His prior board directorships include ExactTarget (NYSE: ET, acquired by Salesforce.com) and Seismic Micro Technology (acquired by IHS). Prior investments include RenRen (NYSE: RENN), Splunk (NASDAQ: SPLK) and Tinyprints (acquired by SFLY).
David has been recognised by AlwaysOn's VC 100 and multiple times by Forbes Magazine's "Midas List" of the top 100 technology investors. Prior to joining TCV, David was an investment professional with JPMorgan Partners, a global private equity firm and a management consultant in the San Francisco office of Bain & Company. In addition, David held consulting or short term roles at SAP, Vmware, and Kong Zhong (NASDAQ: Kong, Beijing).
David received an AB in economics from Harvard University and an MBA from Stanford Graduate School of Business. David also serves on the Advisory Board of East Palo Alto Charter School.