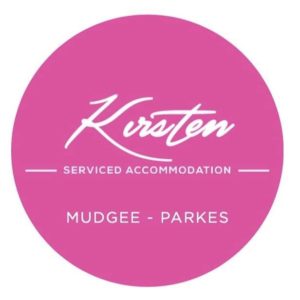 Over the past few years, Kirsten Serviced Accommodation has built a reputation for providing luxurious home-away-from-home experiences in beautiful country areas around Australia.
With properties in Mudgee and Parkes, regional locations in New South Wales, guests of Kirsten Serviced Accommodation can choose the stay that suits them. There are multiple-room apartments perfect for couples or small families as well as free-standing homes on offer for larger groups. The prerogative is that owner Kirsten Veleski and husband build and service properties they would also love to stay in. With over 20 years experience, they make sure travellers can 'live the country life' without sacrificing comfort and style.
Guests are able to relax against picturesque views and have access to local wine tours, golf courses, the best restaurants, and shopping districts.
However for the business to truly thrive, there was still something to add to the mix.
The challenge: Manual operations causing friction
As with any popular holiday accommodation, Kirsten Serviced Accommodation was receiving regular bookings but was not employing a technology solution to help them process these reservations. Kirsten explained that this became a major problem.
"The time we were spending to cross check bookings between our calendar and the booking channel's calendar was a huge amount of time wasted. It took hours and mistakes could be made", she said.
For owner/operators time is of the essence and any processing errors are likely to result in a loss of revenue, so it was vital a solution be found.
The solution: SiteMinder presents as a problem solver
Knowing a solution is needed and finding the right one are two very different things. With the hotel industry growing so large and technology development forging ahead, there's quite a saturation in the market for hotel software.
For Kirsten Serviced Accommodation, it wasn't an investment to be made on a whim.
"We made sure we researched what the leaders in the industry were doing," said Kirsten. "We ended up giving SiteMinder a call. It was important that the connection between booking channels and our calendar was instant, so we could save time, money, and reduce human error."
In a few short days, Kirsten and team were up and running, a timeframe that was to expectations.
"The team found it very easy to learn and operate," said Kirsten.
The results: Smoothing out kinks has allowed for even more success
There's no point subscribing to new technology if it doesn't make your life easier. Luckily, Kirsten immediately saw the benefits of the SiteMinder platform.
"We have always been with SiteMinder," she said.
"The booking engine reduced the amount of money we had to spend on our website by about $6000 and we are saving a lot of time, and making fewer mistakes, which in turn saves us money. We've increased bookings and profitability with SiteMinder."
Thankfully, with greater business success comes expansion and the future will see more Kirsten Serviced Accommodation properties being established for the lucky guests who wish to enjoy the Australian country life.