[Webinar] Be Our Guest(y) x SiteMinder: How to Capitalize on Travel Personas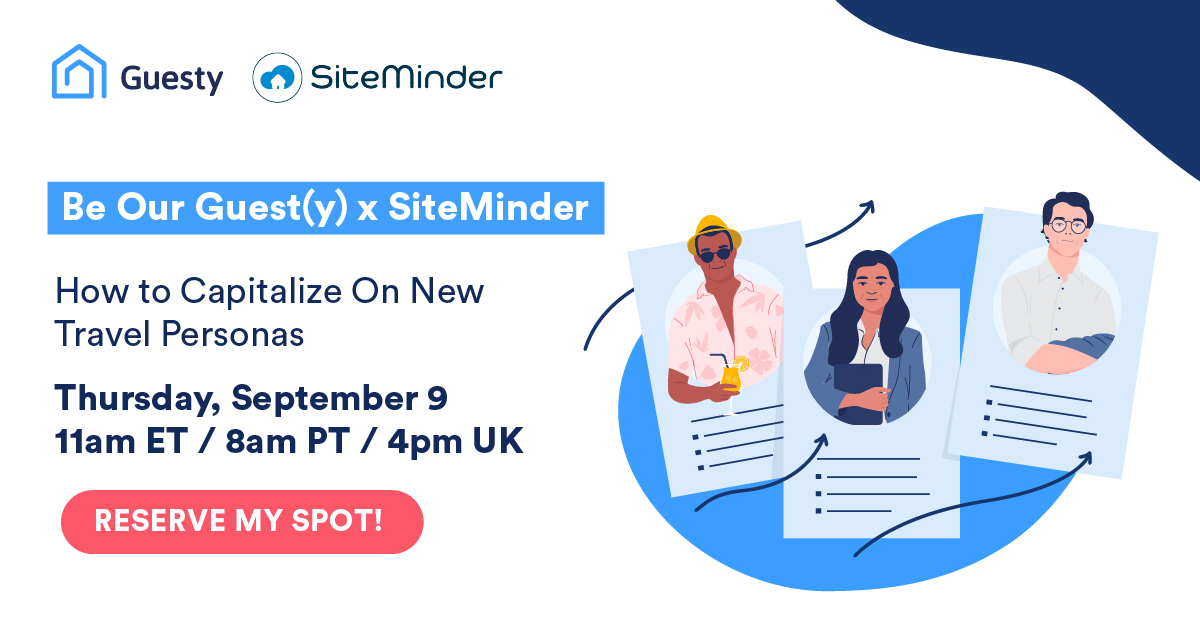 How to Capitalize On New Travel Personas
Guesty and SiteMinder are teaming up to discuss the different travel personas that emerged from COVID-19, the different behaviors and expectations they have compared to pre-pandemic travelers, and how your PMS and channel manager technology can better help you cater to these new needs.
In this session, our presenters will speak about the crucial travel trends and booking patterns that hoteliers need to address, how to attract luxury travelers, the role tech plays in growing a property management business, and how to capitalize on the promise of new business travel opportunities.
The virtual event will be hosted on Zoom and last approximately 1 hour, with time for Q&A.
REGISTER NOW
THE SPEAKERS
Vered Raviv Schwarz, President & COO – Guesty
Karla Brooklyn, Global VP, Enterprise – SiteMinder
Maor Bluman, Product Team Lead – Guesty