Digital Hotel Day, Frankfurt 2022
September 28, 2022 - September 29, 2022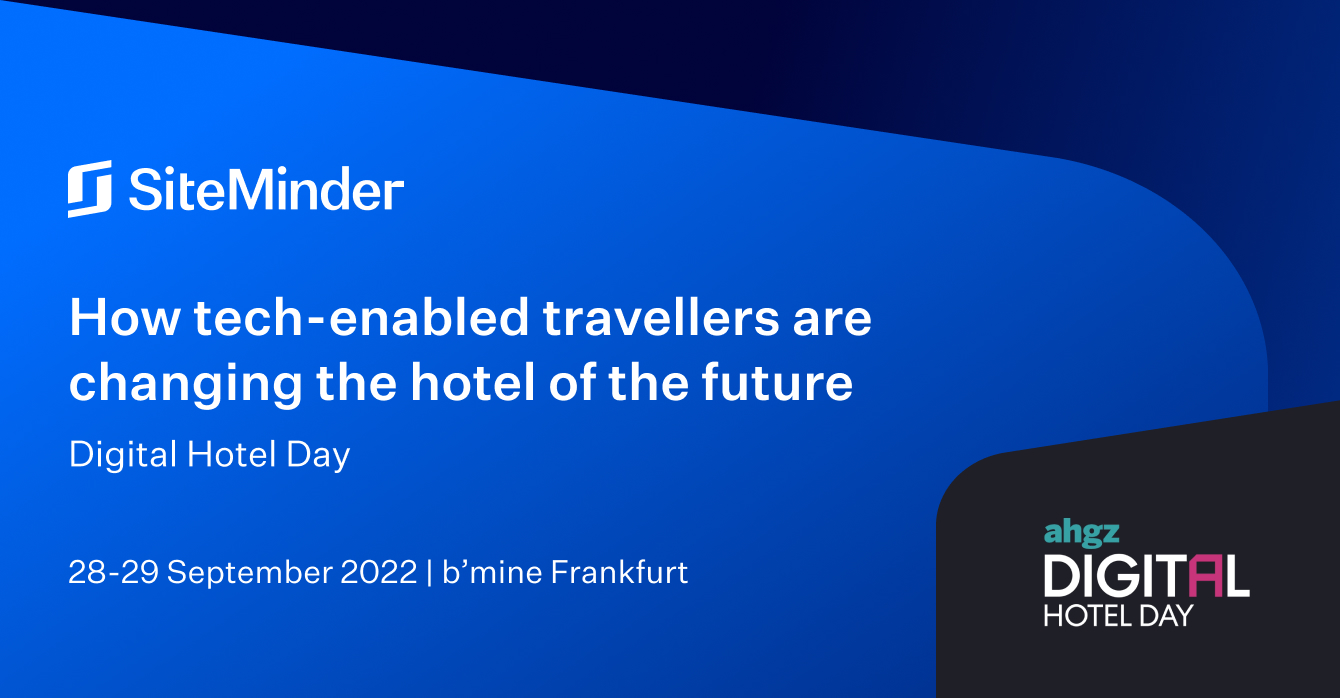 SiteMinder are excited to be attending Digital Hotel Day in Frankfurt, Germany on 28-29 September.
Join Digital Hotel Day and hear from SiteMinder's own Clemens Fisch, as he speaks with Managing Partner of DIWOTEL, Danilo Moretto to discuss How tech-enabled travellers are changing the hotel of the future.
In August, SiteMinder surveyed 8,000 travellers from 10 countries to uncover the updated plans, behaviours and perspectives of those who journey the world. In this fireside chat, Clemens and Danilo will speak on the implications of the findings for the German hotel industry.
You'll also have the chance to meet and connect with our team members to find out more. Fill out the form to book an appointment.