[Webinar] Do more with less – How technology can be more than a helping hand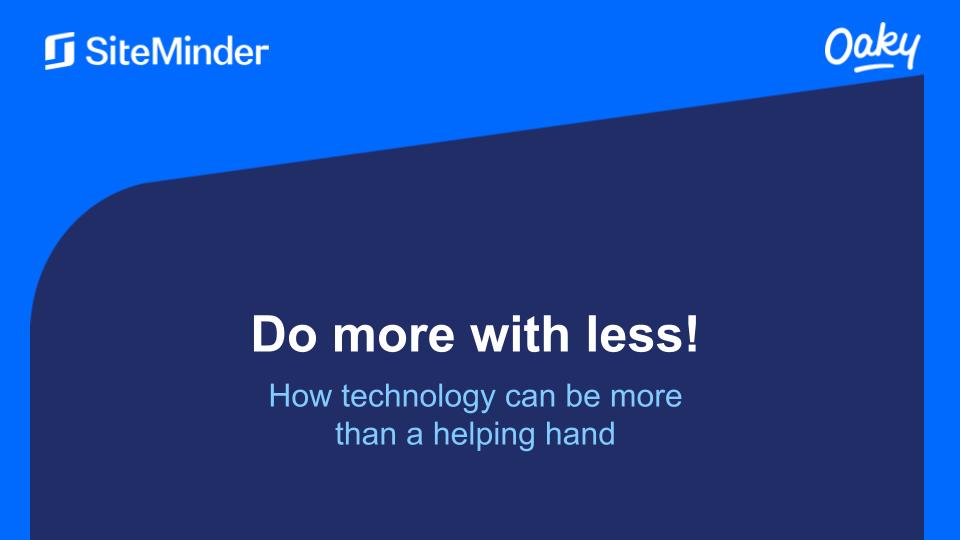 You're invited to our educational webinar, in collaboration with Oaky.
We will cover 3 problems, that hoteliers are currently facing:
– Problem 1: Loss of business. How to adopt pricing to current situation?
– Problem 2: Change in travellers preferences. How to manage booking flexibility and providing an experience for guests
– Problem 3: Working in smaller team. How to manage staff shortages
We will also elaborate on the challenges relating to staff shortages, and will discuss how technology can be more than a helping hand, WITHOUT being a substitute for people!
At the end we will also have dedicated time to address your live questions.
We look forward to your attendance!
About Oaky
For Hoteliers:  Oaky hoteliers think outside the box when it comes to revenue generation and delighting their guests. Data-driven and innovative, these hoteliers find revenue opportunities where others don't.
For Guests: Our aim is to change the face of upselling and make it synonymous with comfort, delight and memorable experiences by empowering guests to design their own stay.
About Michael Edinger – Market Development Manager (EMEA)
A native of the United States, Michael moved across to sales in London for various SAAS companies before meeting with SiteMinder in 2013. Michael is now developing close tech relationships with hospitality providers and partners across EMEA with a strong focus on London and the Middle East. His primary initiatives are to strengthen the SiteMinder brand and also help businesses achieve their sought after levels of growth. He believes in SiteMinder and is only too happy to share the benefits with anyone willing to listen.