How to Win Today's Guest – Global Webinar Series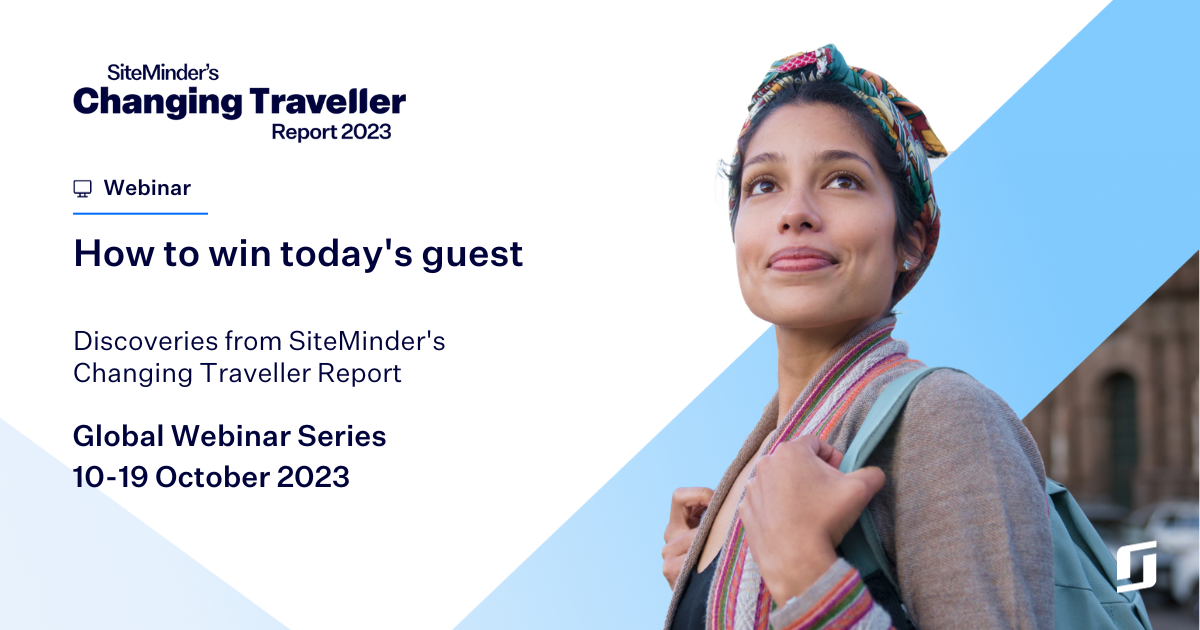 In this year's Changing Traveller Report we saw just how dynamic today's traveller really is, with over 75% stating that what they need from their accommodation stay has changed, year-on-year.
Drawing upon the responses of 10,000 people from 12 countries in this year's Changing Traveller Report, this webinar has been specially designed to answer the most important questions about how travellers today are thinking, acting and what they're expecting when it comes to their next stay.
Most importantly, we'll let you know exactly how to turn these insights into strategies for success.
You'll learn about:
The current appetite for travel and how travellers are adapting to economic impacts

Where the current incremental revenue opportunities with your guests lie

The impact of technology on a guest's booking and onsite experience

The importance and power of personal connection with your guests
Register now to discover the tactics for unlocking more revenue, bookings and growth at your hotel.
Webinar dates:
Australia – 10 October | 11am AEDT
Thailand – 10 October | 2pm GMT +7
Spain – 10 October | 10am CEST
USA – 10 October | 11am CDT
Indonesia – 11 October | 2pm GMT+8
Germany – 11 October | 11am CEST
Mexico – 11 October | 10am CST
UKI / Northern EMEA – 12 October | 10am BST
France – 17 October | 11am CEST
Italy – 18 October | 3pm CEST
Portugal – 19 October | 3pm WEST