[WEBINAR] How to improve your hotel's Google rankings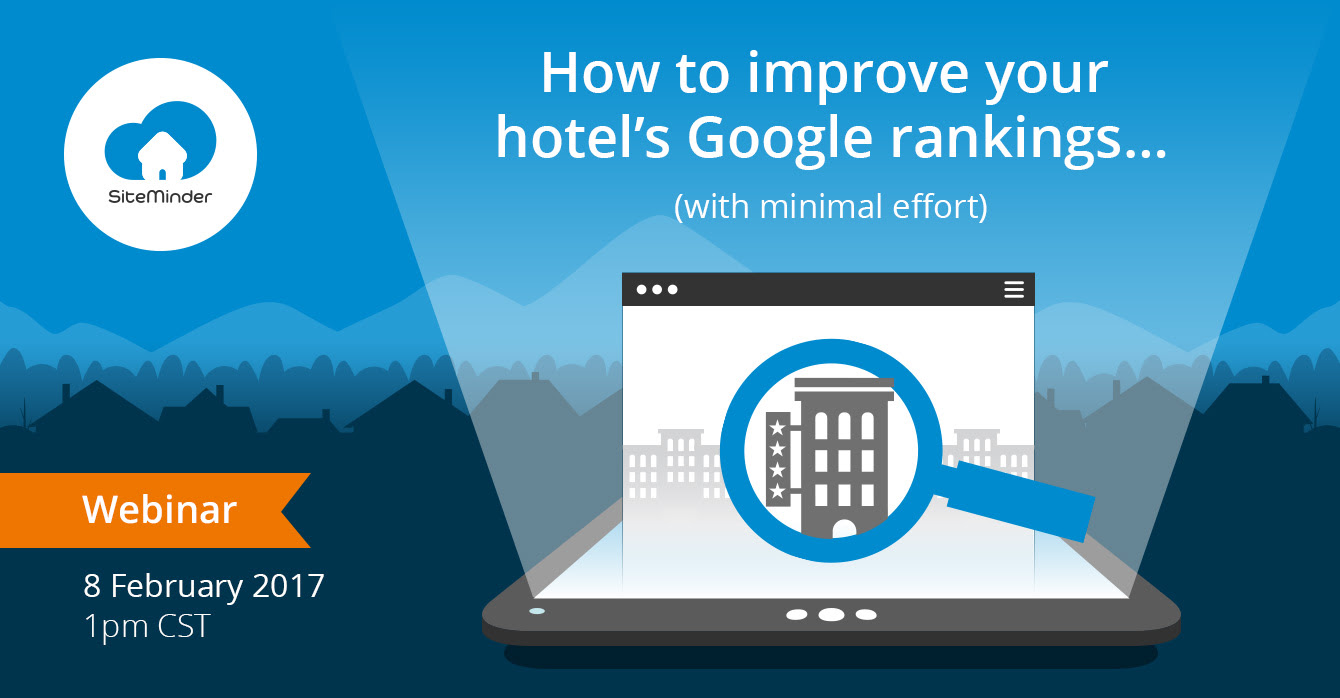 How to improve your hotel's Google rankings (…with minimal effort)
When: February 8, 2017
Time: 1pm CST / 2pm EST
Did you know that Google changes its search algorithm up to 600 times per year? Stats like this make it tough for any hotel business to keep up!
Nobody ever knows the exact science Google uses to rank pages, as they use complex algorithms which are constantly being updated. But it's important to understand how rankings work, and the role that search engine optimisation (or SEO) plays to help your hotel.
What will you learn in this FREE webinar all about how to improve your hotel's Google rankings?
The basics of search engine optimisation (SEO)

Why you need to focus on SEO

How you can improve your Google rankings with actionable steps
Our expert speaker:
Lisa Baade
SEO Expert, Founder
geoLocal SEO
Lisa Baade has extensive experience in SEO for the hotel and accommodation industry, having worked with some of the world's largest brands including IHG, Crown Plaza Hotel Group, The Star, The Darling at The Star, Punthill Apartment Hotels, Harbour Rocks Hotel Sydney – MGallery by Sofitel and Hotel Ibis World Square. She also has international SEO experience working with SEO and online marketing strategies for the Nantucket Hotel and Winnetu Oceanside Resort in the USA.
She has been involved in some of the largest re-branding exercises such as the Star City Casino changing to The Star and has taken charge of getting new hotels launched and ranking online months prior to their opening, such as the brand new Punthill Northbank.
Lisa is results driven and analytical by nature making her a great strategist when it comes to developing a uniquely tailored online marketing plan. She also has a talent for sharing this technical knowledge in plain simple English. Her research of the industry keeps her informed and up to date of the constant changes the search engines make to their algorithms.