ITB Asia 2016
October 19, 2016 - October 21, 2016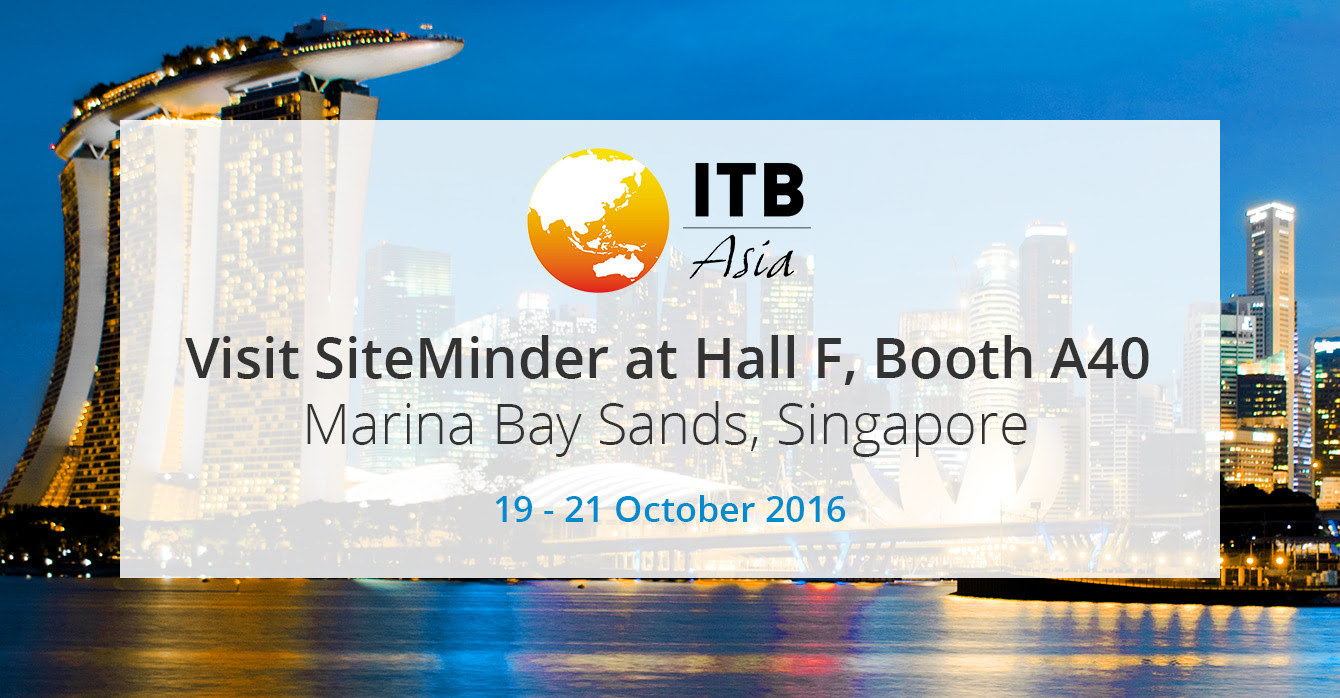 SiteMinder is attending ITB Asia again after a small two year hiatus, with this year's trade show being held in Singapore from 19th – 21st October. You can visit SiteMinder in the Travel Technology Hall to see our award-winning suite of smart and simple technology such as The Channel Manager, TheBookingButton, Canvas, Prophet and GDS by SiteMinder.
Where can you find SiteMinder?
Booth A40 – Travel Technology Hall F
What is ITB Asia?
ITB Asia is an annual three day B2B trade show for the travel industry. It is the primary event for the Asia Pacific travel industry and will take place at Marina Bay Sands in Singapore this year.
Personalised demonstrations
Don't forget to book a personalised demo with one of our experts by filling in the form on this page. At SiteMinder we have a suite of solutions to suit hoteliers of any size so see what our products can do for your business today!
TRAVEL & TECH SHOWCASE SESSION
Dynamic Rates and Their Crucial Place In Today's Revenue Management and Distribution Landscape
REGISTER NOW
Where: ITB Asia, @Basement 2
When: 1.30pm – 2.00pm, 19th October 2016
Speaker: Kevin Tatem, Director of Strategic Partnerships – Asia Pacific

The Cloud poses possibilities that simply weren't possible 50 years ago. But while it offers exciting new opportunities, it also brings with it demands of time, cost and expertise that aren't accessible to most of the world's hoteliers. Making sense of this new world can be overwhelming, time-consuming and, often, costly.
But does it have to be?
This presentation by Kevin Tatem from SiteMinder, invites hoteliers to simplify the complex by understanding the crucial, and understated, role of dynamic rates in today's revenue management and distribution landscape.
What you will learn from this presentation:
The opportunities available to hoteliers because of 'The Cloud'
Key factors for hoteliers to consider when choosing their distribution and direct booking technology
How to break down the barriers that come with fragmented distribution and pricing
How to incorporate dynamic rates into your sales and marketing strategies for more effective revenue management