[LIVE] WEBINAR: How hotels can simplify today's complex revenue management strategies
October 4, 2016 @ 4:00 pm - 5:00 pm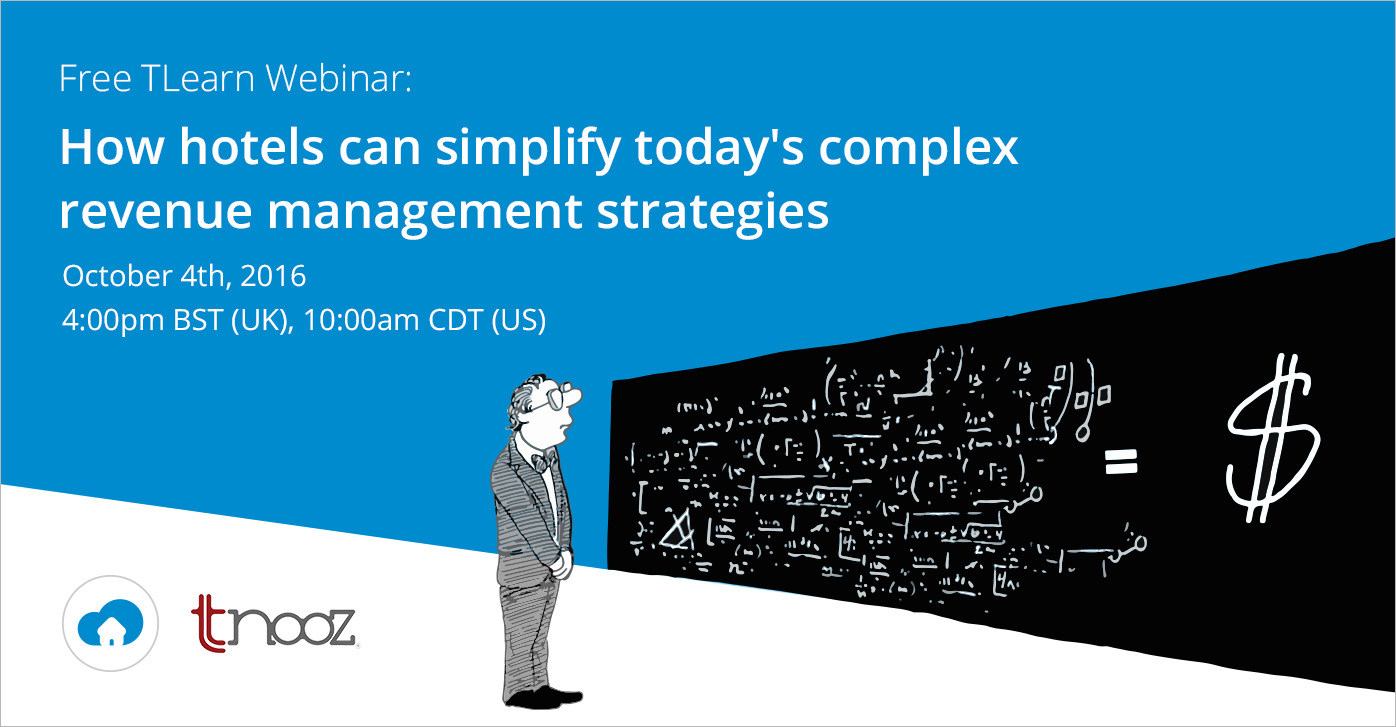 SiteMinder & Tnooz present:
How hotels can simplify today's complex revenue management strategies
With so many different approaches to revenue management, today's hotelier can find the best practice confusing.
And we know it can get very complex, very quickly.
The key to implementing a successful revenue management strategy is to keep it simple ­- don't take on more than you can handle.
Simplifying your revenue management strategy is easier than you think, and there is plenty of smart and simple technology available to help your hotel along the way.
Places are limited so REGISTER NOW to guarantee your spot!
In this FREE TLearn webinar, SiteMinder will help your hotel cut through the clutter, focus on relevant data and gain a better understanding of these key areas:
Read the Signs: Is your revenue management approach too complex?
Revenue Management Rules: 5 important lessons to learn
Be a Data Driven Hotelier: Use these key metrics to increase revenue
Our expert panel for this webinar are:
Kevin O'Rourke, Executive Vice President of Global Sales, SiteMinder
Neil Corr, Senior Advisor, IDeaS
Sean O'Neill, Editor-in-Chief & Moderator, Tnooz
Gene Quinn, CEO & Producer, Tnooz