SiteMinder Partner Connects: Sydney
September 7, 2022 @ 5:30 pm - 7:30 pm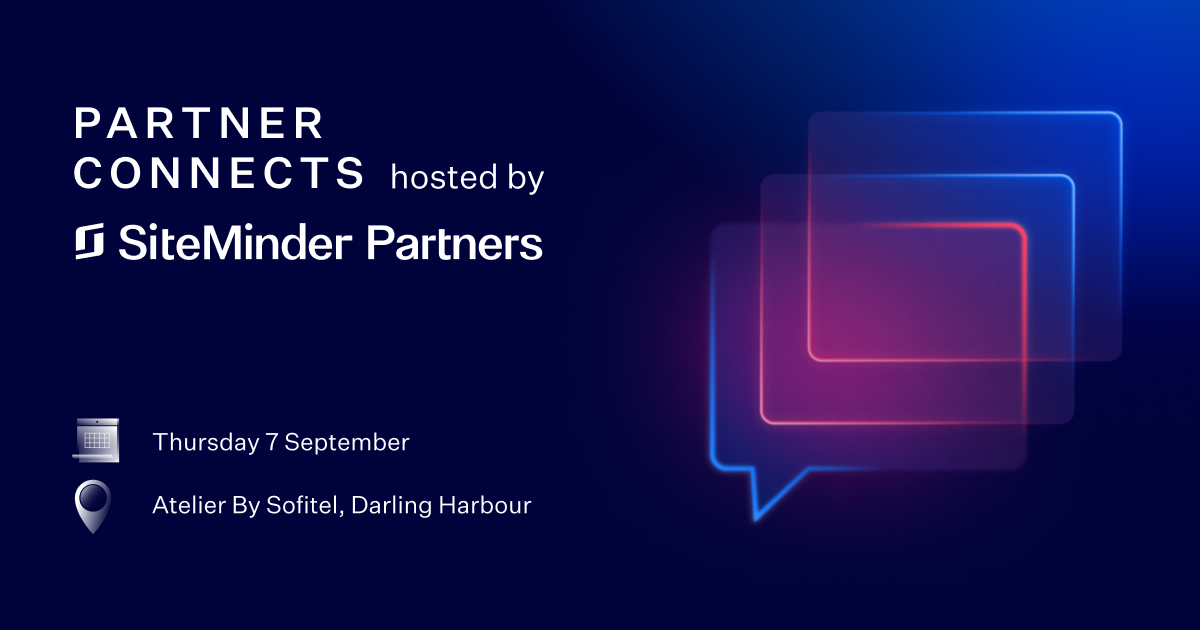 Partner Connects Sydney Event: NoVacancy Partner Evening
SiteMinder is committed to adding more value for it's Partners in 2022 with a series of networking events around the world: SiteMinder Partner Connects! It's been a while since we've been able to meet in person so we wanted to take the opportunity to bring our valued partners together to connect, network and share insights.
Our first Partner Connect will kick off in Sydney after day 1 of NoVacancy. Come join us for a few hours to connect with like-minded peers over some food and beverages. We'll be joined by:
Sankar Narayan, Managing Director, SiteMinder
Leah Rankin, Chief Customer Officer, SiteMinder
Sharing not-yet-released information from our recent traveller survey, plus market and product direction insights.

Event Details
Date: Wednesday, 7 September 2022
Time: 5:30pm – 7:30pm
Location: Atelier by Sofitel Sydney Darling Harbour, 12 Darling Dr, Sydney (adjacent to ICC)
Interested? RSVP now by filling in the form on the right.
SiteMinder will also be sponsoring the central lounge at NoVacancy this year, as well as exhibiting at stand #632. If you would like to arrange a meeting with one of our partner managers or another team member, please contact partners@siteminder.com