Wander Factor Virtual Summit 2017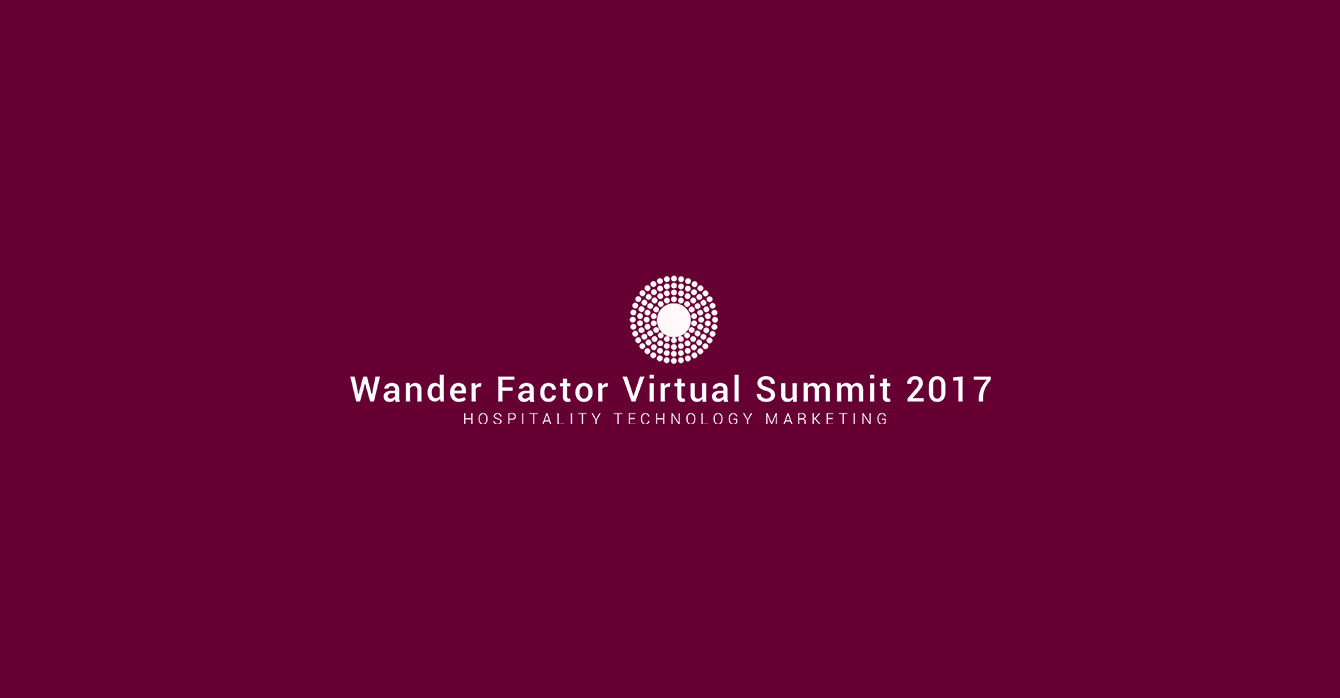 HOSPITALITY. MARKETING. TECHNOLOGY.
Stop struggling to win your guests online and register now for WANDER FACTOR VIRTUAL SUMMIT 2017!
The world's leading hospitality innovators, industry marketers and travel influencers reveal the secrets to building your digital marketing strategy through the biggest virtual summit for hoteliers!
From August 22 – 31, 2017, you'll dive deep into the newest customer research strategies, discover what goes into a successful viral marketing campaign, and successfully convert lookers into bookers by the end of the summit. You'll learn straight from the experts and gain insights on how to leverage the power of digital marketing for your hotel — at your own pace, without having to deal with the bother and expense of unnecessary travel.
What's in it for me?
You'll see SiteMinder's very own Fig Cakar, Managing Director – Americas, speaking on the very popular topic of 'Optimising your online channels: How to make OTAs work for you'.
And you'll get 20+ hours of step-by-step methods from game-changing influencers in the combined world of hospitality and digital marketing. After the summit, you'll confidently step into the boardroom, present a detailed strategy to your marketing team and clearly set actionable goals that will make 2017 your breakout year in business.