[Webinar] A.I. meets Human Hospitality – Who will run hotels in 25 years?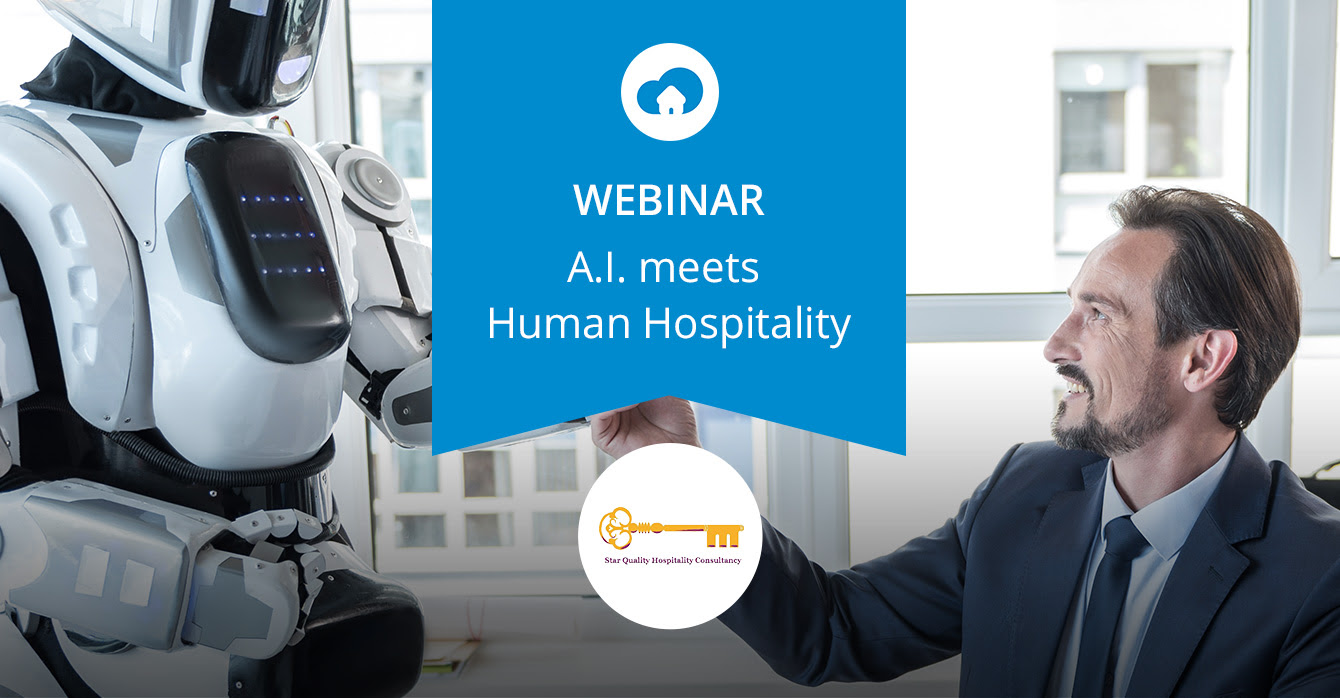 A.I. meets Human Hospitality
When: December 5, 2017
Time: 4:00PM GMT / 11:00am ET
IDeaS, Revinate and SiteMinder present this exciting webinar in partnership!
Now in its third year, the WTM Thought Leaders meeting is an annual occasion where hospitality leaders gather to discuss present and future state of the industry. During this year's World Travel Market show in London, we looked 25 years ahead and explored how the guest experience will change due to the technological advances that we are currently seeing.
With our industry panel, we tried to answer the question "What does the Future of Human Hospitality look like"? Who will run hotels in 25 years; humans or robots?
In this webinar, we explore the topic and share the findings of the session. We discuss the possibilities of robotisation in hotels but also look at the challenges. There will be an opportunity to share your point of view and time for questions for our speaker Monica Or.
If you would like to learn the findings and conclusions from our research, register now for this webinar.
In this FREE webinar we will:
Share and discuss the findings from our survey results

Forecast what we expect from hotel technology in the far future
Discuss if human hospitality be enough to stop the robots from taking over
Examine how the hotel of the future embrace technology to enhance their guest experience
See below our 2016 WTM roundtable breakfast video, it was a great morning!
Our expert speaker:
Monica Or
With over twenty five years of hospitality experience, Monica Or is the founder of Star Quality Hospitality Consultancy. She works with the owner / managers of independent hotels and restaurants focusing on their business structure, operations and service delivery to create memorable guest experiences. Monica is a Fellow of the Institute of Hospitality and has been Chair for the Institute of Hospitality London serving on their committee for five years. As an accomplished speaker and author, Monica has spoken at international hotel conferences including The Independent Hotel Show in London and COTELCO in Columbia. She has been featured in The Caterer, Boutique Hotelier, and Hospitality Magazine and writes monthly articles for Hotel Industry Magazine as their industry expert. Monica is also the Amazon best selling author for her two books 'Star Quality Hospitality – The Key to a Successful Hospitality Business' and 'Star Quality Experience – The Hotelier's Guide to Creating Memorable Guest Journeys'