[Webinar] Driving more efficiencies and revenue in the peak season madness with SiteMinder & HiJiffy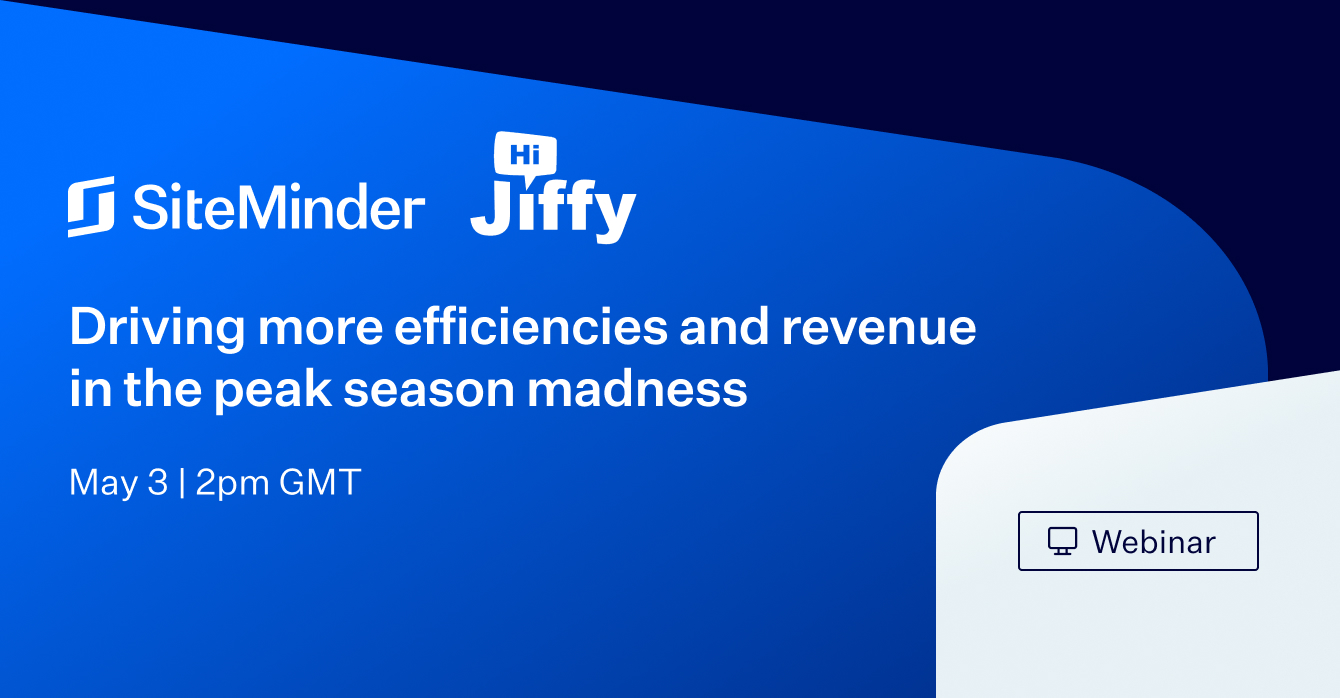 With the summer season just around the corner, it is crucial for hoteliers to plan in advance and organise their properties to secure the highest number of bookings and generate strong revenue.
Join SiteMinder and HiJiffy as we bring together insightful data that will help hoteliers perfect and diversify their distribution strategy and generate efficiencies this peak season.
In our webinar, we will share the following information
Peak season projected occupancy and insights

The importance of omnichannel strategy and channel specifics

Traveller pain points throughout their guest journey, and how to mitigate them

How to drive automation and  efficiencies and

Examples of upselling done right
See webinar dates and links below to register.
Spain | 3 May 2023 – 11am – Register Here
UK | 3 May 2023 – 2pm  – Register Here 
Portugal | 4 May 2023 – 11am – Register Here