[WEBINAR] How to create hotel packages that pack a punch – AUSPAC
November 21, 2017 @ 11:00 am - 11:45 am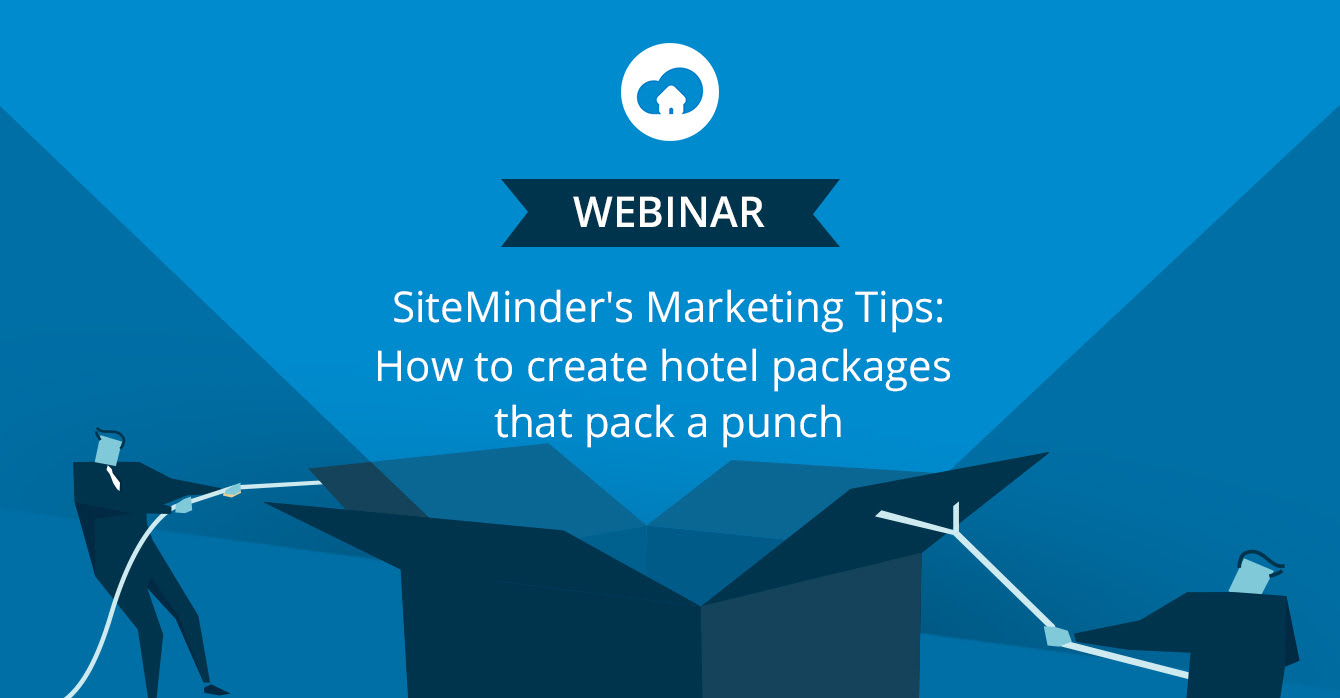 SiteMinder's Marketing Tips:
How to create hotel packages that pack a punch
Date: 21 November 2017
Time: 11 am AEDT
Your hotel revenue never just stops at the price of your rooms. That's because your property is so much more than the rates your guests see advertised across today's online travel landscape.
Thinking of creative ways to boost revenue – whether it's from additional services or extra products offered at the time of booking – you can shift your revenue management towards a more complete strategy.
Creating packages is the ideal way to improve your hotel's bottom line.
This FREE educational webinar will cover many topics, including:
How to build attractive packages
How to use local businesses for partnerships
How to offer value-for-money
How to promote and increase guest conversions
If you cannot attend on the day, simply register using the form and we'll send you the video replay afterward!