[Webinar] How is the Recovery Impacting Hotel Use of OTAs?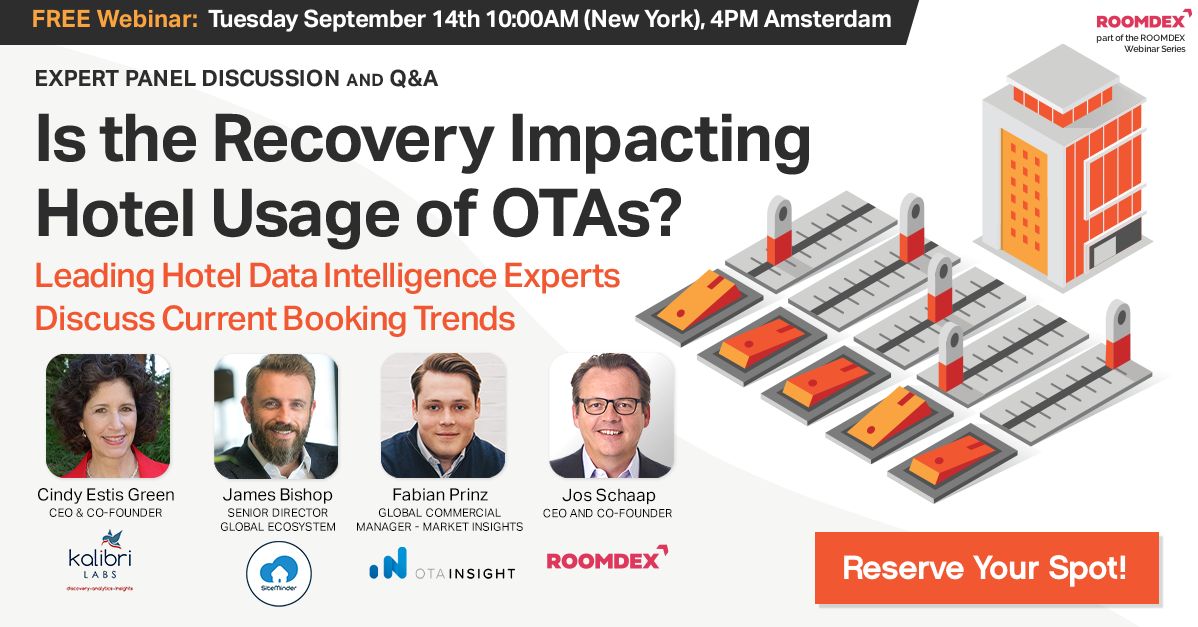 Leading Hotel Data Intelligence Experts Discuss Booking Trends
Hotels have gone through a roller coaster over the past 1.5 year. What was the state of OTA dependency prior to COVID, and where is it heading now? What is the recovery's impact on the booking window and how has performance changed across different segments?
An expert panel discussion with the leading hotel data intelligence experts, moderated by ROOMDEX's own Paul Peddrick as part of our Webinar Series. The Panelists will engage in a lively discussion on the roller coaster hotels have ridden over the last 18 months and what they can expect looking forward.
Panelists:
Cindy

Estis

Green, CEO & Co-Founder at

Kalibri

Labs
Fabian Prinz, Global Commercial Manager – Market Insight at OTA Insight
James Bishop, Senior Director Global Ecosystem at

SiteMinder

Jos

Schaap

CEO and Co-Founder at

ROOMDEX
Join us on Tuesday September 14th at 10:00AM (New York local Time), 4PM Amsterdam.
Register here!