Hotel website design – Canvas
The easy and elegant way to showcase your property
Boost direct bookings with a hotel website builder designed especially for you and your guests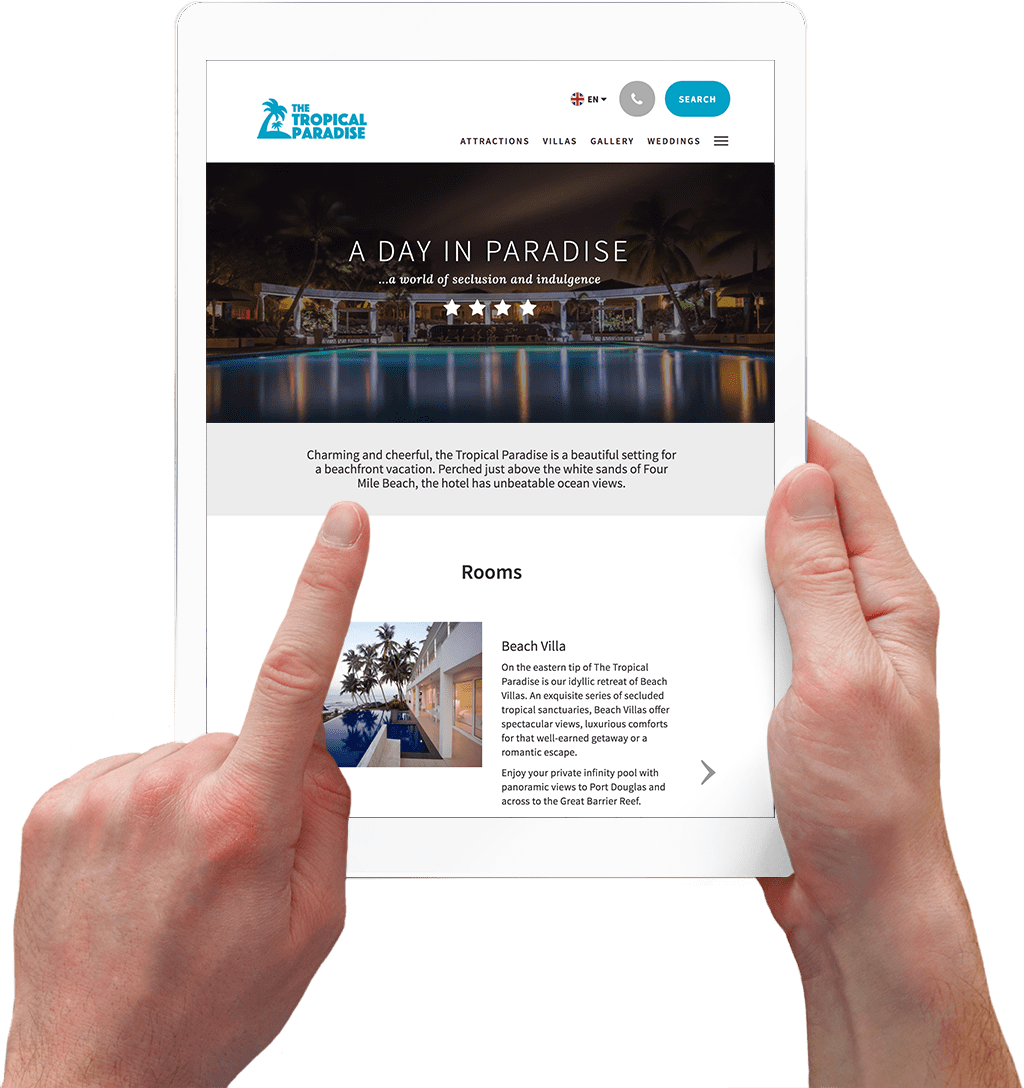 With so many choices available to travellers, there's a greater need than ever to convert those travellers into guests before your competition does.
Developed specifically for hotels to enjoy captivating web designs and free hosting, SiteMinder's smart and simple hotel website design solution, Canvas:
Attracts travellers to your website – and keeps them there, by letting your individual property shine
Integrates seamlessly with our online booking engine to drive direct bookings
Is so intuitive, you don't need to be a design or IT expert to create and manage your pages.
---
Create your hotel website and keep it up-to-date in no time
Forego the cost and effort involved in using a web developer and create your hotel website yourself, using easy-to-use templates that do all the initial work for you
Make real-time updates to your content, photos and promotions – anytime – without any need for technical expertise
Enjoy having full ownership and control of a hotel marketing channel that's 100% yours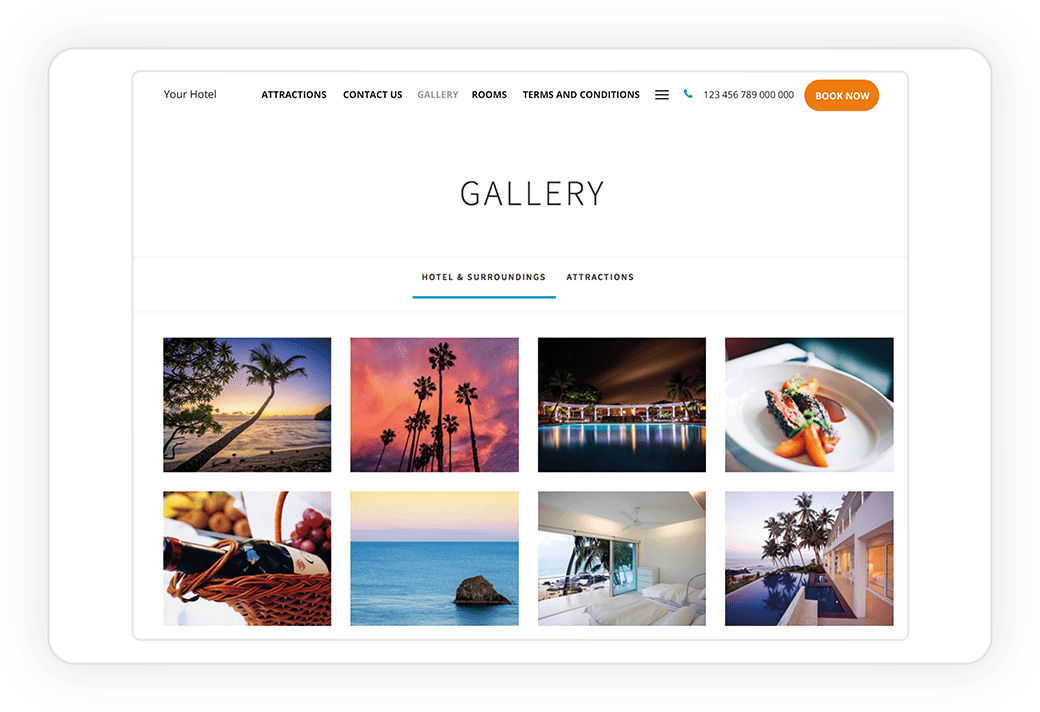 ---
Turn curious browsers into guests with a beautiful and engaging shopfront for your property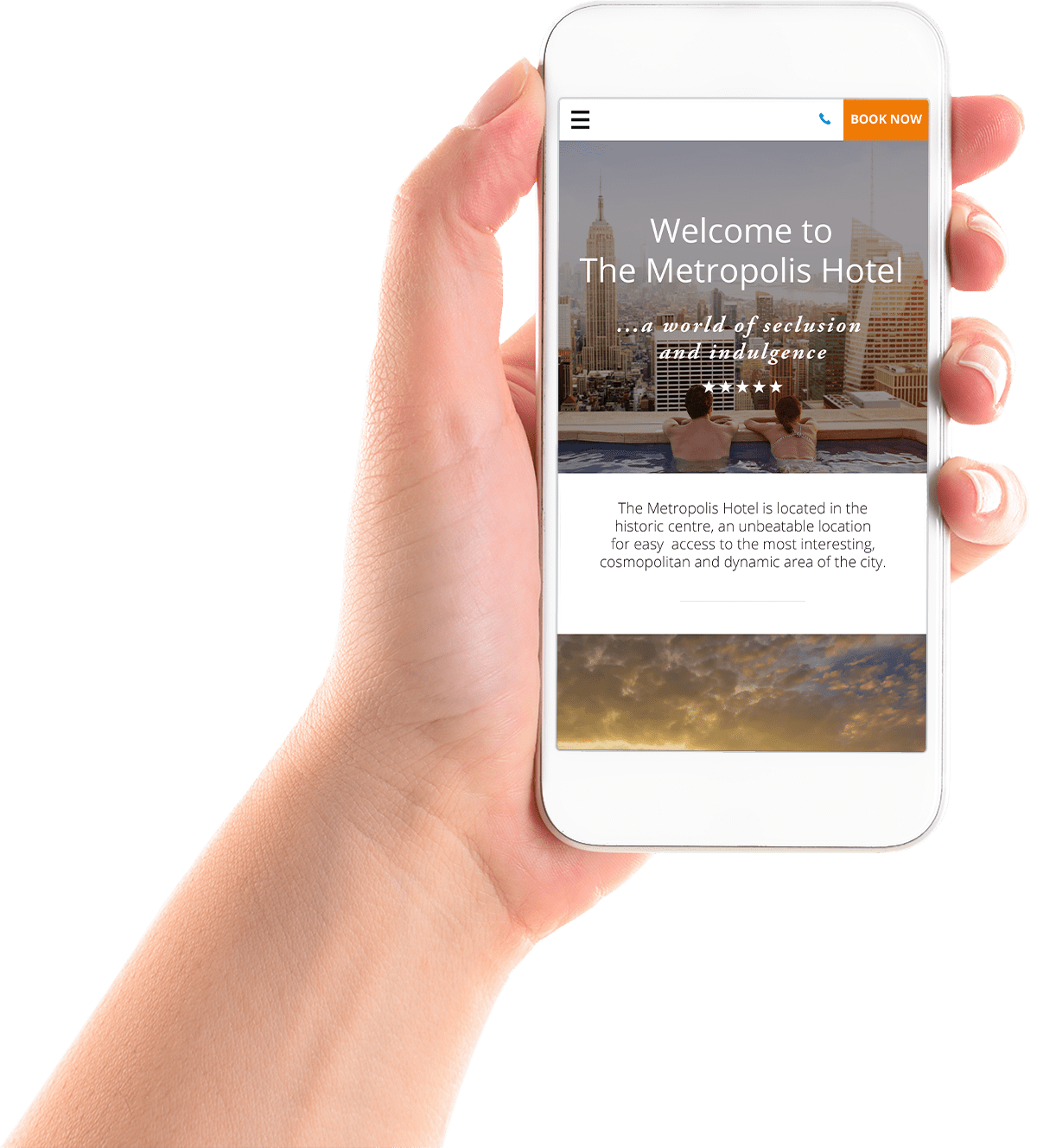 Create trust and loyalty among potential guests through a website that combines the best in hotel e-commerce with stunning design to maximise your conversions
Use purpose-built, clutter-free templates that are proven to lower abandonment rates and make sure travellers find what they're looking for
Market your property the way you want to and show every visitor why they should absolutely book with you
Make your website your most profitable sales channel
Integrate our online booking engine, TheBookingButton, to:
Enable direct bookings that are instant and commission-free
Personalise the guest relationship at every stage of the customer journey – pre-, during and post-stay
Provide a seamless and uninterrupted booking experience for travellers, with a look and feel that's consistent with Canvas from start to finish.
---
Learn how to enable reservations through your hotel website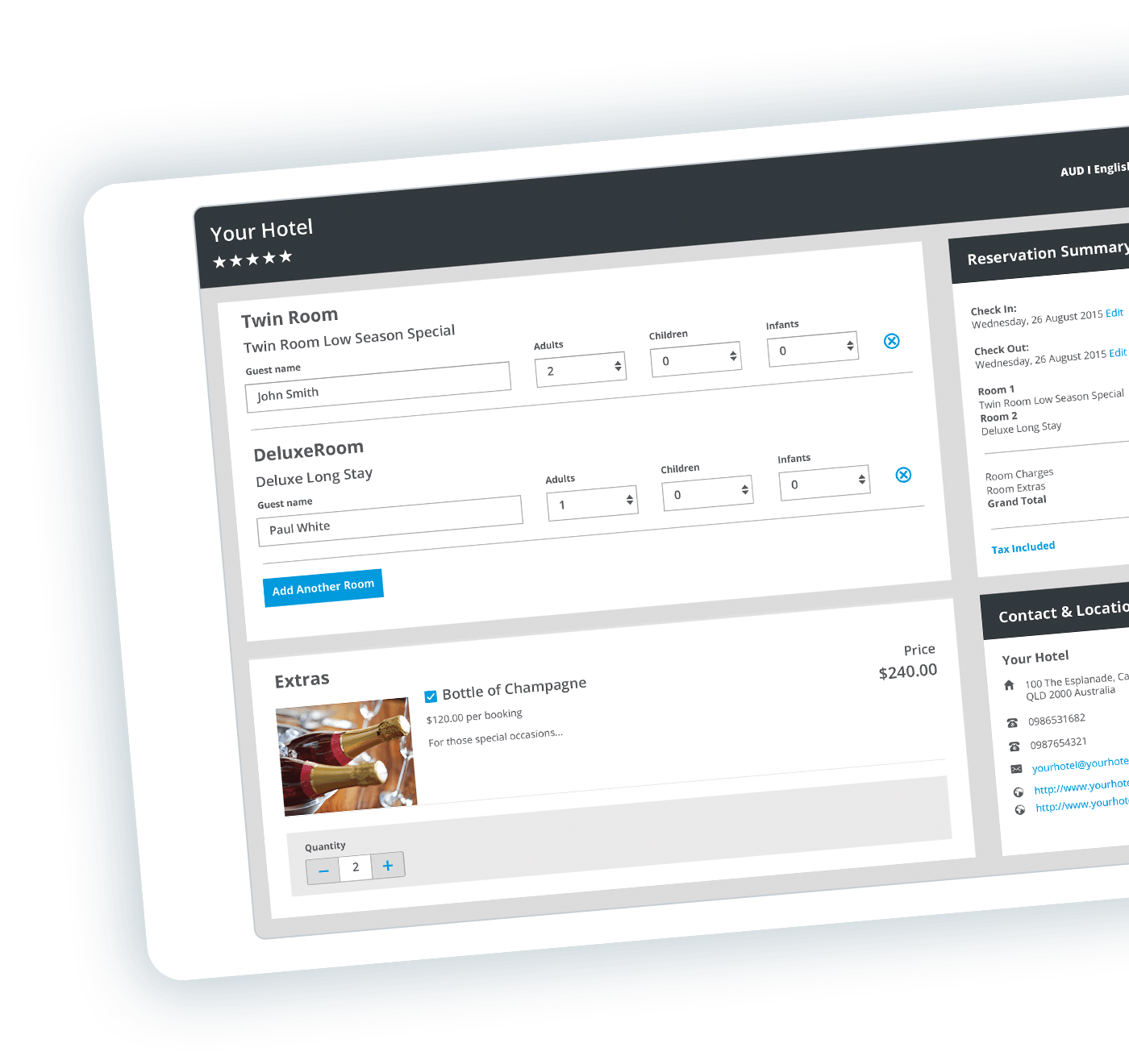 Be seen where your guests are looking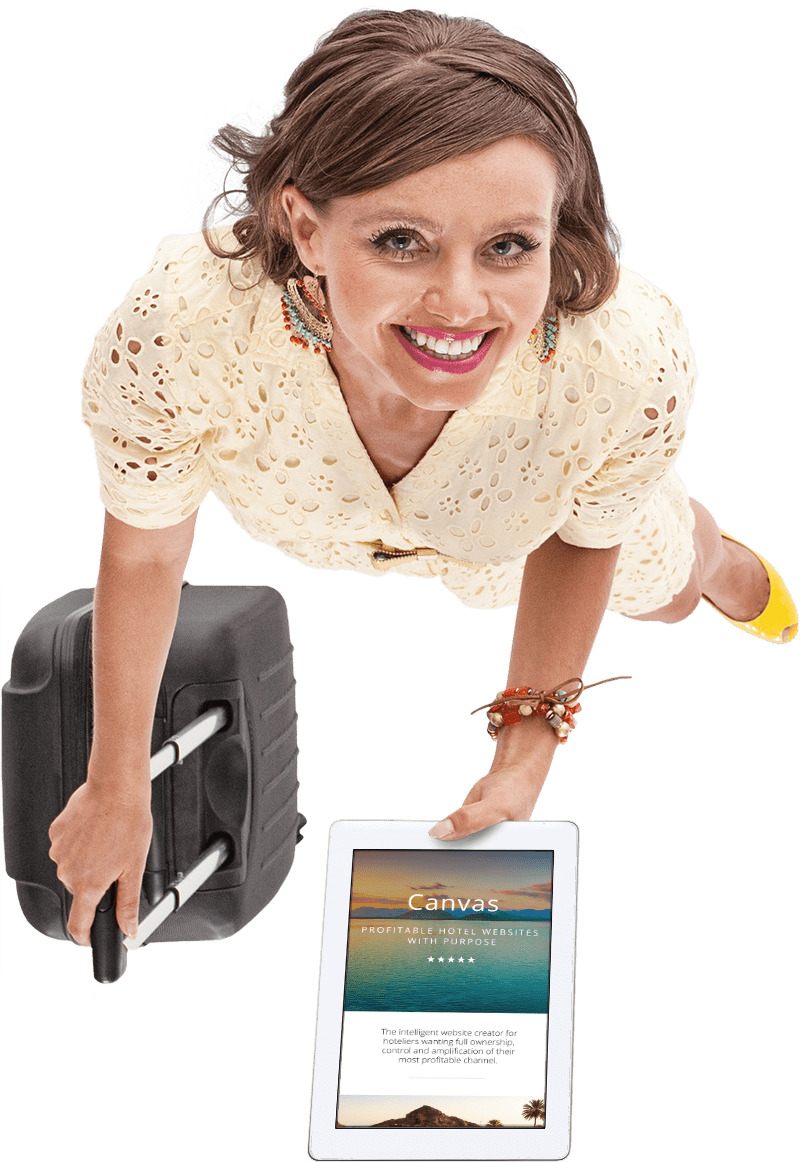 Enhance your Google ranking with a secure and SEO-friendly website that allows you to compete with third-party booking sites and meets Google's HTTPS requirements
Provide an enjoyable online experience for guests on their mobile, with a fully-responsive hotel website that ticks the mobile-first checkbox for Google
Extend your international reach by giving travellers the option to view your website in more than 20 different languages
Depend on trusted hotel industry experts to carry the heavy lifting for you
Be comforted knowing we're working in the background to keep your website up-to-date – so, even as technology changes, you never have to
Enjoy free website hosting plus unlimited bandwidth for optimal website traffic
Create as many custom pages as you need to showcase all your property has to offer, from your rooms and amenities, to local events and attractions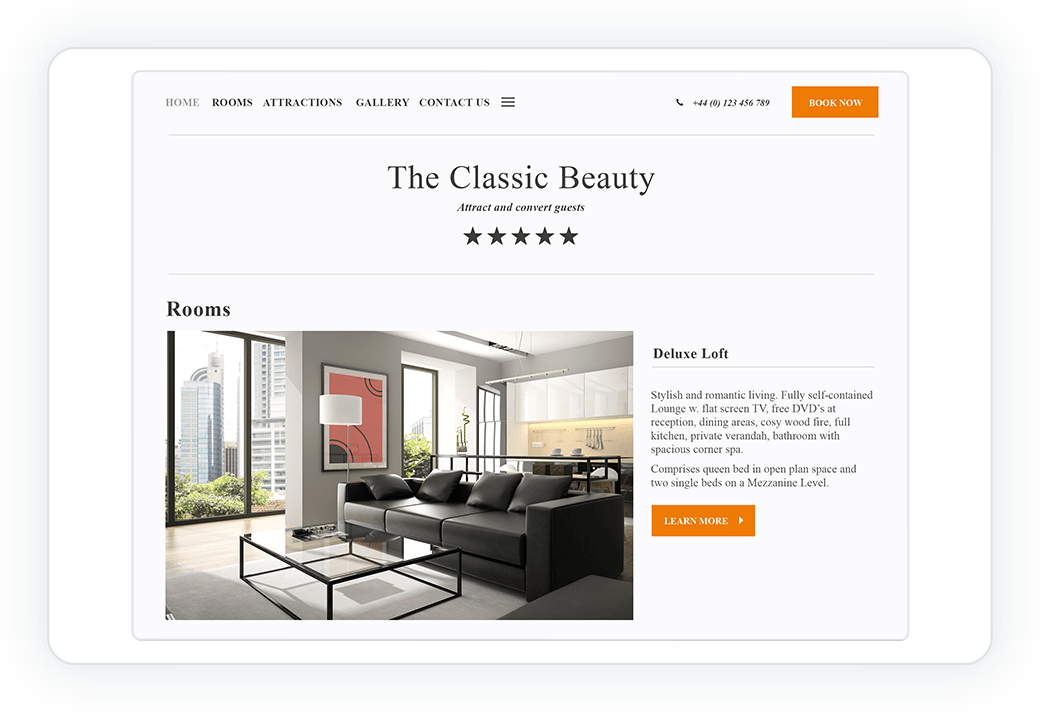 "It's been less than a year since we launched our brand website with SiteMinder and, overall, there's been a 15% increase in website traffic, with 77% comprised of new visitors. This has led to a 20% increase in revenue from direct bookings."

Rays Taganas, Golden Phoenix Hotel

Read more about this case study
See what your hotel website could look like
Get a no-obligation, 30-day free trial.
Start your free trial