Hotel website builder
Attract more guests with a stunning website
Save money on web development fees, and choose from a range of easy to use templates to showcase your unique brand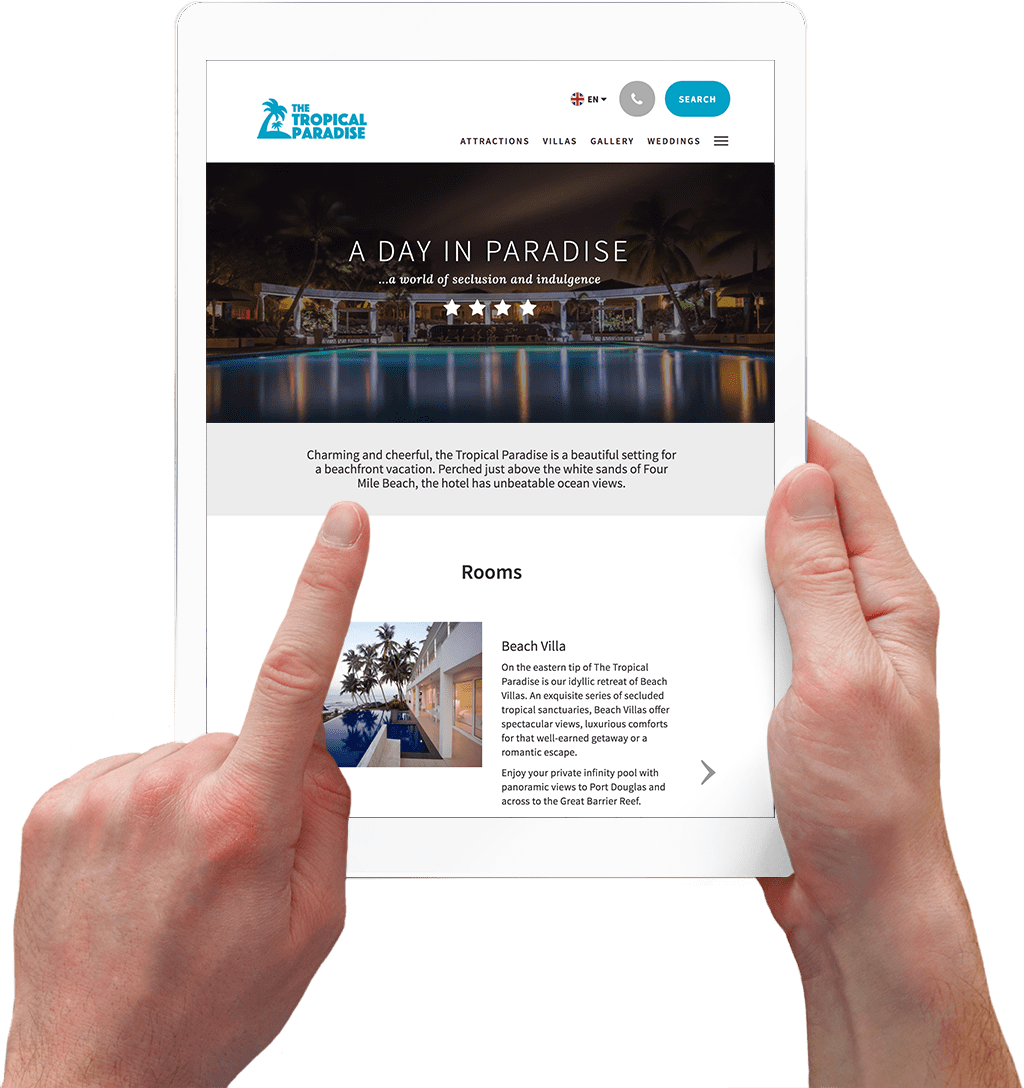 Did you know 52% of travellers look at a property's website before making a booking? By having your own website, you too could convert visitors into guests while enjoying commission free revenue.
SiteMinder's website builder was developed specifically to help hotels like yours to capture bookings from travellers researching online.
Attract global travellers with the option to view your website in more than 20 different languages.
Get a website that looks professional, without the hassle of finding and managing web developers and uncertainty of costs.
Enjoy full ownership and control of your website at no extra cost, with the option of a free SiteMinder domain.
Make your website your most profitable booking channel
Want to get up to 20% more conversions?
Integrate our website builder with SiteMinder's booking engine to provide a seamless experience for travellers, with the same look and feel as your website.
The SiteMinder booking engine also gives you:
More visibility and bookings with Google Hotel Ads
Integration with Facebook plugin
Prominently displayed promotions and promo codes to drive last minute bookings
A mobile-optimised seamless checkout experience
---
Learn how to enable more reservations through your hotel website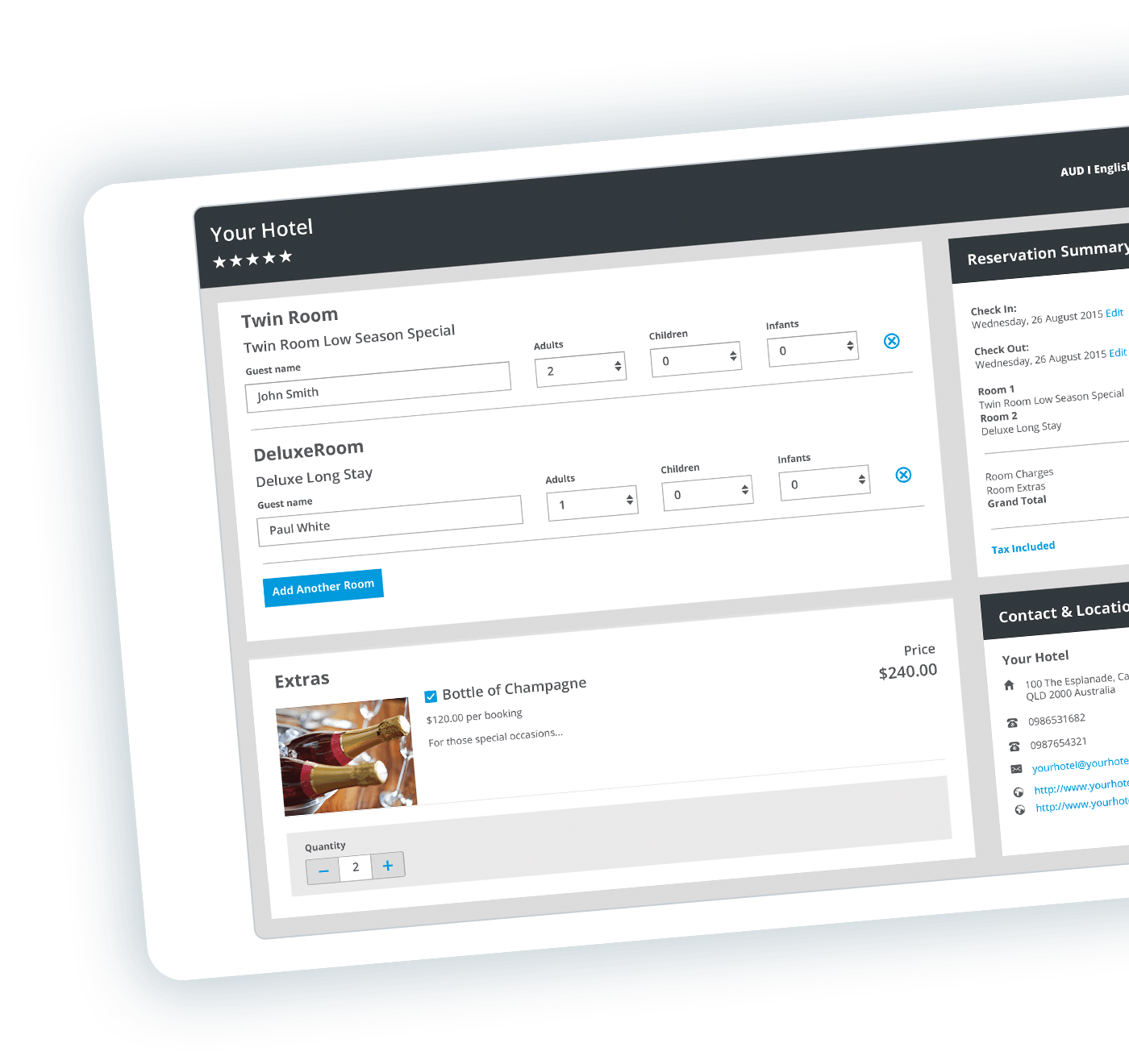 Be discovered at every step of your guests' booking journeys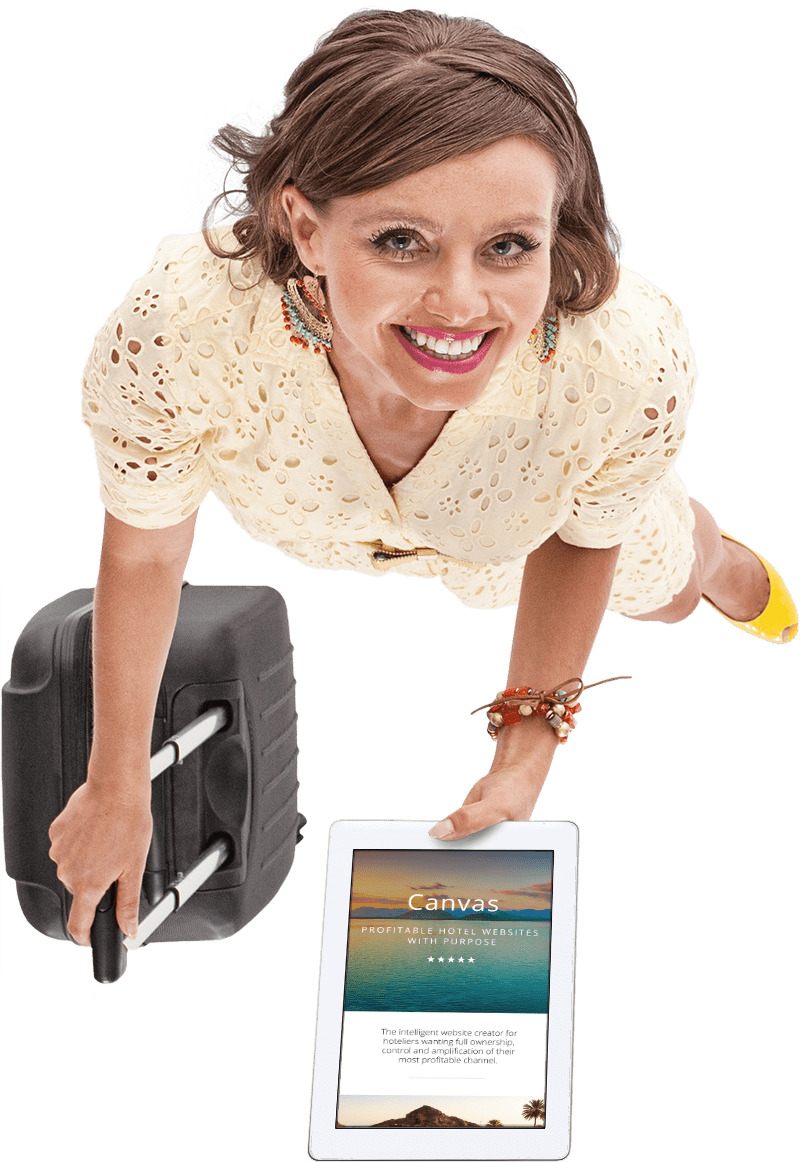 Give your website a mobile responsive layout to capture bookings from travellers who search and book on the go.
Showcase your property with high quality photos and videos to amaze those Instagram-friendly travellers.
Be more visible online with a secure and SEO-friendly website.
Provide an enjoyable online experience for guests on mobile devices, with a fully-responsive hotel website that ticks the mobile-first checkbox for Google.
We've collaborated with industry design experts to do all the hard work for you
We keep releasing new themes and updates to your website – to keep your website looking fresh and new.
You can add guest reviews by integrating a TripAdvisor review widget on your website. Get a free SiteMinder domain – enjoy free web hosting services and unlimited bandwidth to make your website a superior experience.
Add that extra jazz to a visitor's experience and create as many custom pages as you need to showcase all your property has to offer, from your rooms and amenities, to local events and attractions.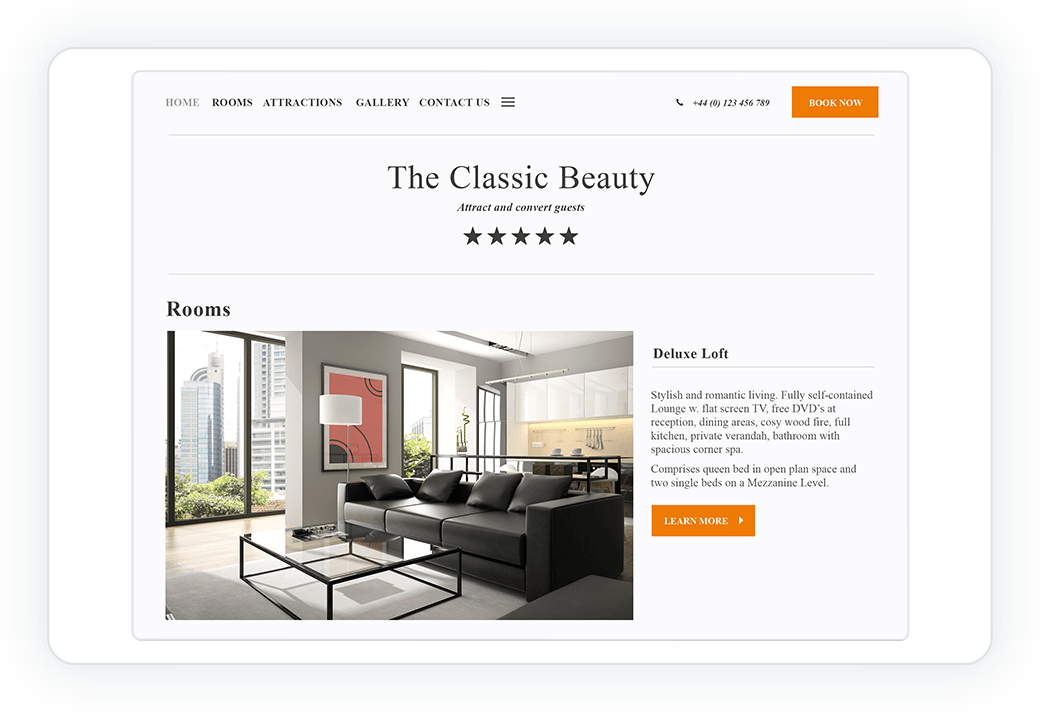 Check out some of the breathtaking template designs – you won't be able to take your eyes off them!
SiteMinder offers a complete guest acquisition platform to attract guests at every step of their booking journey, on any device.
Integrate with the world's most powerful Channel Manager & save time by listing all your rooms and have availability updated across all your channels, both direct and indirect
Get business reports with actionable insights into your performance
Save time and avoid the effort of managing multiple suppliers with a single platform that's flexibly combining the power of a booking engine, the ease of a website builder and seamless access to trusted, best-in-class applications from SiteMinder's Hotel App Store.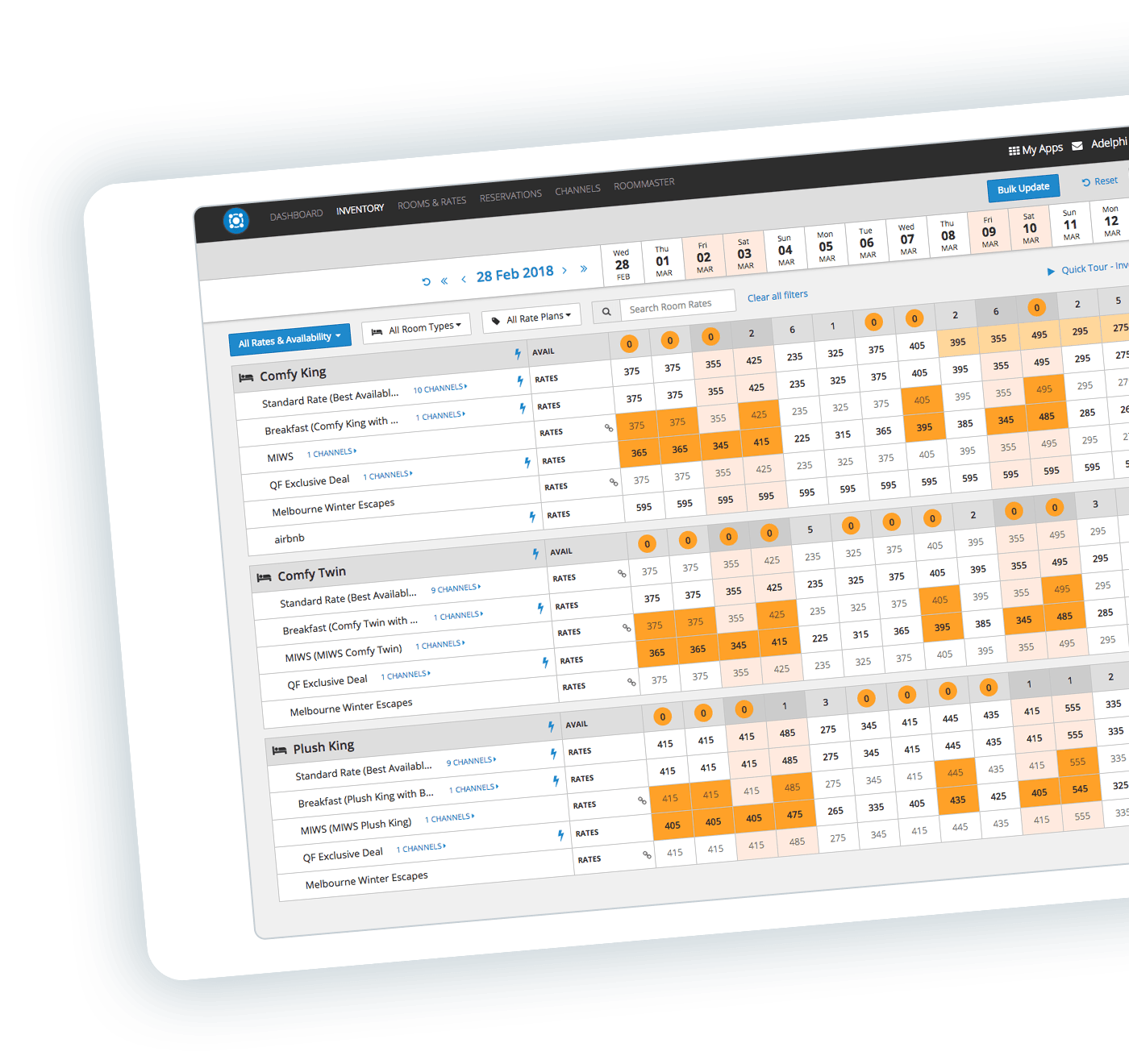 "It's been less than a year since we launched our brand website with SiteMinder and, overall, there's been a 15% increase in website traffic, with 77% comprised of new visitors. This has led to a 20% increase in revenue from direct bookings."

Rays Taganas, Golden Phoenix Hotel

Read more about this case study