TripConnect instant booking
Direct bookings with the world's largest travel site* and leading cloud platform for online distribution
As a certified Premium Partner of TripAdvisor's TripConnect, SiteMinder offers a new way to acquire guests directly online, beyond your hotel's website.
Acquire guests directly on TripAdvisor to increase your conversions.
Have full control of your rates and availability.
Pay for completed guest stays only.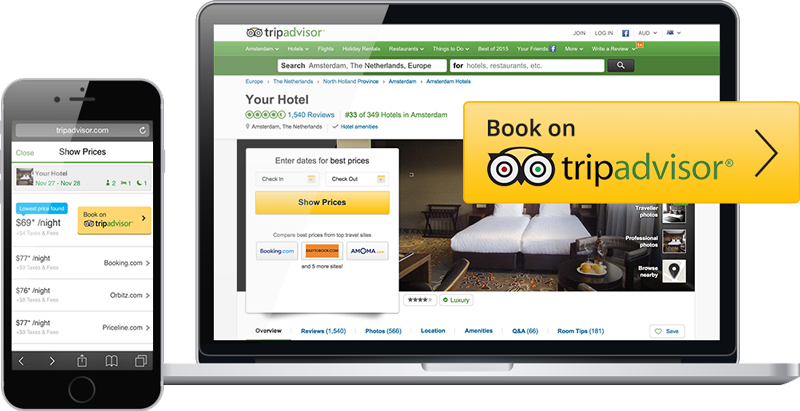 Acquire guests directly on TripAdvisor to increase your conversions
Take advantage of a new channel to seamlessly attract, reach and convert global guests.
Own the guest relationship from the moment travellers start searching.
Target travellers on-the-go with more than 120 million unique visitors using TripAdvisor on their mobile devices each month.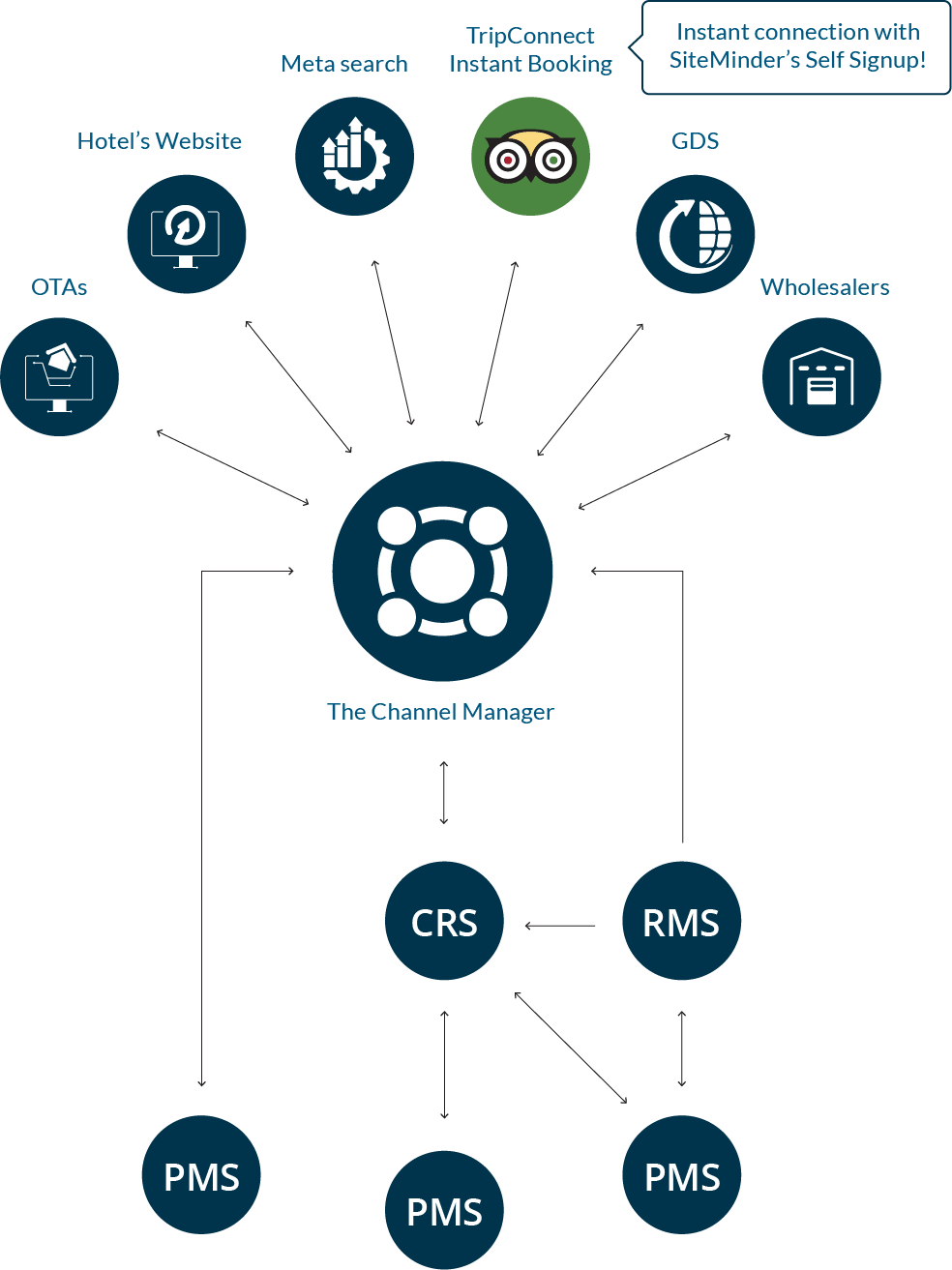 Have full control of your rates and availability
Push your rates and availability out in real-time through SiteMinder's Channel Manager so there's no extra distribution channel to manage.
Have your bookings delivered back to your PMS/CRS in real-time through SiteMinder's Channel Manager, for easy tracking, measurement and reporting.
Get connected instantly with SiteMinder's Self Signup and start mapping your rooms with The Channel Manager's unique self-mapping feature.
Pay for completed guest stays only
Take advantage of TripAdvisor's low-cost, pay-per-booking commission model.
Pay only when bookings turn into guest stays with no upfront costs.
Sign up risk-free with SiteMinder. No contract. No extra commissions.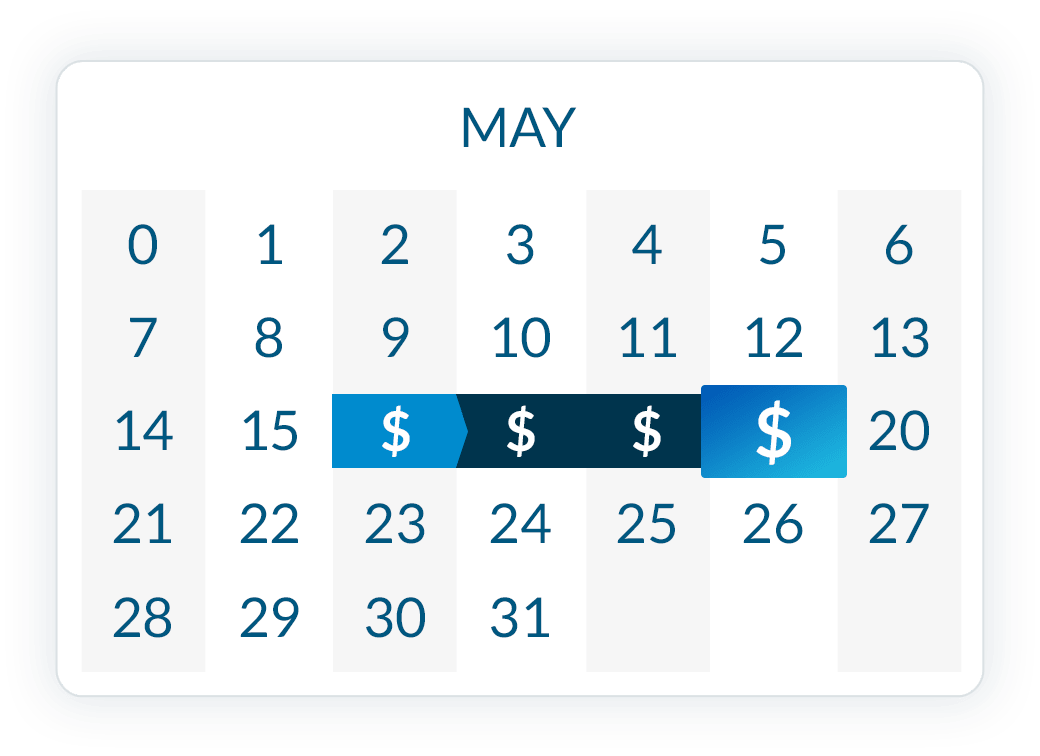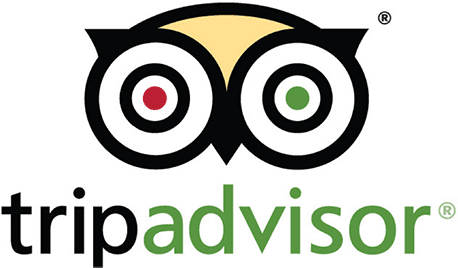 A connection to the world's largest travel site.*
TripAdvisor has 315 million unique monthly visitors, and 200 million+ reviews and opinions covering 4.4 million+ accommodations, restaurants and attractions
TripAdvisor mobile traffic is growing 200% year-on-year
The TripAdvisor app has been downloaded 100 million times
* Source: comScore Media Metrix for TripAdvisor Sites, worldwide, December 2014
What will I need to start using TripConnect?
All you need is a desire to generate more direct, commission-free bookings and an active TheBookingButton account.
Top questions
How does TripConnect instant booking work?
For the first time, millions of travellers can book directly on TripAdvisor without leaving the site. TripConnect instant booking is a simple way for you to capture a share of these bookings.
TripAdvisor collaborates with SiteMinder to display your rates, alongside a "Book on TripAdvisor" button, on your property page. Travellers click the button to seamlessly complete their bookings on the site. The booking process is fully optimised for desktop, tablet and mobile platforms in 25 languages and many global currencies.
Once the reservation is complete, you own the relationship with the customer. The booking details are passed to you through SiteMinder's Channel Manager. You only pay for the bookings after travellers complete their stay – and you can easily measure your return on investment.
What does it cost?
A traveller view occurs each time "Book on TripAdvisor" appears for your property in search results. Sometimes travellers will be viewing your prices; other times they will be seeing your distribution partners' rates.
TripConnect instant booking gives you the chance to claim half of these traveller views, as well as any resulting bookings that those views create, with the 15% commission rate. Or you can choose a lower 12% commission rate to get a quarter of all traveller views and any resulting bookings. The choice is yours.
Each month, you'll be invoiced for completed stays booked via TripConnect instant booking, at the commission rate you chose. You'll have an opportunity to review the commission charges and make adjustments based on booking changes.