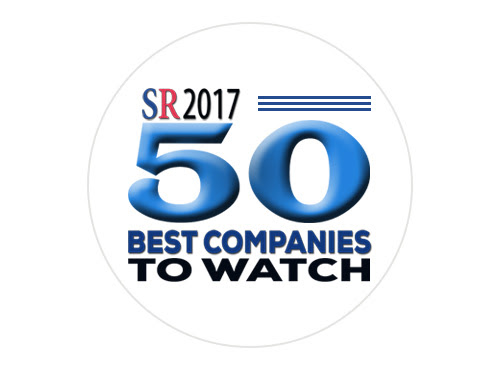 SiteMinder, Anbieter der führenden Cloud-Plattform im globalen Hotelmarkt, bietet seit zehn Jahren innovative Technologien und wurde dieses Jahr mit einem Platz auf der "50 Best Companies to Watch"-Liste der Silicon Review belohnt.
The Silicon Review ist eine der renommiertesten Zeitschriften im Bereich Unternehmen und Technologie mit einem Fokus auf beständig kreativen Firmen.
"Der Werdegang von SiteMinder hat uns am meisten beeindruckt," schreibt das Team der Zeitschrift in Anbetracht der Nominierung. "Das Unternehmen hat sich seit seinem Einstieg in die Industrie als Anbieter von Software-as-a-Service (SaaS) im Markt profiliert und die kostenlose Verfügbarkeit des Internets ausgenutzt und zum Ausgleich der Ausgangsbedingungen für Hotelbetriebe beigetragen. Das SaaS-Geschäftsmodell hat eine Marktlücke gefüllt und Hoteliers eine Möglichkeit verschafft, ihre Belegungsrate und Einnahmen ohne größere Investitionen in die Verwaltung, den Vertrieb und das Marketing zu verbessern.
SiteMinder bot Hotels zum ersten Mal ein Zahlungsmodell, das auf niedrigen, monatlichen Gebühren an Stelle von hohen Gebühren pro abgewickelter Buchung oder einer Provision beruhte, sowie Zugang zu besseren Vertriebskanälen im Netz.
Das Unternehmen ist seiner ursprünglichen Vision treu geblieben und hilft Hotelbetrieben jeder Größe ihr Kundengewinnungsmodel mit Hilfe der führenden Cloud-Plattform im Hotelgewerbe zu optimieren."
Um mehr über die Nominierung und die Zukunftsaussichten von Mike Ford, dem leitenden Direktor von SiteMinder, zu erfahren, klicken Sie hier.
Über SiteMinder
SiteMinder wurde durch Mike Ford in Australien gegründet. Das Unternehmen unterstützt Hoteliers, Online-Umsätze zu steigern, Geschäftsabläufe zu rationalisieren sowie Kosten zu senken.
Als marktführende Cloud-Software für Hotels verwandelt SiteMinder weltweit Reisende in Gäste. Die preisgekrönten Lösungen eignen sich für unabhängige Hotels sowie Gruppen. Zu den Produkten von SiteMinder gehören The Channel Manager, der in der Branche als führende Online-Vertriebsplattform gilt; TheBookingButton, eine Buchungsmaschine mit einer leistungsstarken und provisionsfreien Technologie für die eigene Webseite mit umfassenden Funktionen; Canvas, der intelligente Website Creator für unabhängige Hoteliers; Prophet, die intelligente Echtzeit-Pricing-Lösung für die effektive Preisgestaltung der Hotelzimmer und das GDS by SiteMinder, welches für nahtlose Reservierungsabläufe über alle großen GDS sorgt.
SiteMinder ist weltweit marktführend im Bereich der Integration und arbeitet derzeit mit rund 550 Partnern zusammen – inklusive PMS, RMS und CRS Partnern sowie Vertriebskanälen. Bereits rund 26.000 Hotelbetriebe in mehr als 160 Ländern vertrauen der innovativen Technologie von SiteMinder. www.siteminder.com.
Kontakt Presse
l&t communications
Wolf-Thomas Karl
+49 (0)6109 – 50 65 35
tk@karl-karl.com
Kontakt Unternehmen
SiteMinder
Maria Franco
+61 410 233 735
media@siteminder.com