Big picture
Humans are wired to travel. It's a fundamental aspect of our nature, inseparable from who we are.
In recent years, time without its magic has only served to make it more valuable, meaning that while external forces may push us to adapt, travel can now never be compromised.
The global intention to travel more
Globally, 91% of survey respondents told us that, over the next 12 months, they intend to travel at least the same amount as they did over the year past. Most (57%) intend to travel more. Only 9% intend to travel less.
India, which according to the United Nations became the world's most populous country this year, leads the race as the most enthusiastic traveller on earth. Meanwhile, the younger, urban traveller, exploring internationally and working on their next holiday, is the leading sub-group.
'International only' planning has doubled
The enduring explorer is committing to big international trips.
While the total number of travellers planning to explore internationally has remained stable year-on-year (2022: 62%, 2023: 64%), the number planning to travel internationally only has more than doubled.
The German traveller leads the 'international only' charge, with more than half ticking this box, while the Chinese traveller has made the biggest jump, from 13% to 48%, year-on-year.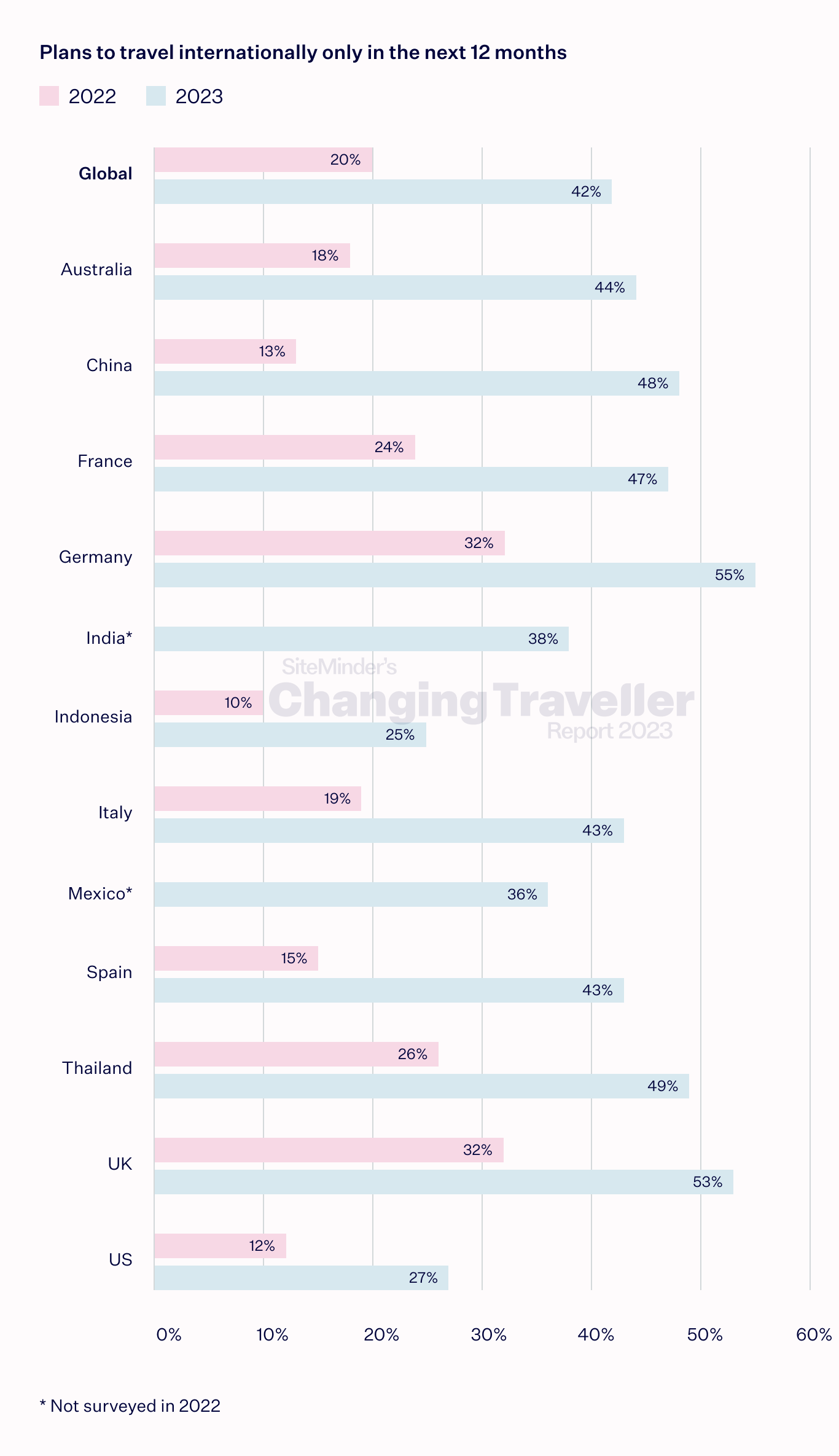 Household income's relationship with international travel
While respondents from every income stream are planning more international trips in the next 12 months, wealthier households are unsurprisingly the most likely to travel abroad. This is a trend which, when partnered with the scale and economic trajectory of markets like China and India, will be important for the accommodation industry to prepare for.
China, for example, expects to add an additional 80 million people to its middle and upper classes by 2030 , while India's middle class, currently 31% of its population, is expected to make up 38% by 2031 and 60% by 2047 .
For accommodation providers, this will equate to a boom of lucrative new guests.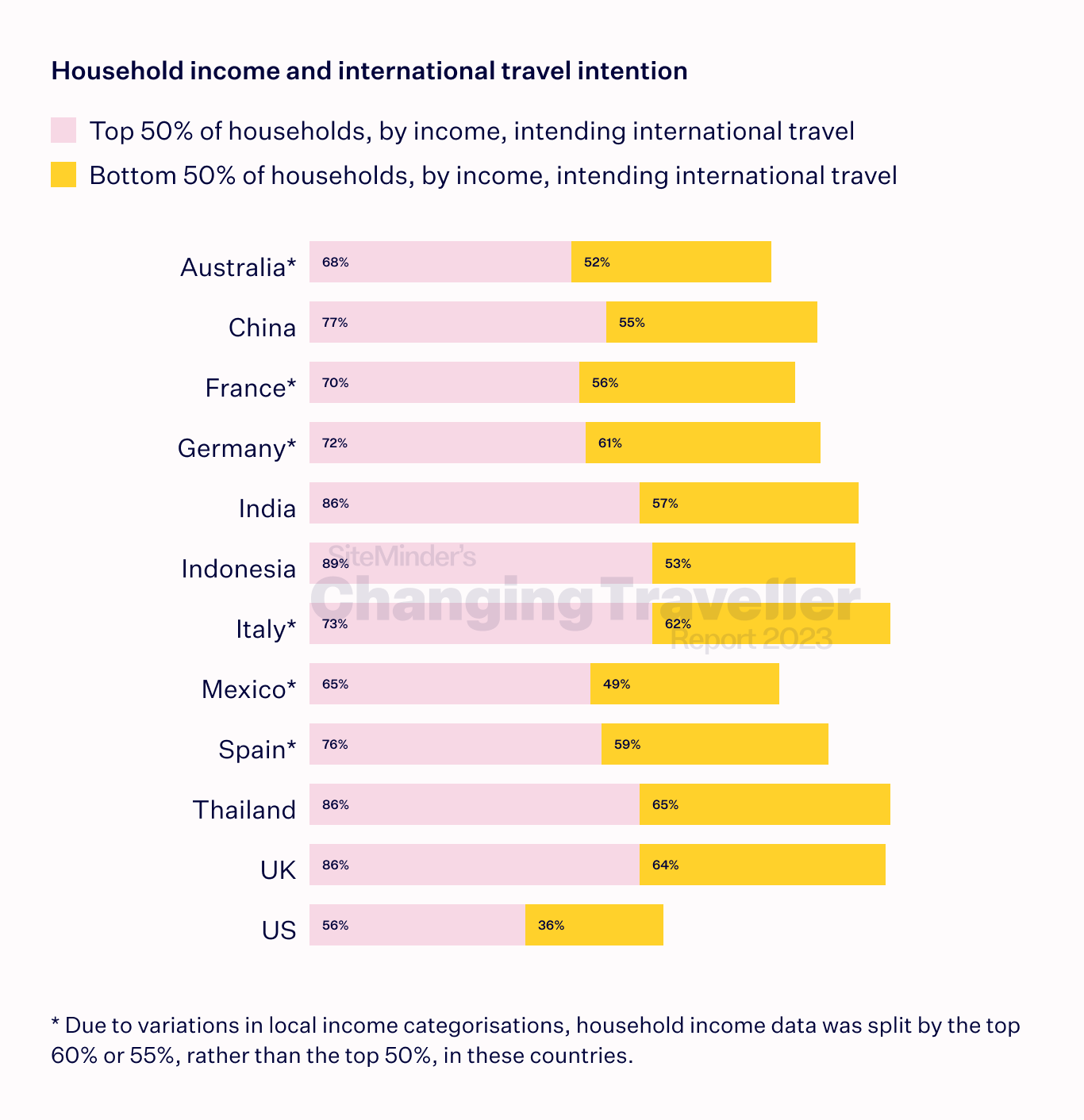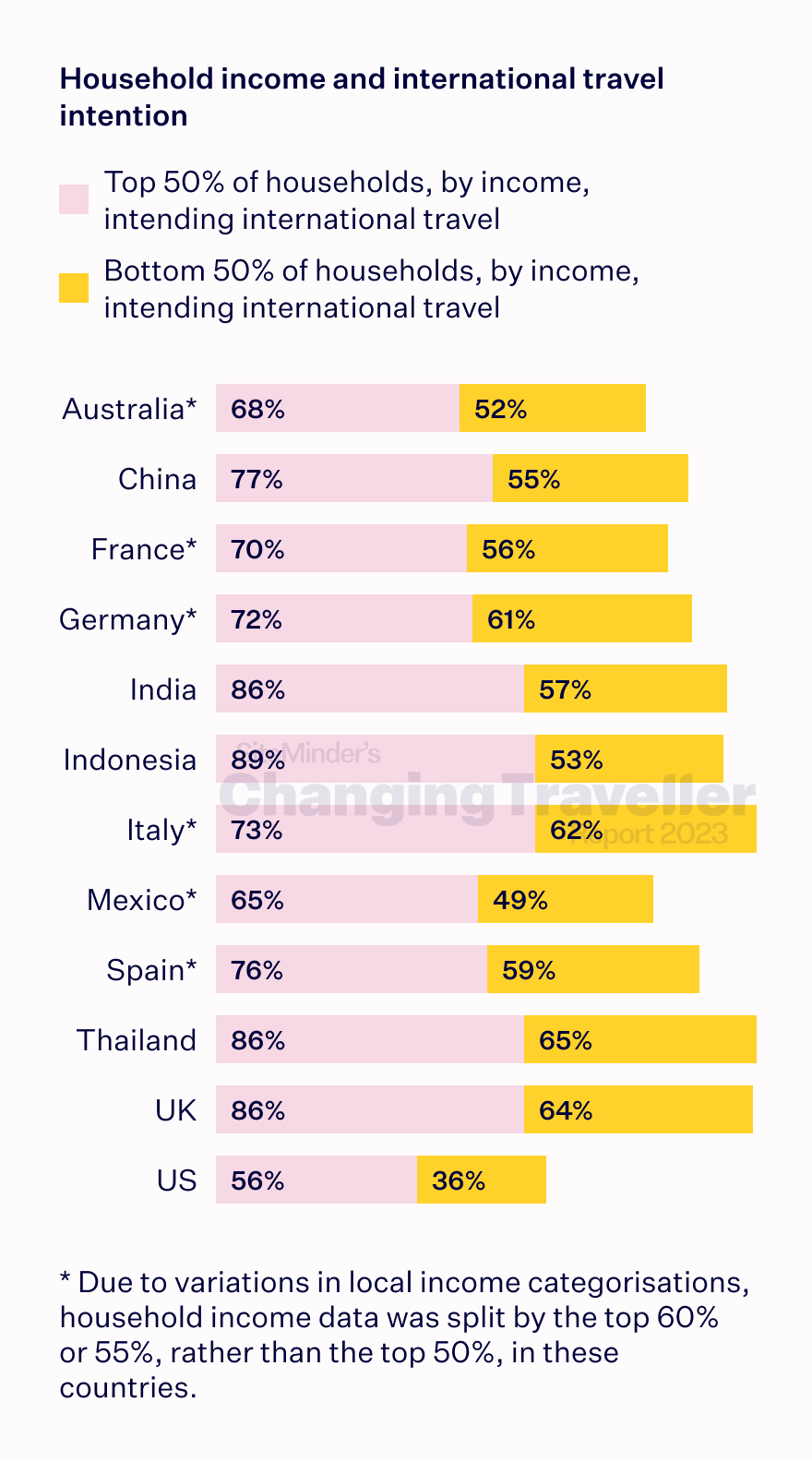 Room costs are pushing today's traveller to adapt
Rising costs are creating tensions in every aspect of life. They are forcing people to prioritise and make concessions, and accommodation decisions are no exception.
On the one hand, today's traveller is determined for their stay to be special. Year-on-year, more are committing to spending additional money beyond their room, and the number (particularly of urban-living millennials) planning to stay in luxury boutique properties has also grown.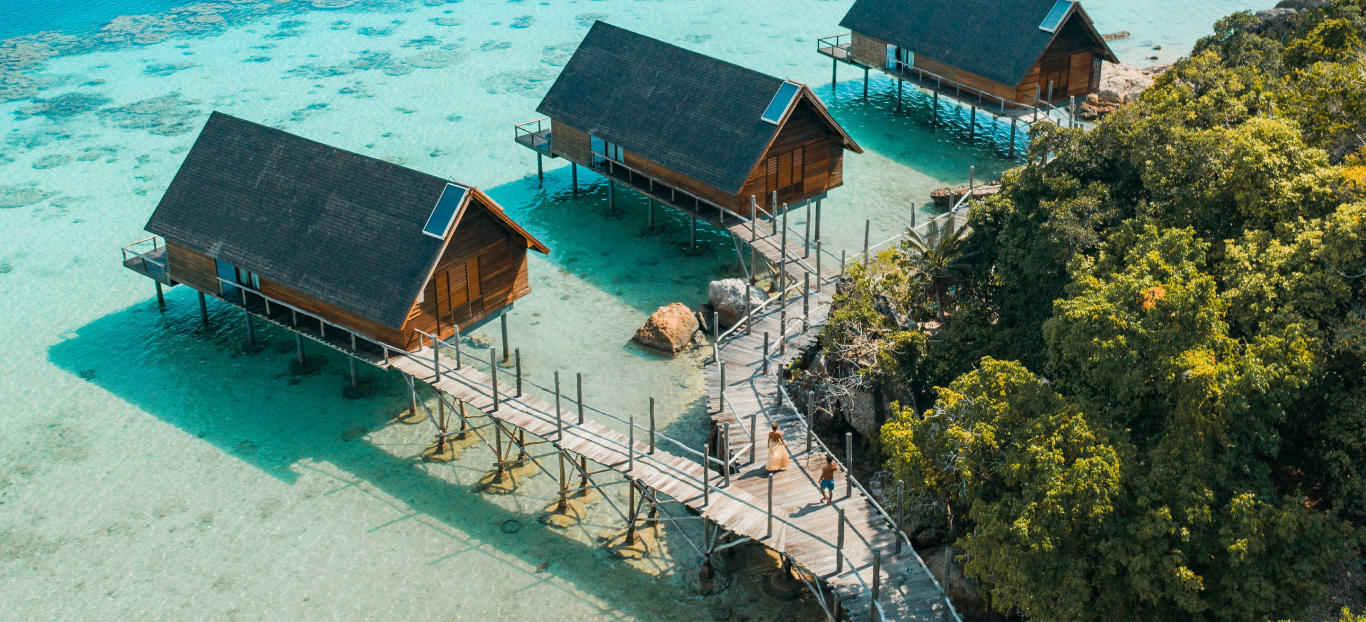 1) 87% of travellers globally are happy to spend additional money, beyond their room vs 85% in 2022.
2) 21% of millennials plan to stay in a luxury boutique property on their next trip vs 16% in 2022.
However, when it comes to room costs, which form the bulk of a stay's bill, the reality is that rising prices are forcing today's traveller to make adjustments. Only 20% say they are completely unaffected by price increases, while, for 39%, package deals and cheaper rooms are now the most common by-products of rising costs. Determined to travel, the enduring explorer is adapting their choices.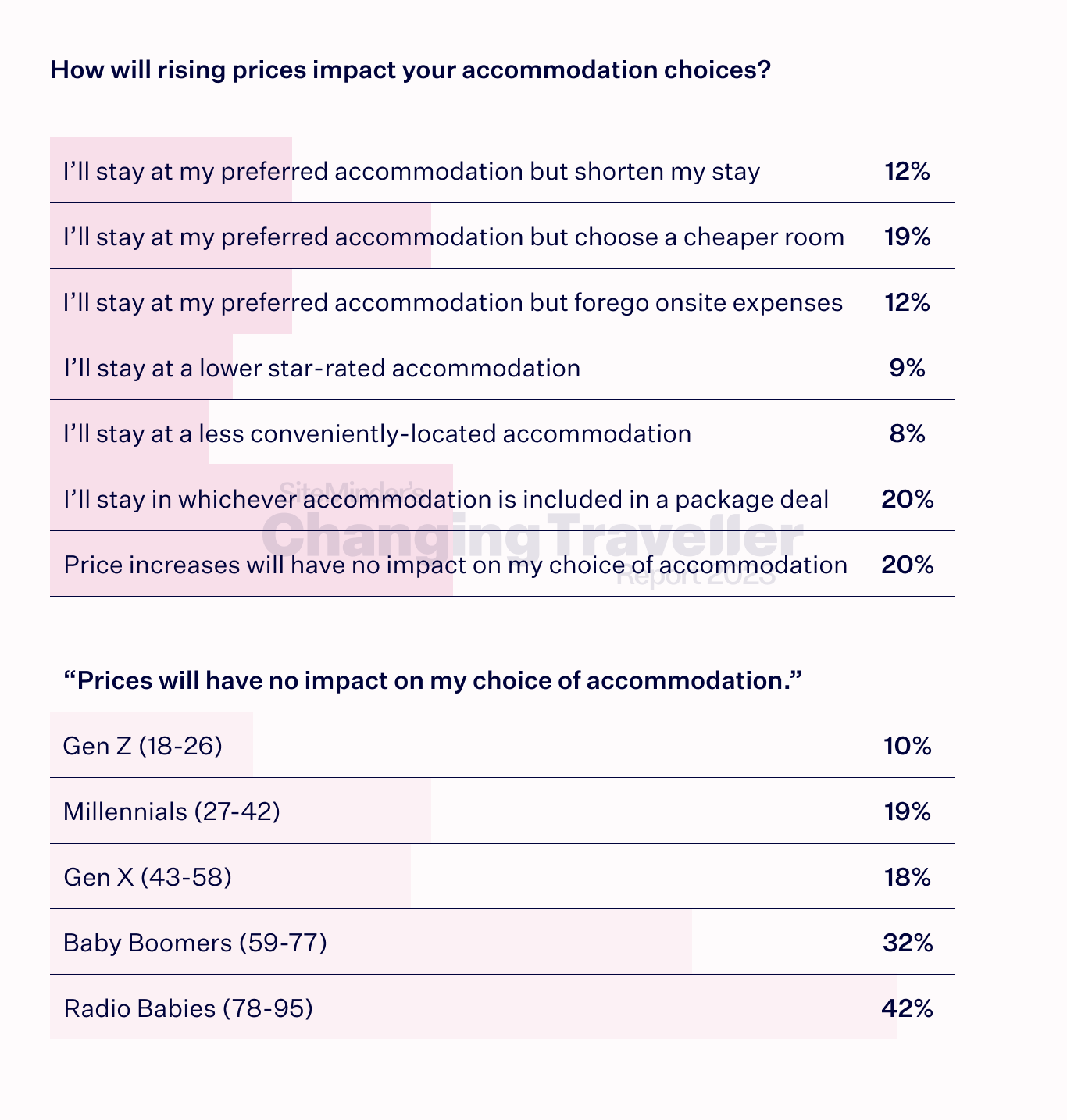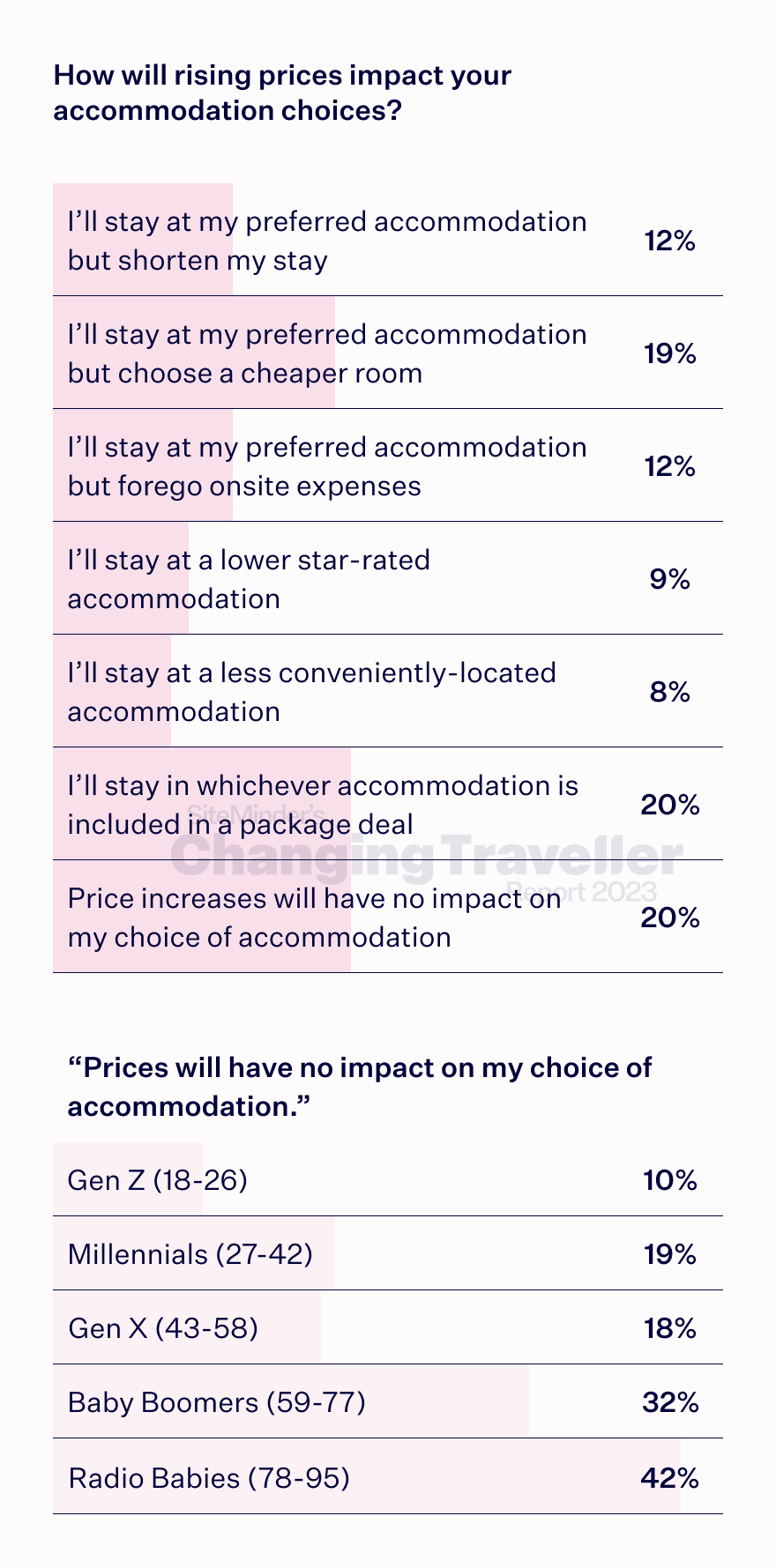 Unsurprisingly, older travellers, who are approaching or in their retirement, are less price sensitive than those still in the workforce, however the majority are still impacted by increased costs.
"The easing of COVID-19 restrictions has coincided with mounting macroeconomic headwinds for consumers due to inflationary pressures. However, despite increased global economic uncertainty, the travel industry continues to perform robustly and the outlook for tourism remains upbeat. Tourism Economics' data suggests that global outbound travel will grow by over 15% in 2024, compared with 2023. Looking beyond, steady year-over-year growth is also expected. A key factor fuelling growth is strong underlying demand for travel as consumers continue to place increased importance on leisure breaks, despite household budget pressures."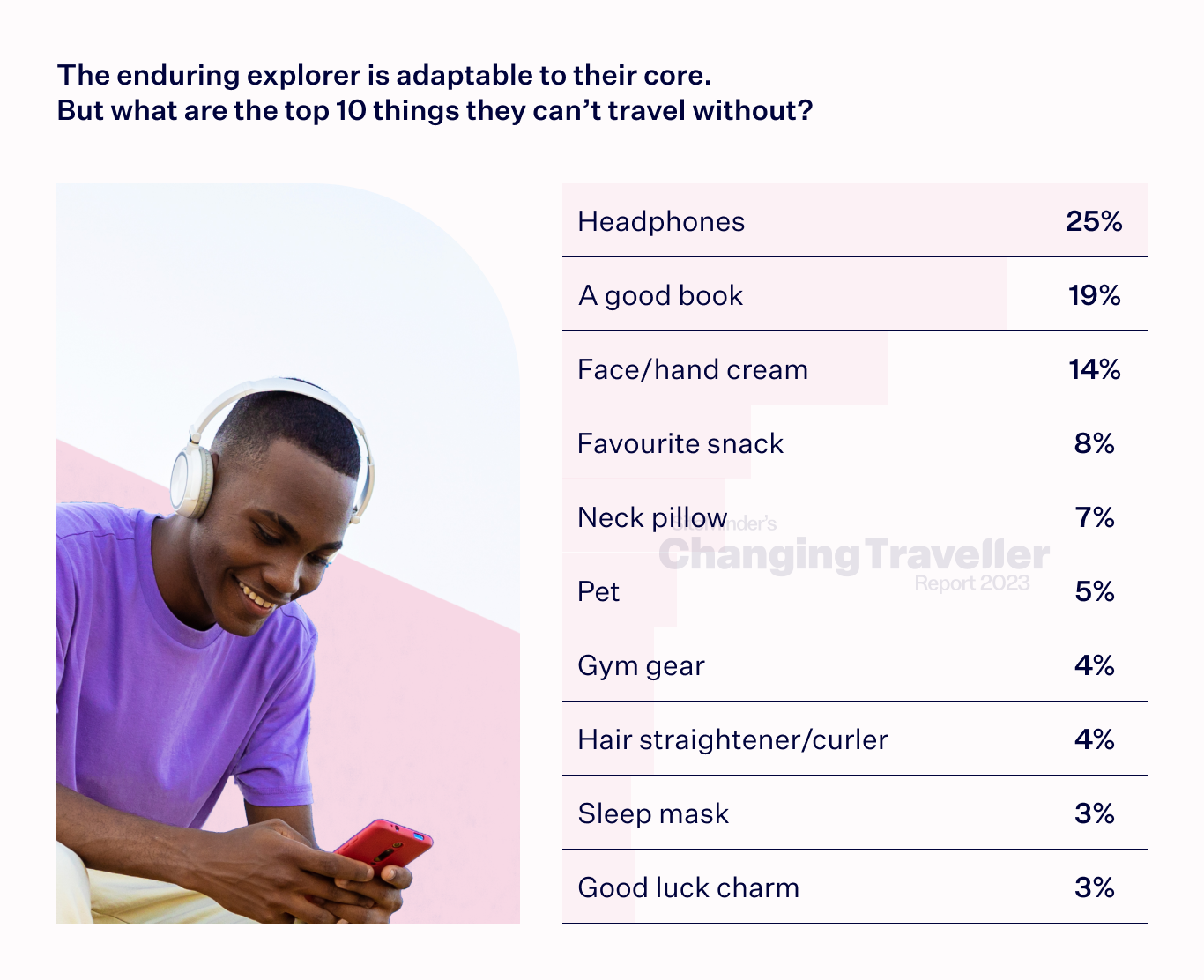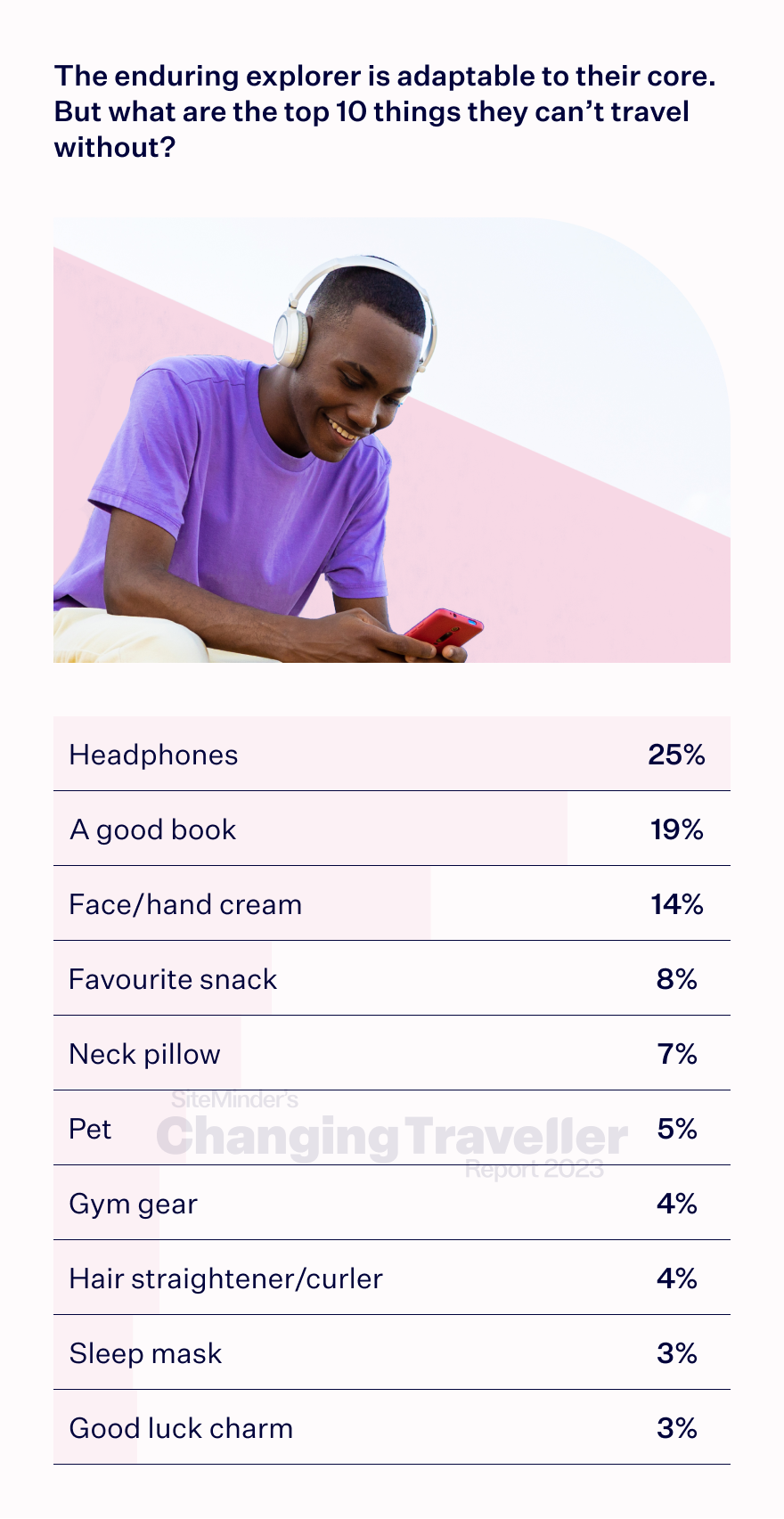 ---
Sources
'The next chapter in China's consumer story', Boston Consulting Group
'How the middle class will play the hero in India's rise as world power', The Economic Times