Hotel Website Builder
Attract more guests with an eye-catching website
Integral to our hotel commerce platform, the website builder lets you create the professional website your hotel deserves. Simply choose from a range of easy-to-use templates to showcase your unique brand to travellers everywhere, all while saving money on web development fees.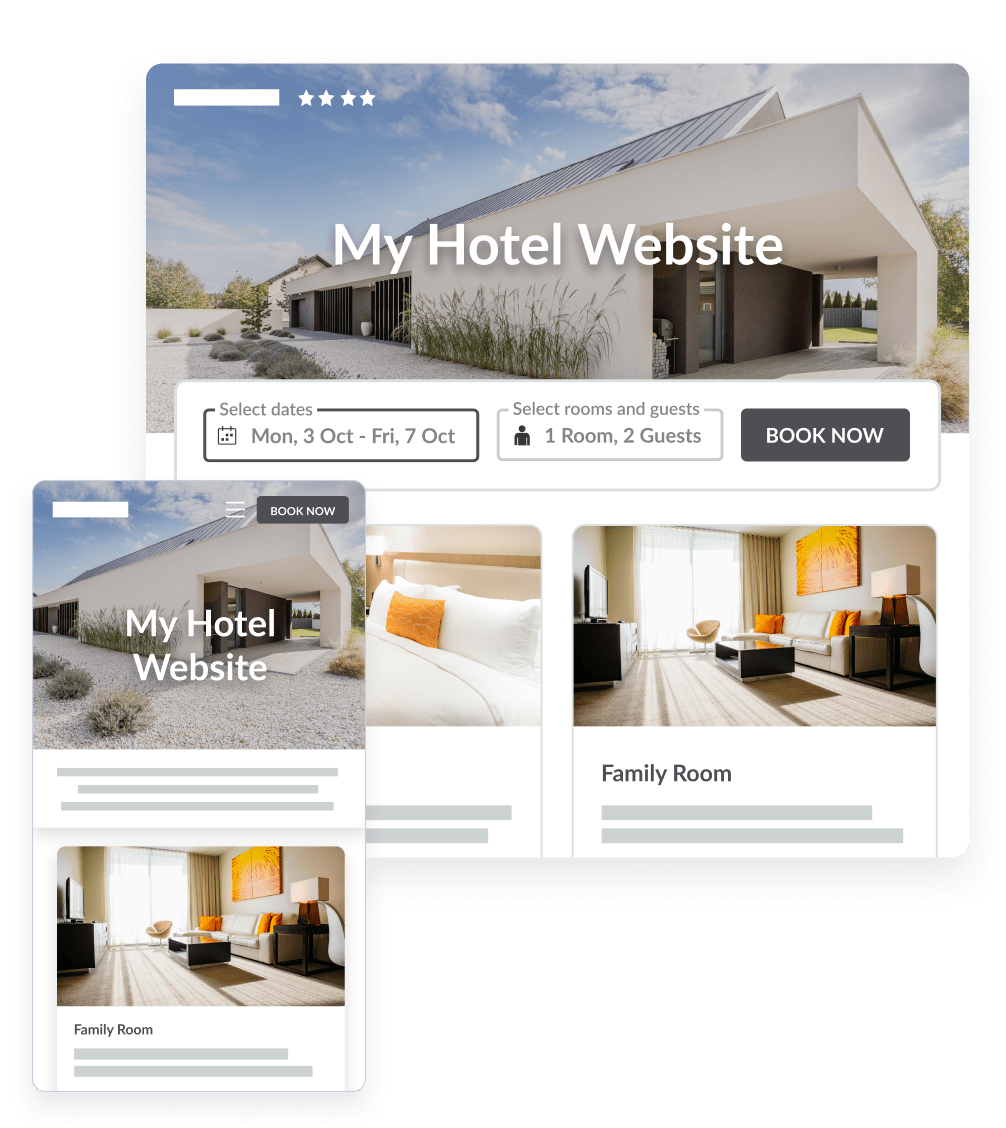 Simple websites for hotels.
Build your website, without compromise
Create a professional hotel website, without the hassle of finding and managing web developers.
Attract more direct bookings
Drive more direct revenue to your property by seamlessly connecting your website with the SiteMinder booking engine.
A website in your local language
Attract global travellers with the option to view your website in more than 20 languages.
Mobile-responsive design
Leverage our mobile-optimised themes and templates to ensure your guests are able to book on-the-go.
Make your website your
most profitable booking channel.
Booking engine integration
Easily integrate the website builder with the SiteMinder Booking Engine to provide a seamless booking experience for travellers.
Promotions and offers
Once integrated with the booking engine, your website can display promotions and optional extras to convert last minute bookings.
Free website domain
Enjoy complete control of your website with a free SiteMinder web domain.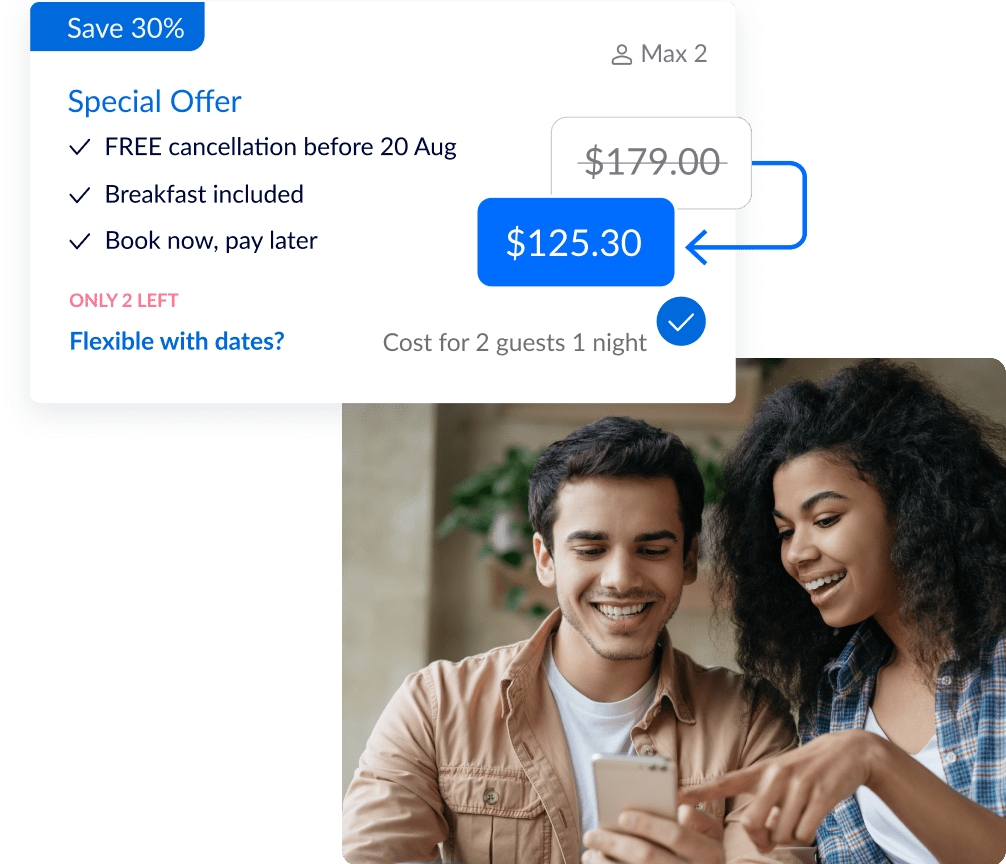 Be impossible to ignore.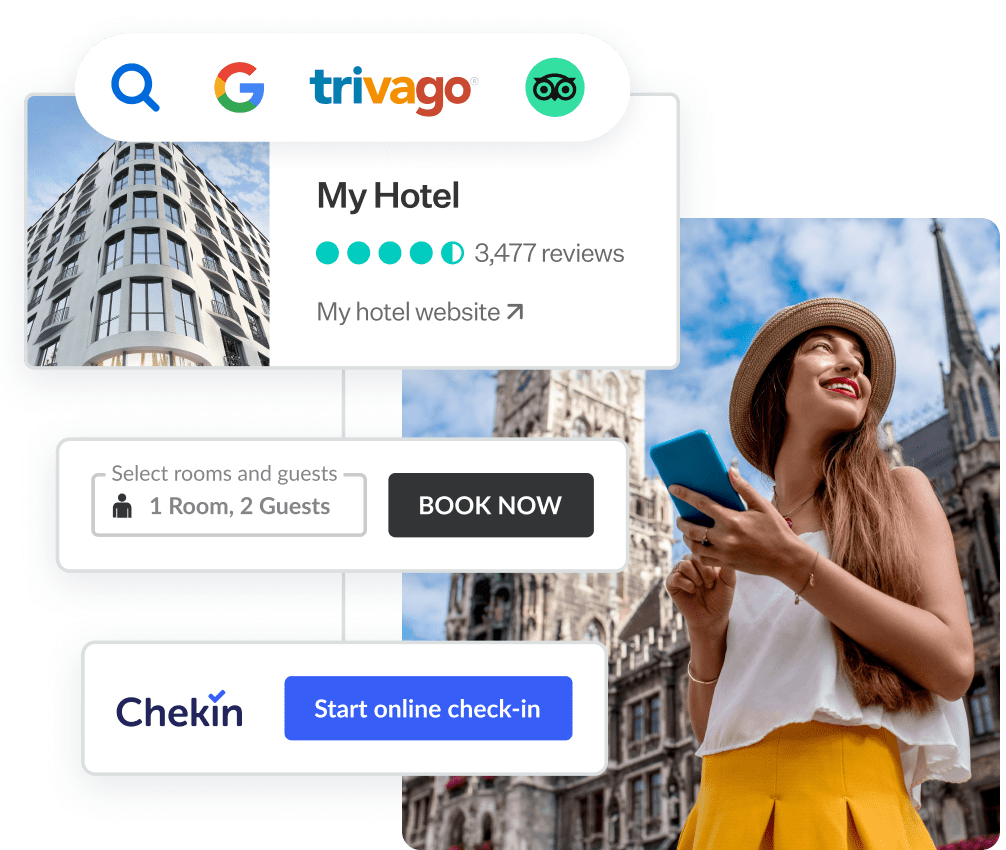 List your rooms on leading metasearch sites
Enjoy more direct bookings when your hotel is highly visible on sites such as Google Hotel Ads, Trivago and Tripadvisor.
SEO-friendly design
Drive more organic visits to your site with a website builder that makes search engine optimisations easy.
Hotel App Store
Enhance your website experience and improve conversion with easy access to 100+ hotel apps ranging from upselling and reviews to loyalty and guest messaging.
We've collaborated with website design experts, so you don't have to.
Modern templates and design
Attract more guests than you thought possible with visually stunning and professionally-designed website templates.
Drive more reviews and positive word-of-mouth
Embed a Tripadvisor widget on your website so guests who have completed their stay can easily share their feedback.
Customise your site
Convert more bookings by showcasing all your property has to offer, from your rooms and amenities, to local events and attractions.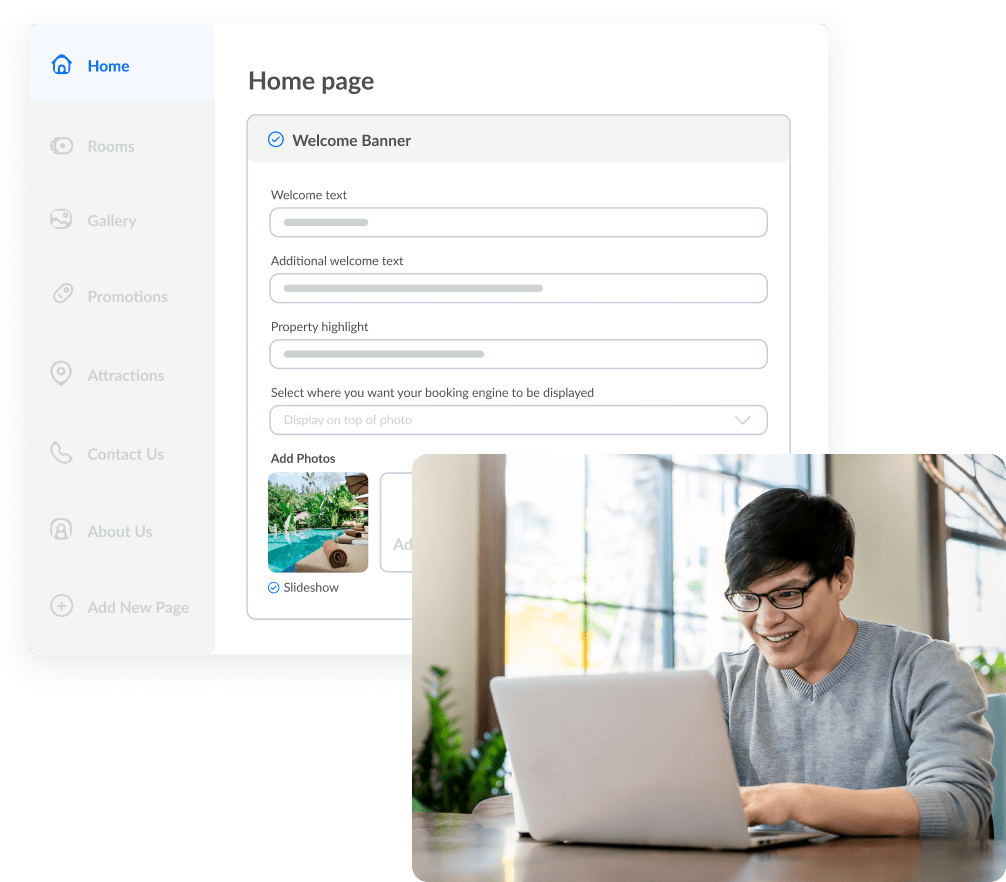 Find a customisable template that's right for you.
Win direct bookings with these hotel website strategies.
Uncover the keys to a beautiful, functional website that converts browsers into guests.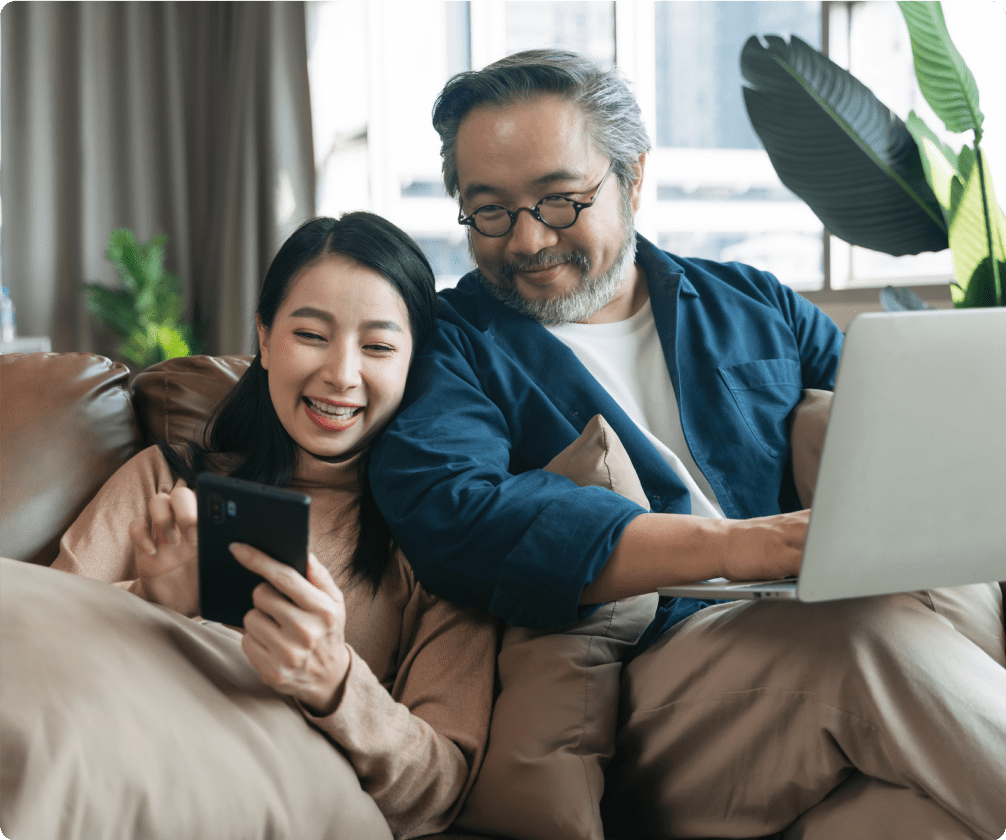 Frequently asked questions.
When making a booking online, over 50% of travellers will look at a property's website before making a reservation. By having your own website you not only increase your property's visibility online, you also increase your chance to drive commission-free direct bookings.
SiteMinder's website builder not only provides you with the ability to build a beautiful and professional hotel website, it's also seamlessly integrated with SiteMinder's hotel commerce platform. This gives you a single place to manage your direct bookings (including a booking engine and payment processing) and your third-party distribution. You also benefit from 24/7 support from a single provider. If you own or manage a small hotel or property, Little Hotelier has the perfect solution to help you build your hotel website & increase your direct bookings.