The one platform bringing together the world's top ranked hotel software and expert partners.
Connect SiteMinder with your existing technology or scale with access to the largest ecosystem of integrations and partners.
Grow without compromise
Built on a foundation of core capabilities, SiteMinder is an open platform with a rich ecosystem of hotel systems, apps and hotel experts.
Have existing tech that you don't want to replace? No problem. Our platform will add to your existing capabilities and seamlessly integrate with your solutions.
Need to scale or adapt? Our ecosystem opens up easy access to all the best hotel technology and smartest hotel experts as your demands evolve. We've got you covered.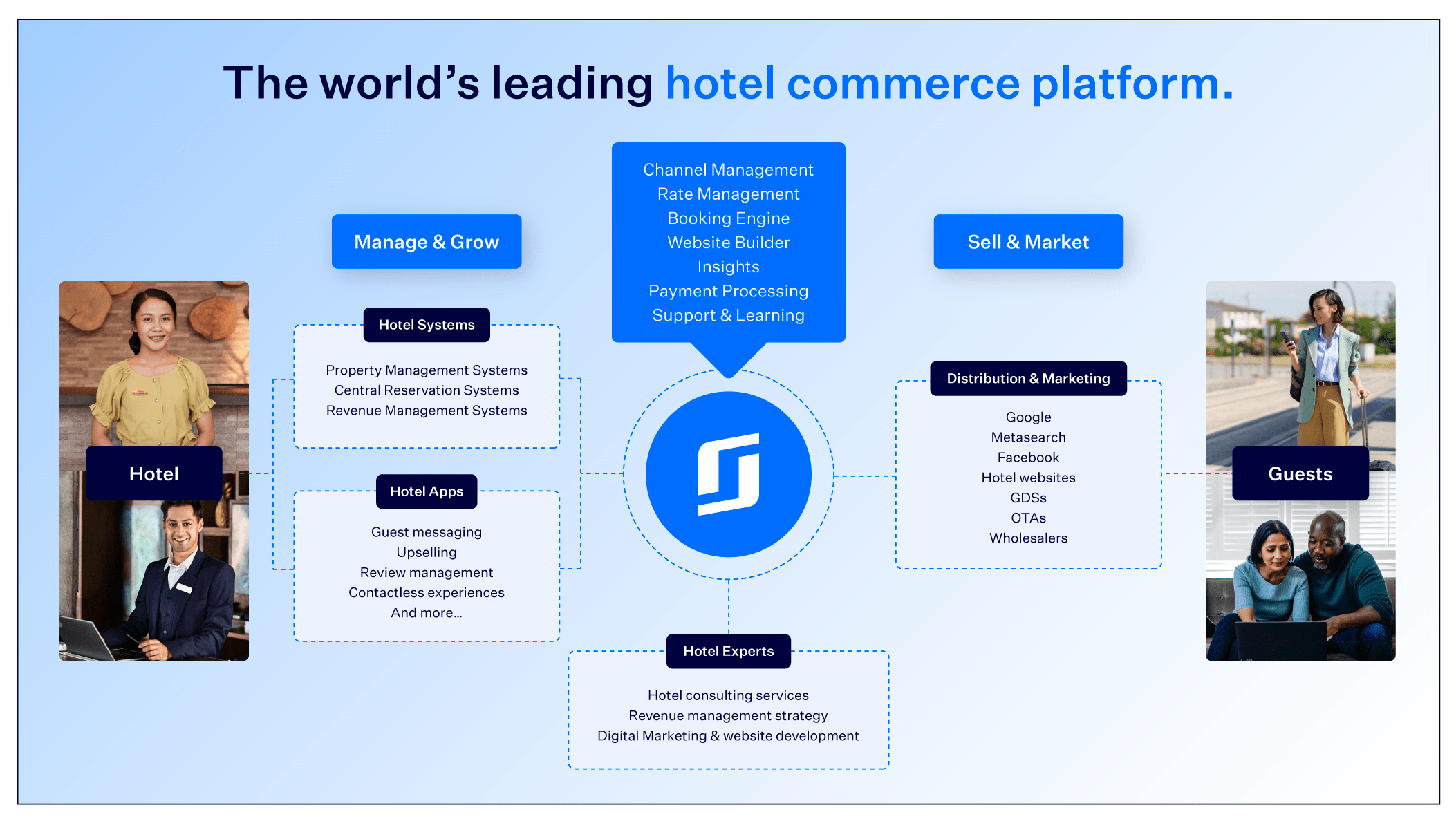 Get connected with SiteMinder
No matter where you are in the world we have the hotel technology and distribution solution for you.
Get started with a no-obligation 14 day free trial.
Start free trial
Integrate to SiteMinder's ecosystem
Connect to SiteMinder's extensive network of technology systems and thousands of hotels.
Extend your reach with one essential connection.
Apply now