1200+ hotel management integrations
Connect SiteMinder with your existing hotel technology or discover a range of new integrations & partners.
With over 1200 integrations we've got you covered
Gone are the days of manually managing your room booking so you need a company who connects in real-time with your choice of hotel technology. SiteMinder has an extensive partnership with over 400 hotel technology providers across PMSs, CRSs, RMSs and payment providers.
Being connected with the right distribution channels is critical in improving your occupancy. With SiteMinder you have access to over 450 of the world's top online distribution companies such as Booking.com, Expedia, and Tripadvisor.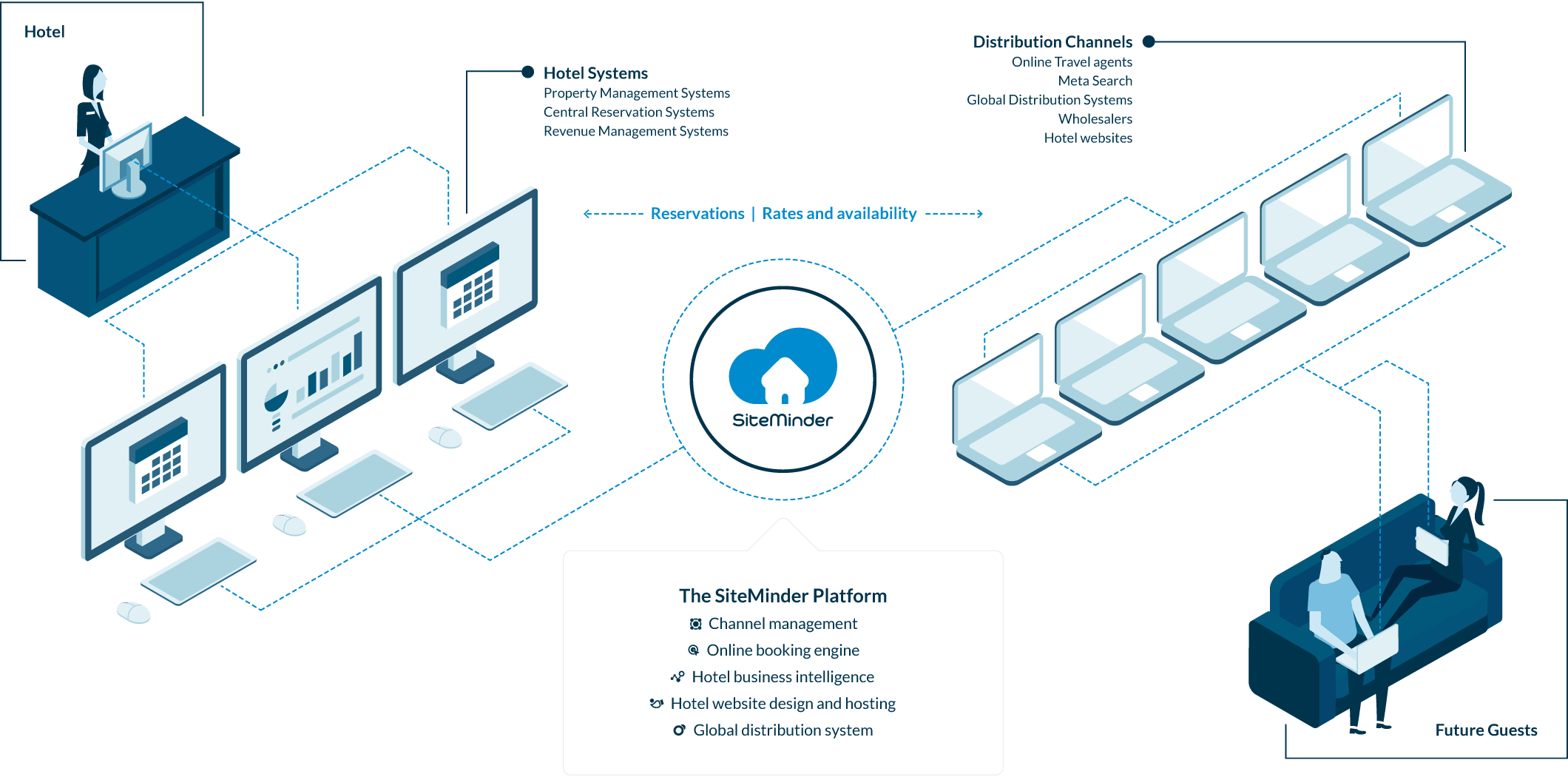 Get connected with SiteMinder
No matter where you are in the world we have the hotel technology and distribution solution for you.
Get started with a no-obligation 14 day free trial.
Start your free trial
Integrate to SiteMinder's ecosystem
Connect to SiteMinder's extensive network of technology systems and thousands of hotels.
Extend your reach with one essential connection.
Apply now