Hotel Booking Engine
Drive more direct bookings with the industry's #1 booking engine
Connecting to our Booking Engine increases direct bookings by up to 43%
Connecting our Booking Engine to Google Hotels Ads increases bookings by up to 16%
SiteMinder's #1 ranked booking engine is designed from the ground up to optimise every step of the direct hotel booking experience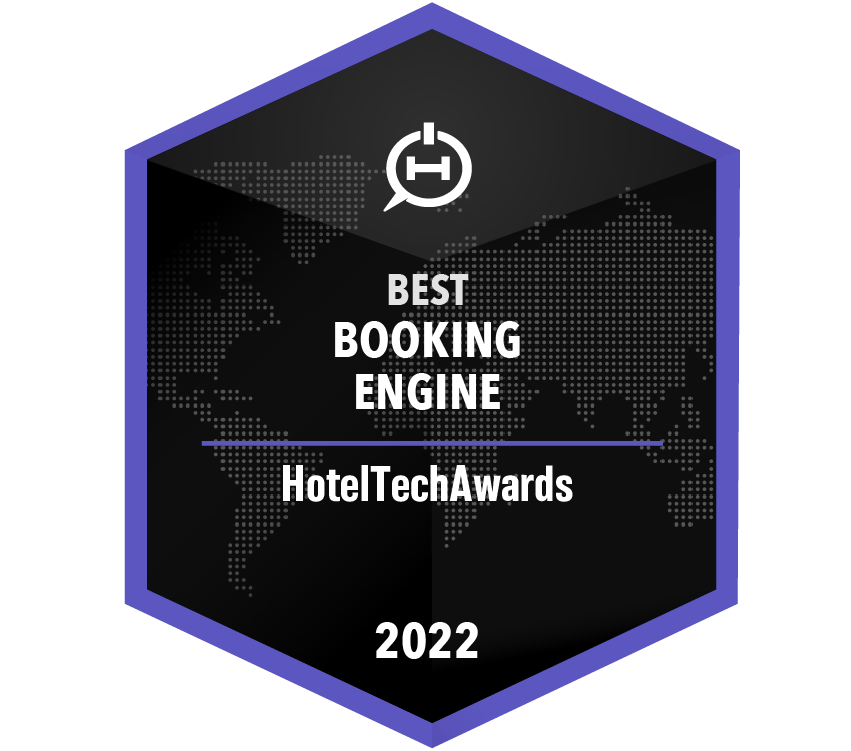 The Coronavirus (COVID-19) pandemic has changed the travel industry as we know it – travellers are booking direct now more than ever, so it's time to take control of your guest relationships and make the most out of these opportunities. SiteMinder's #1 ranked booking engine is designed from the ground up to optimise every step of the direct hotel booking experience – from attracting travellers to converting them into your guests. Win more direct bookings with free
rate parity insights
Increase your visibility to reach new travellers and drive more conversions with a frictionless, quick guest booking experience
Maximise revenue with upsells and packages, and increase your profits with commission-free bookings
Own the guest journey from the beginning by giving guests the confidence to book with clear booking and cancellation policies
A booking engine designed to help you be at your best at all times
Stand out to travellers and convert up to 27 more direct bookings per month via Google Hotel Ads with Demand Plus and Facebook.
Mobile-first – capture every opportunity on-the-go with a seamless 3-step guest booking experience in the palm of their hands.
Rate parity insights ensure that the best deal is being promoted right on your own website.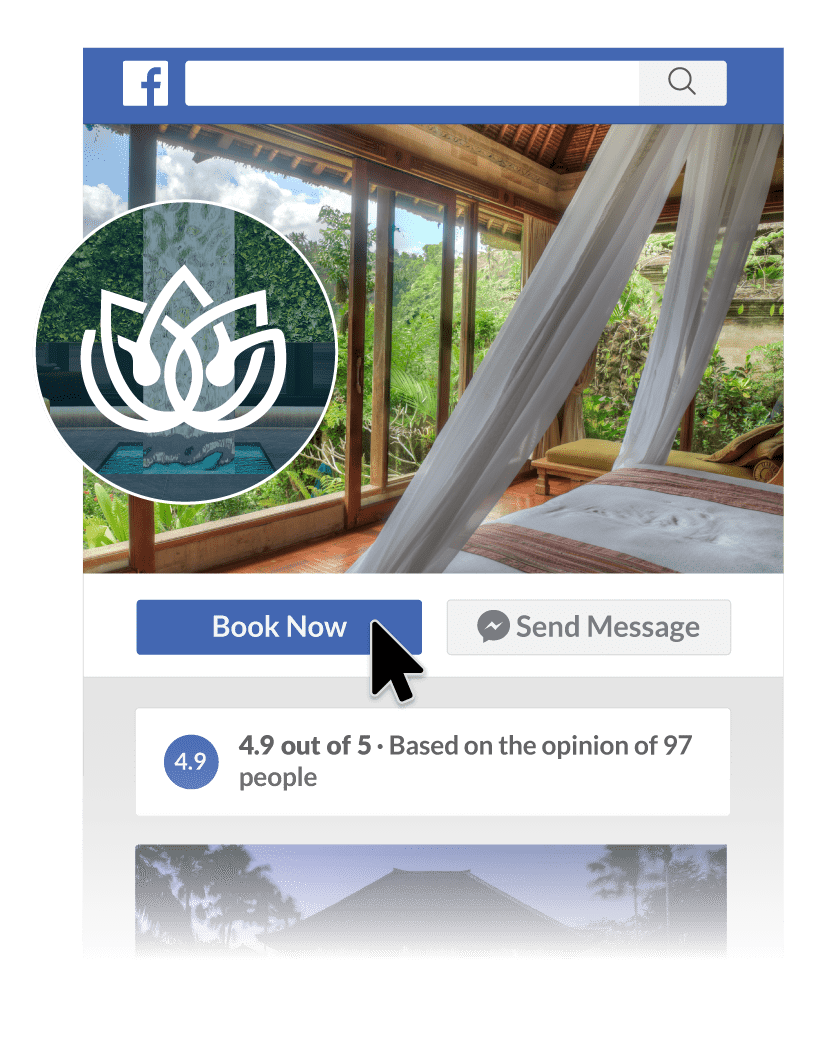 Loyalty beyond the booking
Personalise communications with guests before they arrive!
Extras and add-ons to attract guests, early bird and last minute deals, and extended-stay discounts to increase your revenue and guest loyalty.
Auto-trigger reviews on Tripadvisor for guests who have completed their stay – ensure they spread the love!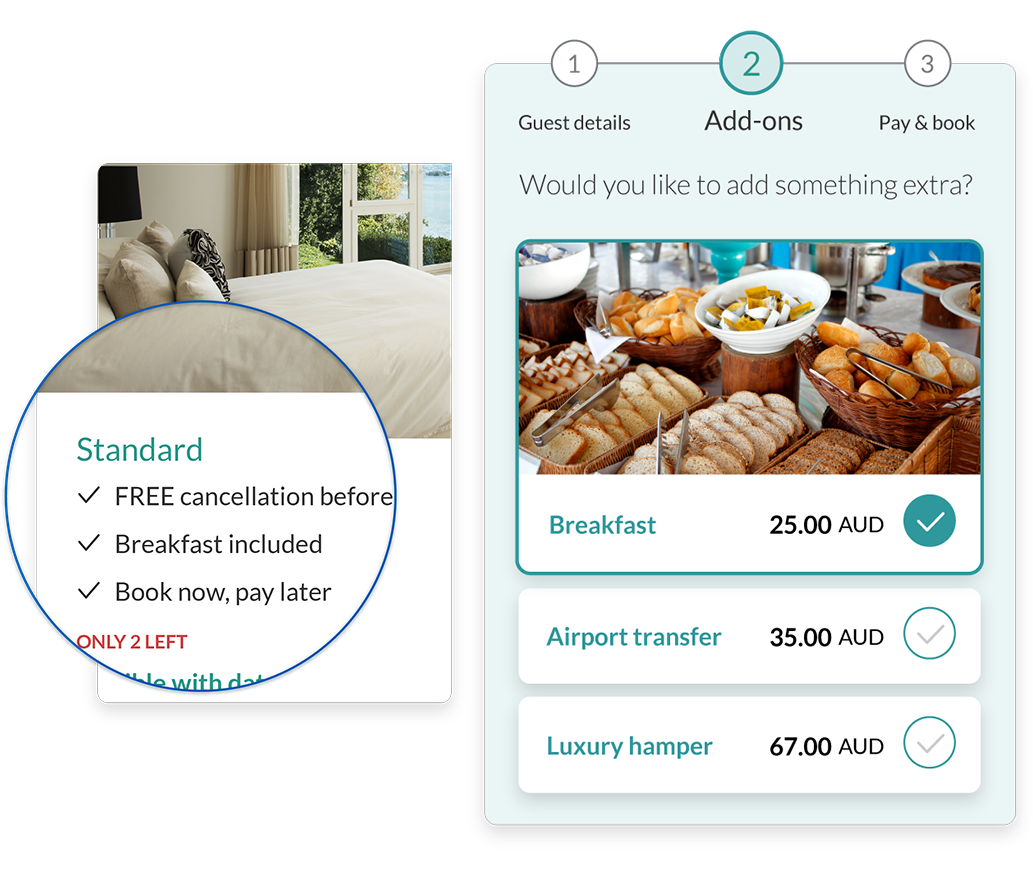 ---
Increase website conversions
Drive reservations from price-conscious, last-minute travellers with promotions, urgency messages and promo codes.
Flexible date calendar and the ability to book multiple rooms in a single reservation.
Access a range of powerful plug-in apps designed to maximise your direct revenue and improve your guests' booking experience.
Available in more than 20 languages and currencies.
Visibility to more travellers with little time and effort with the SiteMinder Platform
Connect your booking engine with a range of powerful plug-in apps designed to amplify your direct bookings
Boost revenue and save time with seamless payments
Streamline your payments process with a seamless and secure, PCI compliant payment gateway. Say goodbye to tedious double-handling of guest payment details and automatically process payments safer and quicker!
A smooth virtual payment solution to boost revenue further with ancillaries your guests will love.
Accept your guests' preferred payment methods and give guests the confidence to book with a simple step-by-step checkout experience.
Built into your Booking Engine, SiteMinder Pay and our partner payment gateways puts it all in one place saving you time and effort.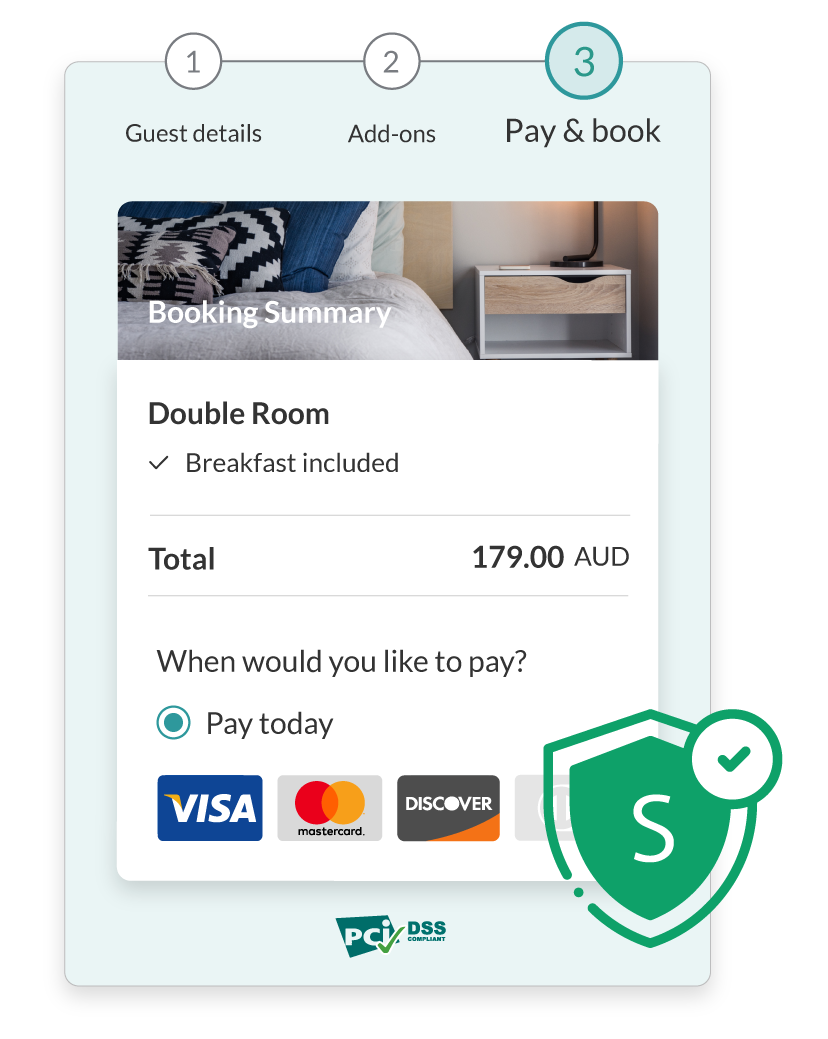 Proudly showcase what makes your hotel unique
Achieve up to 20% more conversions on your website by also integrating the booking engine with SiteMinder's Website Builder

Update and edit your website easily with zero web developer costs or skills required.

Enjoy easy-to-use website templates built specifically to suit a hotel's needs.

Showcase your property and beat the competition with our elegant design templates.

Attract travellers in over 20 global languages and up to 55 currencies.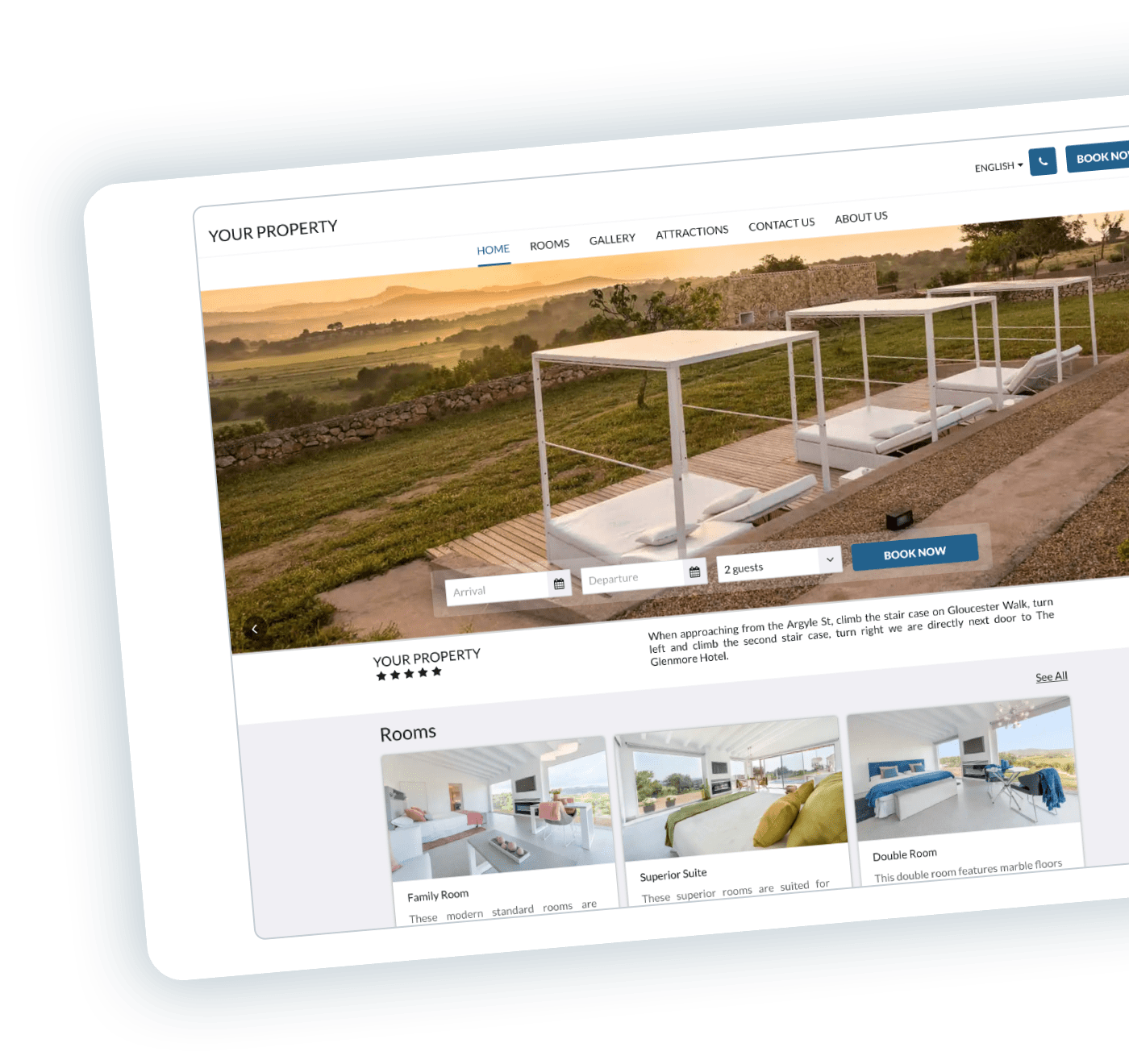 ---
SiteMinder is promoting the uniqueness of independent hotels, driving direct bookings to 32,000 hotels, across 150 countries, to generate in excess of 100 million reservations worth over US$35 billion in revenue for hotels each year.
Learn more about SiteMinder