PMS integration
Harness the industry's most powerful partnerships.
Power your business on a whole new level when the world's leading hotel commerce platform teams up with the largest number of PMS partners in the industry.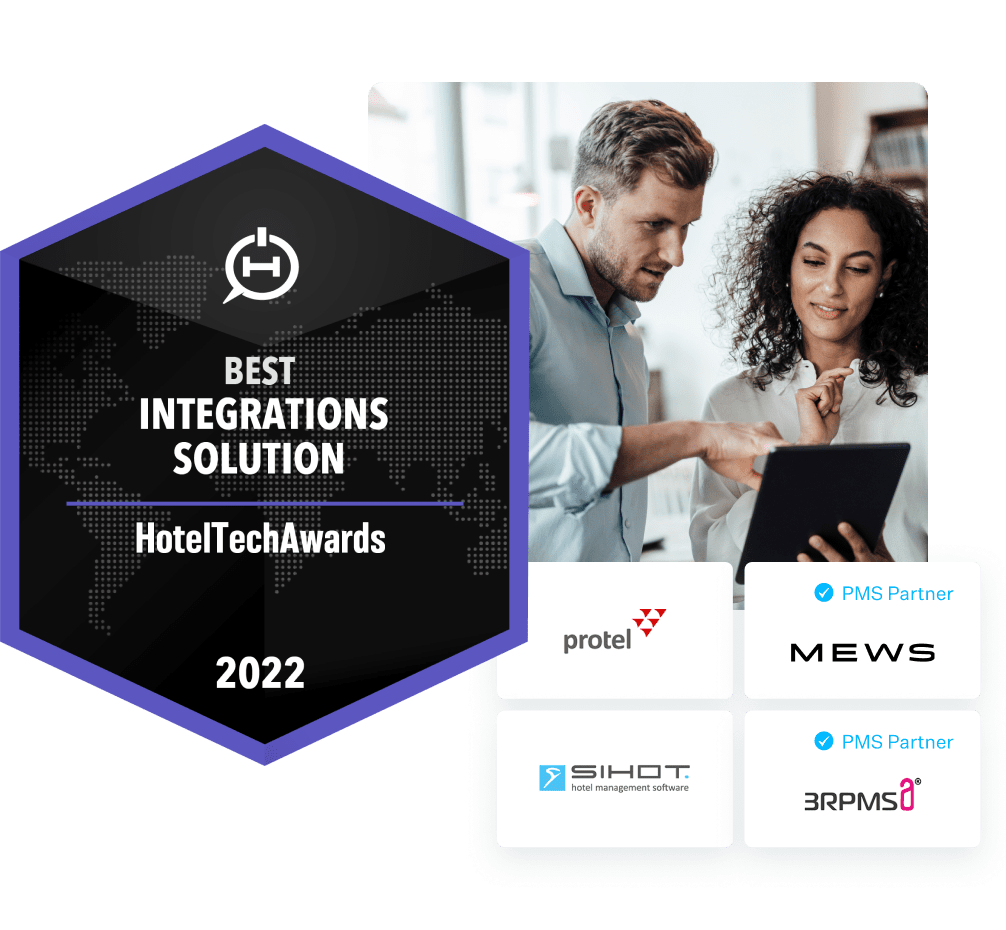 One platform for every hotel
and every situation
Your business is unique. That's why SiteMinder gives you the flexibility to build your business your way.
Combined with the world's largest open ecosystem of over 1500 best-in-class tech partners, integrations and experts, it has never been easier to implement the tools and systems you need to drive more bookings and deliver an exceptional guest experience.
Realise your potential.
Boost your business by connecting your existing PMS with SiteMinder, the world's leading hotel commerce platform. With the largest number of fast and reliable 2-way PMS integrations in the industry, you'll enjoy a solution that best meets your needs – all working in perfect sync.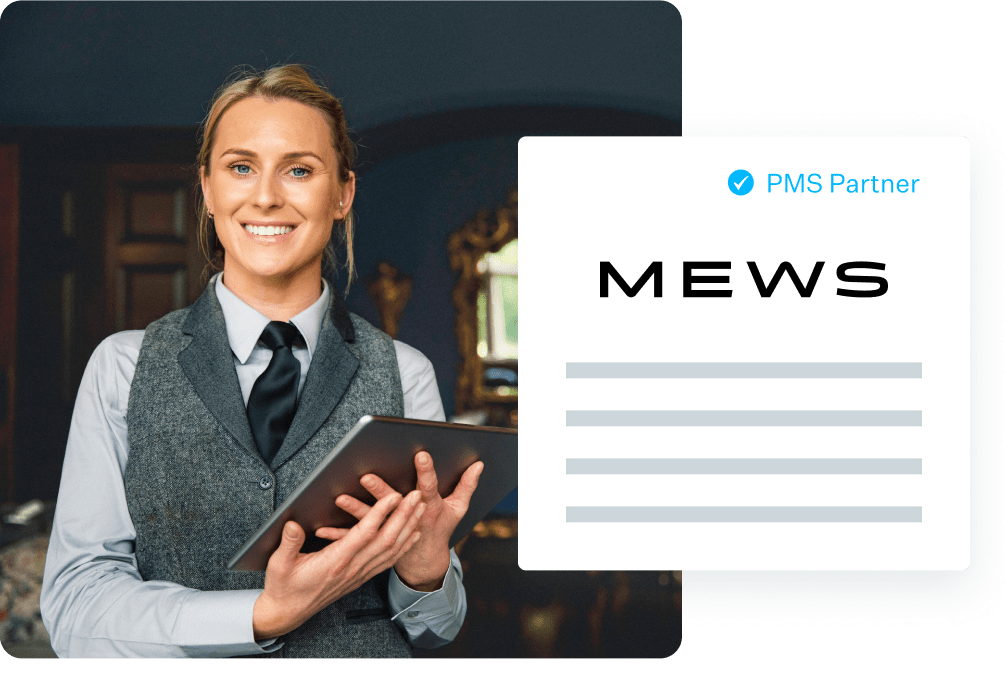 Set your own course.
Whether you're starting out in hospitality, or simply looking for best-in-class solutions, SiteMinder gives you a significant advantage in the marketplace. You can power your business by utilising the world's leading marketing and distribution solutions with the best-fit property management system in town.
Optimise your performance.
It has never been more critical to maximise revenue. By integrating your existing or a new Revenue Management System with SiteMinder, you'll be able to sell your available rooms at the most competitive price. Every day.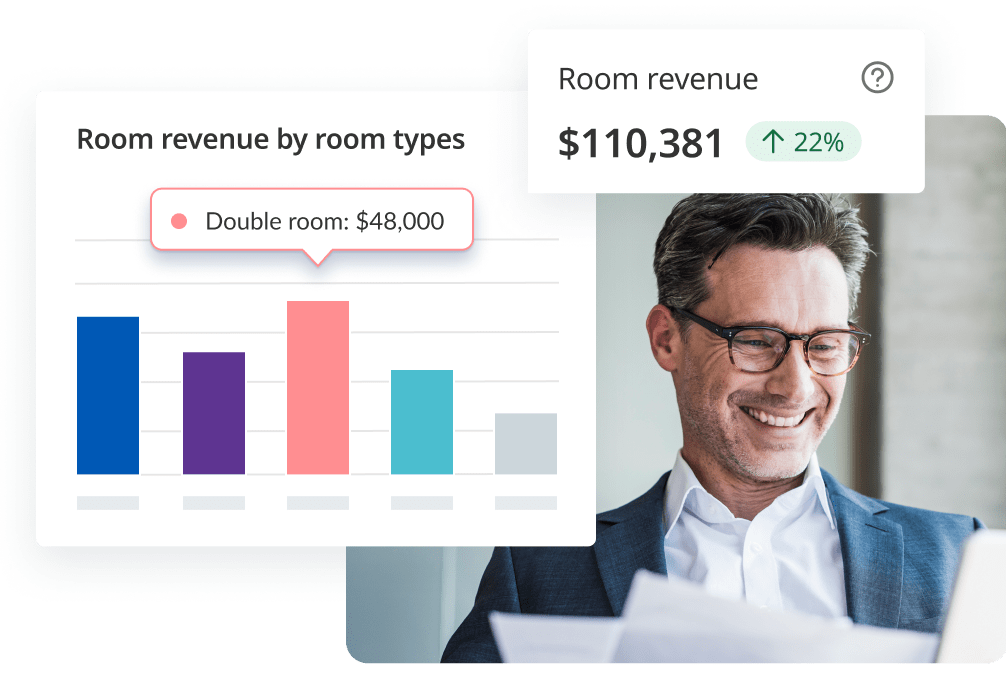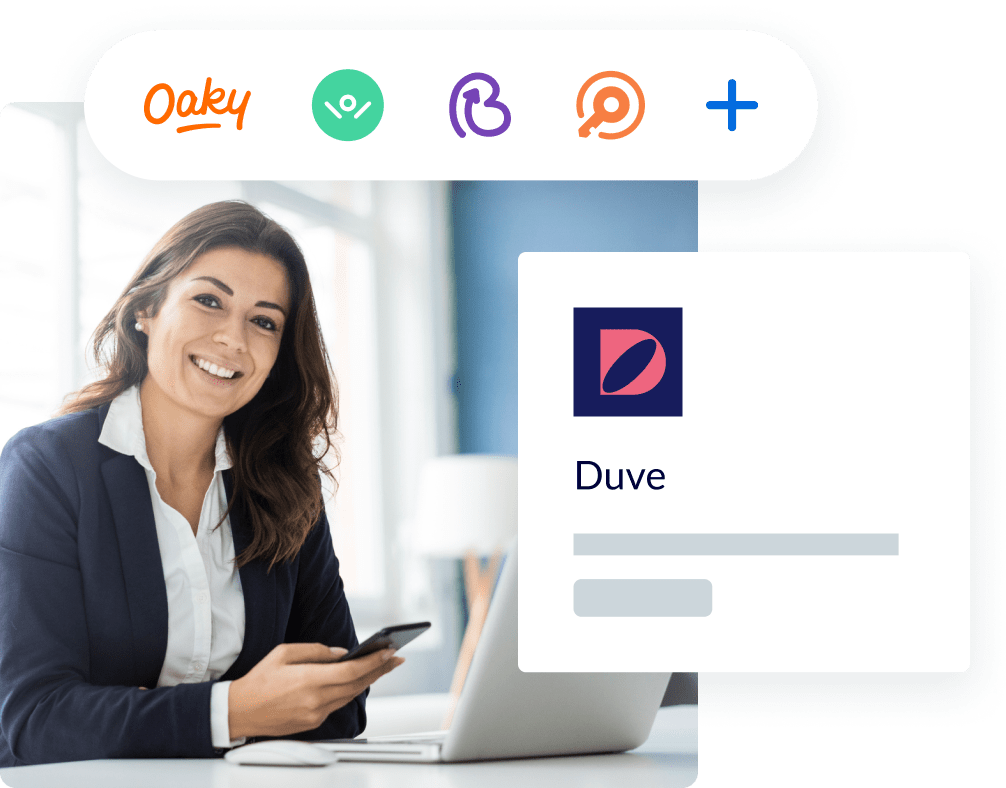 Scale, adapt and meet every demand.
With easy access to over 100 curated apps from our Hotel App Store you're always ready for new demands like contactless check-in, upselling, guest comms or reviews. Our expert partners also ensure that you're making the most from your investments and optimising your strategies for every situation.
"The Channel Manager's direct integration to our PMS has meant that we have been able to reallocate staff from manually entering data to focusing on our guests."

Chris Maitz

Innovations & Project Manager, The Wombats Hostel Group,

Berlin, Germany

"SiteMinder's Channel Manager is intuitive and easy to use. We have implemented the integration with our PMS and it works really well."

Alberto Caro

Revenue Manager, Hotel Jerez & Spa,

Jerez de la Frontera, Spain

"Easy to use, great customer support, good price and connections to almost all distribution channels, PMSs, RMSs and more. I highly recommend SiteMinder."

Alejandro Tugues

Revenue Manager, Las Terrazas de Abama Suites,

Tenerife, Spain

"Although many of us know about SiteMinder as a Channel Manager, I would list it's main strengths as its wide catalog of PMS integrations, it's visual interface that helps with carrying out processes quickly, and the fact that it is very intuitive."

Christian Morente

COO, Serawa Hotels,

Alicante, Spain
How to realise your full potential with seamless integrations.
Delve into why a PMS is such a vital cog in your hotel tech stack.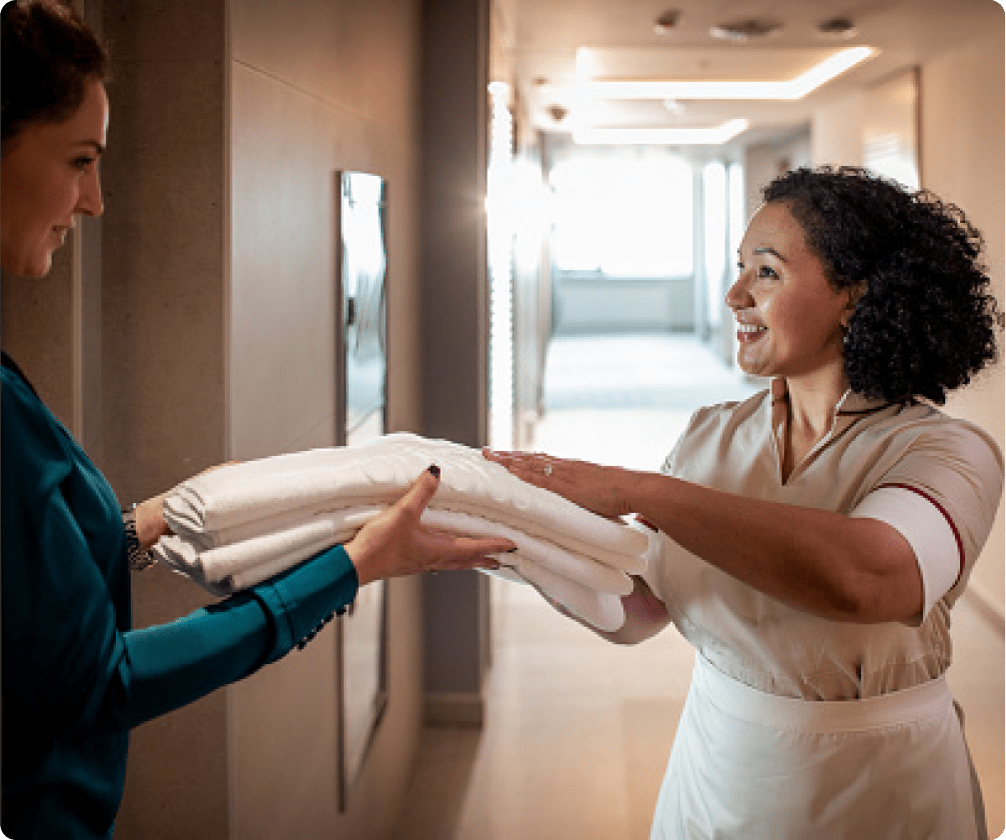 Frequently asked questions.
By integrating your PMS with SiteMinder, data will seamlessly flow between the two systems and you'll power your business with the best of two worlds: the world's leading hotel commerce platform to drive bookings and revenue combined with the PMS that best meets your needs.
SiteMinder integrates with over 350 PMSs globally – the largest number in the industry – and we continuously add more. Check our PMS Finder to see if we already integrate with yours. That way you can maximise the investments you've already made.
Of course! Our friendly platform allows you to easily manage your online reservations, payments and guest information from a single place. You can also integrate SiteMinder with a PMS at a later stage. Check our PMS Finder for the systems that we partner with.
With over 1350 integrations, apps and partners, we have the largest ecosystem in the industry, including PMSs, RMSs, hotel apps and a fast-growing community of expert partners.
There are no fees or charges from SiteMinder to integrate with your PMS*
*Excepting OXI integration for Opera PMS