---
---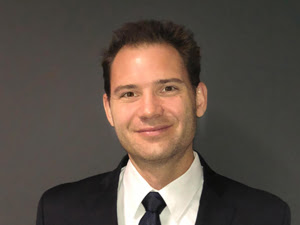 London, UK – The new head of DACH (Germany, Austria and Switzerland) at SiteMinder, the global hotel industry's leading cloud platform, is urging Germany's hotels to begin embracing the digitisation of travel.
Clemens Fisch, a travel industry expert for more than a decade, has been appointed as regional manager for SiteMinder in DACH and France and says a world of opportunity is awaiting hotels not yet on the cloud.
"In Germany, like in many other countries, we are seeing an industry that no longer doubts digitisation is taking place – online hotel sales are expected to surpass EUR8.8 billion in Germany this year – and yet, for the most part, local hotels remain behind in welcoming the change. The cloud is still new and often frightening for many hoteliers, as is everything that comes with it, such as online payments. This resistance to embracing modern, compelling and cost-effective solutions is holding back a nation of otherwise world-class hospitality," says Mr Fisch.
Born and raised in Vienna, Austria, Clemens Fisch has spent almost 12 years working within Europe's dynamic hospitality and travel industry, beginning as a humble tour guide before leading tour operator EF Cultural Tours as an area manager in Switzerland, contracting hotels to provide affordable accommodation for travellers. From there, he served for five years at travel agency PDM Touristik, initially as a delegation manager before being promoted to deputy head of sales. Prior to joining SiteMinder, he was a senior account manager at Booking.com where he discovered the real challenges of hoteliers behind the front desk.
"Today's hoteliers have one of the hardest jobs in the world. Not only are they expected to excel at hospitality, they are expected to be masters of technology, online reviews, social media and everything in between. While there are many hoteliers leading the way, the reality is the vast majority lack understanding of technology, its benefits and potential.
"In a region where we see many hotels disadvantaged by outdated technology, SiteMinder has shown a unique ability to scale and bring smart and simple, cloud-based technology to the masses. Its portfolio of 27,000 hotels is testament to that."
Ruairi Conroy, Managing Director – EMEA at SiteMinder, says, "Clemens has deep, multi-faceted experience gained within DACH's travel industry. With an openness to embracing digitisation and the cloud, I believe the region's hotels have a tremendous opportunity to compete on the international stage under the leadership of Clemens and his team."
Media contact
Maria Cricchiola
+61 2 8031 1287
media@siteminder.com
About SiteMinder
As the leading cloud platform for hotels, SiteMinder allows hotels to attract, reach and convert guests across the globe. We serve hotels of all sizes with award-winning solutions for independents and groups alike, wherever they are in the world.
SiteMinder's products include The Channel Manager, the industry's leading online distribution platform; TheBookingButton, a wholly-branded booking engine for direct bookings via the web, mobile or social; Canvas, the intelligent website creator for independent hoteliers; Prophet, the real-time market intelligence solution that takes the guesswork out of pricing rooms; and GDS by SiteMinder, a single-point of entry to a six-figure network of travel agents and the world's major global distribution systems. With more than 27,000 hotel customers and 550 of the industry's top connectivity providers as our partners, today we have presence in more than 160 countries on six continents.
For more information, visit www.siteminder.com.