---
---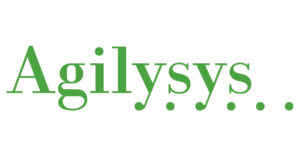 Dallas, USA – The global hotel industry's leading cloud platform, SiteMinder, today announces a partnership agreement with Agilysys, Inc. whereby SiteMinder's Channel Manager will connect with Agilysys' next-generation cloud hospitality platform, rGuest®, to integrate with Agilysys' award-winning property management systems and automate the flow of rates, availability and reservations for hotel customers.
SiteMinder's Channel Manager allows hotels to continuously promote available rooms on all their booking channels and immediately update inventory across those channels when a booking is made. It eliminates manual entry and reduces the risk of overbookings with deep, two-way integrations between a hotel's property management system (PMS) and the online travel agencies, wholesalers, hotel websites and global distribution systems it sells through.
"This partnership reinforces our mission and strategy to partner with technology leaders that deliver significant value to hotels," says David Chestler, executive vice president of global enterprise sales & business development at SiteMinder. "Both SiteMinder and Agilysys are committed to providing solutions that enable hotels to compete more effectively. We are excited to expand our footprint in the U.S. hospitality market and to join forces with Agilysys to deliver a state-of-the-art solution to hotel customers of all sizes."
Agilysys' next-generation cloud hospitality platform, rGuest, provides the industry standard integration framework that connects SiteMinder's Channel Manager with the Agilysys PMS solutions. rGuest provides a standards-based solution on an open architecture with public APIs to enable richly-integrated applications delivered from Agilysys, its partners and customers. Agilysys' property management solutions include the Lodging Management System® (LMS), Visual One® PMS and the groundbreaking cloud-based rGuest® Stay PMS. The company's award-winning property management solutions are used in hotels around the world – including large casino properties, boutique hotels, chain hotels and resorts – to streamline operational efficiency, increase revenue and enhance the guest experience.
"This partnership combines the power of our rGuest cloud hospitality platform with the breadth of SiteMinder's Channel Manager to make the online distribution of rooms simple and seamless for our joint customers," says Jim Walker, senior vice president of global revenue at Agilysys.
The partnership between SiteMinder and Agilysys addresses a key finding in Phocuswright and h2C's Independent Lodging Market Report, co-sponsored by SiteMinder, that half of U.S. independent hotels use a PMS, yet only 13 percent use an integrated channel management solution. The partnership also addresses the need for hotels to adopt secure technology. SiteMinder's Channel Manager and all of Agilysys' PMSs comply with PCI DSS standards.
Media contact
Maria Franco
+61 2 8031 1287
media@siteminder.com
About SiteMinder
As the leading cloud platform for hotels, SiteMinder allows hotels to attract, reach and convert guests across the globe. We serve hotels of all sizes with award-winning solutions for independents and groups alike, wherever they are in the world.
SiteMinder's products include The Channel Manager, the industry's leading online distribution platform; TheBookingButton, a wholly-branded booking engine for direct bookings via the web, mobile or social; Canvas, the intelligent website creator for independent hoteliers; Prophet, the real-time market intelligence solution that takes the guesswork out of pricing rooms; and GDS by SiteMinder, a single-point of entry to a six-figure network of travel agents and the world's major GDSs. With more than 23,000 hotel customers and 550 of the industry's top connectivity providers as our partners, today we have presence in more than 160 countries on six continents.
For more information, visit www.siteminder.com.
About Agilysys
Agilysys is a leading technology company that provides innovative point-of-sale, property management, inventory and procurement, workforce management, analytics, document management and mobile and wireless solutions and services to the hospitality industry. The company's solutions and services allow property managers to better connect, interact and transact with their customers by streamlining operations, improving efficiency, increasing guest recruitment and wallet share, and enhancing the guest experience. Agilysys serves four major market sectors: Gaming, both corporate and tribal; Hotels, Resorts and Cruise; Foodservice Management; and Restaurants, Universities, Stadia and Healthcare. A significant portion of the company's consolidated revenue is derived from contract support, maintenance and subscription services. Agilysys operates throughout North America, Europe and Asia, with corporate services located in Alpharetta, GA.
For more information, visit www.agilysys.com.