---
---
Dallas, USA – The global hotel industry's leading cloud platform, SiteMinder, is pleased today to announce it has appointed Kevin O'Rourke as its new executive vice president of global sales.
The appointment, which reinforces SiteMinder's commitment to growing its already-19,000-strong global customer base, will see Mr O'Rourke responsible for driving the sales behind the company's go-to-market strategy as well as its expansion into new markets.
"We are thrilled to welcome Kevin O'Rourke to the SiteMinder family. Kevin brings a strong track record of enhancing the sales functions of large, dynamic organisations, as well as a passion for the industry in which we operate," says Mike Ford, co-founder and managing director at SiteMinder.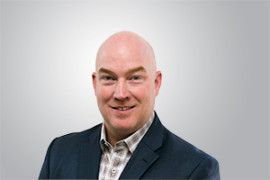 "Kevin's knowledge of the travel industry will be an asset to our current and future customers as they navigate through the increasingly-complex challenge of selling and marketing their rooms on the web, and the various revenue opportunities that ultimately brings. We look forward to seeing continued success within our existing markets – and, indeed, exploring other markets globally where our technology can help local hotels – under his leadership."
Kevin O'Rourke offers more than 15 years' professional experience gained at JDS Uniphase, EMC Corporation and, most recently, at hotel RFP management solutions provider Lanyon where he oversaw the company's sales strategy and operations as well as the training and deployment of its global sales force.
Speaking on his decision to join SiteMinder, Mr O'Rourke says: "With the emergence of new technologies, we are seeing a revolution in the way consumers travel. People today are travelling more than ever before, and with fewer barriers, proving that technology is a vital link between consumers and our industry, especially our hoteliers who can reach guests from anywhere in the world and at any time.
"I believe this is the value that SiteMinder's smart and simple technology offers to hotels – to gain mass visibility to consumers all over the world, at an accessible cost – and I am excited to be a part of an organisation that truly believes in the power of this disruption."
SiteMinder today has more than 19,000 hotel customers and 350 of the industry's top connectivity providers as partners, to cement its presence in more than 160 countries on six continents.
Media contact
Maria Franco
+61 2 8031 1287
media@siteminder.com
About SiteMinder
As the leading cloud platform for hotels, SiteMinder allows hotels to attract, reach and convert guests across the globe. We serve hotels of all sizes with award-winning solutions for independents and groups alike, wherever they are in the world.
SiteMinder's products include The Channel Manager, the industry's leading online distribution platform; TheBookingButton, a wholly-branded booking engine for direct bookings via the web, mobile or social; and GDS by SiteMinder, a single-point of entry to a six-figure network of travel agents and the world's major GDSs. With more than 19,000 hotel customers and 350 of the industry's top connectivity providers as our partners, today we have presence in more than 160 countries on six continents.
For more information, visit www.siteminder.com.