---
---

Bangkok, Thailand – According to new data from SiteMinder, the world's leading open hotel commerce platform, hotels in Thailand are now accepting their highest volume of bookings, compared to 2019 levels, since February 2020.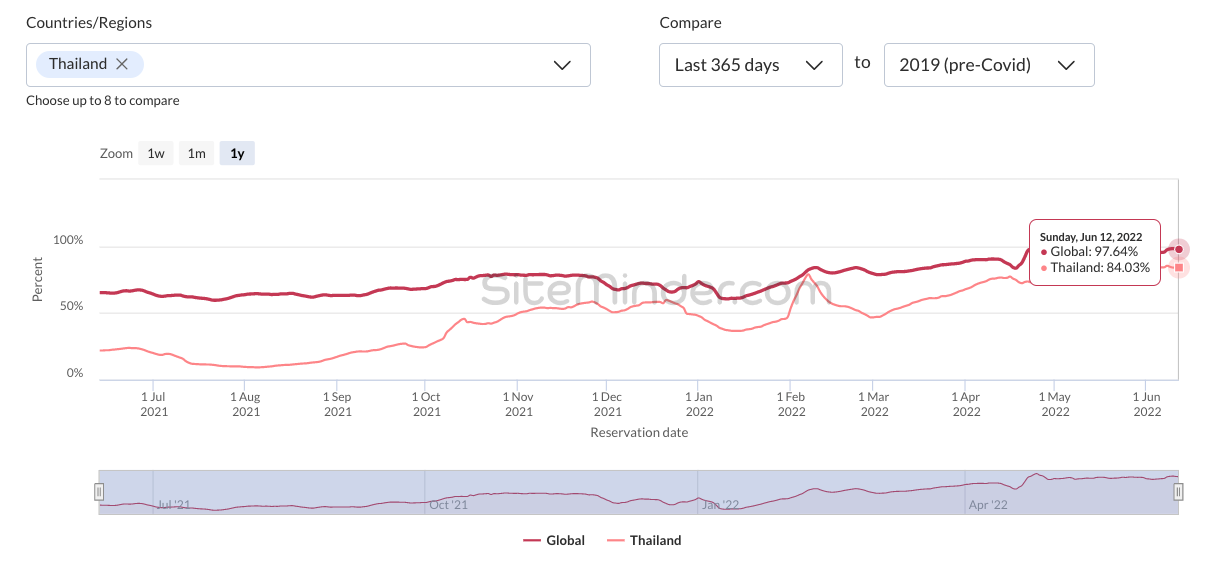 SiteMinder's World Hotel Index, the leading indicator of hotel reservation and guest arrival trends globally, displays that local hotels are receiving 84% of the bookings they were in June 2019 — a figure driven by the stability of the domestic market and the return of international guests.
In June so far, over 60% of all bookings made to Thai hotels have come from international travellers, up 12% since April, yet still down on the 69% in January 2019. Booking lead times remain short, with over 65% of all reservations made in the last two weeks for either a June or July stay.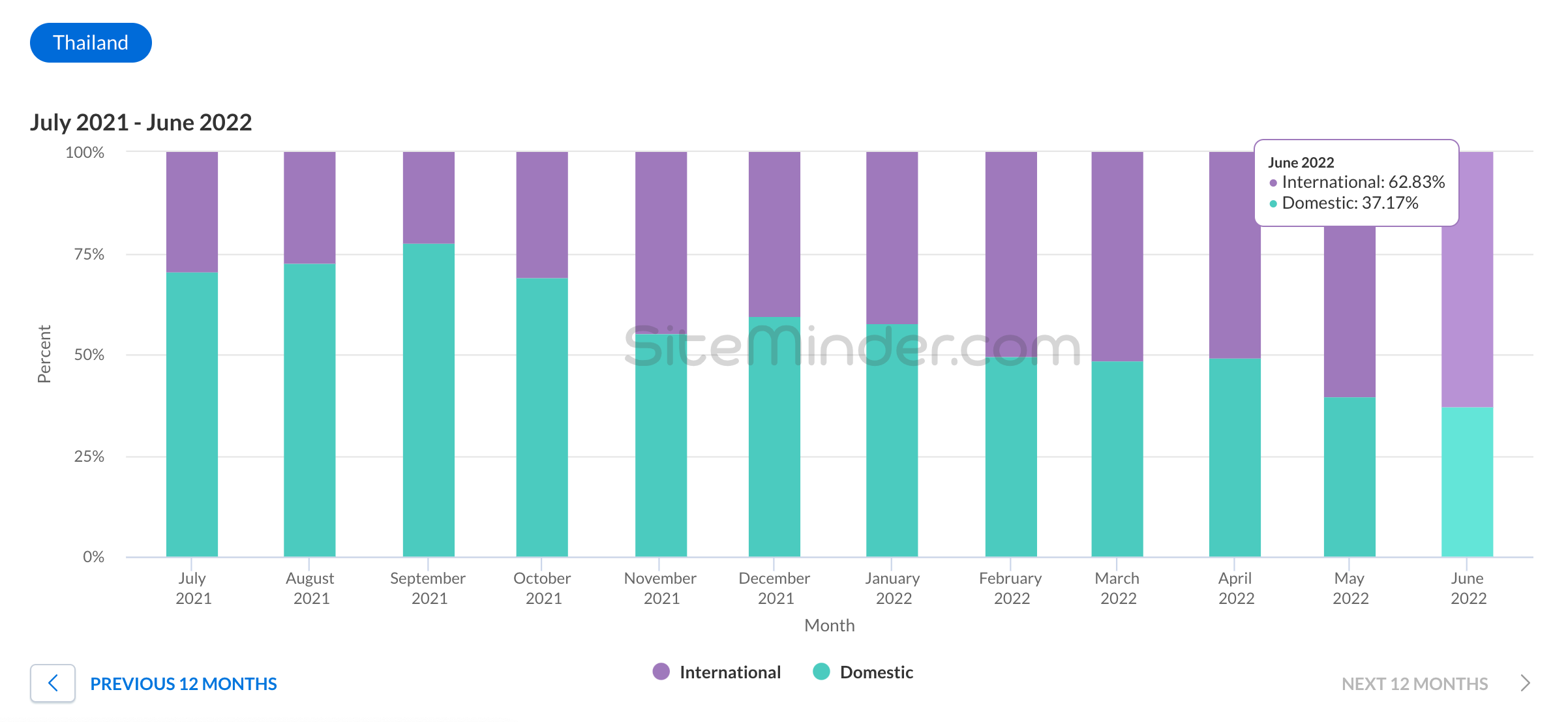 At a regional level, Koh Samui leads booking momentum, and is the only location outpacing its 2019 volumes on SiteMinder's World Hotel Index. Hotels in Koh Samui are currently receiving over 115% of their 2019 volumes, roughly double the relative reservation numbers of the beginning of March, displaying the steepness of the location's recovery. In second place is Phuket, which is receiving 93% of the volumes of this time in 2019, and in third is Hua Hin, which is receiving 83% of 2019's volumes.

Commenting on the data, SiteMinder's market vice president – Asia Pacific, Bradley Haines says, "Thailand's local hotel industry is gaining great momentum, the month-on-month growth of international bookings highlighting the ongoing strength of the country's brand. On the ground, we're witnessing more and more local businesses turning to technology to ensure they are marketing and selling their properties in a holistic fashion, targeting the widest possible range of guests, as volumes grow."

To visit the live World Hotel Index, subscribe at siteminder.com/world-hotel-index.
Media enquiries
Gemma Garkut
+61 422 040 559
media@siteminder.com
Investor information
Paul Wong
+61 411 889 876
investor.relations@siteminder.com
About SiteMinder
SiteMinder (ASX:SDR) is the world's leading open hotel commerce platform, ranked among technology pioneers for opening up every hotel's access to online commerce. It's this central role that has earned SiteMinder the trust of tens of thousands of hotels, across 150 countries, to sell, market, manage and grow their business. The global company, headquartered in Sydney with offices in Bangkok, Berlin, Dallas, Galway, London and Manila, generated more than 100 million reservations worth over US$35 billion in revenue for hotels in the last year prior to the start of the pandemic.