---
---
London, UK – NFS Technology Group's roomMaster is the hotel management system of choice for luxury hotel and seafood restaurant The Pierhouse to ensure the smooth running of hotel operations as well as the restaurant and bar facilities.
Nestled on the shores of a Scottish sea lock, Loch Linnhe, in the picturesque village of Port Appin, Argyll, The Pierhouse Hotel originally started life as the 19th century residence of the Pier Master.
The Pierhouse Hotel is now a luxury hotel with 12 en suite bedrooms, a specialist seafood a la carte restaurant for 60 guests, a bar with over 100 malts and a wood burning stove, spa facilities and a host of outdoor activities for guests.
The owners looked to upgrade the cumbersome manual hotel systems in place with an affordable integrated hotel management system, to increase efficiency across the hotel for the benefit of staff, hotel guests and visitors.
NFS's roomMaster hotel system was seamlessly installed to deliver an effective technology solution with full reporting operations and continuous two-way integration with SiteMinder's Channel Manager, to enable room availability and pricing to be automatically distributed to online booking channels.
Says Nicholas Horne of The Pierhouse Hotel: "The Pierhouse Hotel attracts a huge range of customers from all walks of life and all parts of the world with a personal and informal atmosphere created for a perfect relaxing break.
"With this relaxed environment at front of house, back of house needs to operate seamlessly to deliver a great guest experience. We had originally relied on various disjointed systems, such as database, online booking, EPOS, accounting etc, but none had the ability to communicate with each other.
"We really needed to upgrade our system and take it to the next level of professionalism and efficiency. And the dedicated team at NFS made roomMaster a trouble free installation with excellent instruction and support. The system really is proving to be everything it was made out to be and is already far exceeding our expectations!"
roomMaster from NFS is a fully integrated property management software for hotels from ten to more than 1,000 rooms. It easily and seamlessly handles reservations, sales ledger, point of sale, sales and marketing functionality and the ability to make better rate decisions through dynamic yield management.
Linking to SiteMinder's Channel Manager, roomMaster enables automatic updates to leading booking sites such as Expedia, Wotif, Booking.com and Agoda. For maximum efficiency, reservations from booking sites are automatically captured by SiteMinder's market-leading online distribution platform and imported directly into the hotel's roomMaster reservation system, eliminating the need to manually re-key reservation emails and faxes.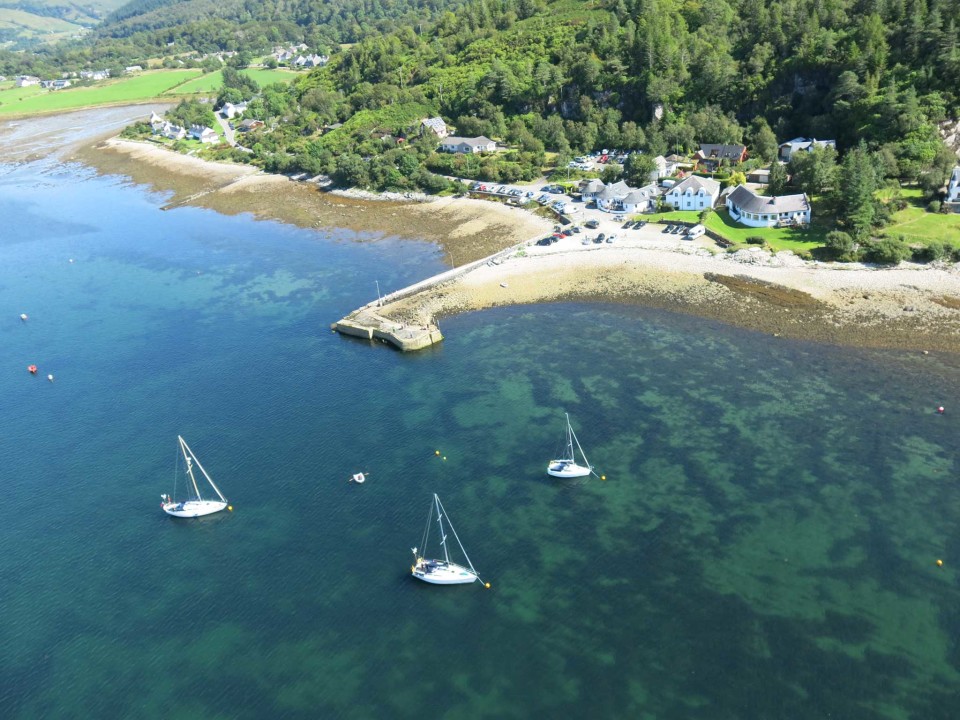 Media contact
Maria Franco
+61 2 8031 1287
media@siteminder.com
About SiteMinder
As the leading cloud platform for hotels, SiteMinder allows hotels to attract, reach and convert guests across the globe. We serve hotels of all sizes with award-winning solutions for independents and groups alike, wherever they are in the world.
SiteMinder's products include The Channel Manager, the industry's leading online distribution platform; TheBookingButton, a wholly-branded booking engine for direct bookings via the web, mobile or social; and GDS by SiteMinder, a single-point of entry to a six-figure network of travel agents and the world's major GDSs. With more than 19,000 hotel customers and 350 of the industry's top connectivity providers as our partners, today we have presence in more than 160 countries on six continents.
For more information, visit www.siteminder.com.