Webinar On-Demand – Accelerate Direct: Powerful strategies to drive and convert more bookings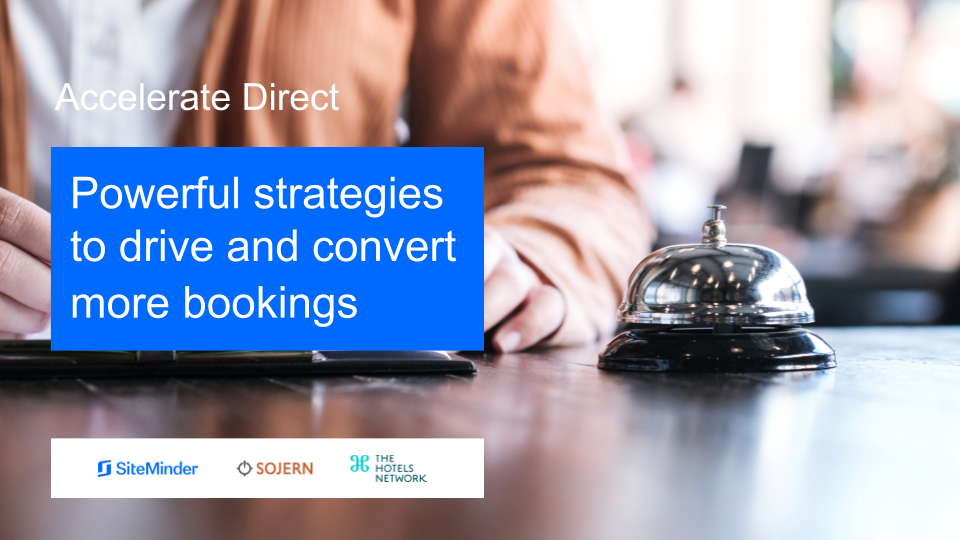 Direct bookings are on the rise, but how can hoteliers capitalise on them?
SiteMinder and our plug-in app partners discussed strategies to accelerate direct bookings, the importance of a strong online presence, and examples of creative ways hoteliers are maximising their direct channel. See how plug-in apps can boost direct revenue and increase conversions.
Watch the recording to learn more about:
Direct bookings blockers and how to identify them
Using Facebook as a direct channel
The upward trend of direct bookings
Improving your guests booking experience
Meeting new guest expectations
Fill out the form to watch the recording!