---
---

With SiteMinder customers doing their bit for the planet in every continent around the world, meet some properties at the forefront of sustainability and conservation
As part of our 15th birthday celebrations, below is a selection of 15 of our more eco-friendly SiteMinder customers.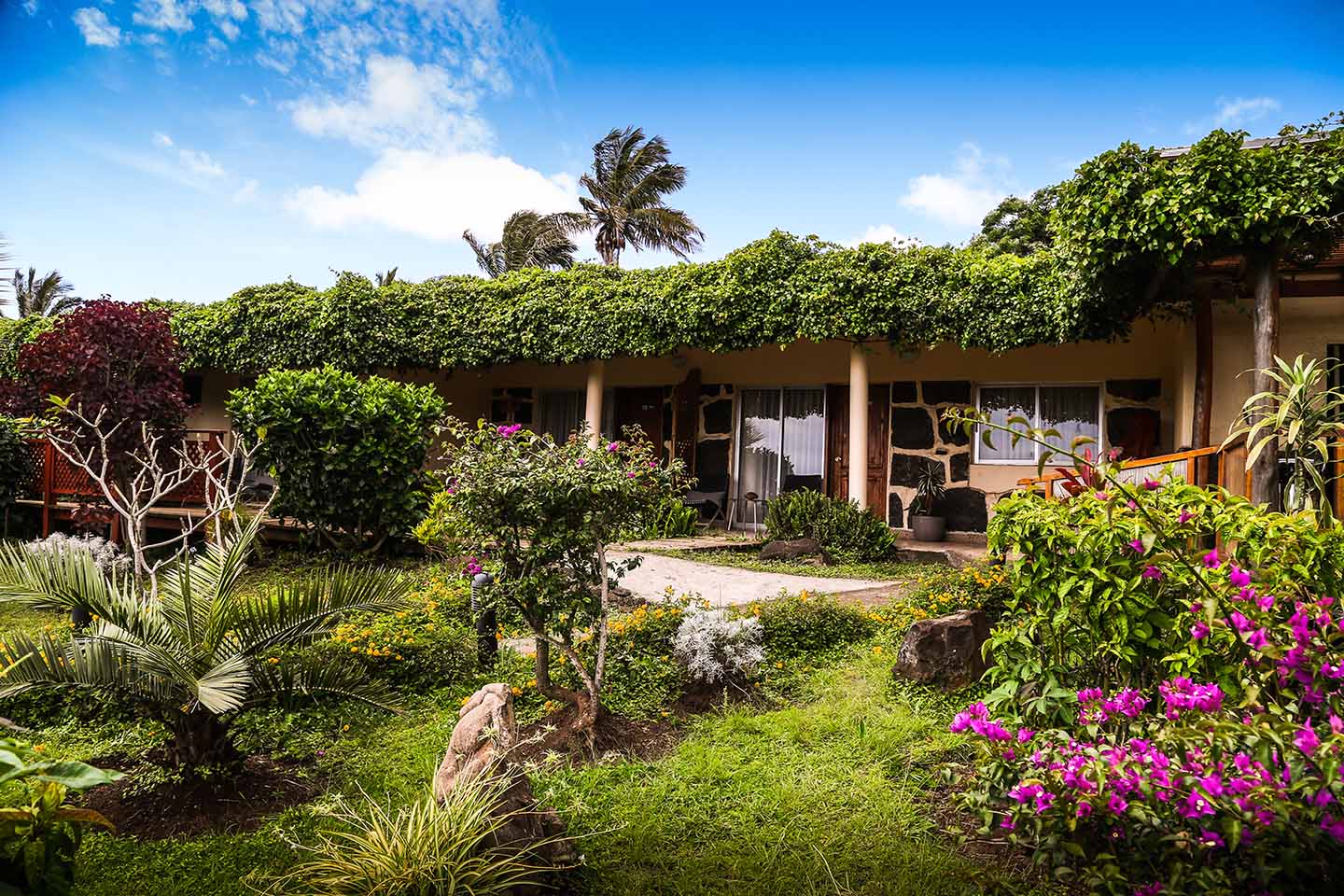 Inspired by Rapa Nui tradition and seeking sustainability and harmony with a unique ecosystem, this Biosphere and TripAdvisor-certified ecolodge offers a stay in a setting like no other. It's surrounded by dormant volcanoes, awe-inspiring ancient monuments and the Pacific Ocean.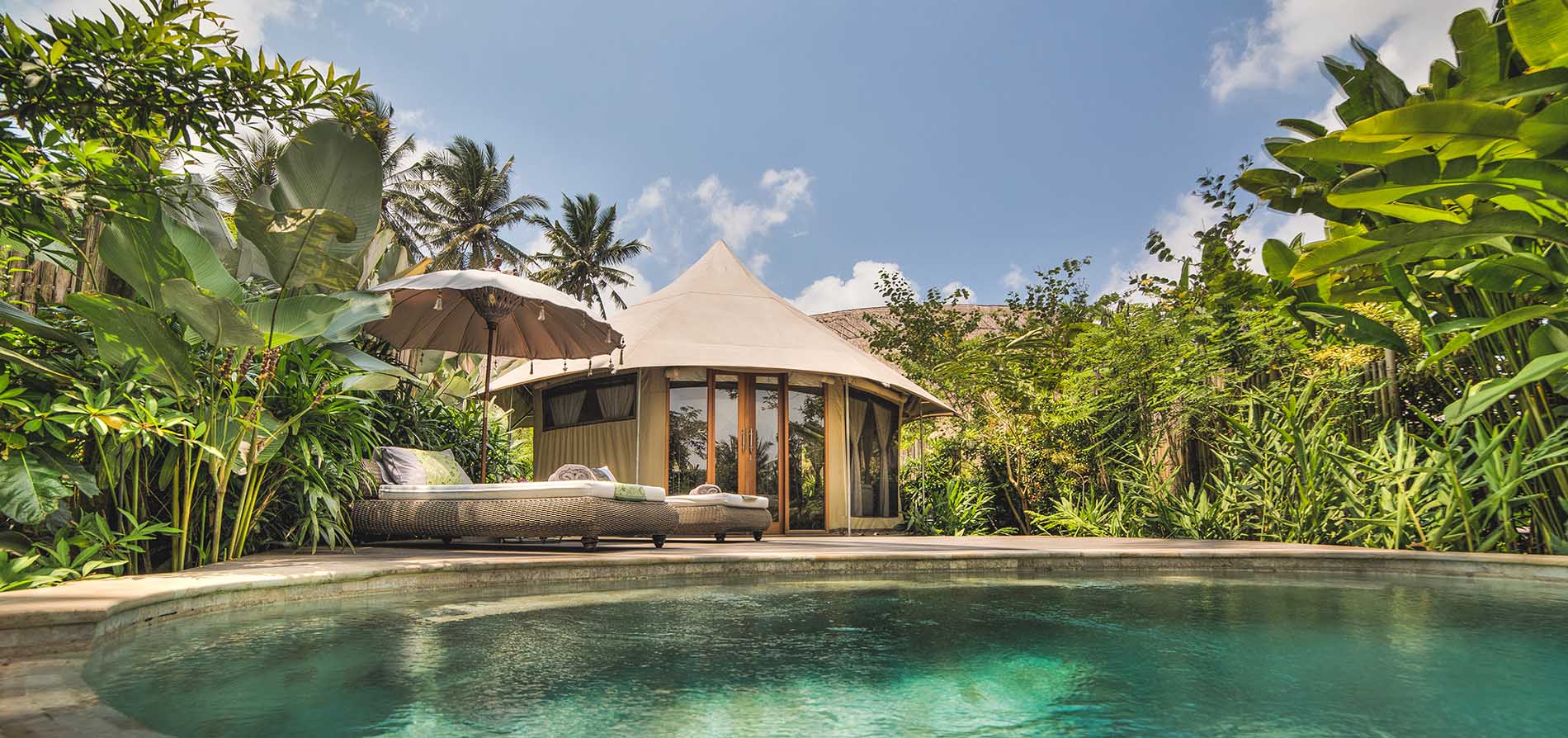 Escape the crowds and immerse yourself in the hidden Bali. Nestled in luscious rice fields a stone's throw from Ubud, Sandat only employs Balinese staff and offers a luxury experience at one with nature based on a "zero impact" structure.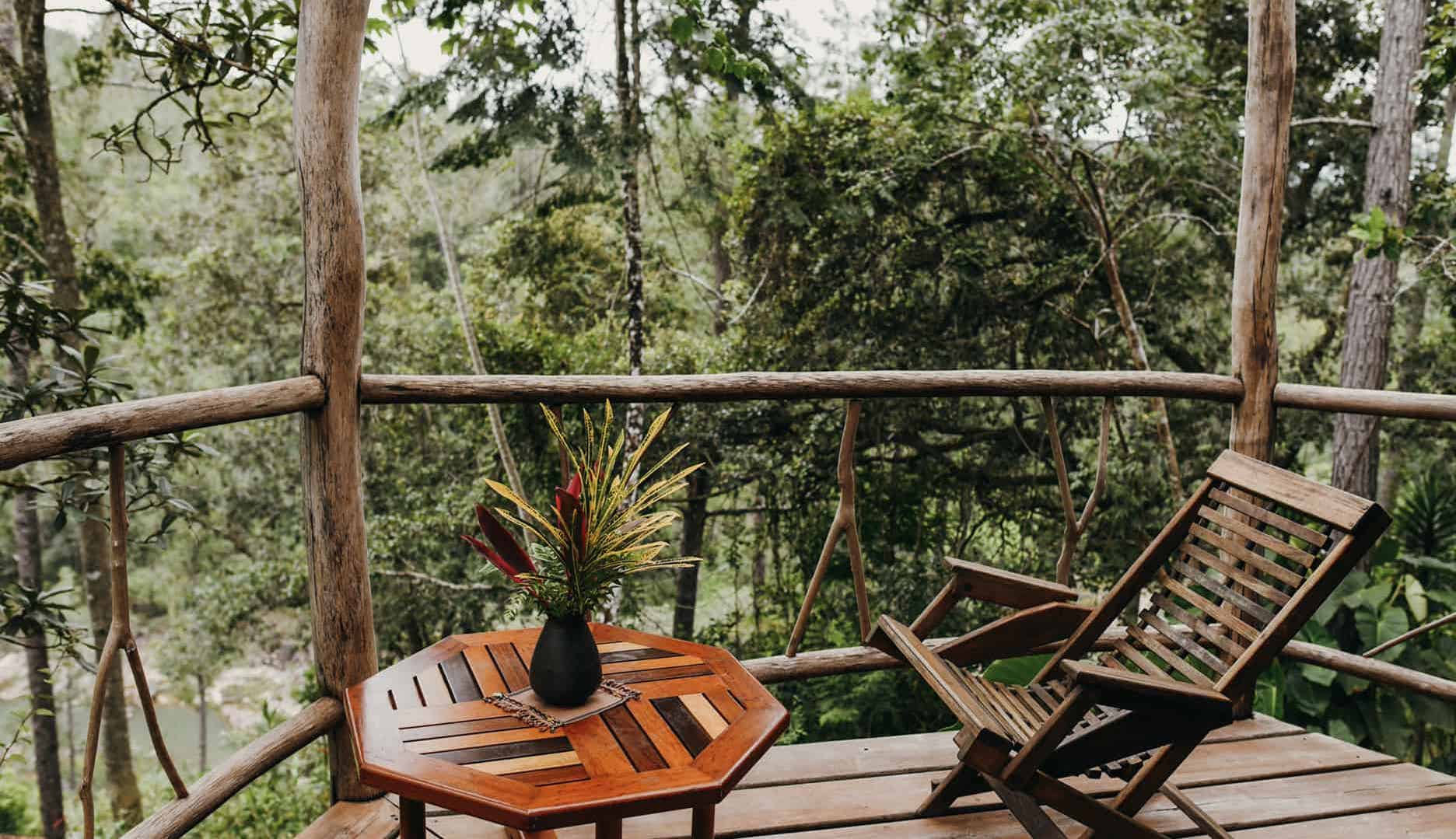 Gaia Riverlodge (Mountain Pine Ridge Forest Reserve, Belize)
Perched atop the magnificent and remote Five Sisters Waterfalls, this hydropowered Green Globe-certified hotel offers an electric tram ride to the river, while most of the fruit and vegetables on offer are farmed onsite by locals in its Mayan organic garden.

Nestled between mountains and sea, choose from 36 lodges around a 28-acre reserve, including eco-suites and safari tents. With some of southern Portugal's best beaches a 15-minute walk away, Alcerim supports local families by producing honey, wine, olive oil soap and more.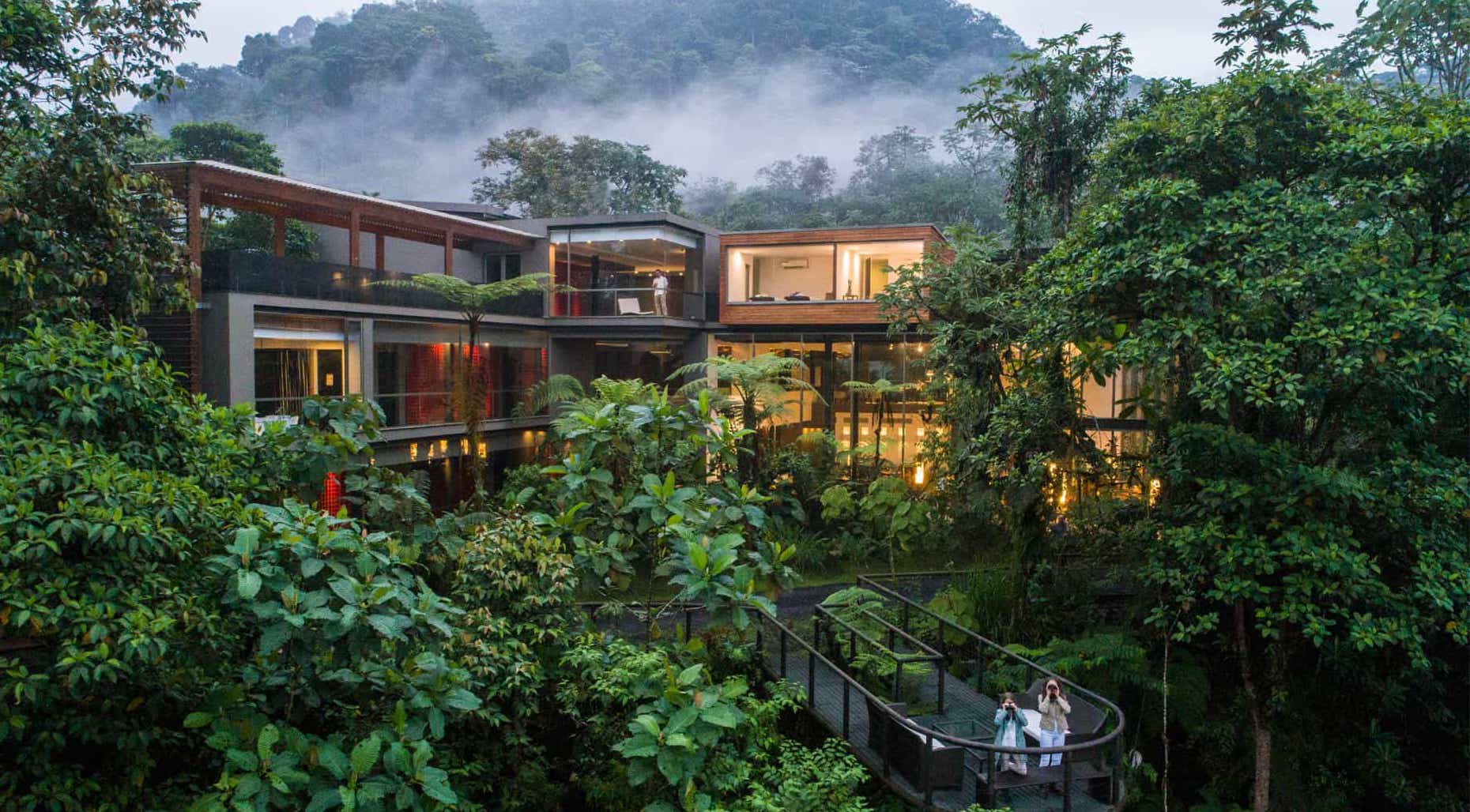 Five-star, glass-walled Mashpi Lodge is an integral part of a private nature reserve dedicated to protecting, conserving and studying the stunning surrounding cloud forest, home to numerous species that exist nowhere else on earth.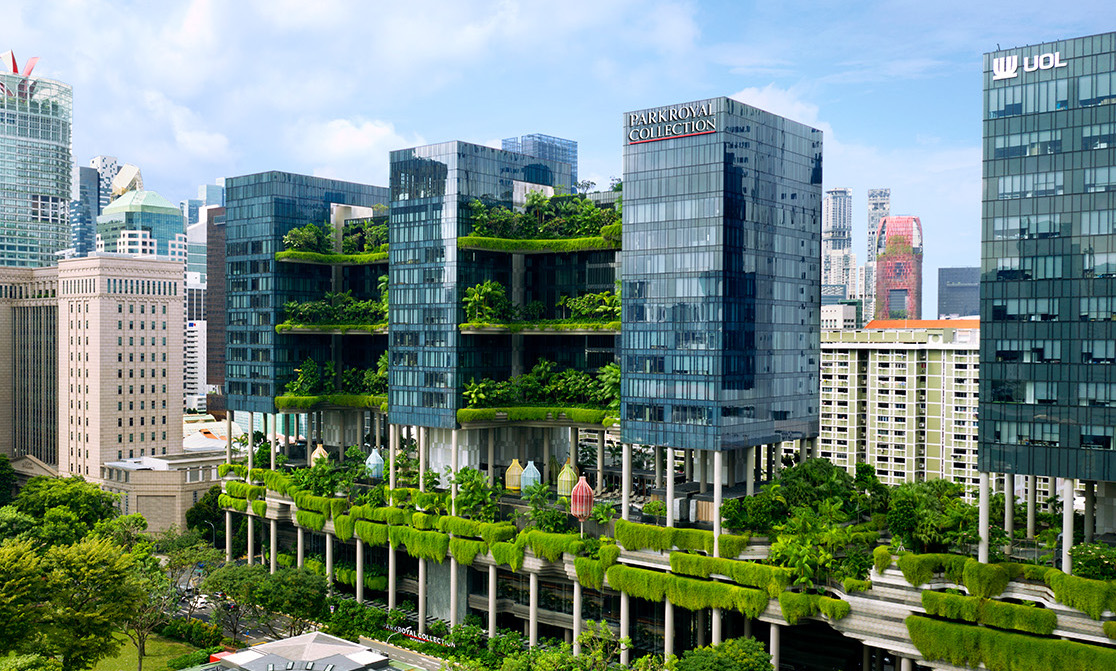 Known as 'the hotel in a garden', this groundbreaking building absorbs CO2 and pumps oxygen into the heart of urban Singapore. Delight in a unique, five-star experience while supporting sustainability.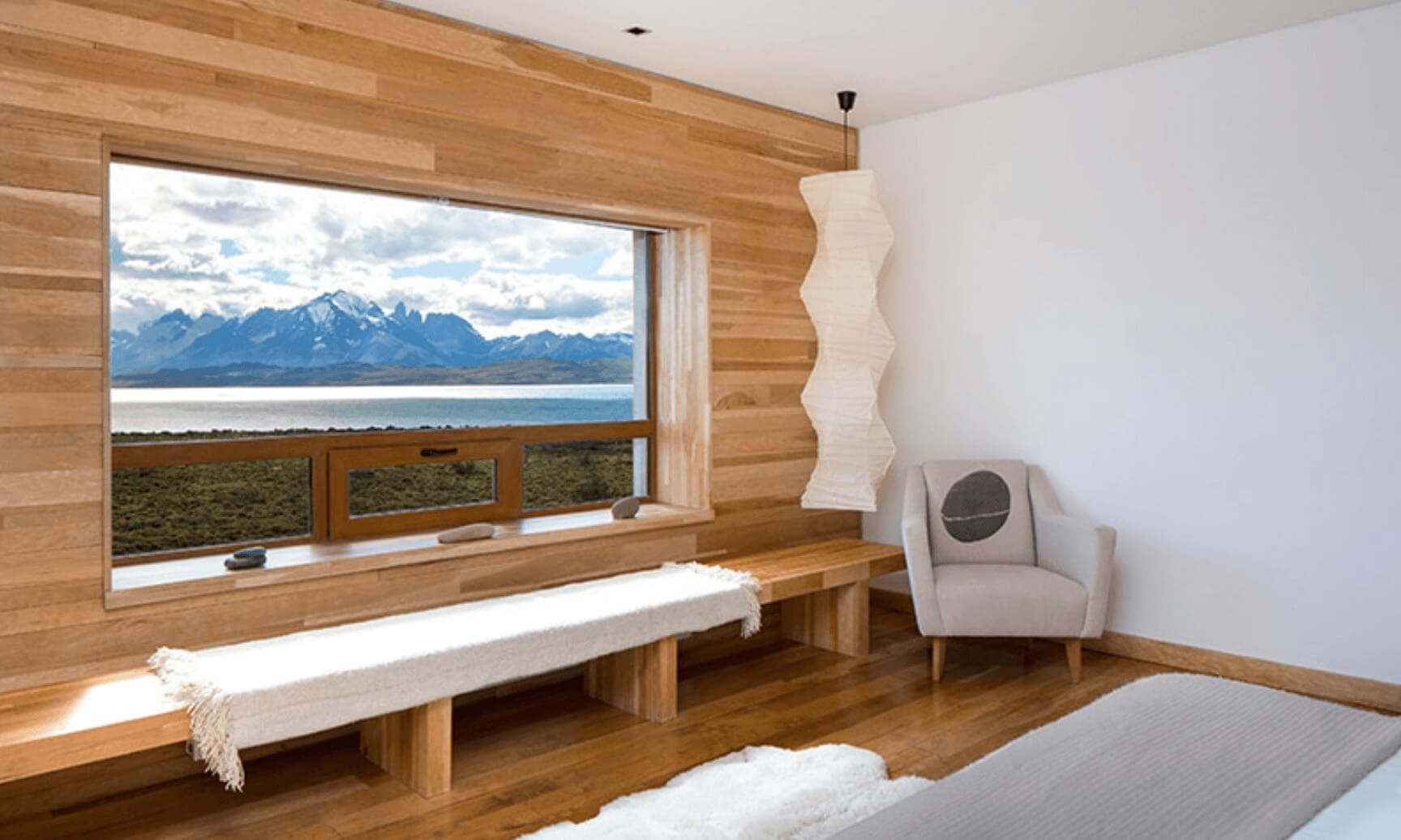 Tierra Patagonia (Torres del Paine National Park, Chile)
Combining cutting-edge architecture with wondrous Patagonian landscapes, trailblazing Tierra Patagonia is internationally renowned for its conservation efforts, including renewable energy projects, farm to table dining and reforestation.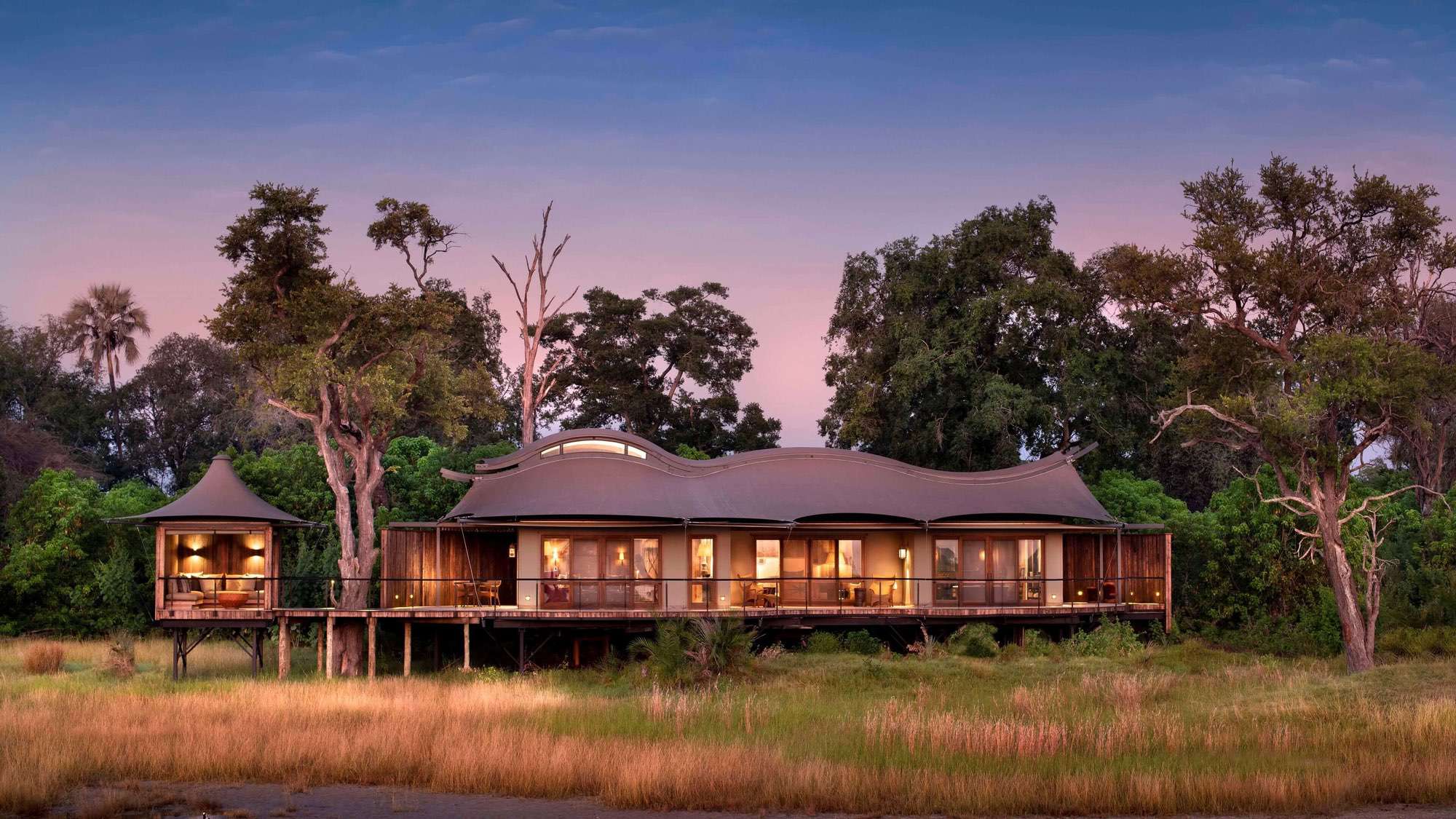 Overlooking the floodplains of Okavango Delta, a World Heritage Site, expect tigers, lions, giraffes and aquatic birds at this sustainable, solar-powered and plastic-free, proudly African lodge.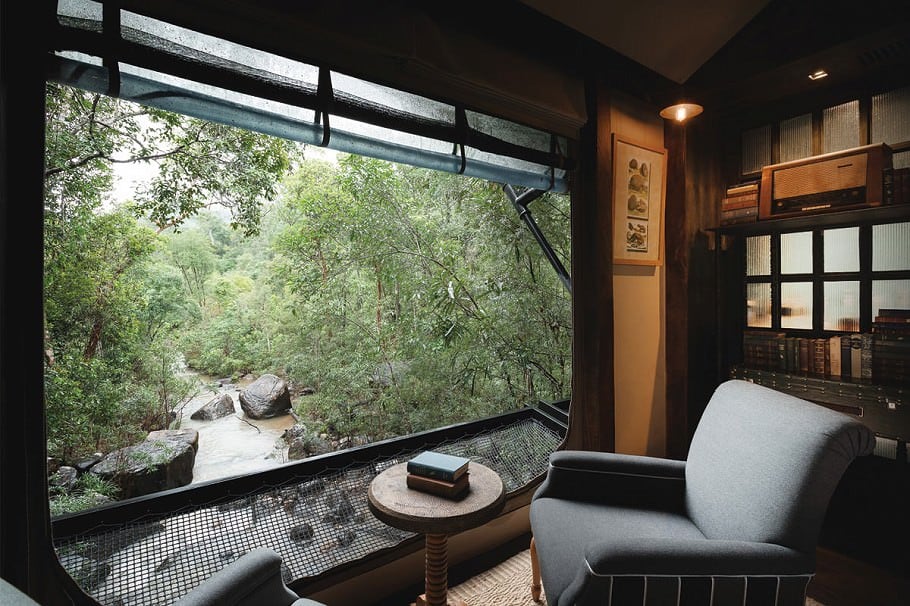 A radical fusion of luxury and conservation, offering breathtaking views along the riverbank, your stay makes a real difference, with the property working hand-in-hand with the Wildlife Alliance to protect 54 endangered local species.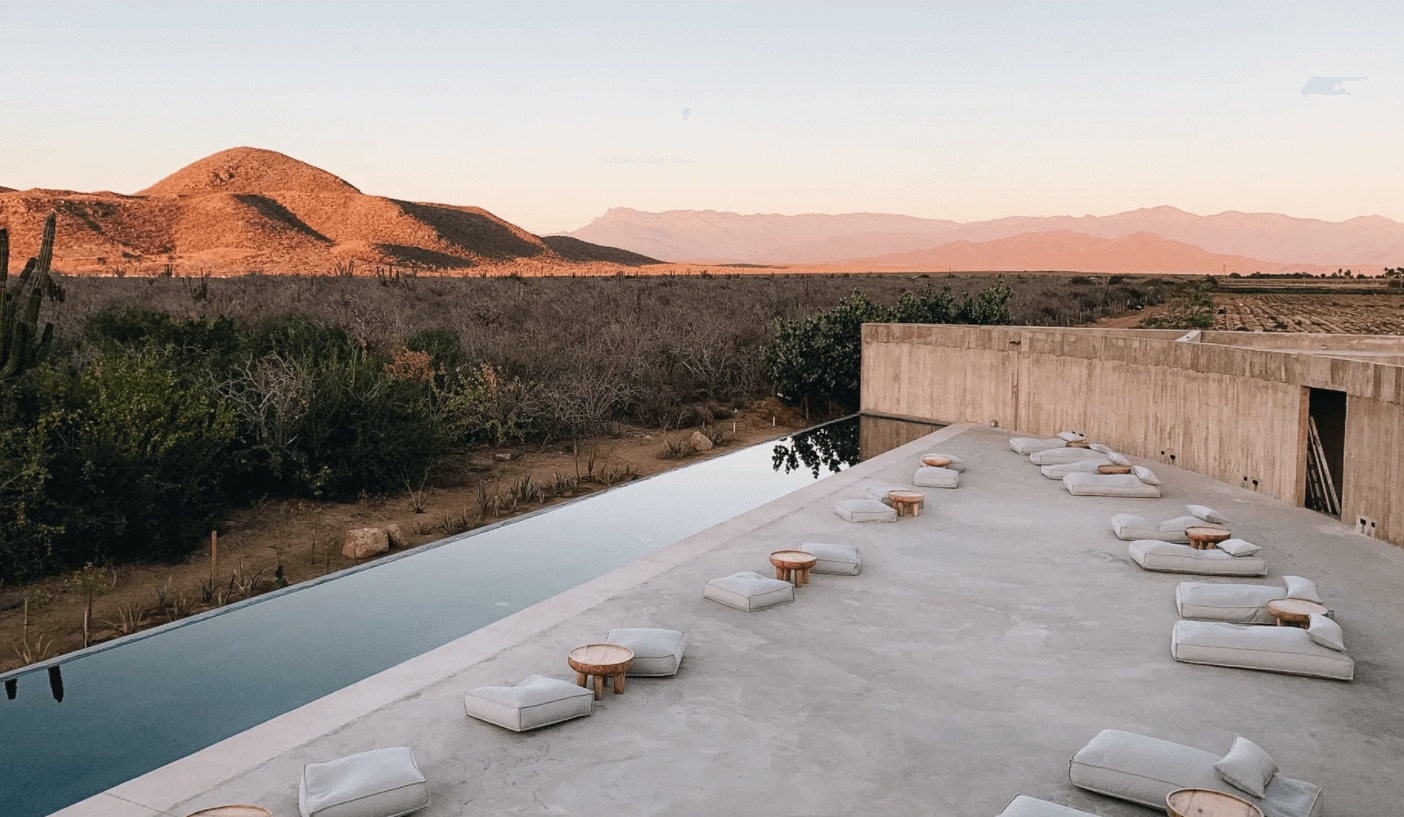 Built around an oasis in the middle of the Baja California desert, the focal point of this holistic landscape project is a 100,000 square foot botanical garden, which has helped the area earn its acclaimed designation as a Bioshpere Reserve.

With 15 bayans (treehouses) nested amongst the canopy of the world's oldest rainforest, this solar-powered, carbon-neutral project protects, restores and supports the surrounding ecosystem. Expect no TV or Wifi, and instead enjoy access to a private waterfall.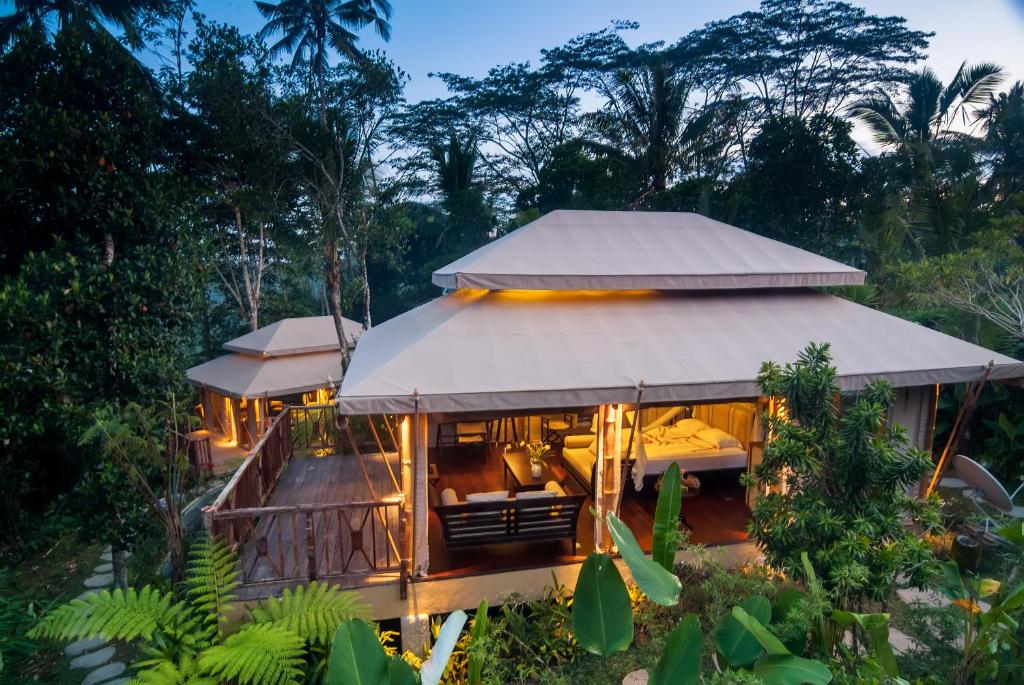 Sitting in forest-covered highlands, Sebatu is a sanctuary for mind, body and soul, with eco-credentials certified by Green Globe and Earth Check. Swim in a chemical-free natural pool with 300 fish, enjoy Balinese cooking classes or attend a traditional melukat ceremony.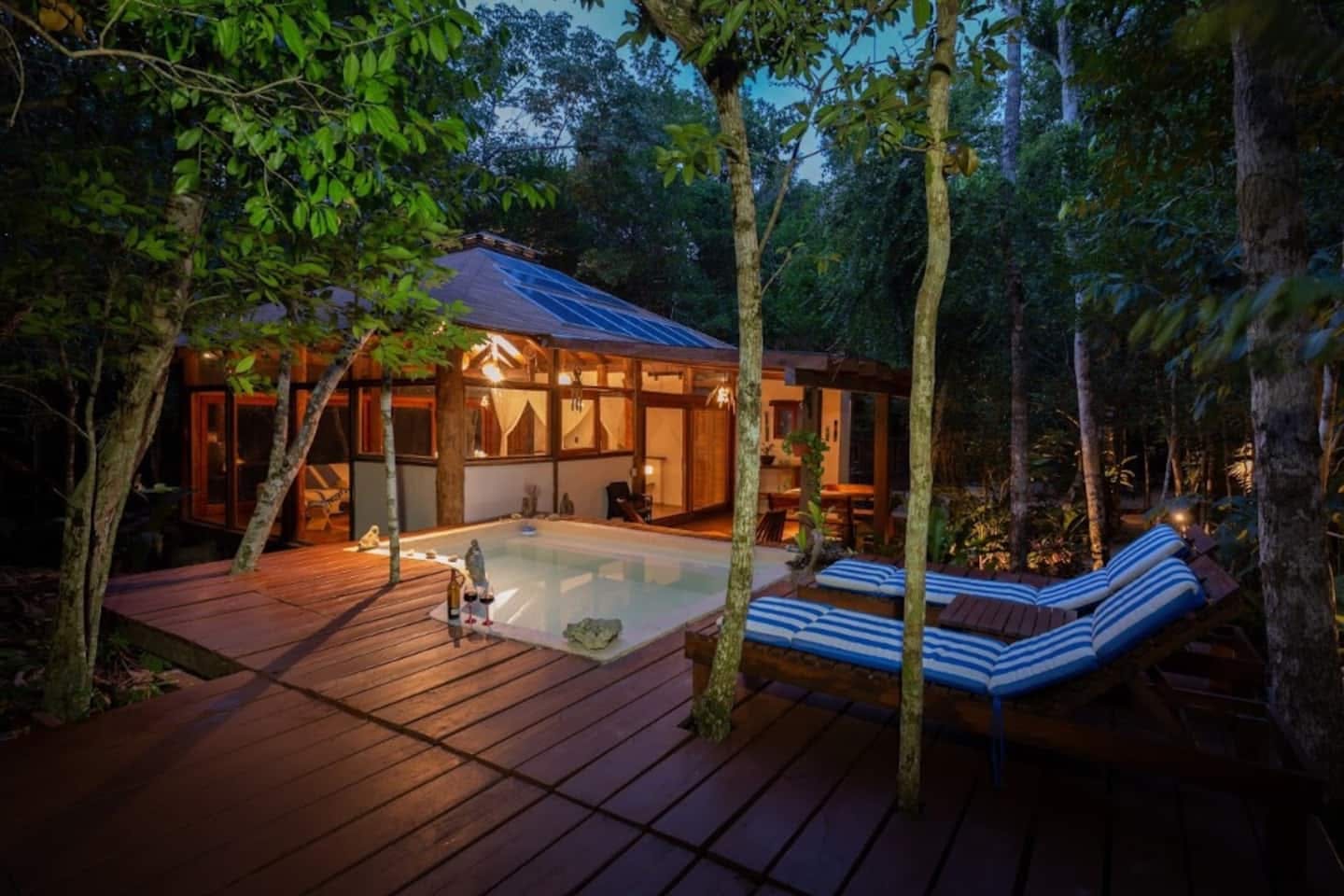 Experience Tulum's magic and mystique at Pepem Eco-Luxury, a self-sustained solar and wind-powered eco village comprising six comfy cabanas sheltered in lush tropical jungle. Ancient Mayan ceremonies, the Tulum ruins and sound healings are some of the attractions on offer.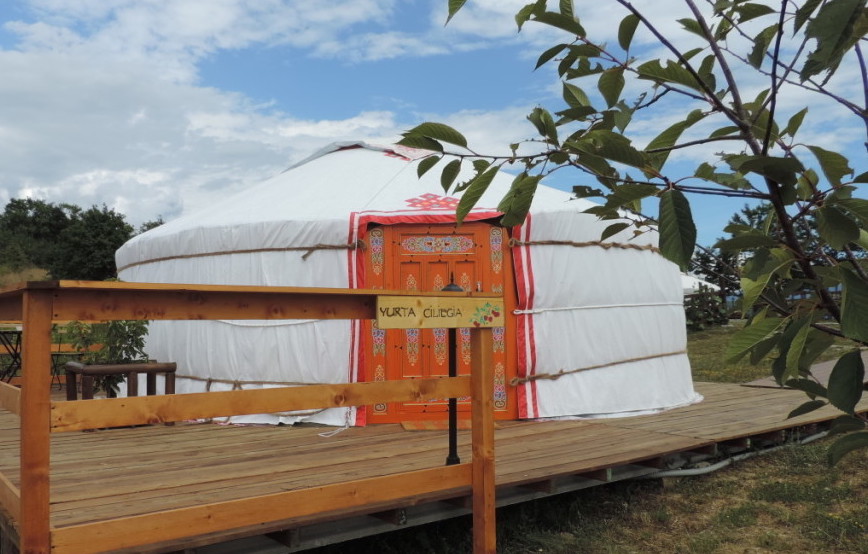 Ca'Cigolara (Parma Province, Italy)
A little corner of Mongolia in Italy's Appennino mountains, stay in one of nine beguiling yurts dotted around a six hectare certified biological farm, providing sustainable zero-kilometre food and products. What can't be farmed on-site is brought from neighbouring farmers.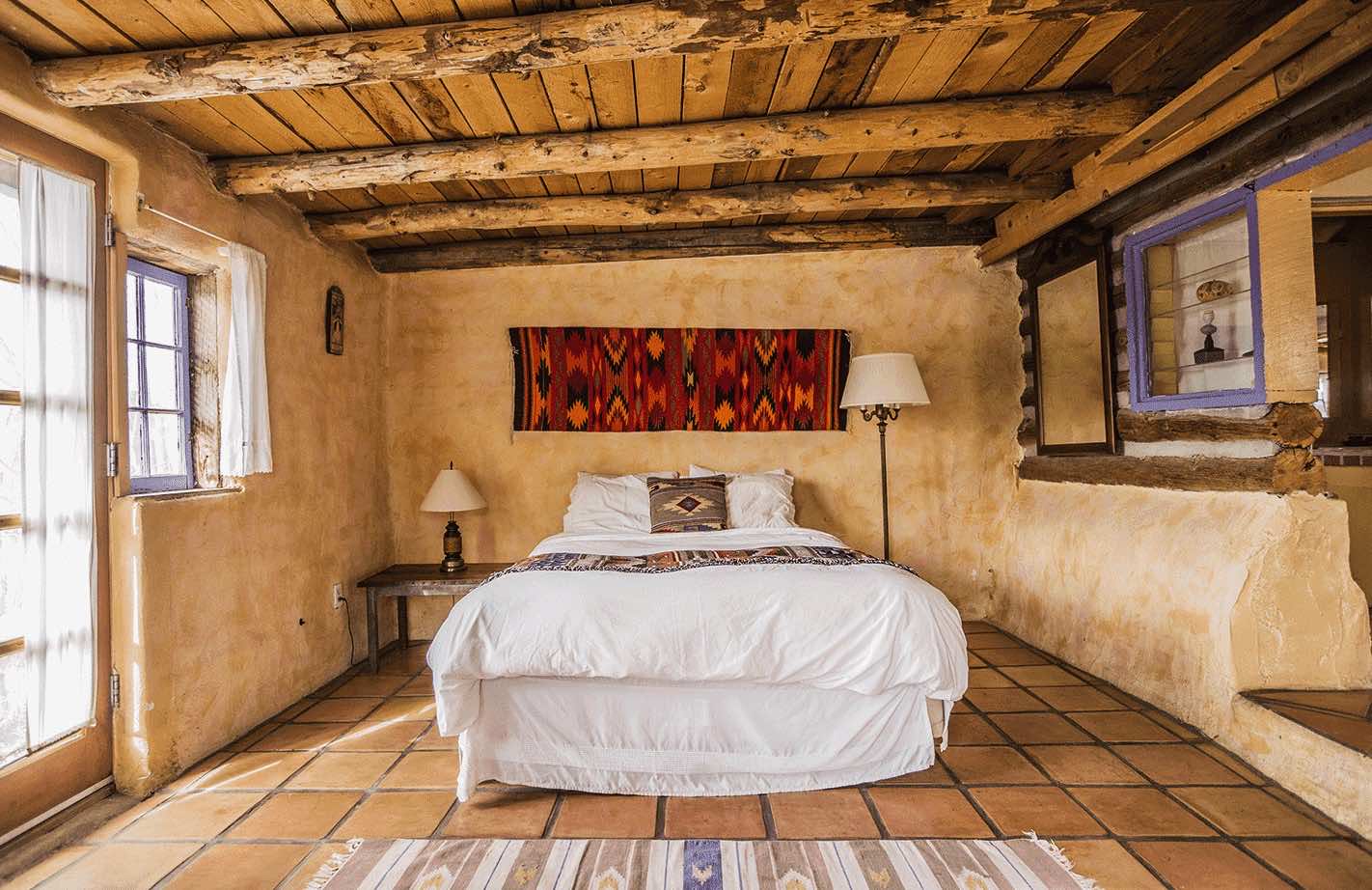 Amidst the immense beauty of Carson National Forest, Aldous Huxley, DH Lawrence and Georgia O'Keefe are among the literati rumoured to have stayed at this century-old lodge of charming cabins, which today operates on a zero-kilometre basis in harmony with its natural surroundings.