---
---
To mark SiteMinder's 15th birthday, we're celebrating travel, and the role it's played in the lives of our people around the world.
We asked them to reflect on what it is that leads them to adventure, and to share some of their favourite travel memories
One reason we travel is to explore, to experience wild, far off lands and make new discoveries.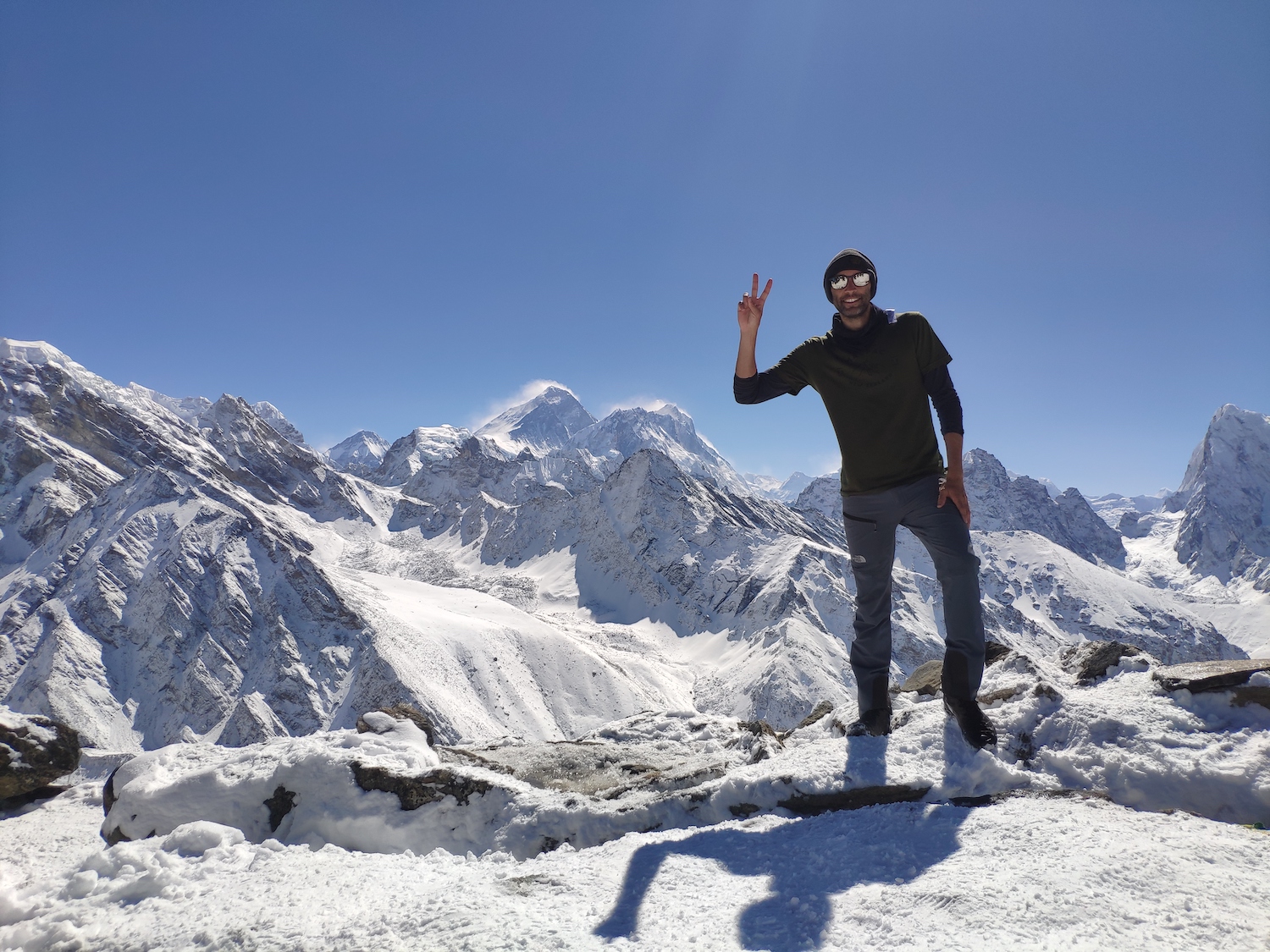 Ryan Jeffcoat, Product – "Me struggling to breathe at 5,357m above sea level, atop Gokyo Ri in Sagarmāthā National Park, Nepal. Backdropped by Mount Everest in the distance, which I had just visited in the days prior. Lasting memories: a whole new level of what cold means, how remote some places are and what could happen should I take a wrong turn."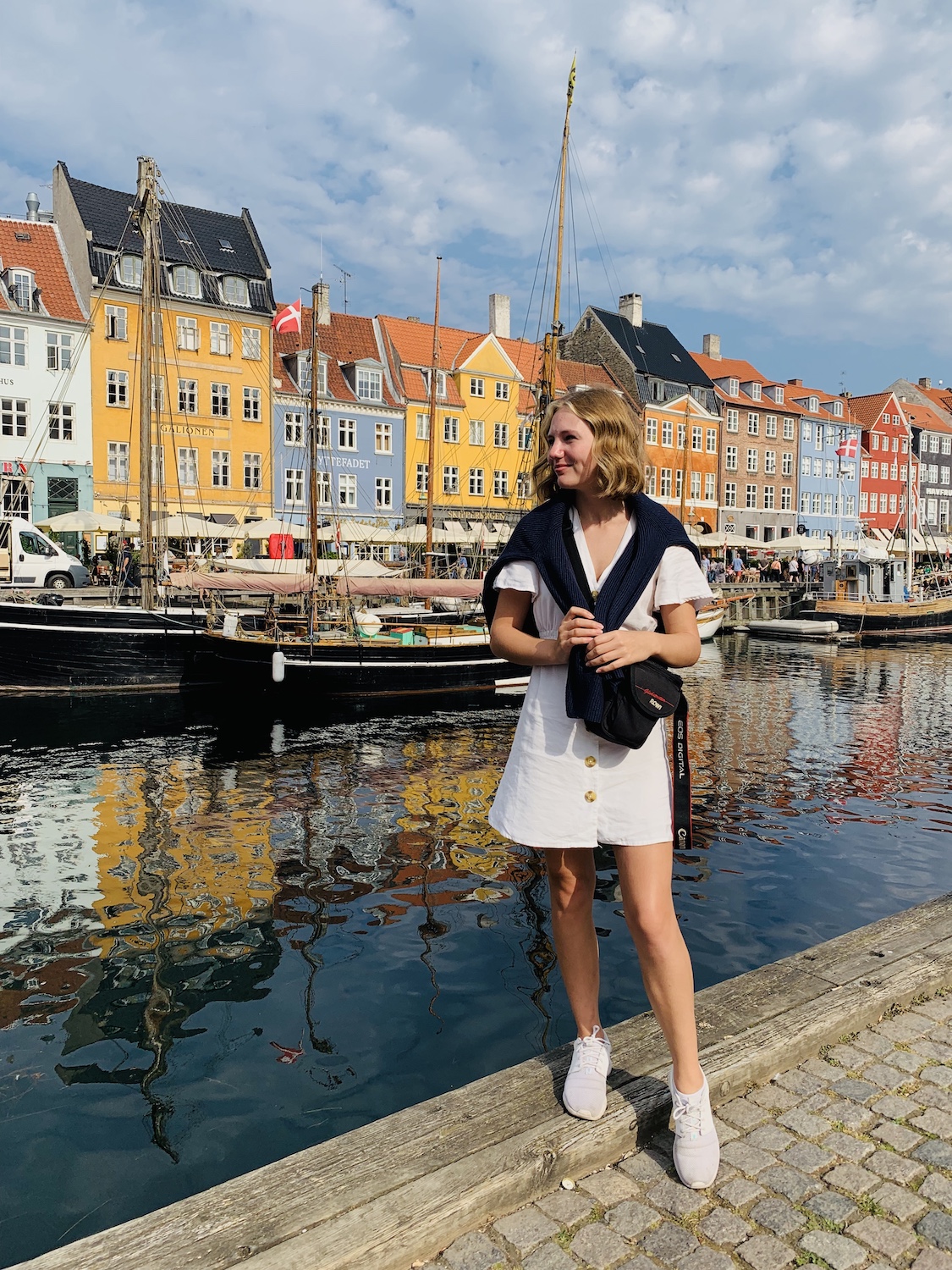 Madeliene Gräbig, Sales – "That's me finally traveling again! I'm by one of the landmarks of Copenhagen, in the new harbour.  It had been over two years since my friends and I went on a trip together. We intended to do it many times, but country policies have changed so often that we didn't stand a chance. So for my birthday they surprised me with a short trip to Copenhagen (Denmark). Coincidentally, all corona measures were cancelled on this day and the feeling of freedom was there again."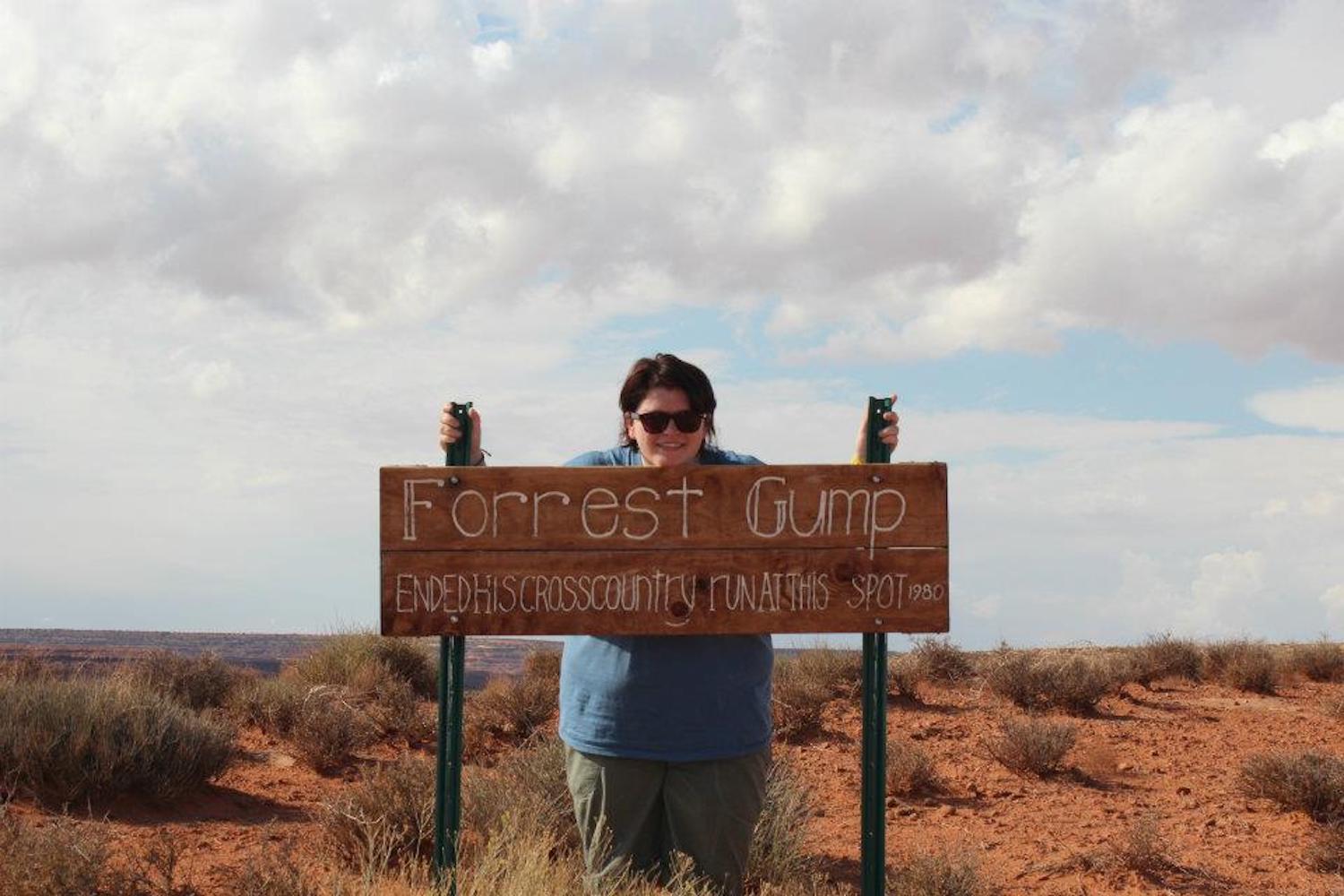 Karen Aspell, Product –"Taken in 2011, this was one of my favourite stops as part of a 3-month road trip across America. We had just driven 8+ hours from Colorado, but when we got here, it really was something special. Is there anything more important than standing where Forrest Gump stopped running? This road trip was the first (and probably last!) time I have ever been so carefree. Fear of quitting a job and travelling the world were gone once I landed in New York, until landing in Sydney four months later with no money! It was the start of my life in Australia which SiteMinder has been nine years of."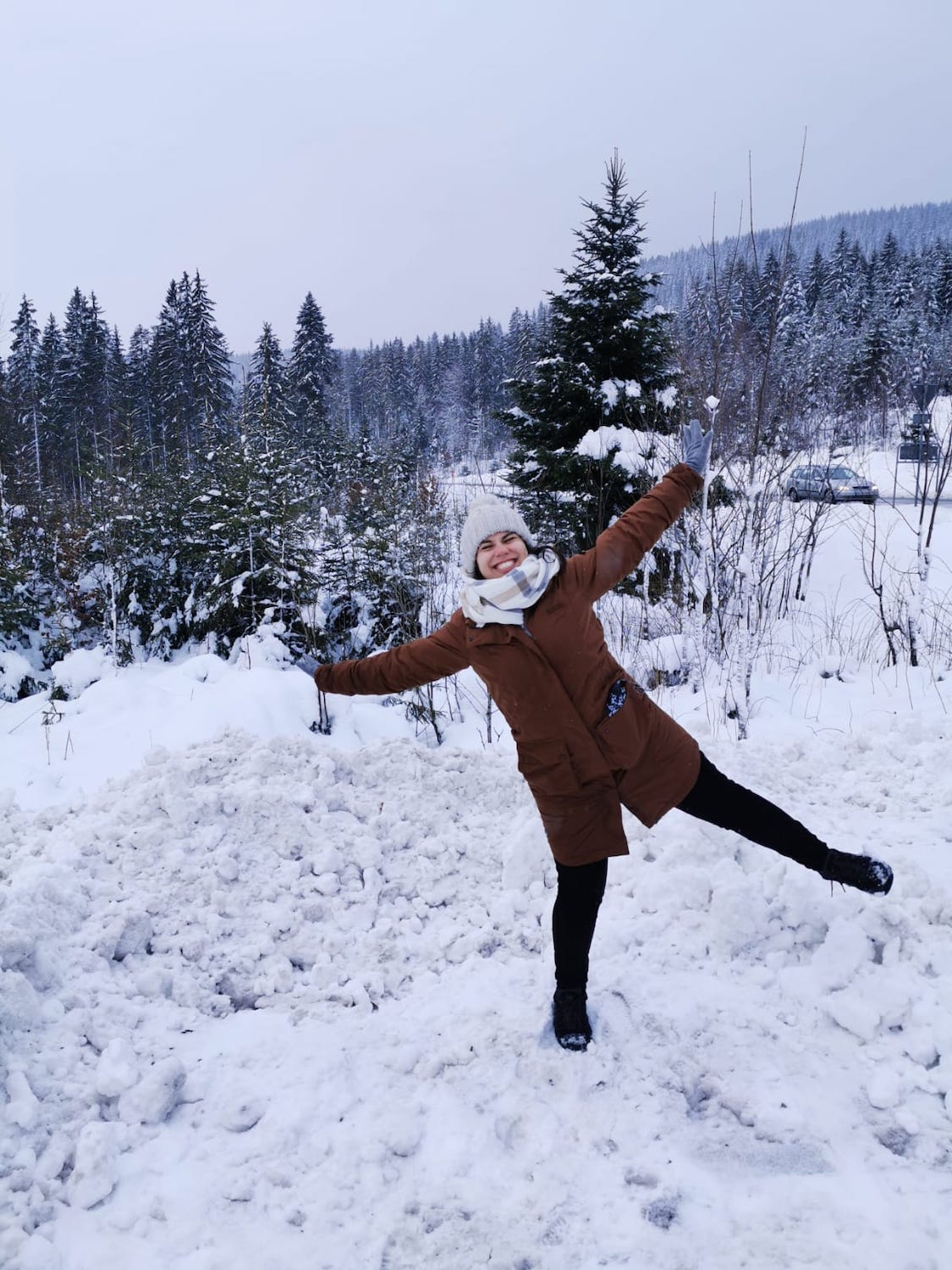 Julia Pereira, Customer Onboarding – "Black Forest, Germany, 2019. It was the first time I was seeing snow in my life. It started snowing a lot when we were still in the train, so we decided to get off at the next station to enjoy the moment and build a snowman."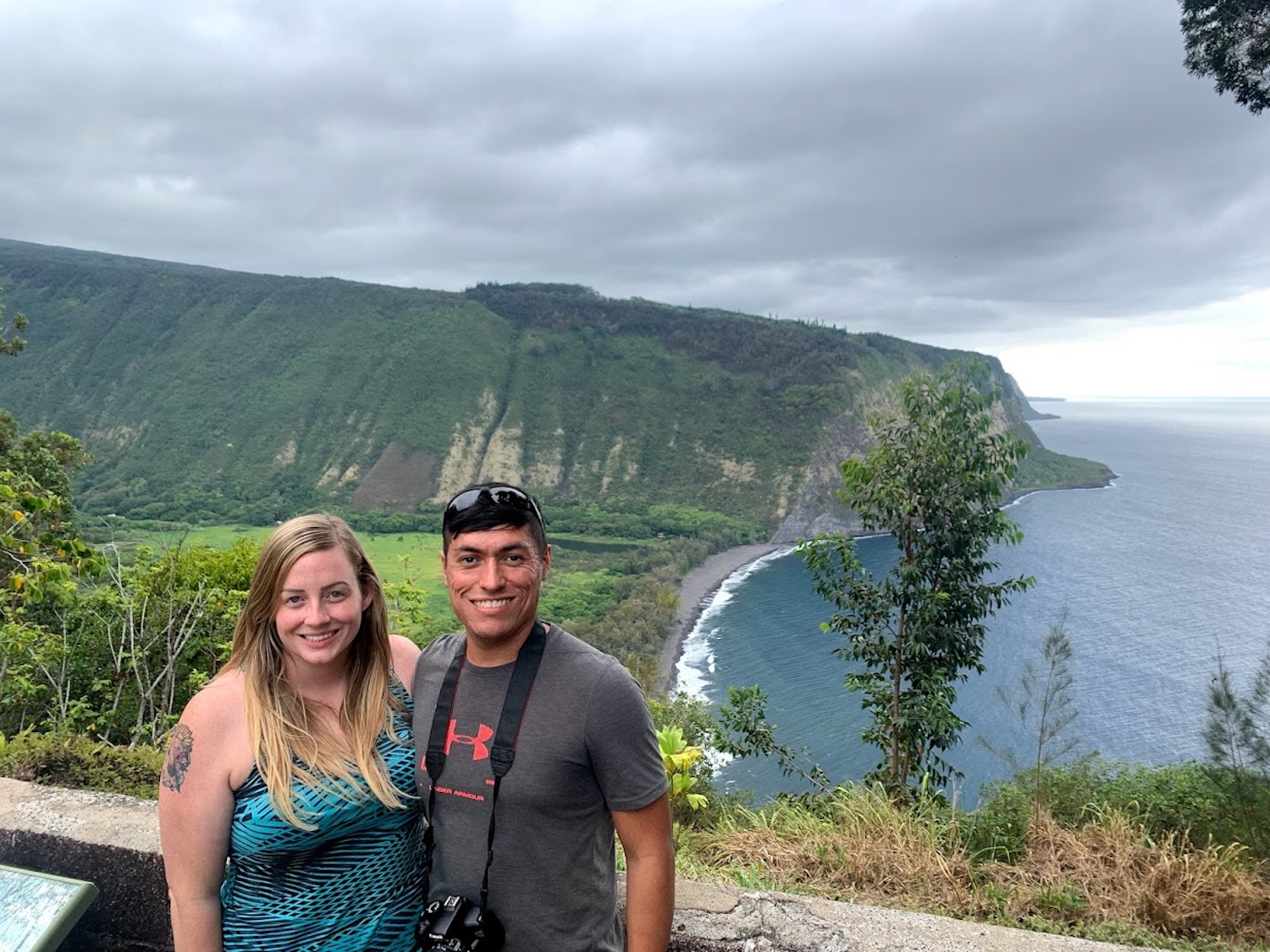 Alan Gloria, Partner Services – "This year I had the opportunity to travel to Hawaii with my lovely wife Rebecca to celebrate our honeymoon. This photo was taken at Waipi'o Valley Lookout on the Big Island. The trip was amazing. We stayed in Kona and loved getting to see all of the nature you can find. We then flew to Oahu to visit Honolulu and Waikiki Beach for two days to relax."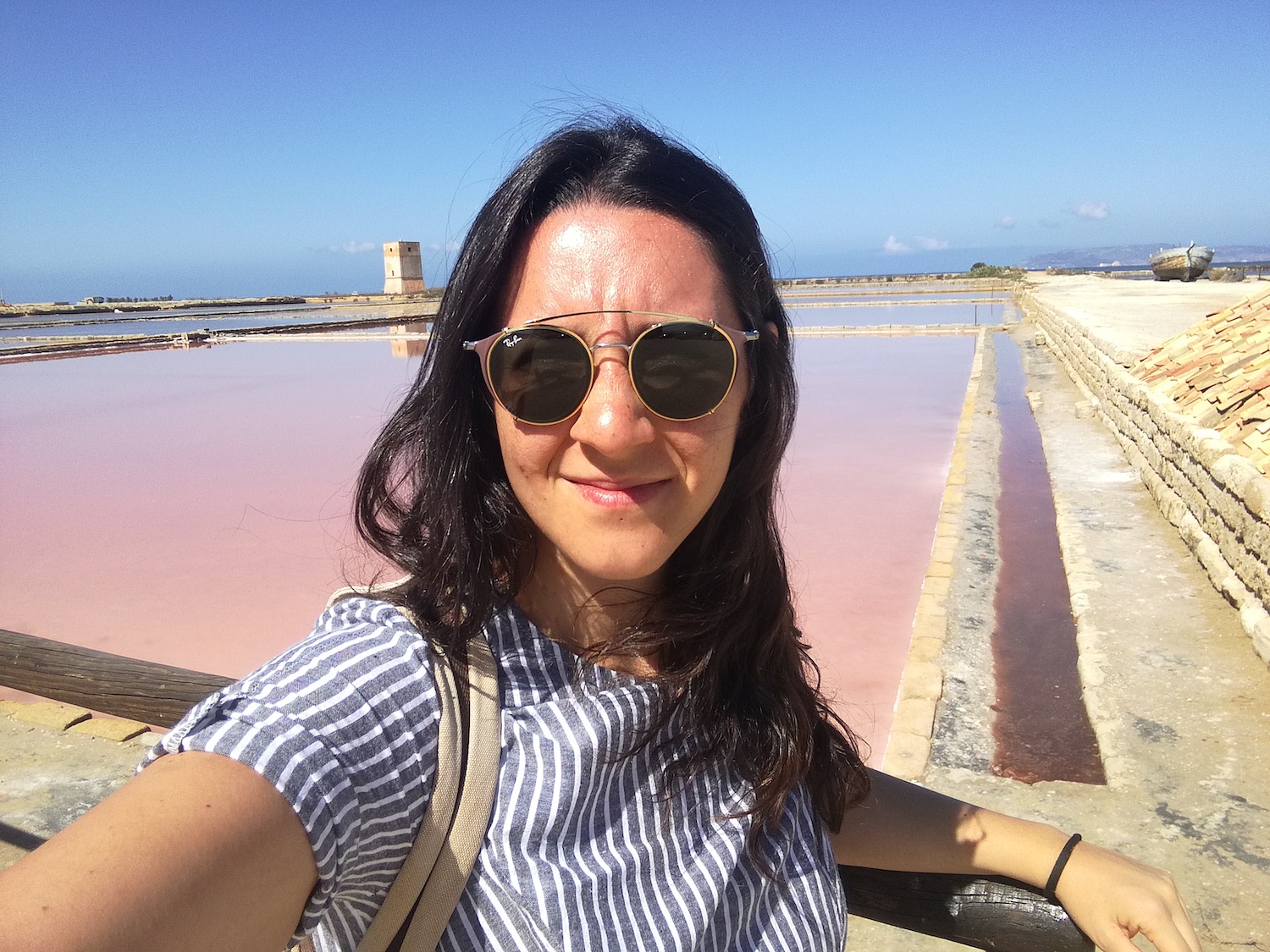 Federica Turriceni, Sales – "Saline di Nubia, Sicilia, Italy. I was walking between the Saline and the colours were so amazing that I absolutely had to take a picture. That was the last trip I did with my friends in Italy to celebrate our 30th birthdays. I met my best friends after a year cause I live in Australia and they live in Italy. Spending time with them brought me back to when I was younger."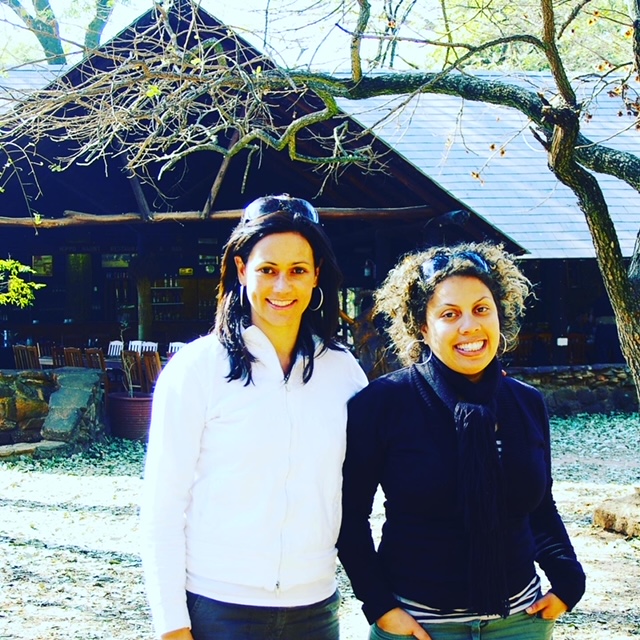 Collette Van Rooyen, Product – "This photo was taken on safari in South Africa with my best friend. We drove from Kruger National Park to Cape Town in the girl's trip of our dreams. Starting with a wedding in the national park and three days of daily safari-ing, we then spent a week making our way to the coast, making multiple stops along the way. It was such an incredible trip because I got to see my parent's homeland with fresh eyes by travelling to areas of South Africa I've never been to before, and with a friend who was making her first trip to South Africa. We had such a range of amazing adventures on this trip, from spa days in an Elephant Park, to cocktails in Durban to living large in Cape Town. Incredible, memorable and glorious trip. Can't wait to go again. PS: Just out of shot is roaming warthog who featured at the property both as guests and as dinner."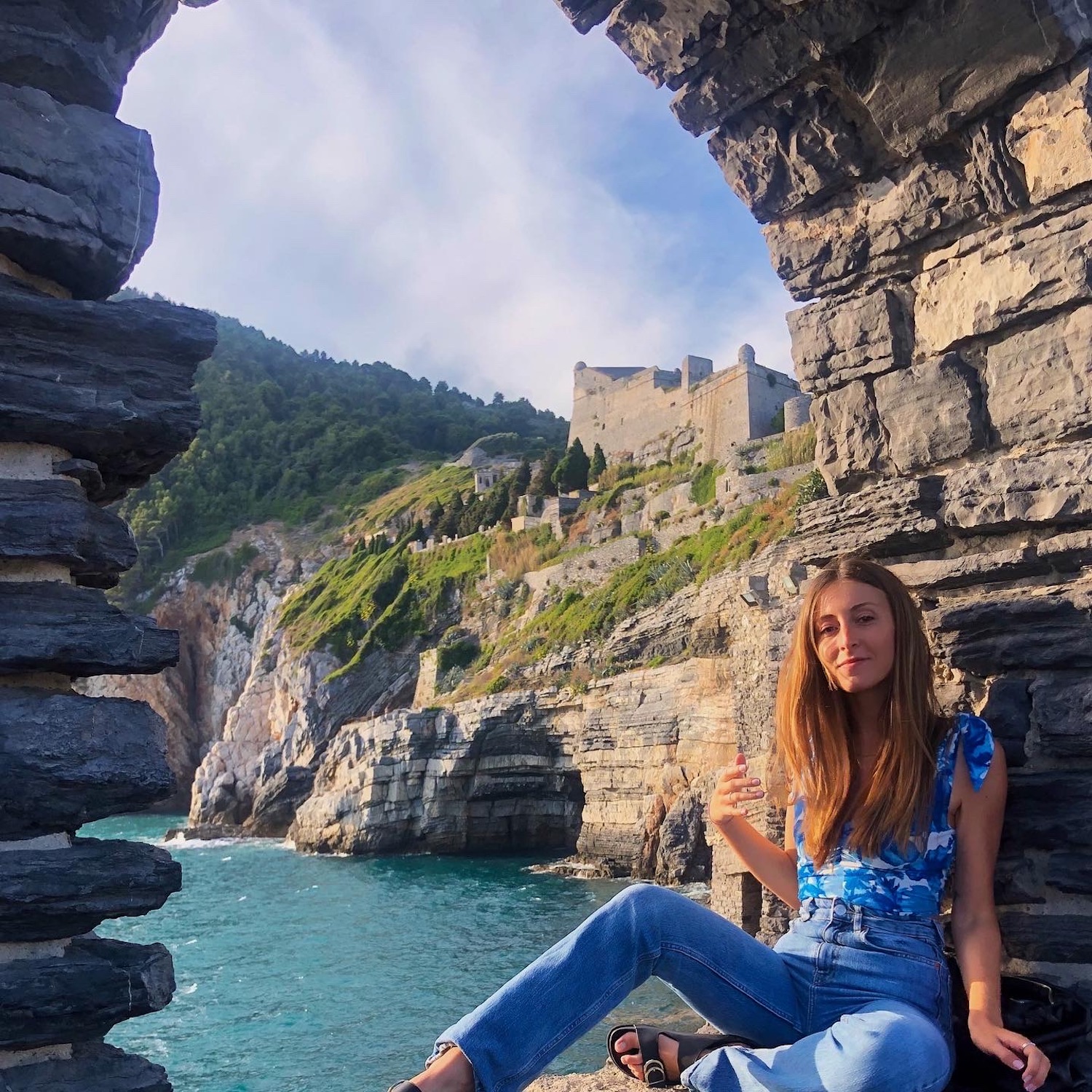 Angels Vidal, Customer Onboarding – "Porto Venere (Liguria), Italy. Enjoying the views from San Pietro Church which overlooks the gulf of the poets in the village of Porto Venere. This location inspired the recent Disney film, Luca."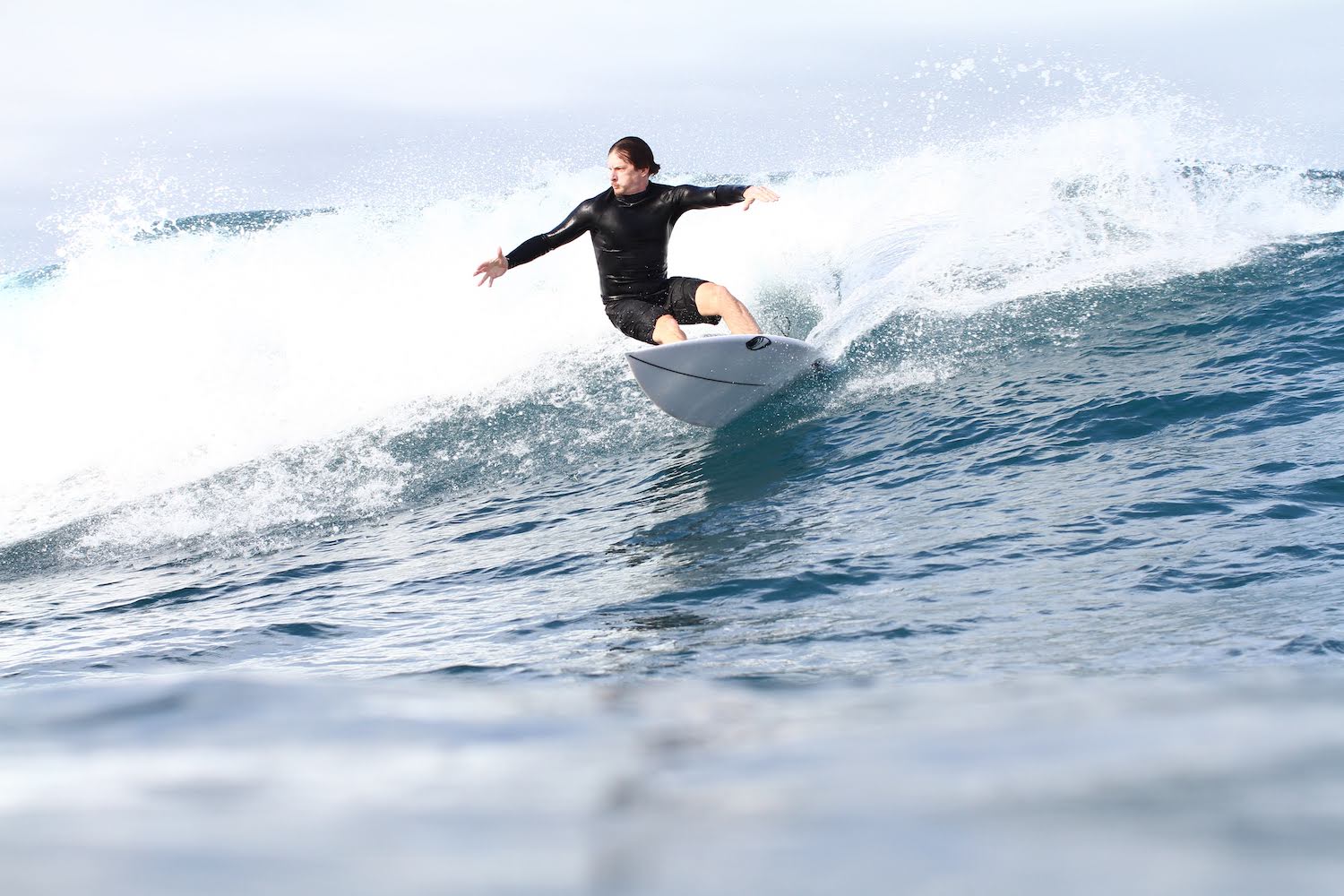 Ian Skea, Marketing – "12 hours off the mainland of Sumatra, Indonesia, at the outer Mentawai Islands for 12 days in 2019. Living on a boat is an experience. We had a good chef so the food was amazing, but the trip was often rough and I got some seasickness. The place was amazing to surf but highly dangerous. We needed special insurance that covers air transport to hospital if you got hammered onto the coral reefs. There was also an earthquake upon arrival, so we were on alert for tsunamis."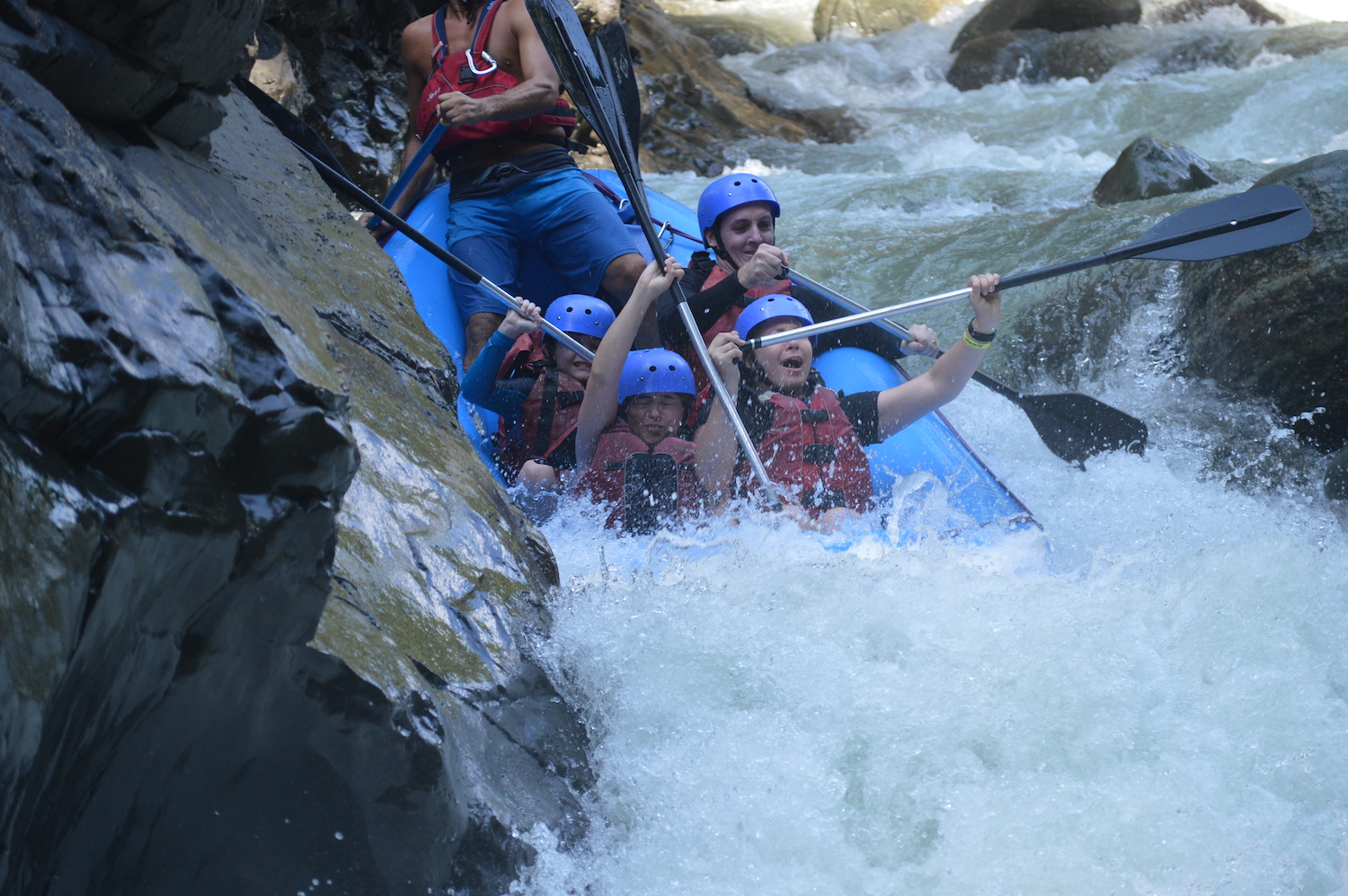 Mark Renshaw, Marketing – "Costa Rica, 2017. Great family trip, exploring different parts of Costa Rica. From zip-lining through the rain forest to searching for slow moving sloths at night, to surfing and white water rafting."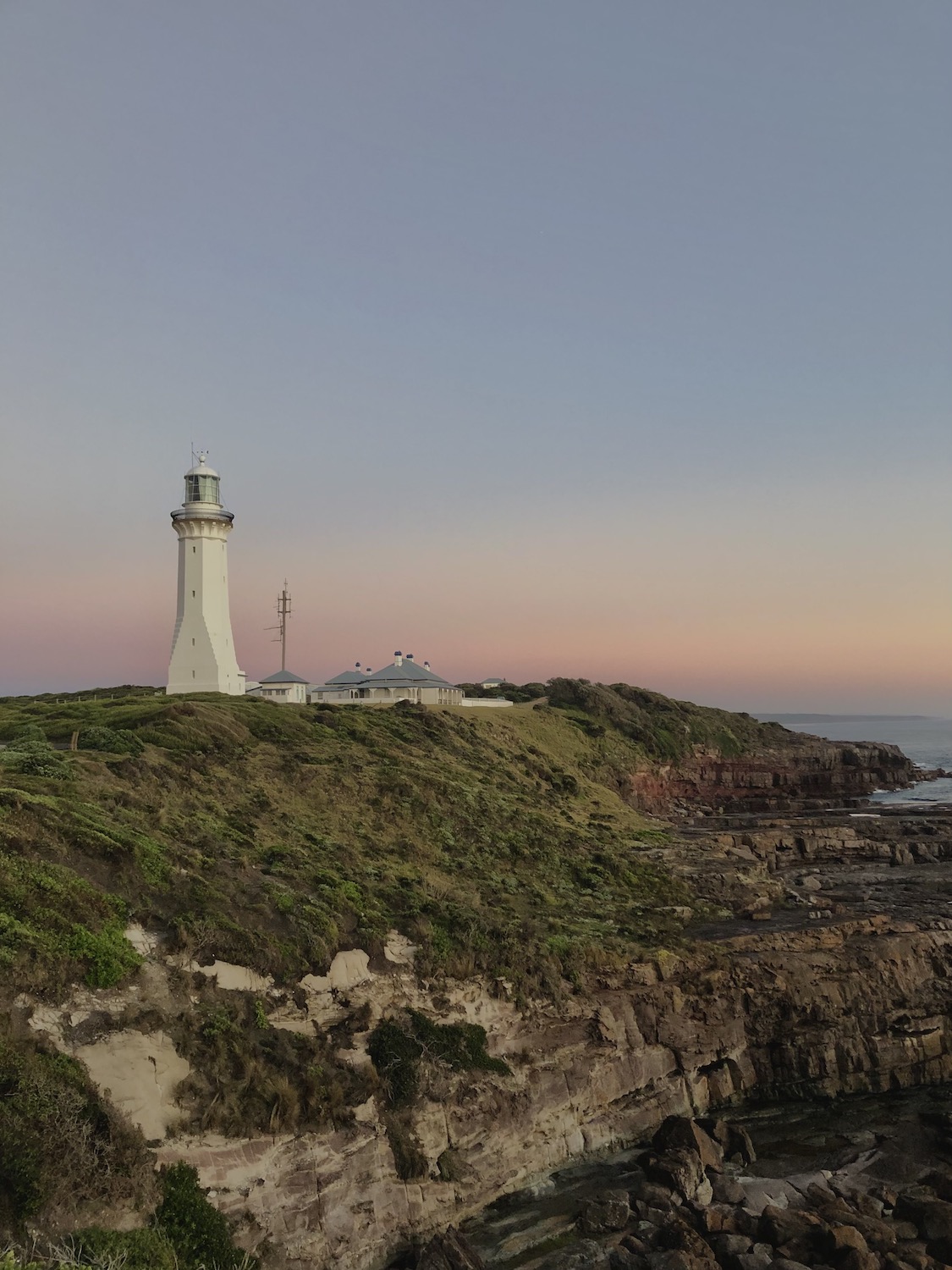 Andrea Trombone, Product – "Cape Green Lighthouse, almost as South as you can go in New South Wales, a pristine land that still has echoes of the native cultures that inhabited these hills and gulfs for thousand of years. We had the pleasure of staying for a night at the local lighthouse which also provides short-term accommodation. Hearing from the hotelier & lighthouse keeper stories about the nearby whaling stations, unique in the world for the fact that killer whales helped whalers find and hunt migrating humpbacks and blue whales, was fascinating. The coastal rock formations are also a miracle of geology, and getting to walk by the coast for kilometres with no one in sight but seals, seagulls, and petrels is an experience to be held dear in my memory."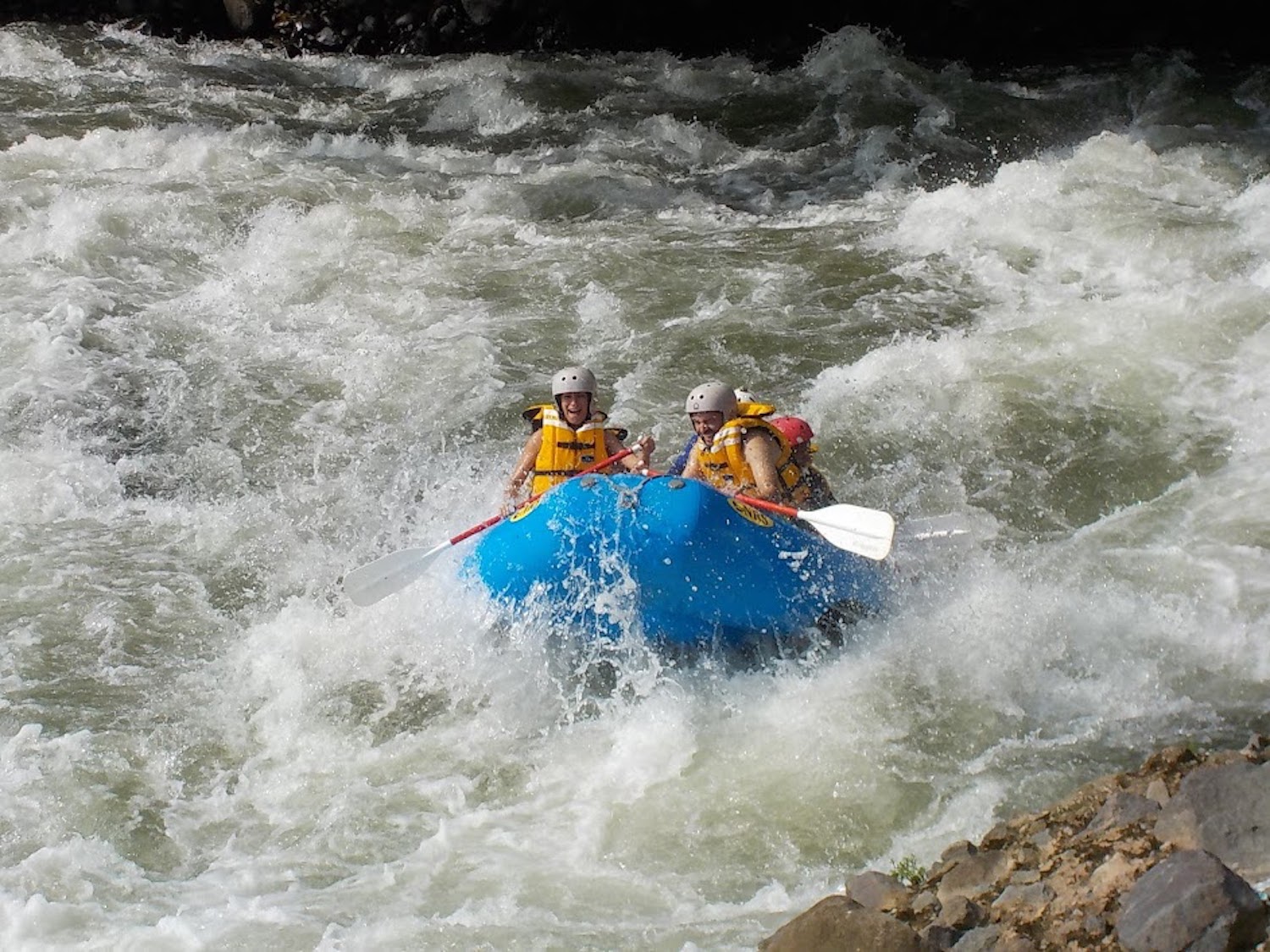 Alfredo Rodríguez, Sales – "We wanted to navigate the rapids of Jalcomulco, Veracruz, a great and exciting adventure that I really want to repeat. Our boat flipped several times, and it was actually dangerous, but really fun. I went to know the land of my wife and we took a road trip across the fog zone in Veracruz."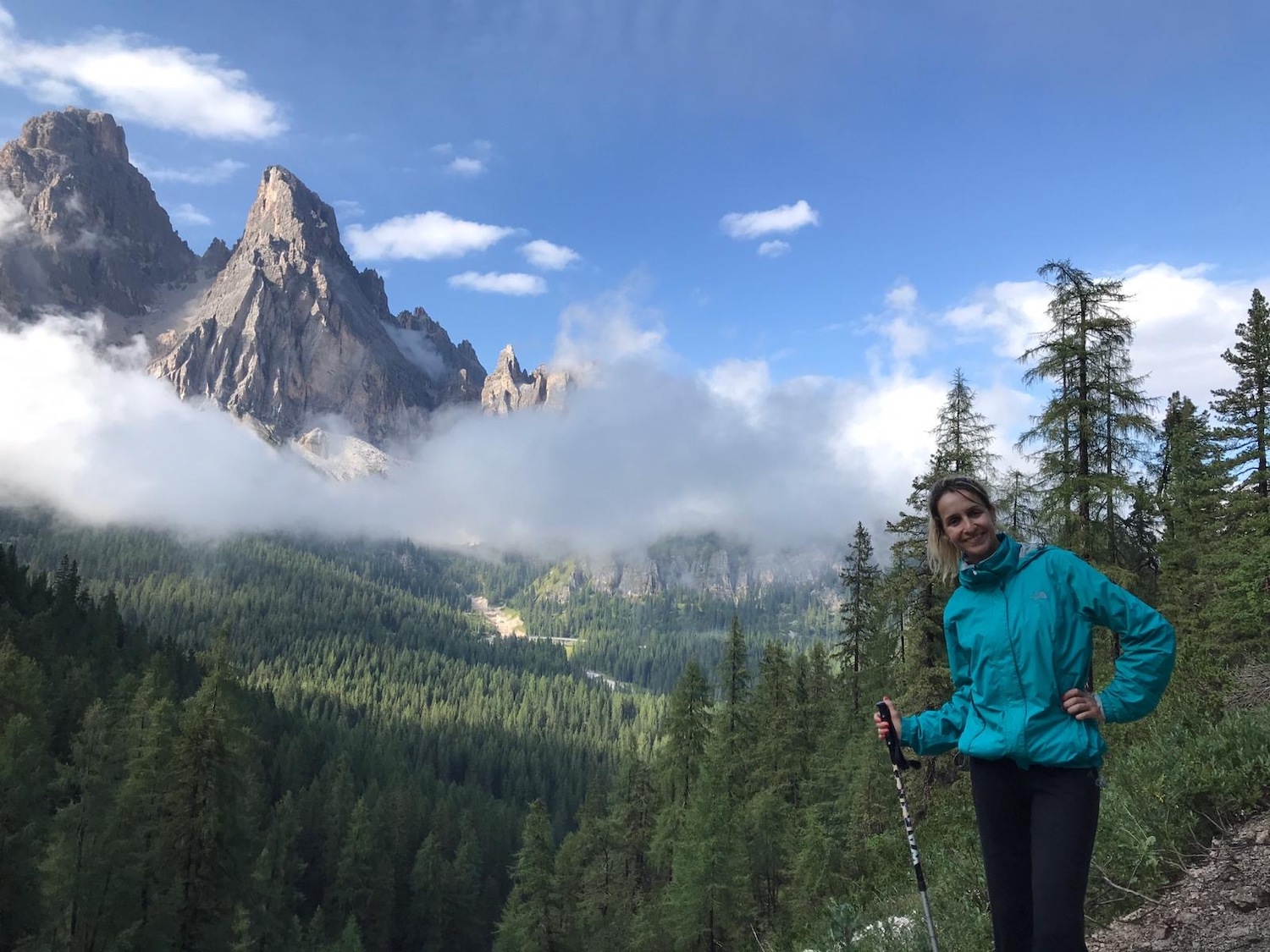 Sara Bonilla, Marketing – "This picture was taken in 2019. I went with my partner and his father (an avid and fearless mountain explorer) to Lake Sorapis in the Dolomites (Italy), a beautiful turquoise-coloured lake close to Cortina d'Ampezzo. The image is from when we were getting back. The hike took us around an hour and a half, and on our return, we were caught in the middle of a summer storm. In the picture, you can see me completely soaked, surrounded by the magnificent Dolomites, with the wet leaves of the trees reflecting the light of a shy sun and a group of clouds that seem to embrace the mountains and everything in between (including us!). What you don't see is that my body is shaking, my heart is smiling, and all I'm thinking is, "How can I capture all this in my mind?" "What will be the folder in my memory to store this happy place?". All while being very careful not to fall! It was the first time I hiked on the Dolomites and it was a re-energising trip, with amazing people in probably one of the most breathtaking locations in the world."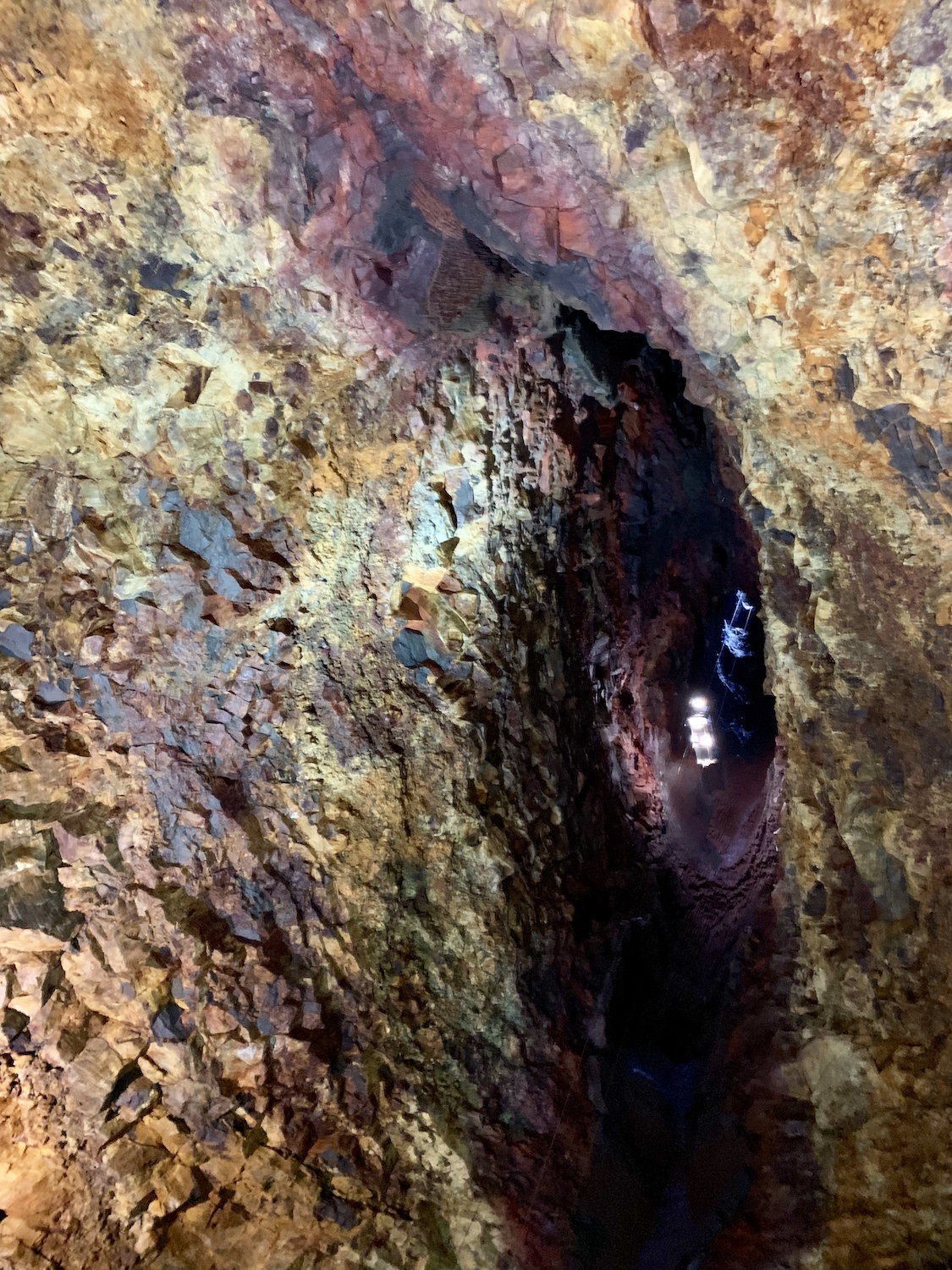 Mike Kantor, Partnerships – "The dormant Þríhnúkagígur volcano in Iceland, has to be one of the most amazing adventures I have experienced in my travels. Our hike brought us over lava fields, close to an Arctic fox and then 120 metres down to explore a beautiful cavern."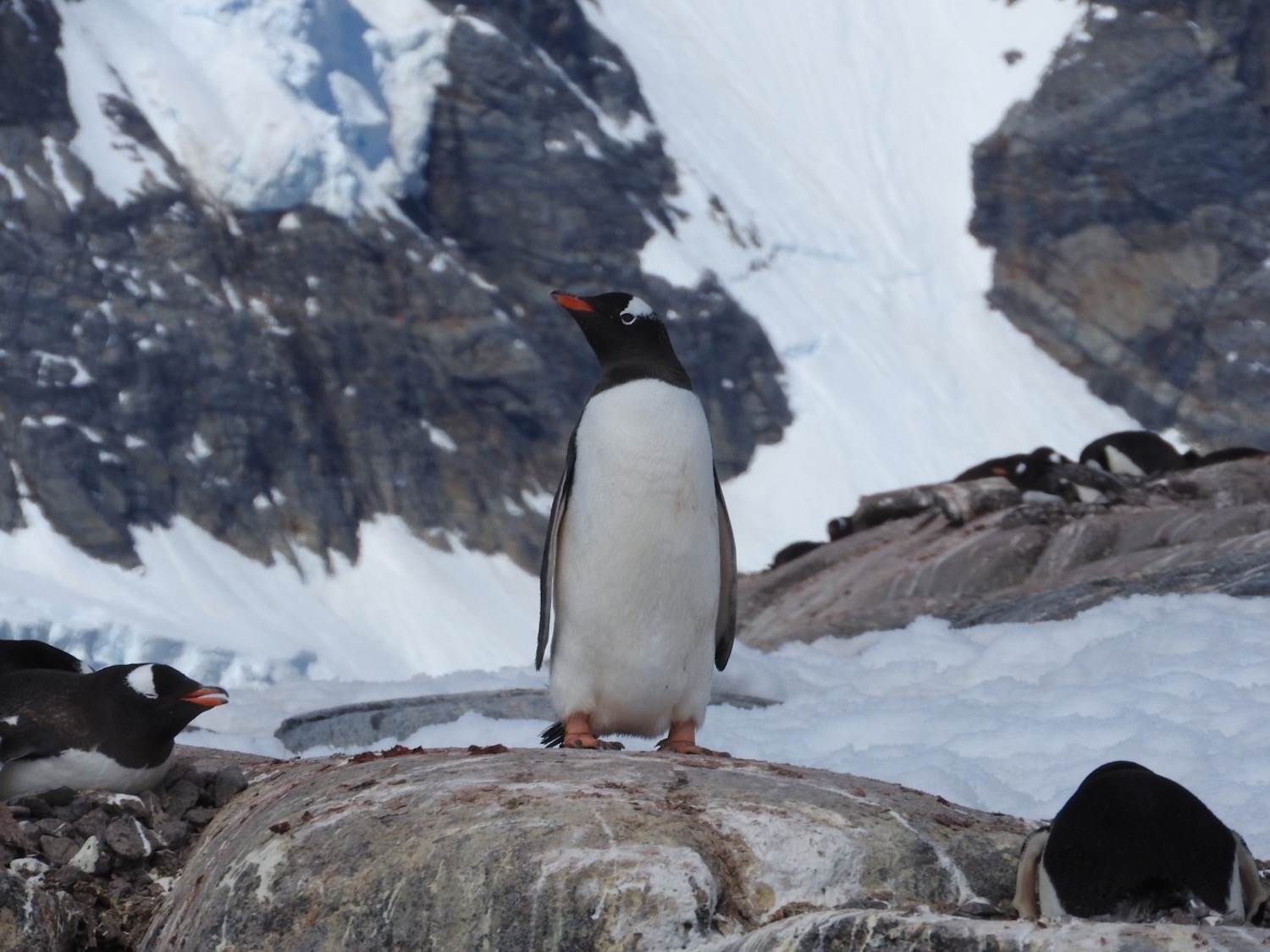 Kevin Allsworth, Product – "Antartica is a stunning place to visit, it really does feel like you have reached another planet. We were lucky enough to spend 12 days exploring Antartica with near perfect weather and sea conditions. Lots of zodiac trips to see giant icebergs, volcanos, penguins, seals, whales and we even had a pack of orcas travel alongside the boat one evening. We even made a helicopter trip over the Lemaire channel. The trip of a lifetime that's for sure!"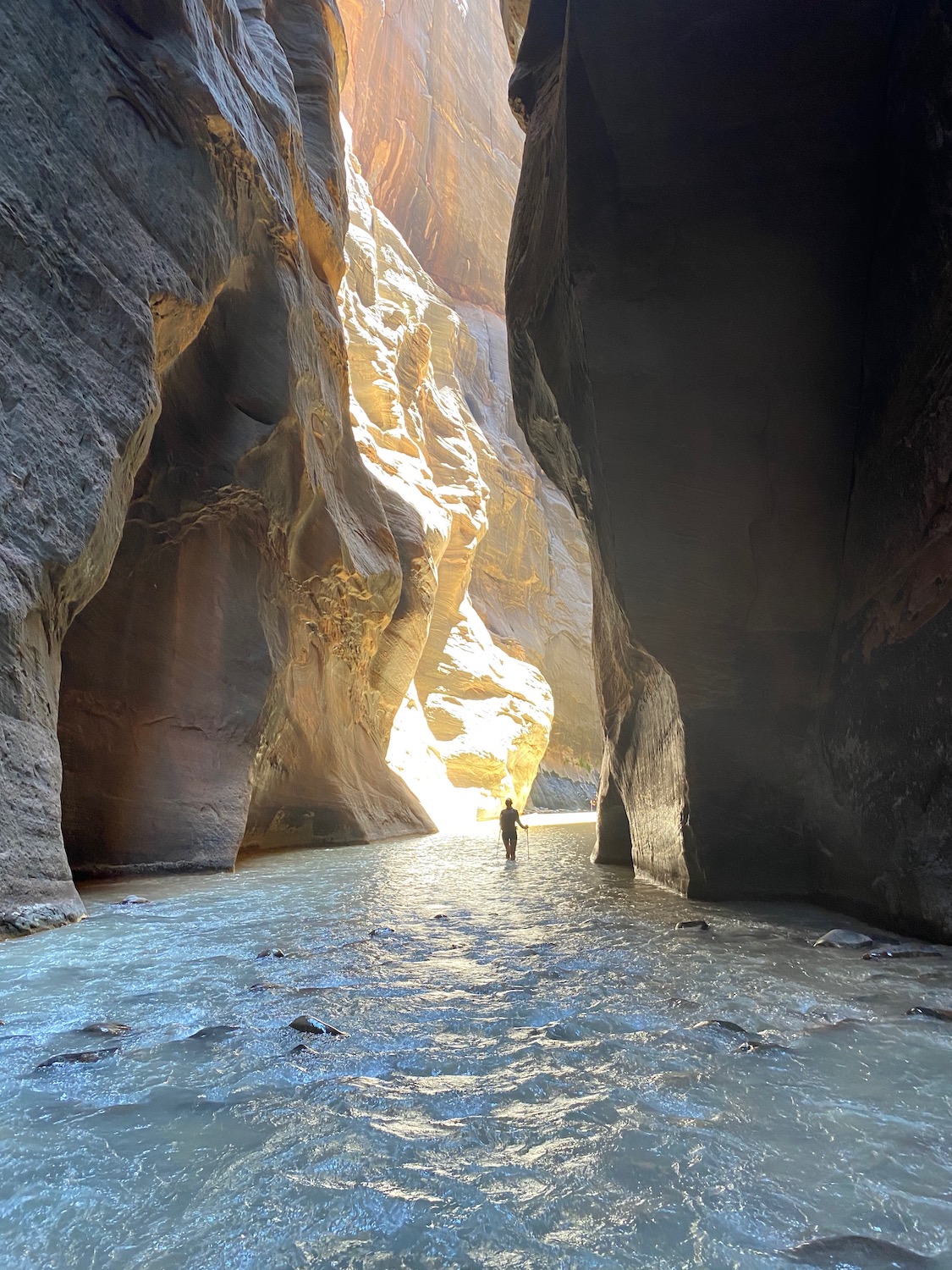 Elise Endert, Customer Onboarding –"Zion National Park in Utah! This was in 2020.  I was completely blown away by how beautiful Utah is! I've never seen anything like it!"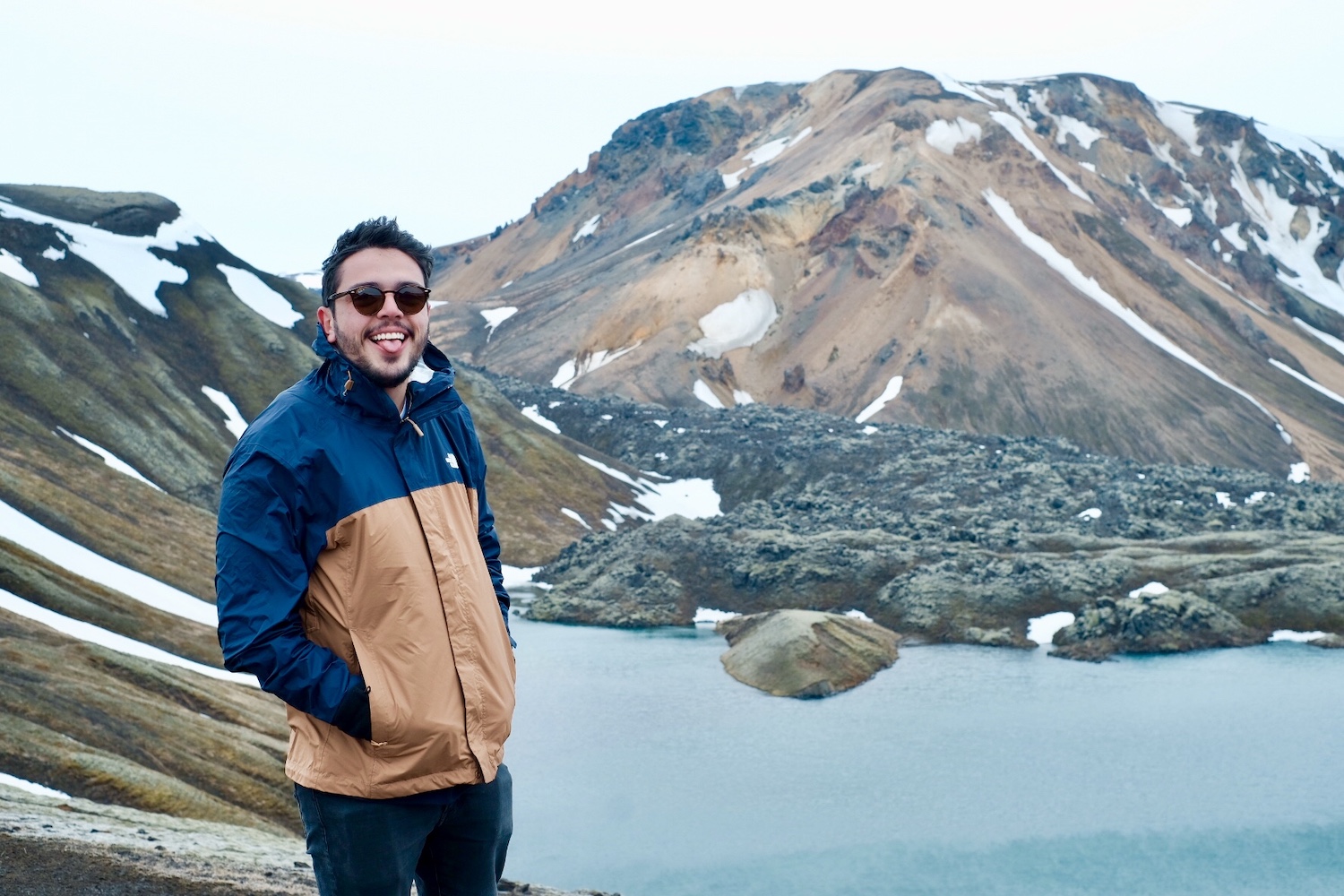 Kenneth Murillo, Billing Team – "My friends and I went to explore Landmannalaugar in Iceland. Our trip was cut short due to big chunks of ice on the road, but we still got close enough to see some of the colourful mountains. We slept in the car some nights, drove till 3am at a time when Iceland has barely any night time, got into ice cold rivers and lakes, and got to see some of the world's most unique landscapes."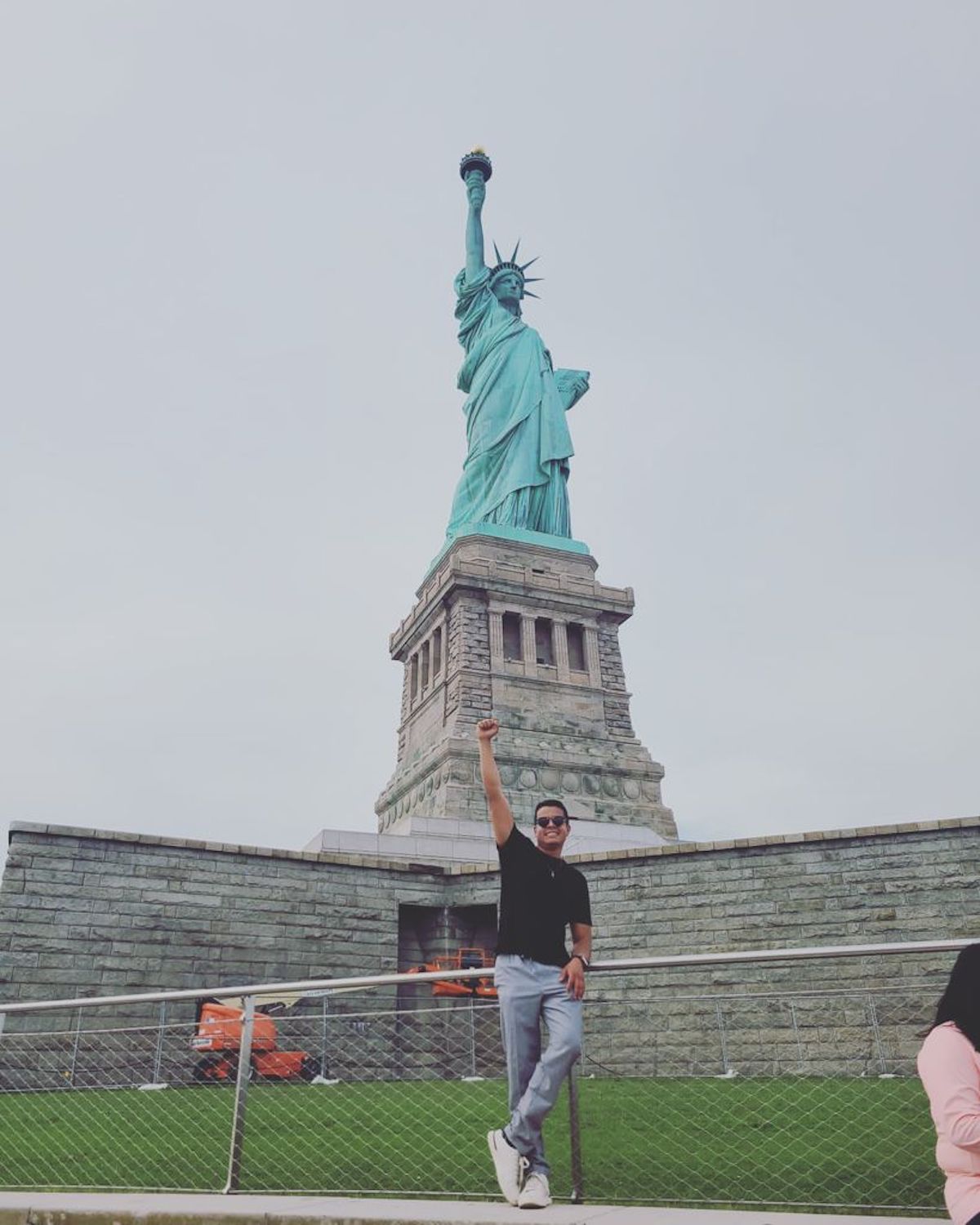 Luis Marrufo, Sales – "New York City, 2021. I am simulating the greatest representation of freedom in the world, in a country where if you work hard, you can make your dreams come true. It was an amazing first time in NYC with my friends, where a week was not enough to visit so many places, parks, restaurants and bars."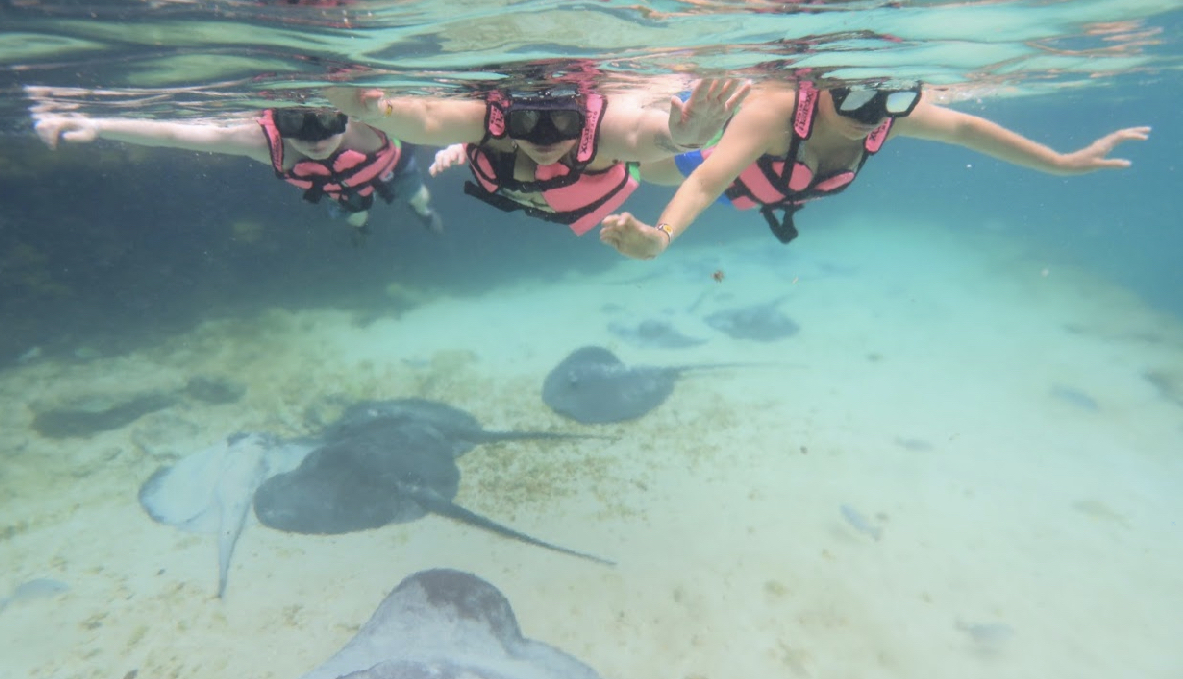 Ivonne Barnes, Premium Services – "Playa Mujeres Mexico, 2020. Visiting the Caribbean and being able to admire spectacular views, wildlife and clear turquoise water."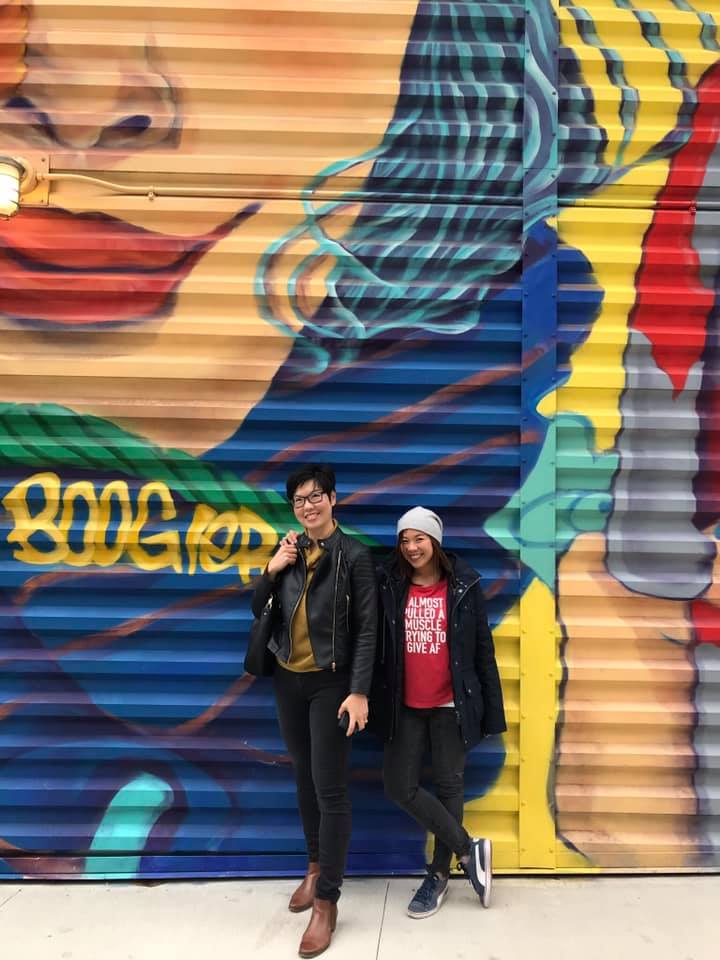 Mei Koon, Marketing – "New York, USA, 2019. Capturing the moment at the gorgeous Mural Project outside the WTC 9/11 Museum. On the trip I reconnected with a buddy from London whom I hadn't seen for 10+ years, and explored NYC for the first time. Nothing like discovering new places with old friends."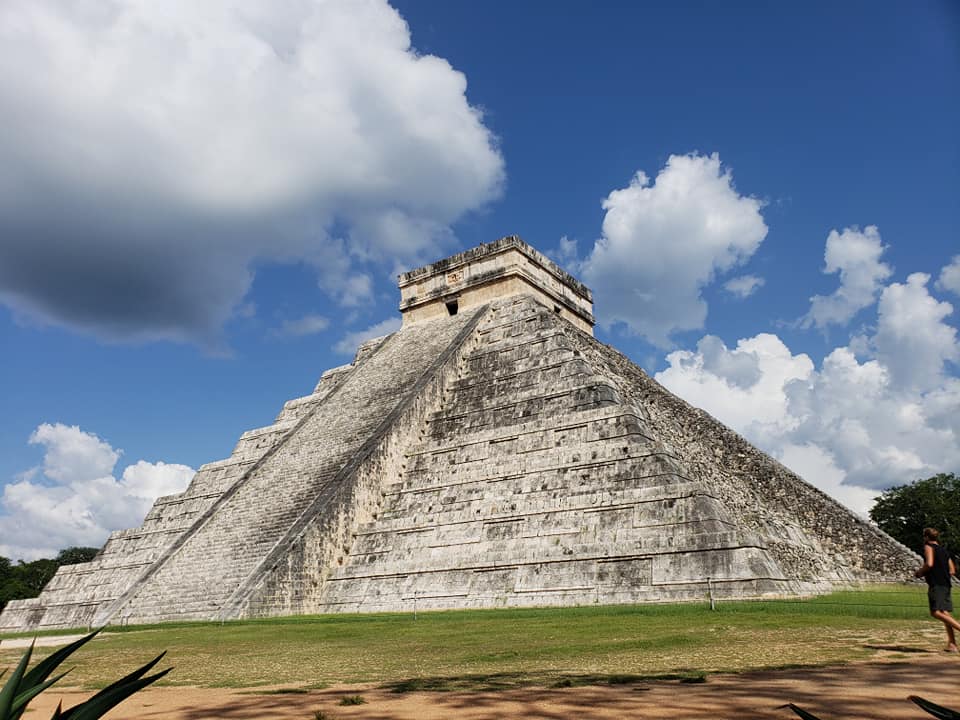 Whitney Winter, Customer Onboarding – "Chicen Itza in Yucatan, Mexico, 2018. My husband and I were in Playa del Carmen for our honeymoon and we decided to take a several-hour round-trip excursion to Chichen Itza on a sort of whim. We were so glad that we did, as it was definitely a highlight of our time away! Seeing the Chichen Itza structures onsite and hearing about the intricate design of not only the buildings themselves but the overall layout and history of the complex had us both in awe at how advanced Mayan astronomy and mathematics were."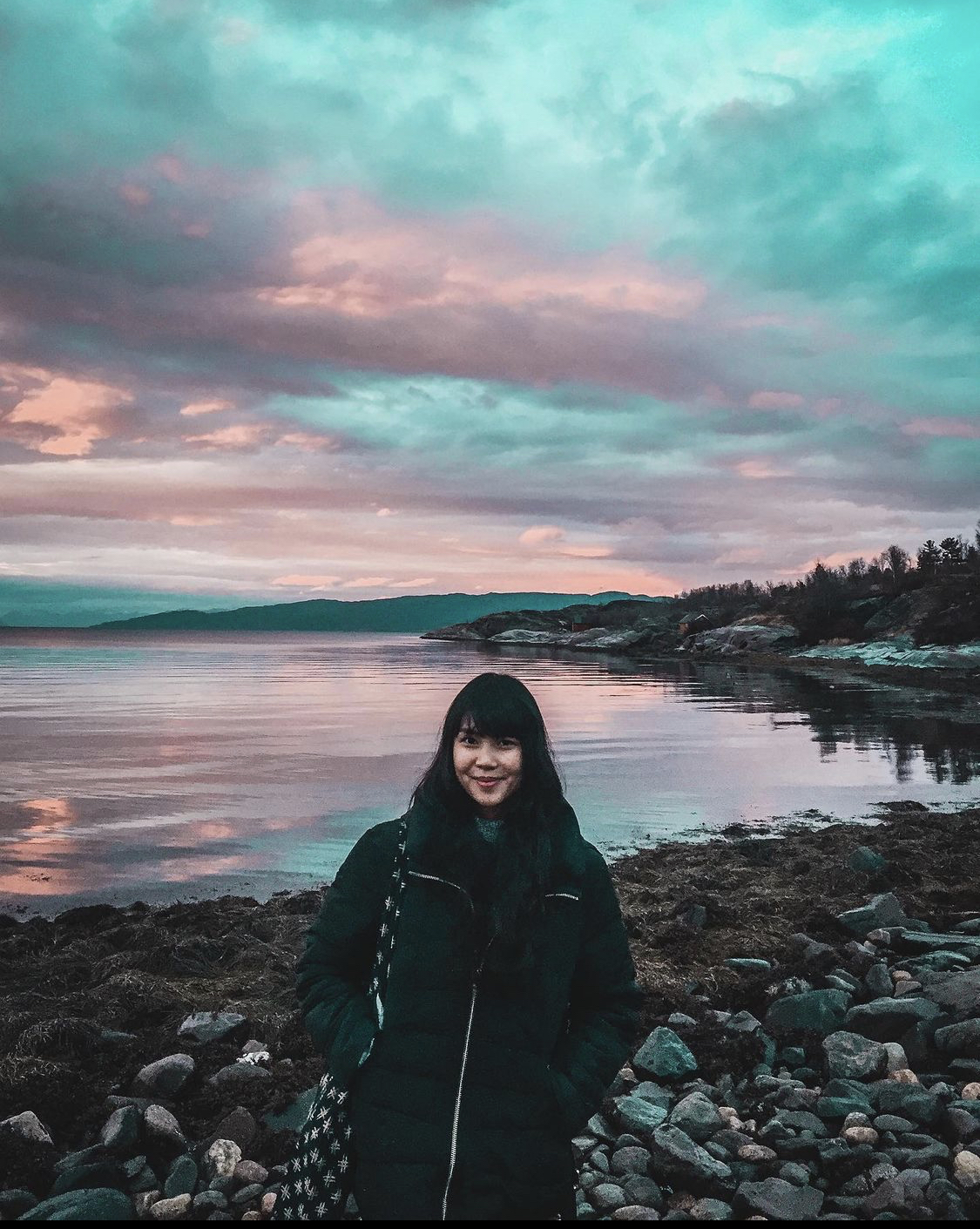 Claudia Novreica, Marketing – "I solo travelled across Northern Norway back when I was studying in 2018 as a birthday present for myself. I visited a city called Honningsvåg, which turns out to be the northernmost town in mainland Norway. The city was tiny, but the nature surrounding it is what makes it special. Every day seemed to be an opportunity for me to go for a short hike or just to wind down and enjoy my own company. It was in early November, so it's not the best time to visit Northern Norway. Most people are expecting northern lights  – which unfortunately I didn't get the chance to see either. But I was lucky enough to be able to see one of the most beautiful skies I've ever seen after the morning rain!"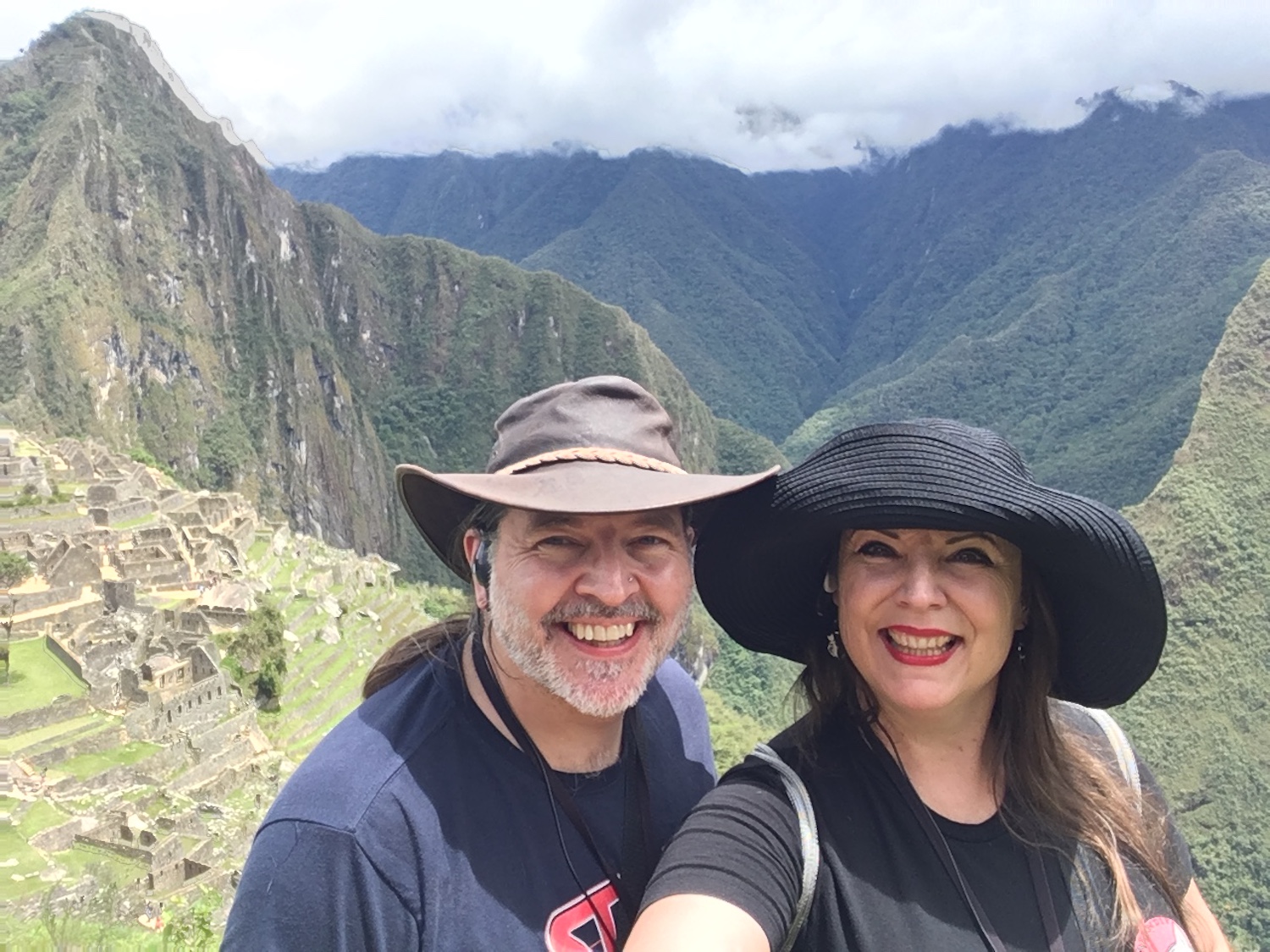 Sonya Müller, Product – "In November to December 2019 we had the very good fortune to travel to both Peru and Antarctica. We've both always wanted to go to Machu Picchu! Seeing photos in travel books, the ruins always looked so magical. I just wanted to go there and appreciate it in real life, rather than just viewing photos. We really enjoyed all the places we visited on our Peru trip, but going to Machu Picchu was an absolute dream come true!"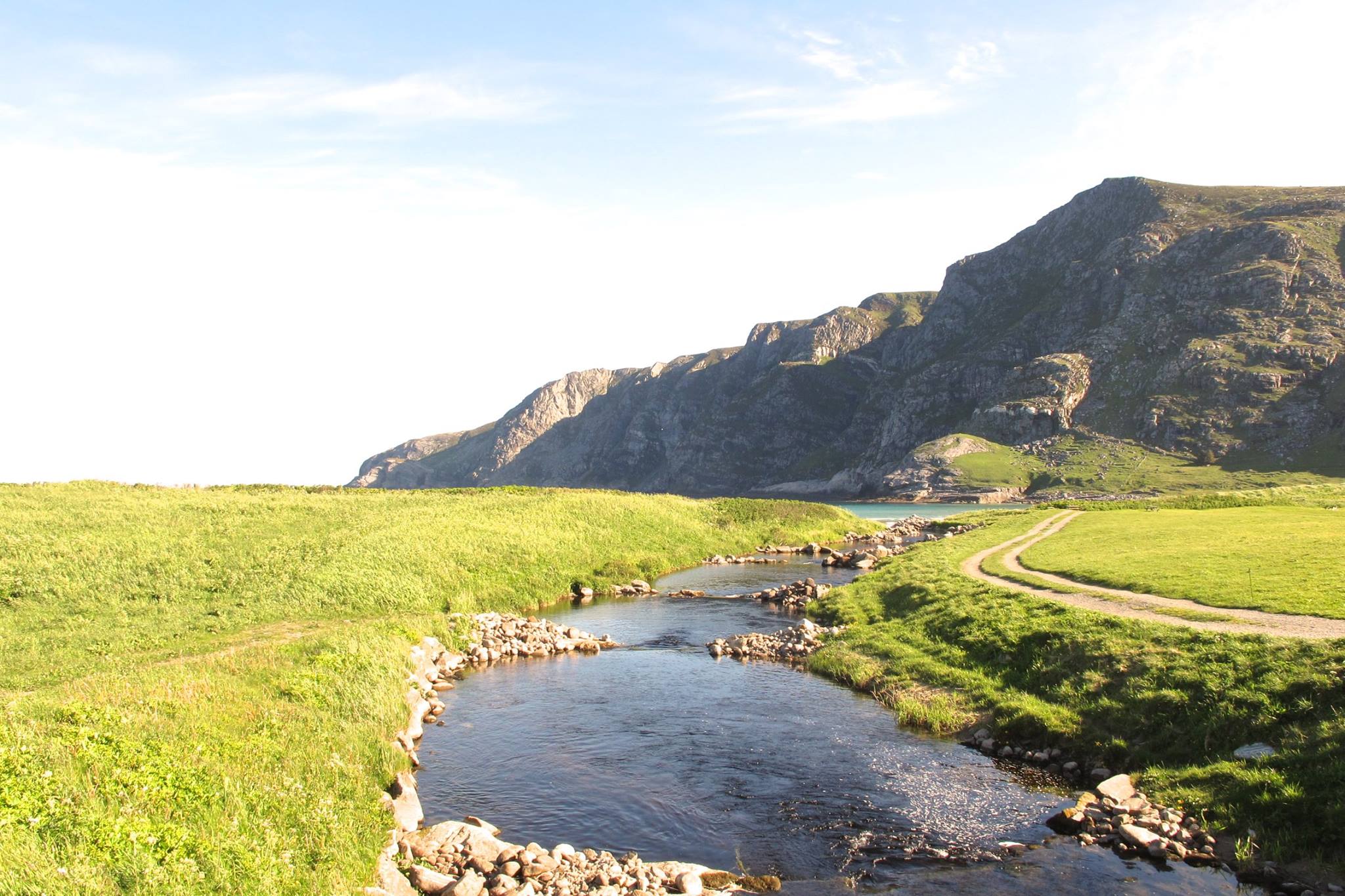 Luke McCabe, Marketing – "One of my few snaps from a memorable trip to Norway in 2016. On a whim, I met with two friends at Bergen Airport and we made the six hour drive north (through the fjords) to a sleepy village called Ervik. Known for its surfing, we borrowed some boards from a friendly local called Calle and scored a few freezing waist-high waves at the beach to the right in the image. Just out of shot further to the right was the sturdy wooden hus that was ours for the week. From memory, this photo was taken on a stroll at around 4:00am. I lucked out by securing what we dubbed the 'Venus room' due to its brightness and lack of curtains. An incredible last-minute trip with two close friends, filled with lots of laughter and sunlight."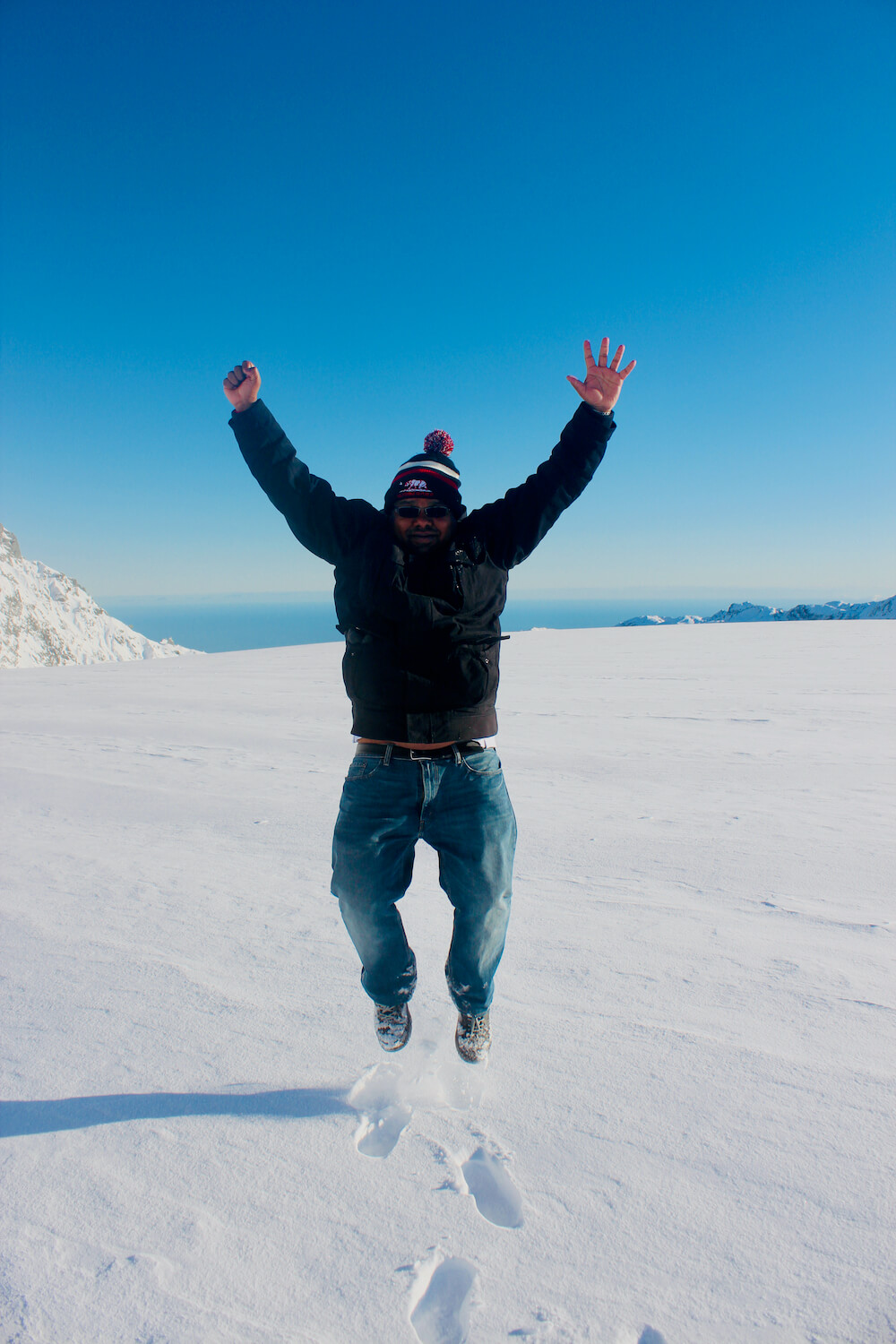 Karthik Palanivel, EDMA Team – "Franz Josef Glacier, New Zealand in 2012. This was the exciting moment that I first stepped foot on a glacier, having never seen one before. I was also curious to find out how deep I would fall after the jump. I am huge car enthusiast and absolutely love long drives. I've done multiple drives in many countries, but this was my first time driving in New Zealand. We had a jam packed schedule to be covered in 14 days, driving nearly 2,800km. We experienced the beauty of New Zealand countryside up close and finished the trip grandly with the experience of walking on the Glacier."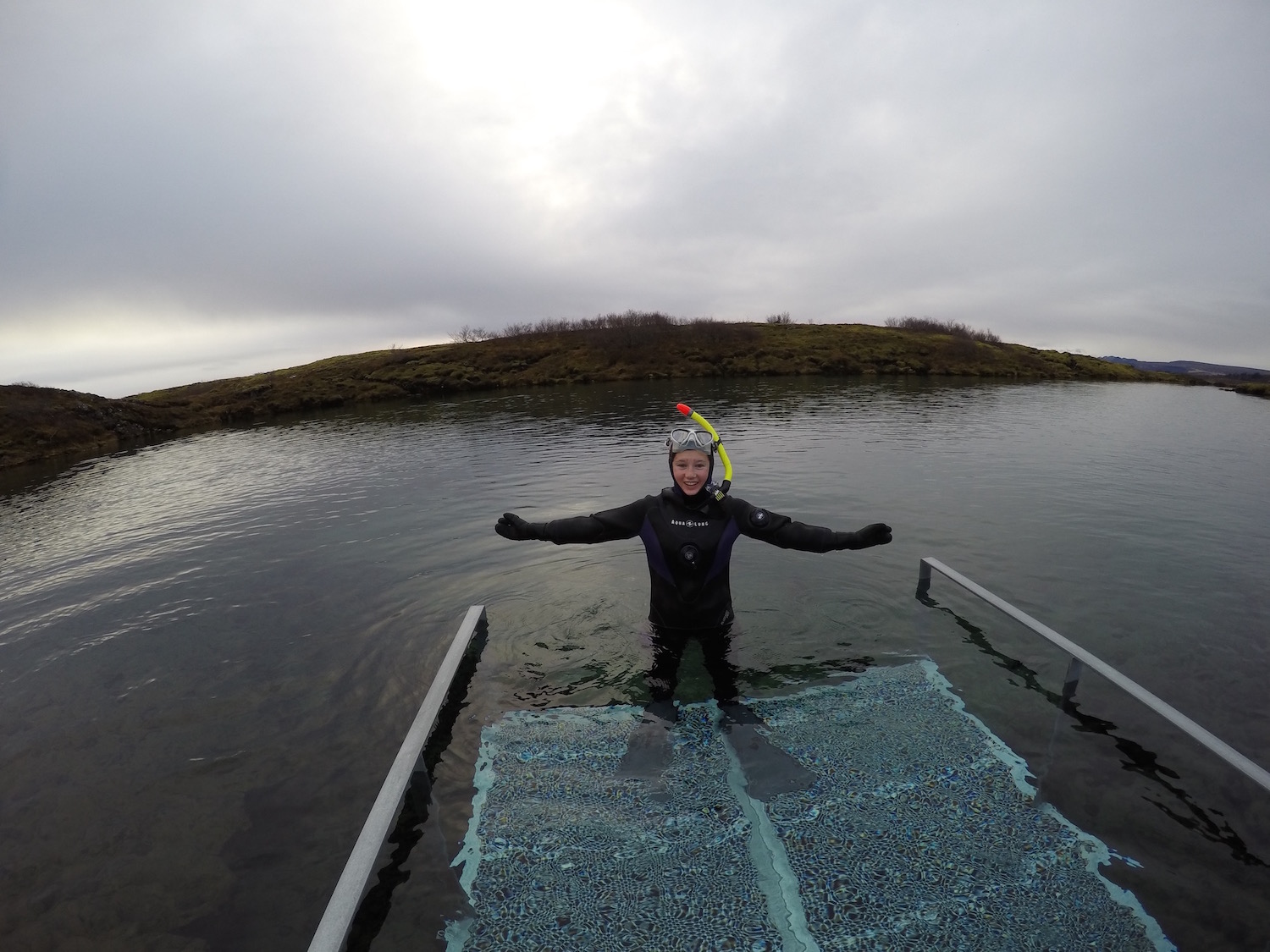 Angela Wozniak, Marketing – "In 2016 when my partner and I went backpacking around the world for 5 months, one of the highlights was visiting Iceland. The natural beauty of the country was amazing and one of our bucket list activities for the trip was to swim between two tectonic plates. It was very early in the morning and absolutely freezing, but we kitted up in dry suits and entered the glacial water that was just below 0 degrees. This photo is me just after finishing the snorkel between the plates. I couldn't feel my face or hands at this point but was on such a high from the swim! So many amazing memories from the trip – exploring new cities, experiencing new cultures and getting to eat some incredible food! It was a super exciting time and I am always so grateful I got to go on such a long and memorable trip."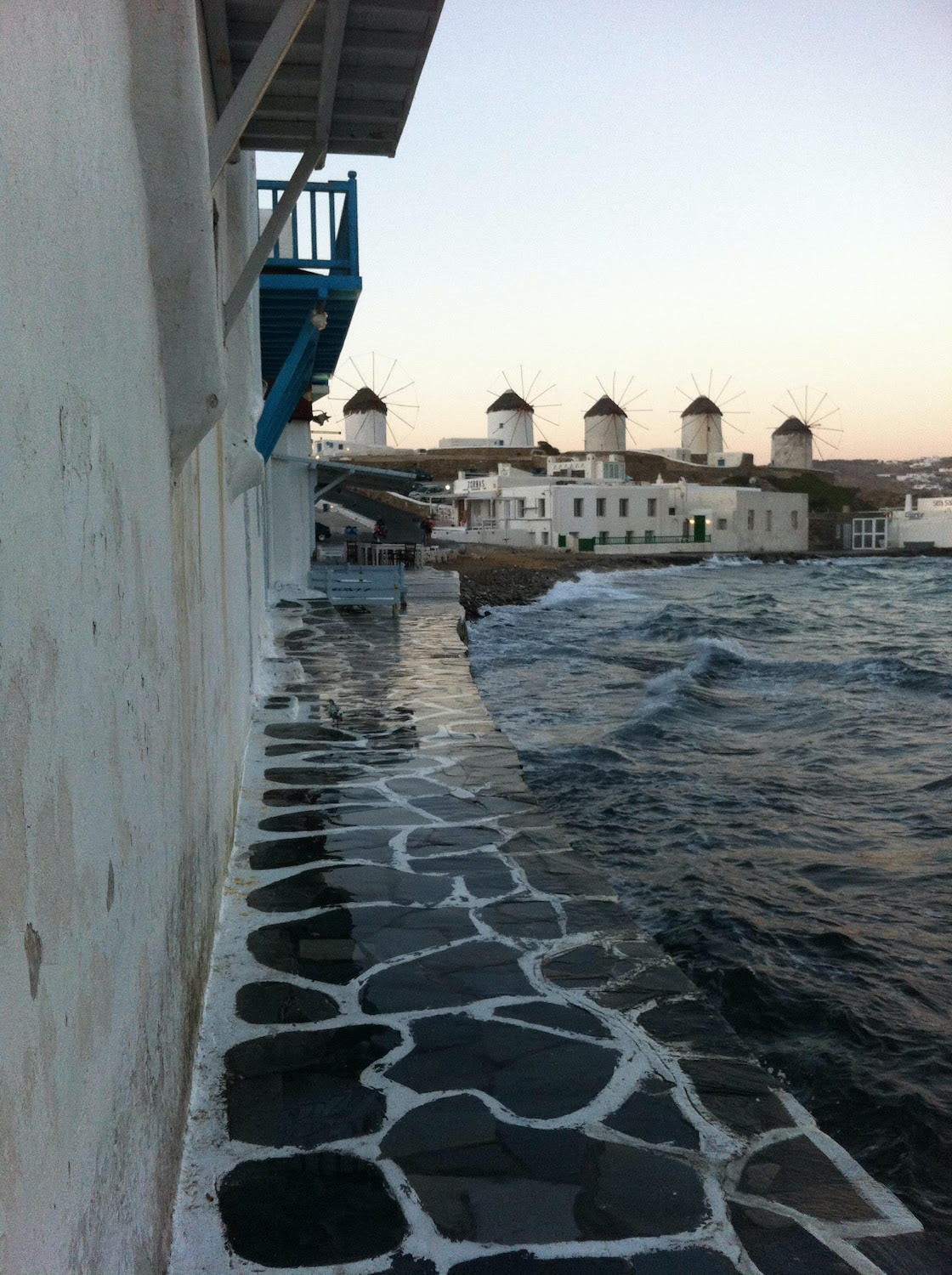 Evan Miller, Billing Team –
"I took this photo in Mykonos back in 2012. I had just quit my job in the Middle East and was returning to Australia for good. I decided to give myself a bit of a break in Greece before starting a new chapter in my life… Looking forward to going back soon!"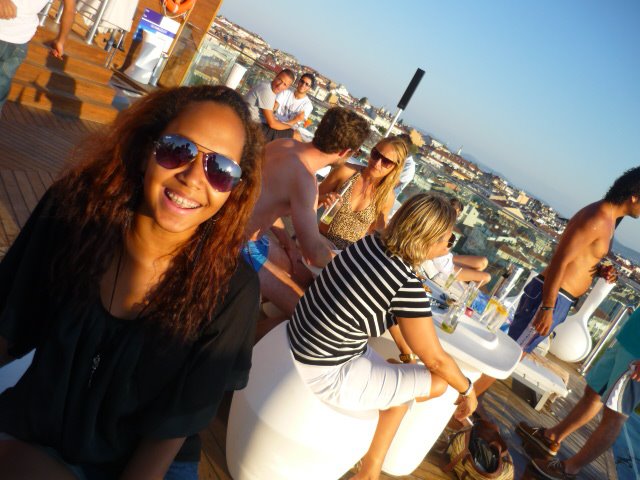 Amona Kadiku, Marketing – "In this picture, taken in 2011, you see me in my first week out of two months in Istanbul. I had taken educational leave from work to see the world, learn Turkish, and enjoy some needed space from my known environment. I didn't know anybody in Istanbul. I found a girl from Croatia in a Facebook group, who had the same plan and was happy to go on a flat hunt with me. Within three days we had made our first fantastic connections, which led us, on this day to a sunset rooftop party. This trip will forever be memorable as it started to shape the future me. It was the reason I decided to move to London one year later. Going back to Istanbul will always be very emotional for me. I'm thanking myself (haha) and all the amazing people I met during this trip, for the best time in my young adult life. I recommend everybody to go and see Istanbul, it's my favourite city!"
We travel to experience different cultures and immerse ourselves in worlds foreign to our own.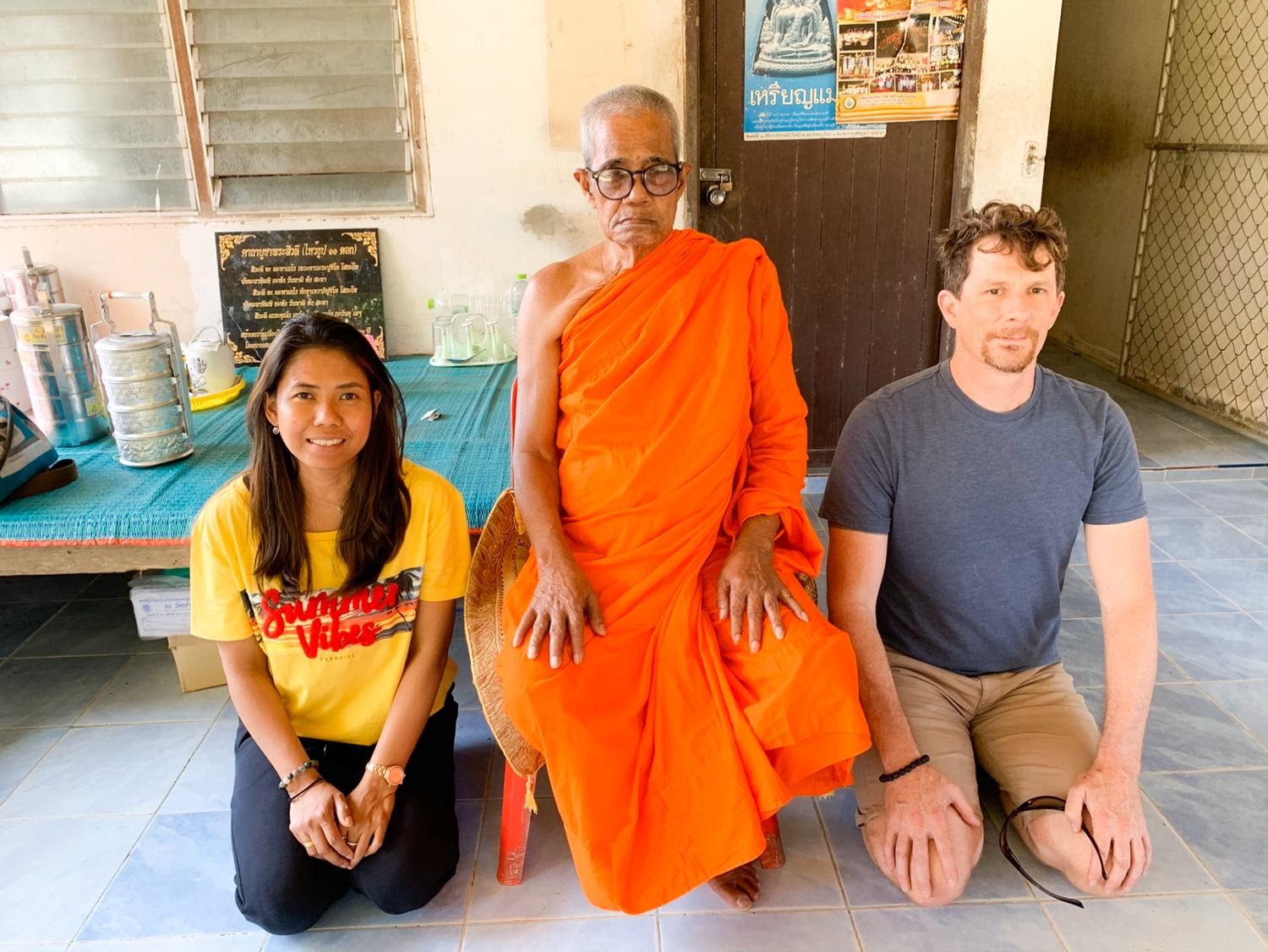 Ian Skea, Marketing – "Meeting my Australian/Thai girlfriend's father (who is a buddhist monk) I had a deep cultural experience. I was an alien in the Thai Kingdom. I could say hello and my name, but I had no other Thai language and I lived for 4 weeks with the Thai people who spoke little english. It was an amazing experience. The people were kind and patient, and the food and the Mauy Thai training was excellent. I can't wait to get back to Thailand."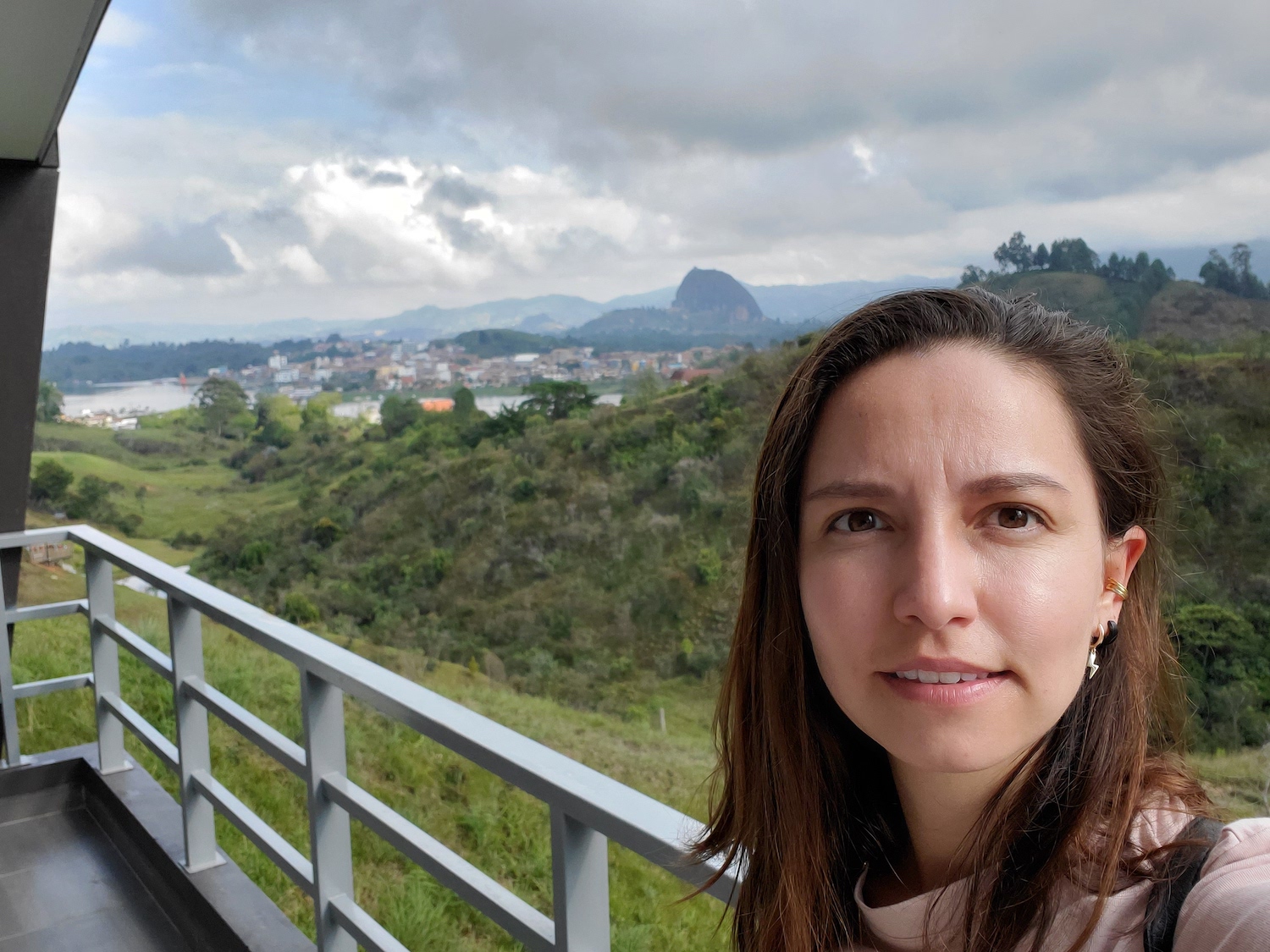 Laura Grajales, Customer Onboarding – "Guatape Antioquia. One of my favourite places in Colombia."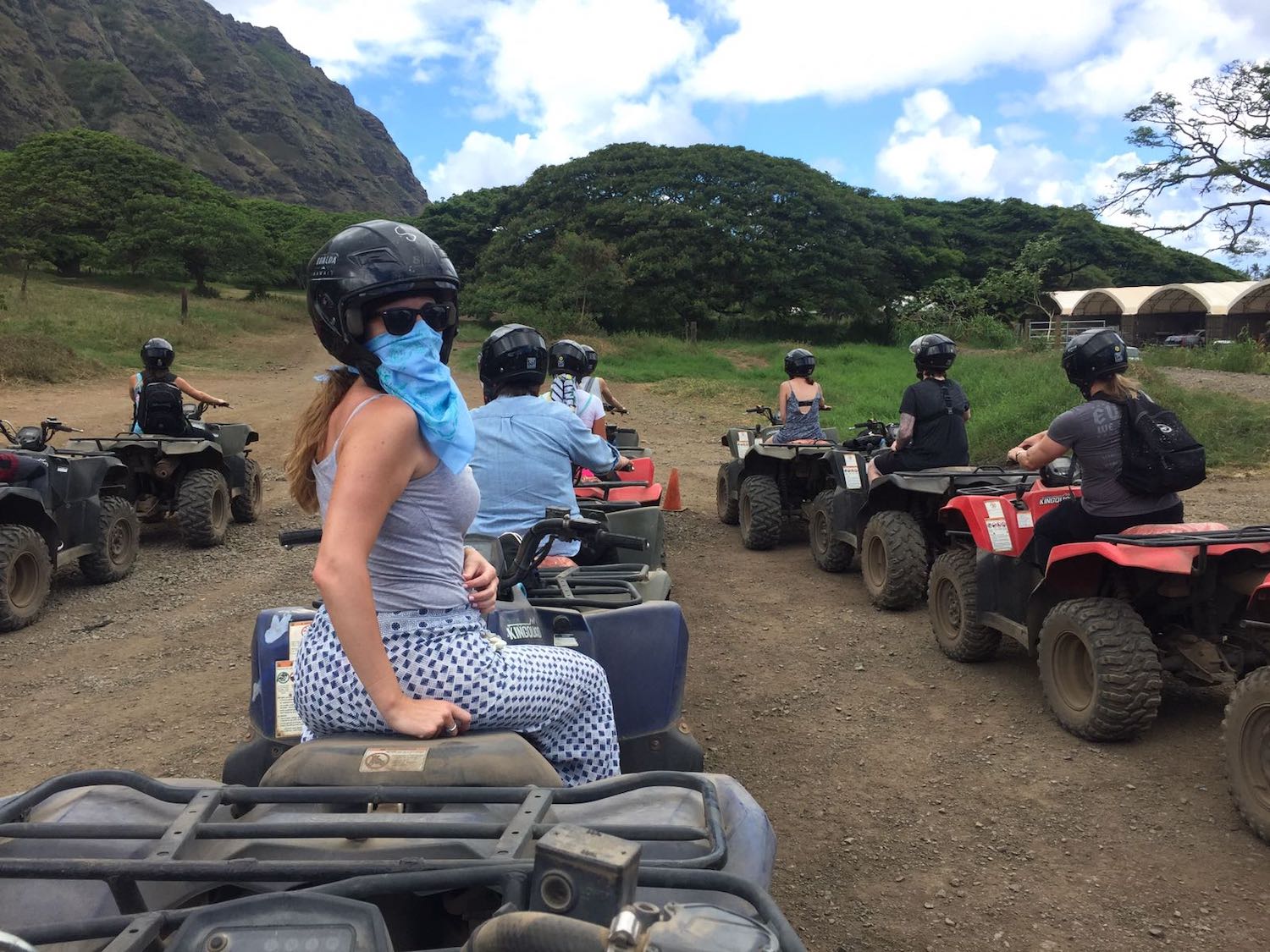 Marta Perez, Sales – "Rockstar trip to Hawaii, where I got to learn about the mixture of Eastern and Western influence on the Hawaiian culture, and contemplated the beauty of its nature. Loved spending some time getting to know my colleagues better, and meeting other Sales Rockstars from other parts of the globe."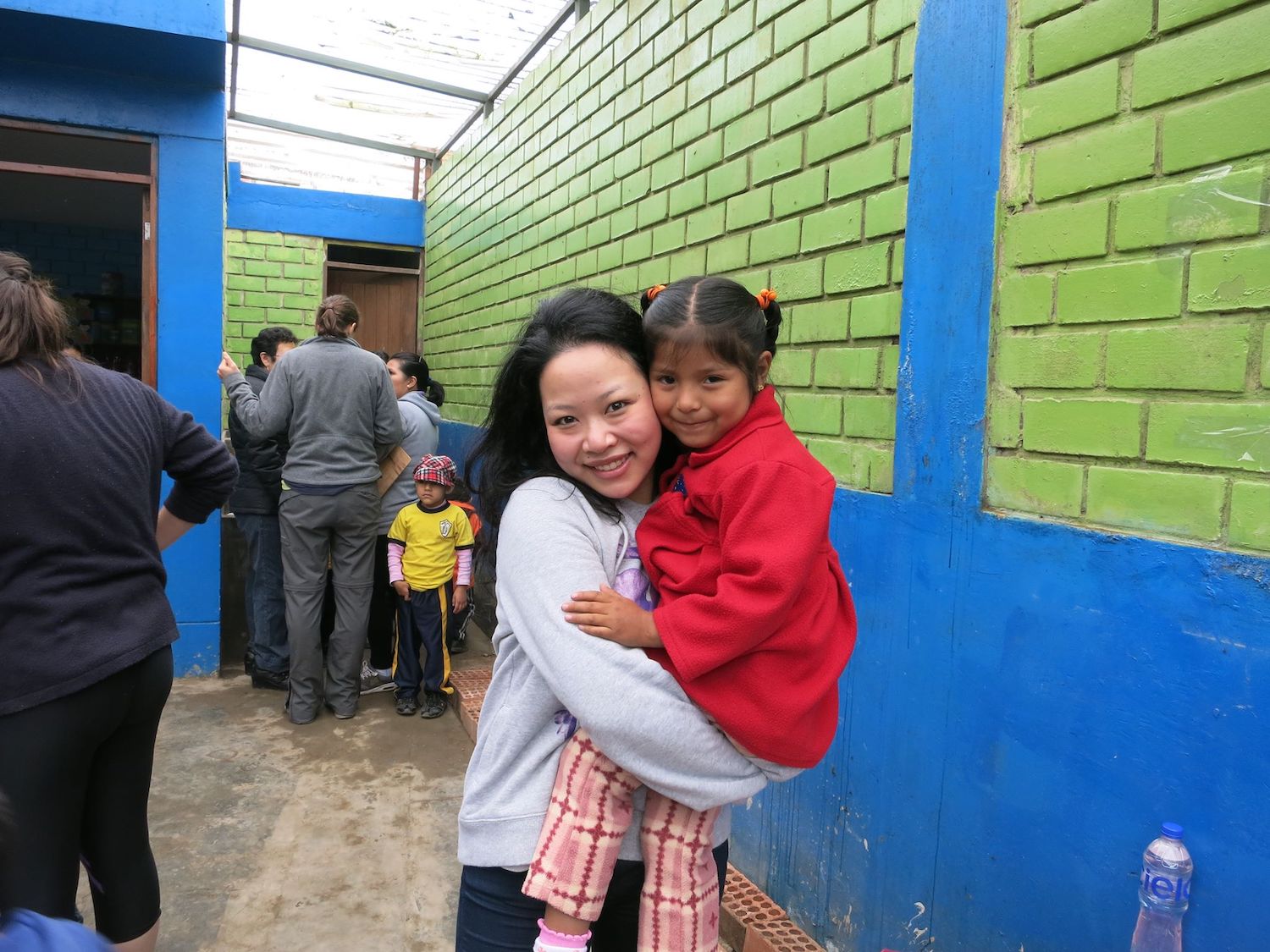 Maria Cricchiola, Marketing – "I travelled to Peru to complete volunteer work in some of the country's poorest areas. In this photo, I was visiting a childcare centre to spend time with kids whose families were struggling to put them through school and get them access to basic dental health. So much of my time in Peru reminded me of my home in the Philippines, where people may go without a lot of what we'd call necessities of life and yet exude a warmth and joy that money could never buy."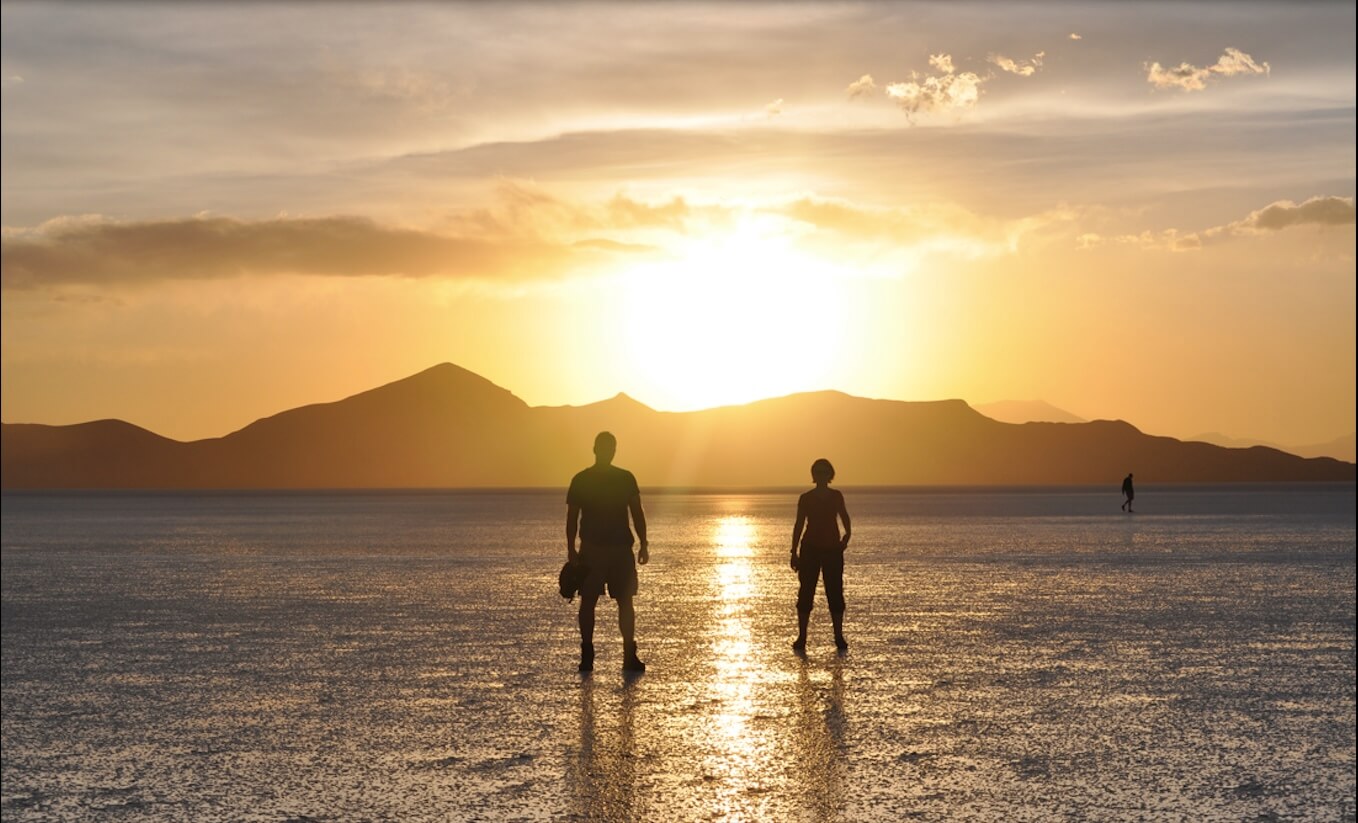 Lisa Cornofsky, Product – "In 2010 I spent 3 months travelling around South America – Peru, Chile, Bolivia, Argentina and Uruguay. This photo was taken on Christmas Day at Salar de Uyuni which is the world's largest salt pan in southwest Bolivia. It's by far the most amazing, surreal, and beautiful place I've ever been to. Here, we are just standing in awe watching the sunset and enjoying a very unique and magical white Christmas! It was 3 months of immersing ourselves in different cultures and adventures, trying to navigate through countries where hardly any English was spoken and our Spanish was woeful to say the least! But we loved every second of it."
We travel for events, to feel the buzz of the crowd or connect with something bigger.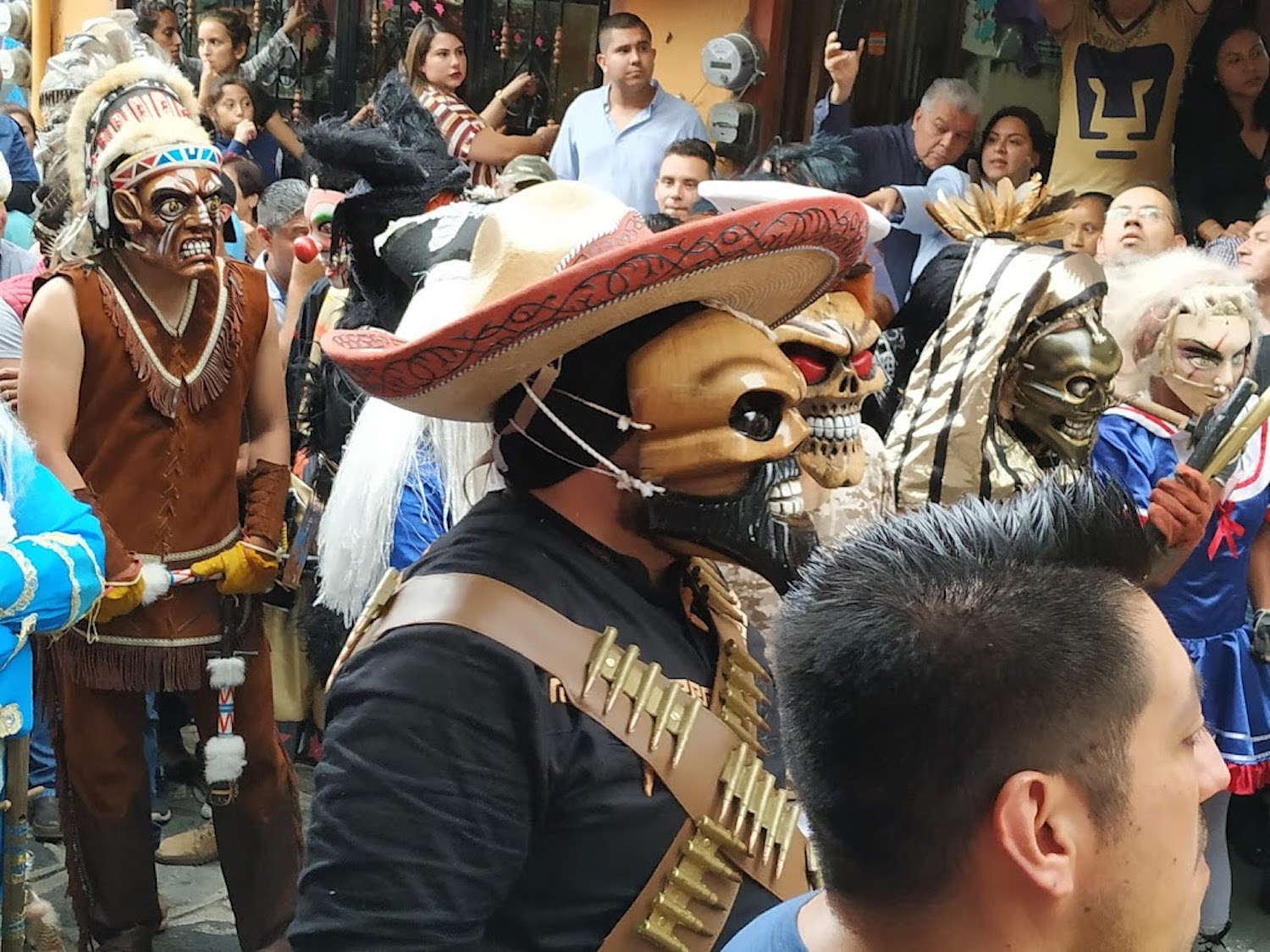 Alfredo Rodriguez, Sales – "In the photo I'm in Naolinco, Mexico, taking part in a yearly festivity where people use wooden masks to make fun of some special characters involved in the dancing. It's a very special tradition for my wife's town, which started hundreds of years ago in a very ceremonial way. It's been changing since, and is now a really big party."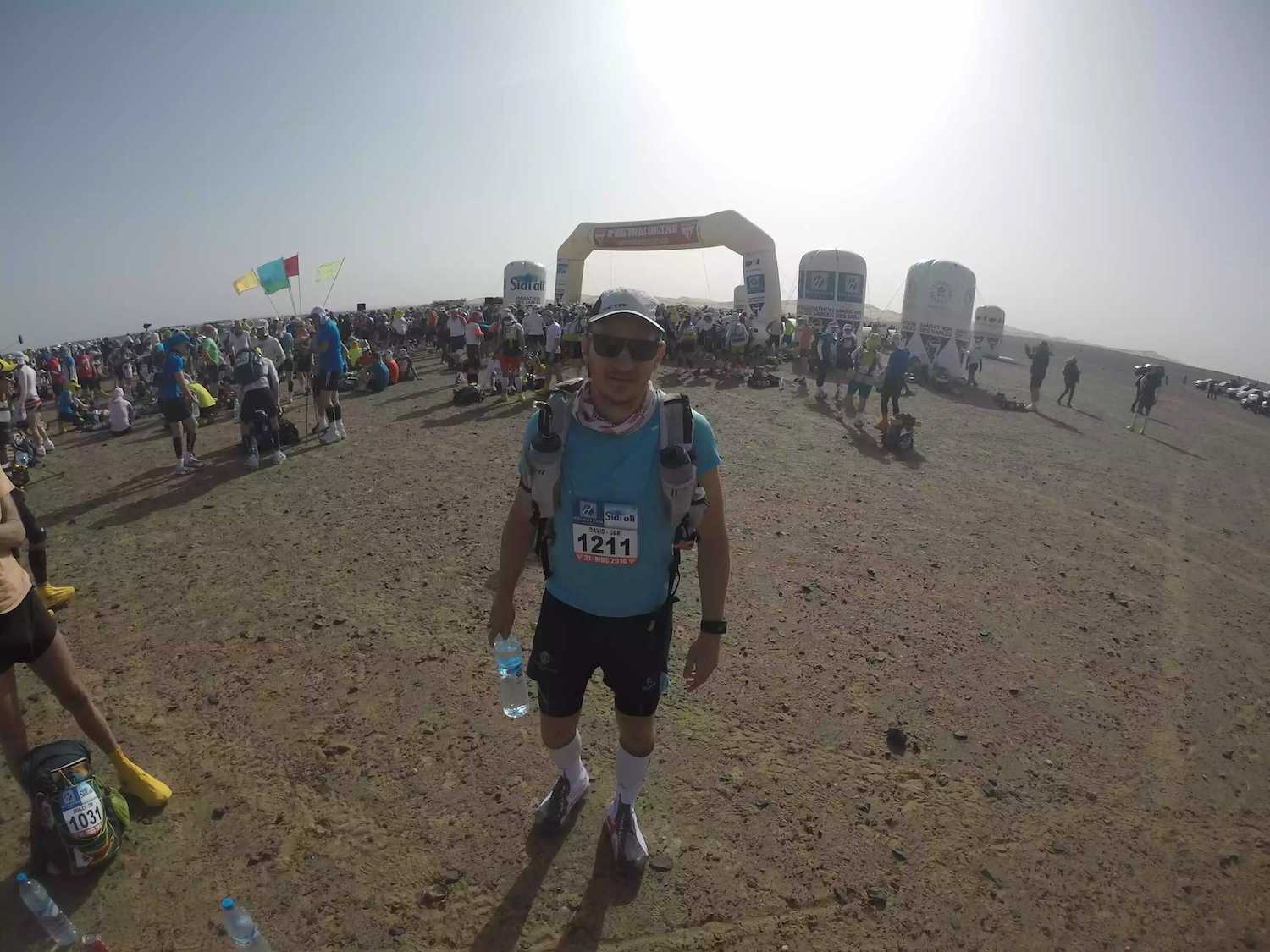 Dai Williams, Growth – "To raise money for Camp Quality, in 2016 I competed in the Marathon des Sables in southern Morocco, which is a 250km, 6-stage endurance race across the Sahara desert. It was gruelling to say the very least!"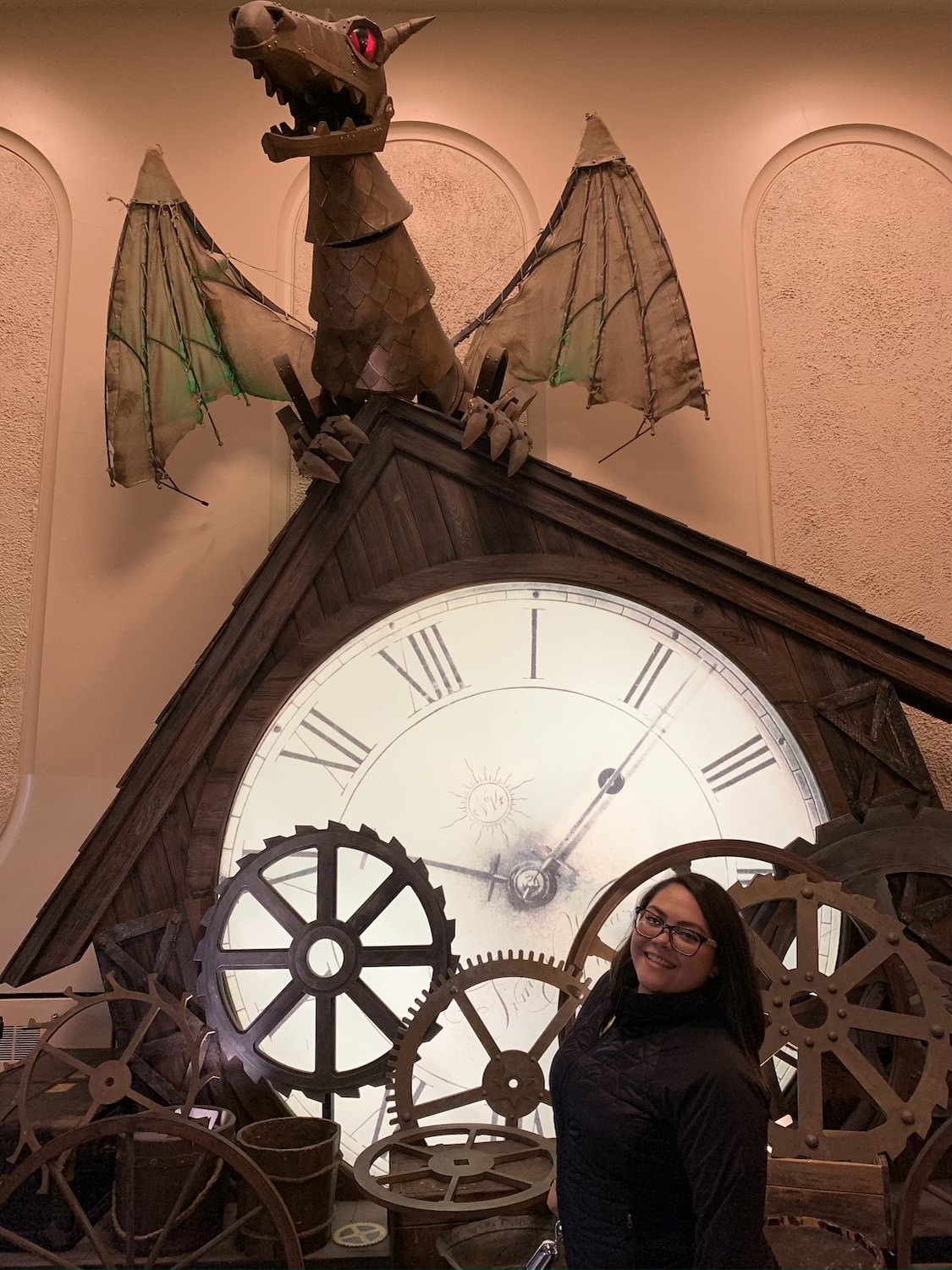 Hefzi ba Dragonné Arroyo, Sales – "This photo was taken in 2019, my first time watching my all time favourite Broadway musical Wicked. To watch this musical has being one of my lifetime dreams, and being able to finally see it and in the front row was just magical. The power of live events and the energy you get from them is just something indescribable."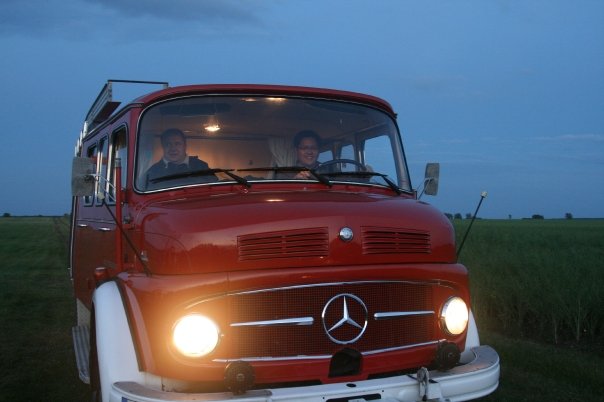 David Sinsuw, Sales – "
It was the year of 2009, when my best friend from college invited me to her wedding in Germany. At first, I thought it would just be another wedding in a city. But she actually had her party in the middle of the Black Forest. We were invited to three days of events for the wedding, and at the last brunch I had the chance to drive a fire engine around. It was my first trip to Europe, and was unforgettable for me."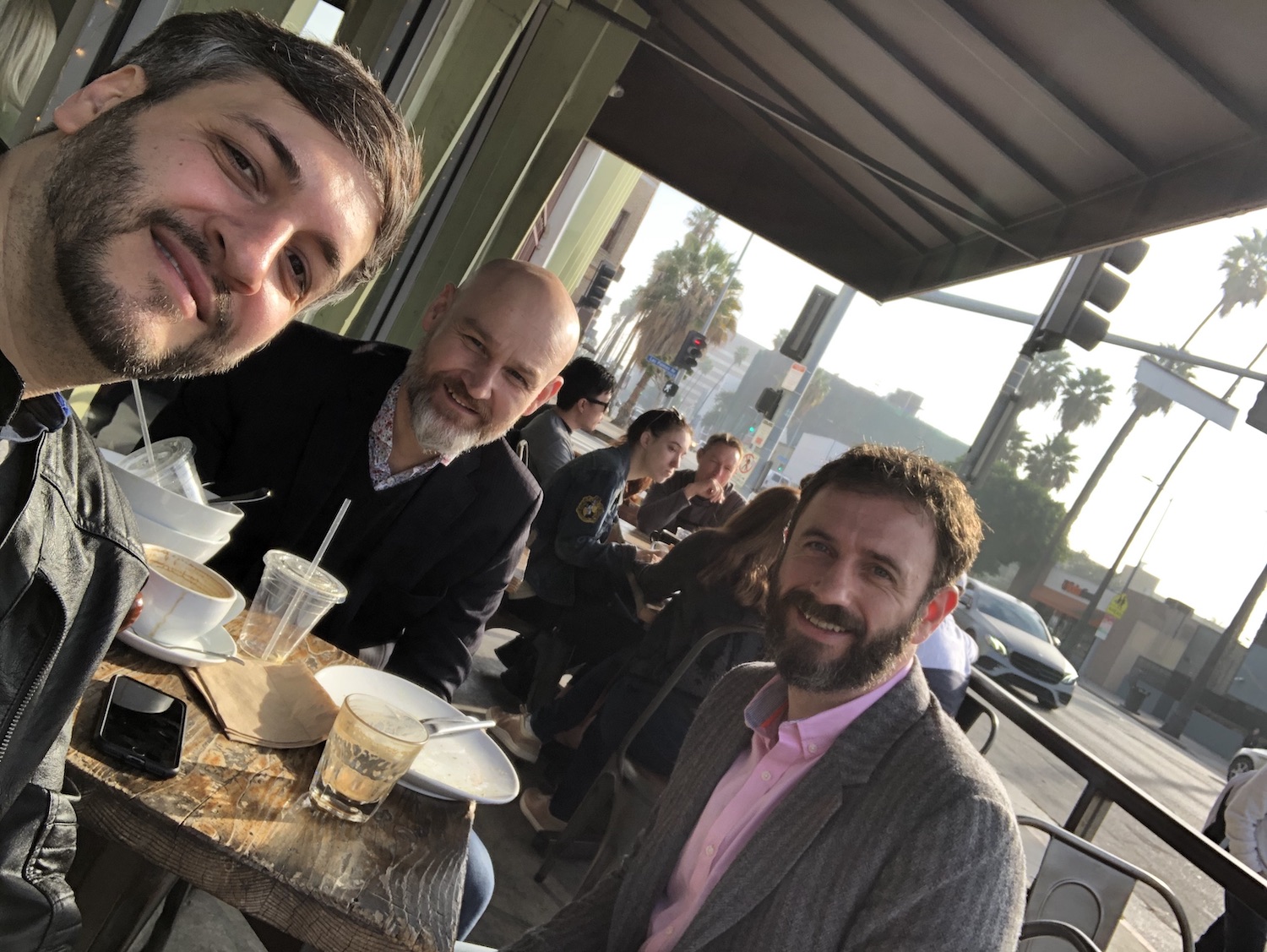 James Bishop, Product – "This is from one of my last business trips in January 2019. Having breakfast with old friends and partners in LA during the HEDNA conference. I'm lucky to have been able to travel with my work, see some great places, albeit usually for very short periods of time! This was a rare moment when we got to leave the hotel/conference and live like locals for a brief moment. This was the HEDNA conference (Hotel Electronic Distribution Network Association). It's right up my street. I'm a total nerd at these events and love to hear and talk with partners, competitors and hoteliers about how our industry is evolving, and where we can work better as a group to create new opportunities for hotels worldwide."
And perhaps most importantly, we travel for love, finding our home away from home with family and friends.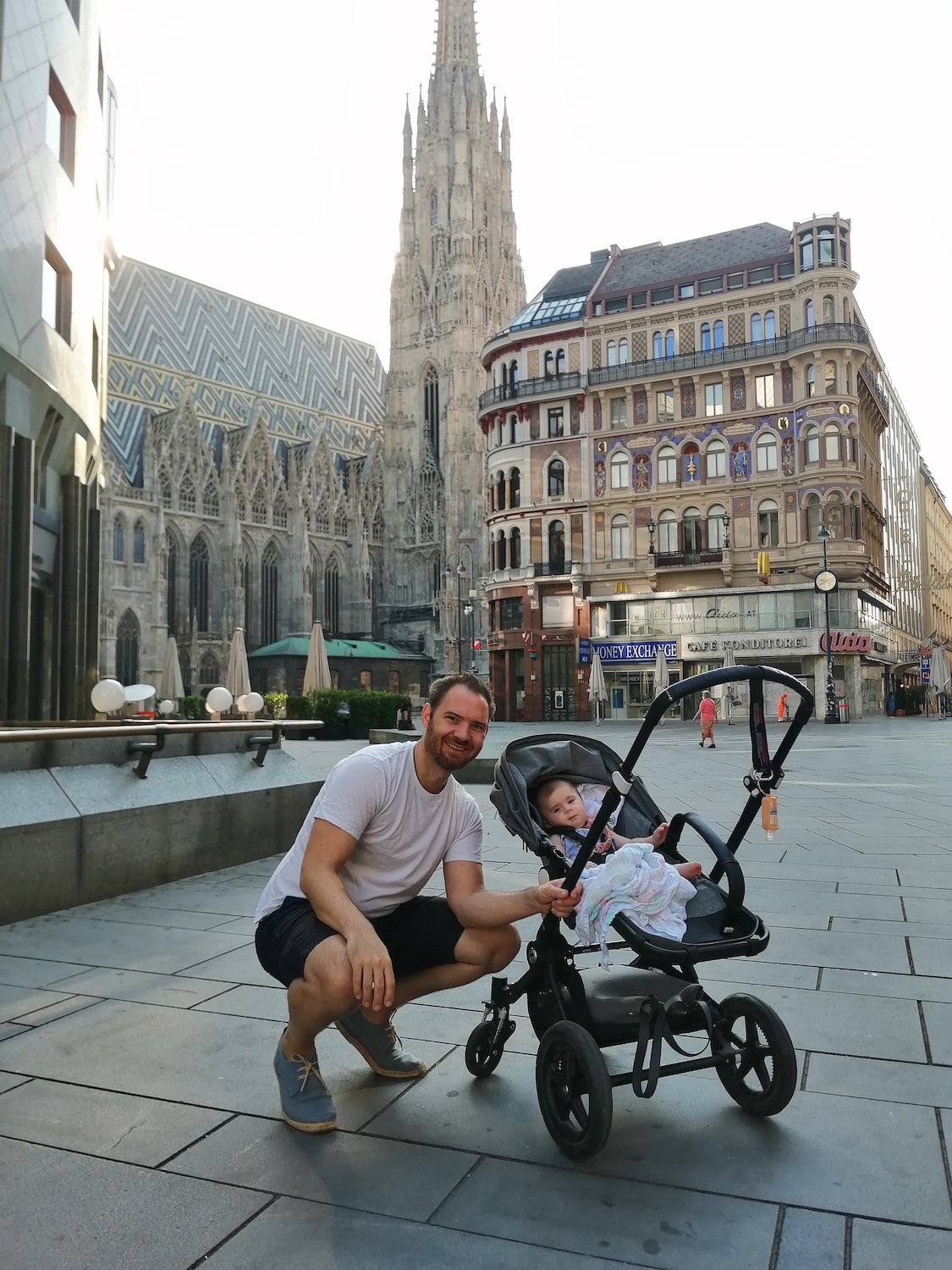 Clemens Fisch, Sales –"This picture is taken in my hometown in Vienna. It was quite special to come home this summer after I did not see my family for almost a year. Even more so as our family grew, and my parents got to meet their grandchild Luisa for the first time."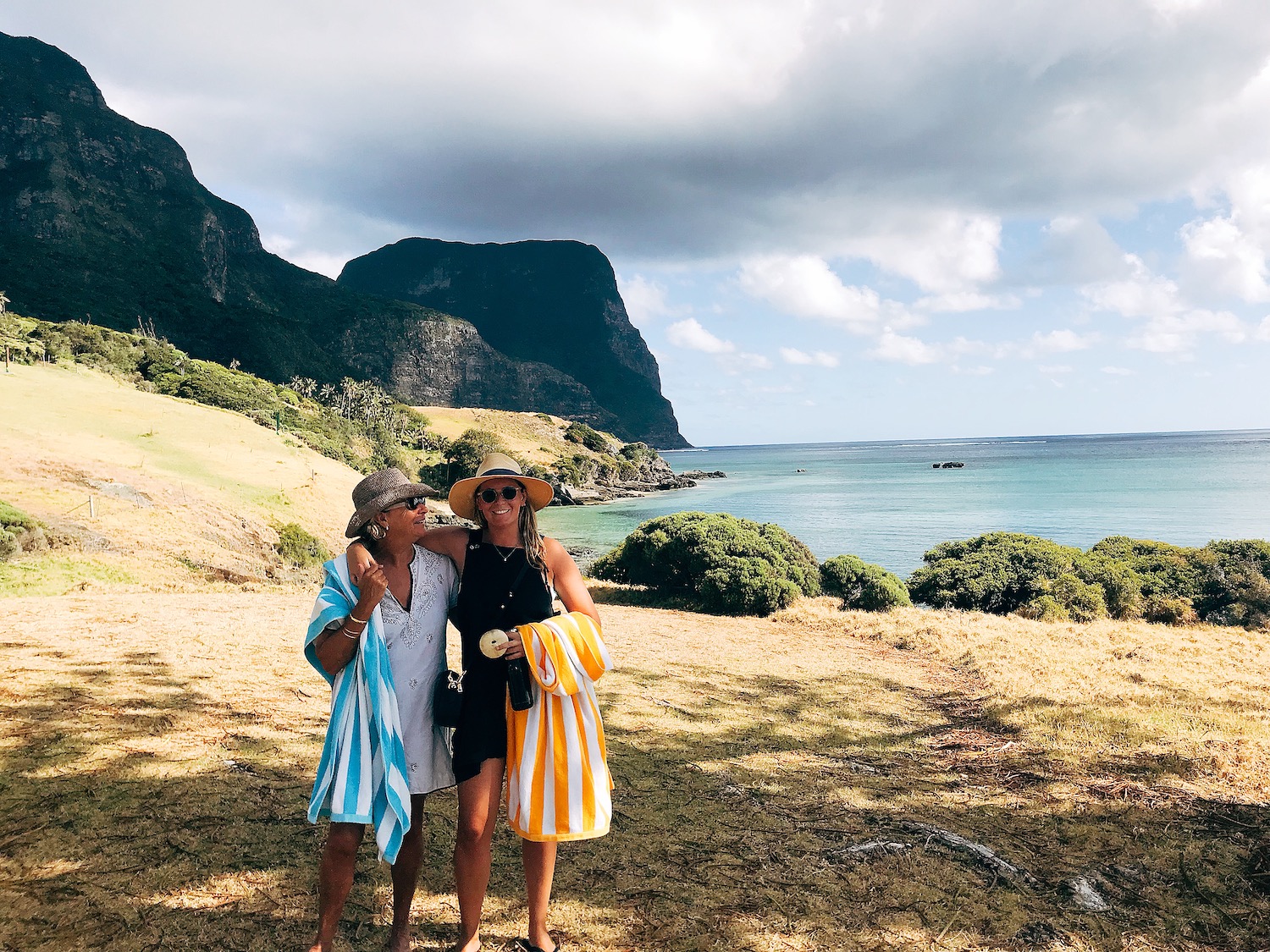 Georgie Davies, Marketing – "Lord Howe Island with my mum and brother. Our first time not only experiencing Lord Howe Island, but spending more than a weekend together, away from work and distractions. As we've gotten older, time together has become a rarity as we all live in different areas of New South Wales, so making time to step away from our lives and enjoy each other's company was great! A special moment for us to reconnect, create new memories, laugh and relax in each other's company. The island has no reception too so that helps!"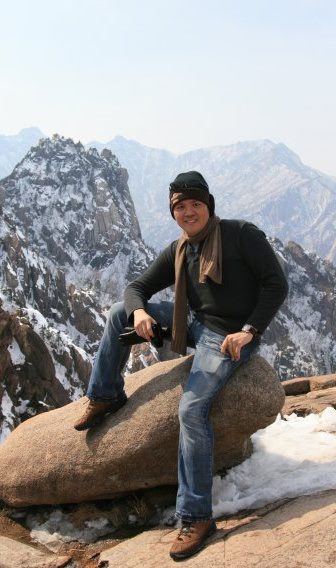 David Sinsuw, Sales – 
"Whenever I have a free time, I always fly back home to spend some time with my family. They always love the surprise visit from me on their birthdays, Christmas or any other occasion that I can fly back home to be with them. No matter where I go, I always remember that family comes first."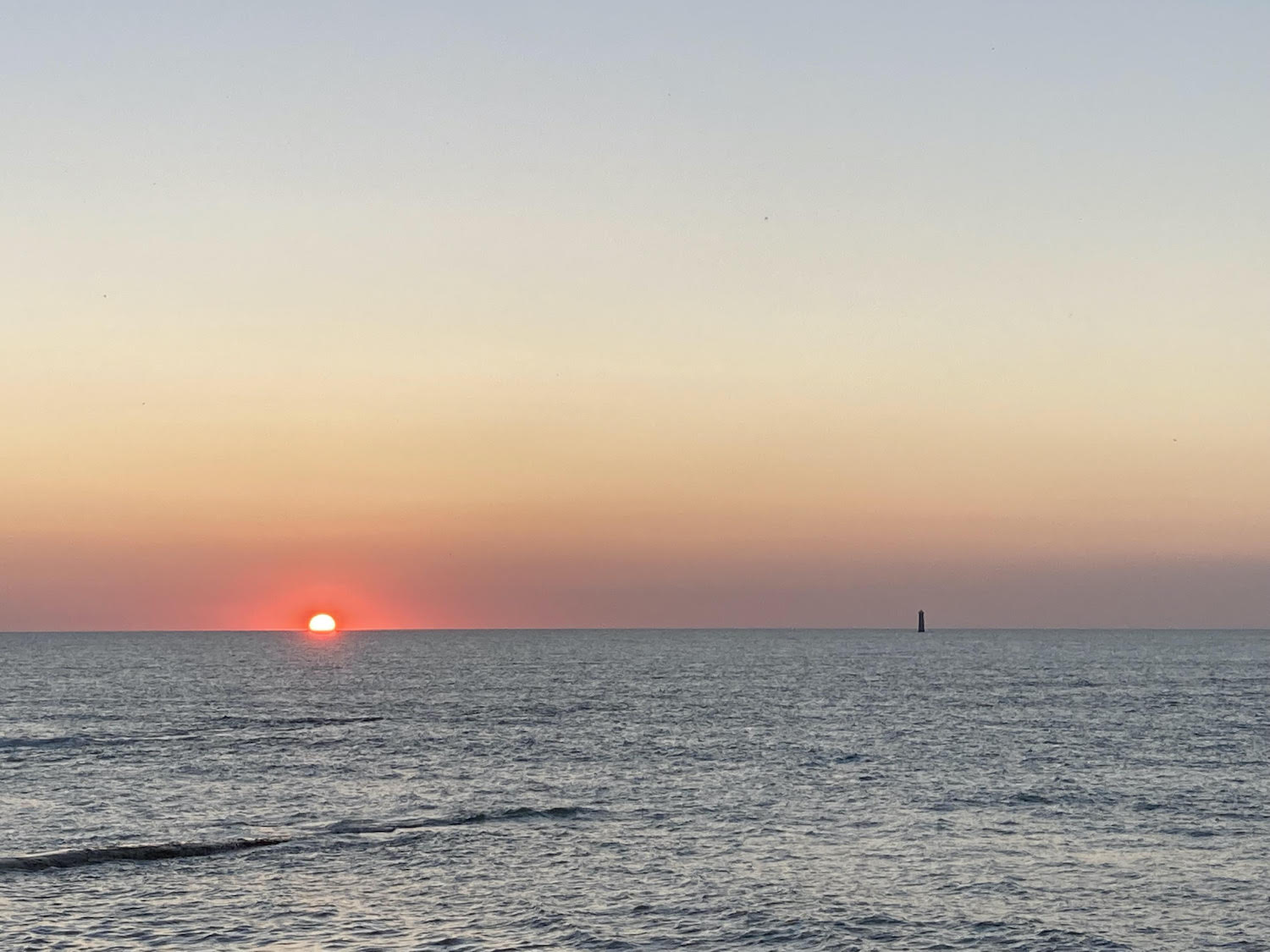 Janet Ludley, Sales Communications – "Sunset on the Ile de Ré, looking west from the North/West point of the island. The Ile de Ré is steeped in French history and you can just make out the old lighthouse in the middle of the sea which has since been replaced by the Phare des Baleines. The tide is in, but underneath the waves you will discover the protected oyster beds. The Ile de Ré has been my holiday location for over 20 years – where friends and family come together from all over the world every summer."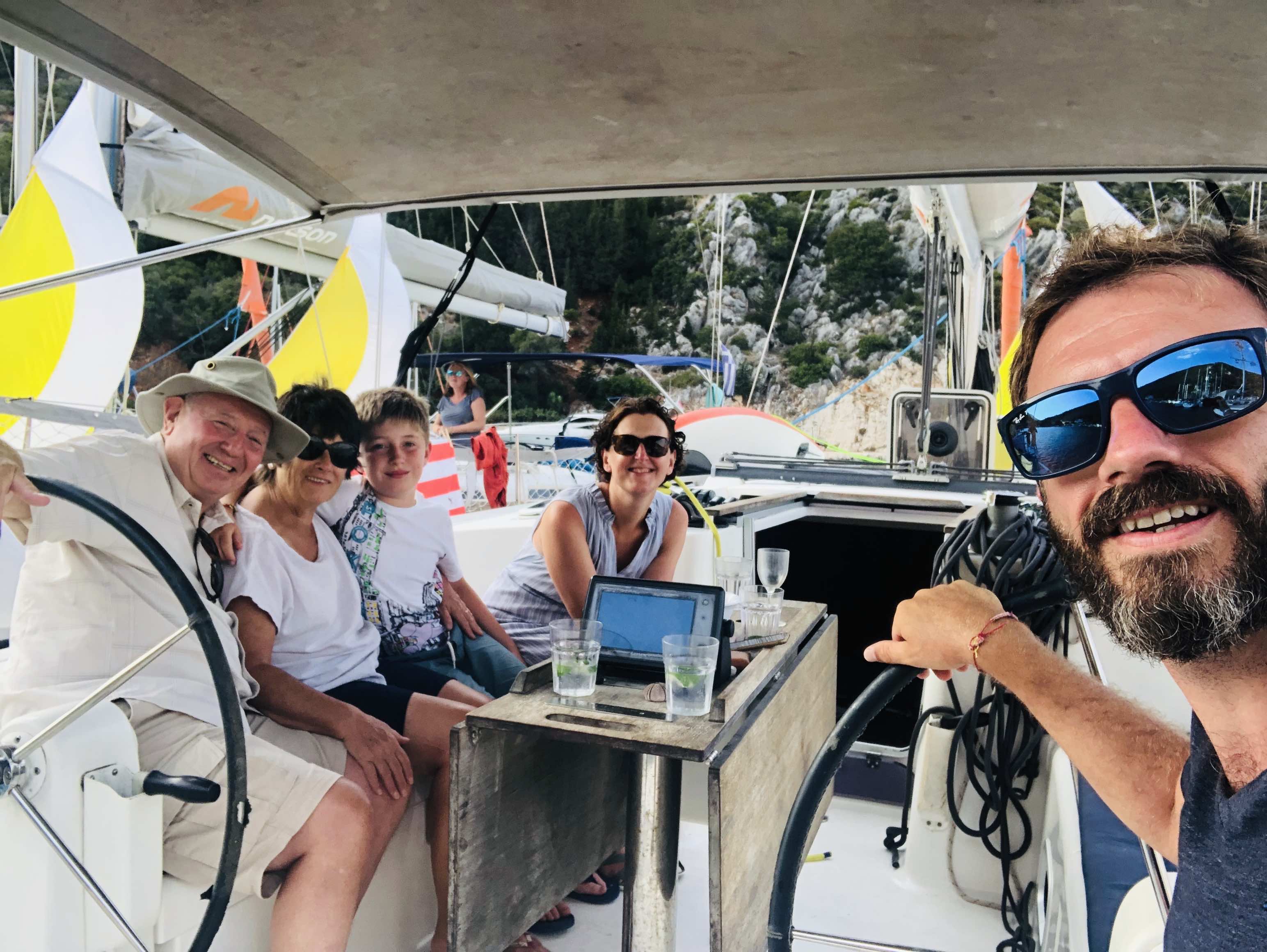 James Bishop, Product –
"This image is from the last leisure trip abroad with my family, including my parents, in August 2019. We went sailing in Greece, island hopping in the South Ionian sea. Sailing is a hobby that my family has enjoyed since I was a child, and I haven't been away sailing with my Dad for many years. It's great to rediscover this shared passion and to see my wife and son, also starting to love sailing too. Plus, it's so much better in Greece than in the English Channel or the North Sea!"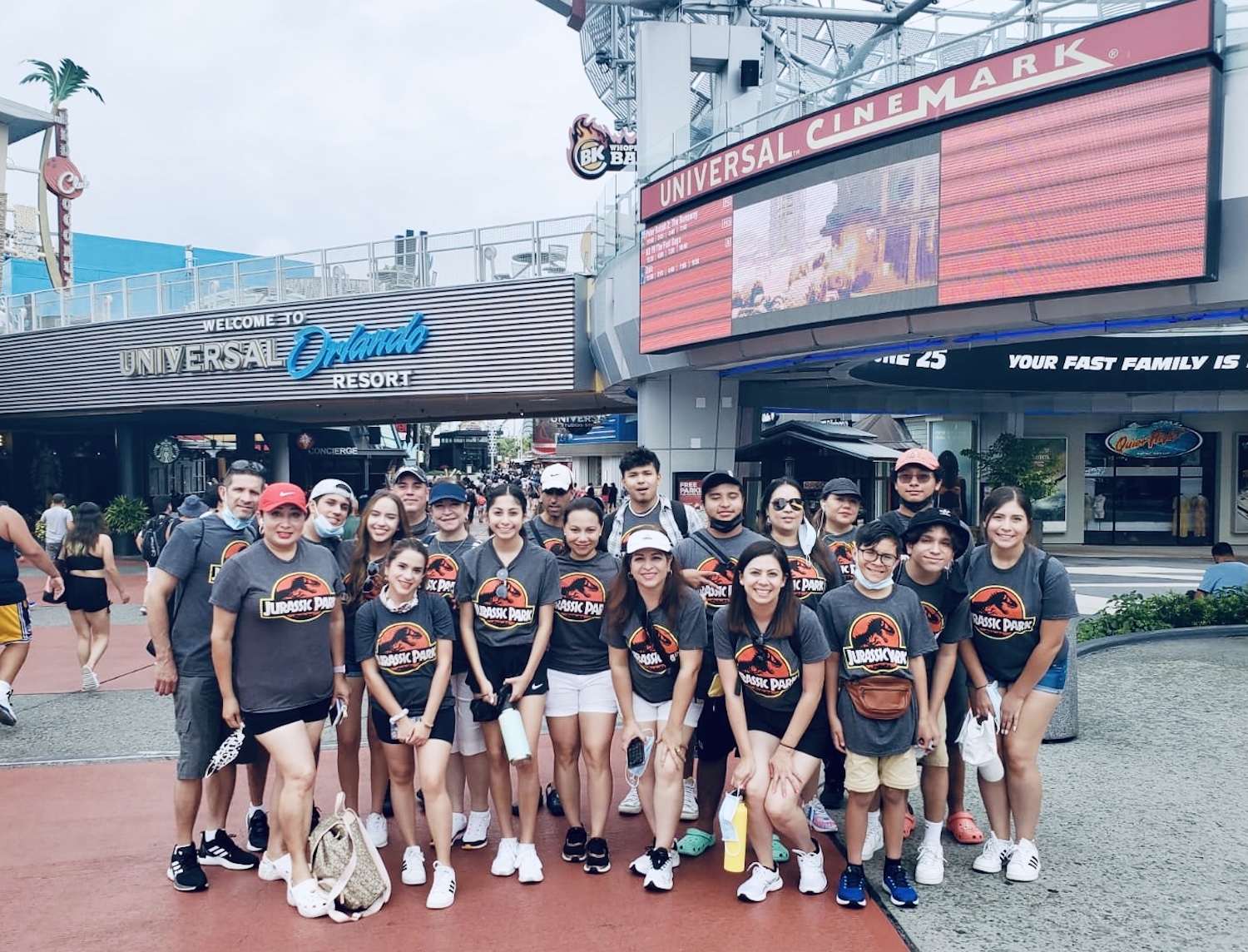 Andrea HGS, Customer Success – "I'm in Orlando, Florida with friends from Church that are like my family. It was my first time to Orlando Studios and I had a great time! Travel is one of my favourite things to do, and knowing new places with people I love means a lot!"
We travel because it's a way of life.
Until the next adventure…