Increase your hotel's occupancy & maximise revenue
We know your rooms are perishable assets. Our platform wastes no time by helping you fill beds and maximise income all year round.
Broaden your online distribution
Increasing your hotel's visibility across a diverse range of booking channels is one of the biggest drivers of room sales, yet many hotels today depend entirely on one or two online travel agencies to sell their inventory.
SiteMinder heightens your exposure to every guest type, from business travellers to Chinese travellers, last-minute bookers, to millennials on mobile or Facebook. With our market-leading partner network, and high-performing direct booking solutions, you get access to the most effective and relevant channels for you and your guests.
Increase your guests' spending
Any guest reservation is exciting, but what if you could maximise each of those sales to boost your revenue?
From food and beverage, to your function rooms and value-added services such as Wifi, we know your property has so much more to offer than a comfortable bed. With SiteMinder, you have the opportunity to market packaged deals and seasonal promotions, and target guest types such as groups, families and business travellers that keep more rooms booked and incremental boosts in revenue coming in.
Track and optimise
Did you know that a 100-room property with 1.5 guests per room and running at 65% occupancy gains data on more than 35,000 guests each year? And, that refreshing multiple sources is no longer necessary to stay continuously on top of your competition?
From reports on your guests' booking trends, to the latest room rates of your local competitors, and your own online performance, SiteMinder empowers you to understand your market like never before. Set pricing and distribution strategies that are based on facts rather than guesswork, to optimise your revenue.
"SiteMinder is an easy-to-use and intuitive platform that every hotel should have to optimise its revenue."

Miguel Barceló, Nakar Hotel

Read more about this case study
Free eBook: The Fundamentals of Revenue Management
Revenue management is the cornerstone of running a profitable hotel. Without revenue management disciplines, you're operating your hotel business blindly.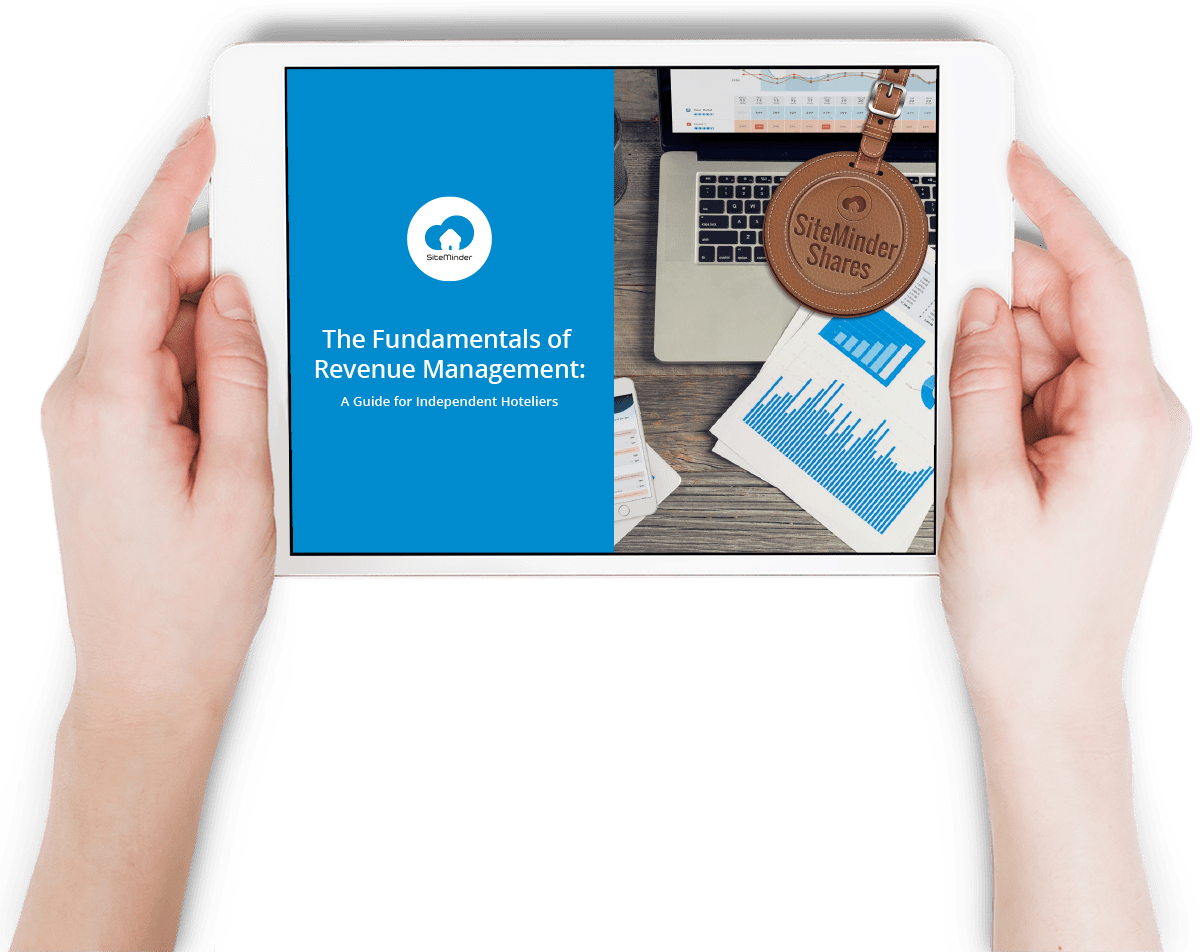 In this guide, we cover the essentials of revenue management:
Market segmentation
Inventory control
Optimising your pricing strategy
Forecasting demand
Automation.
Download now