List your property on Booking.com with SiteMinder's Channel Manager.
Use our industry leading Channel Manager to manage your hotel's rooms and rates on Booking.com and over 420 of the world's top booking channels.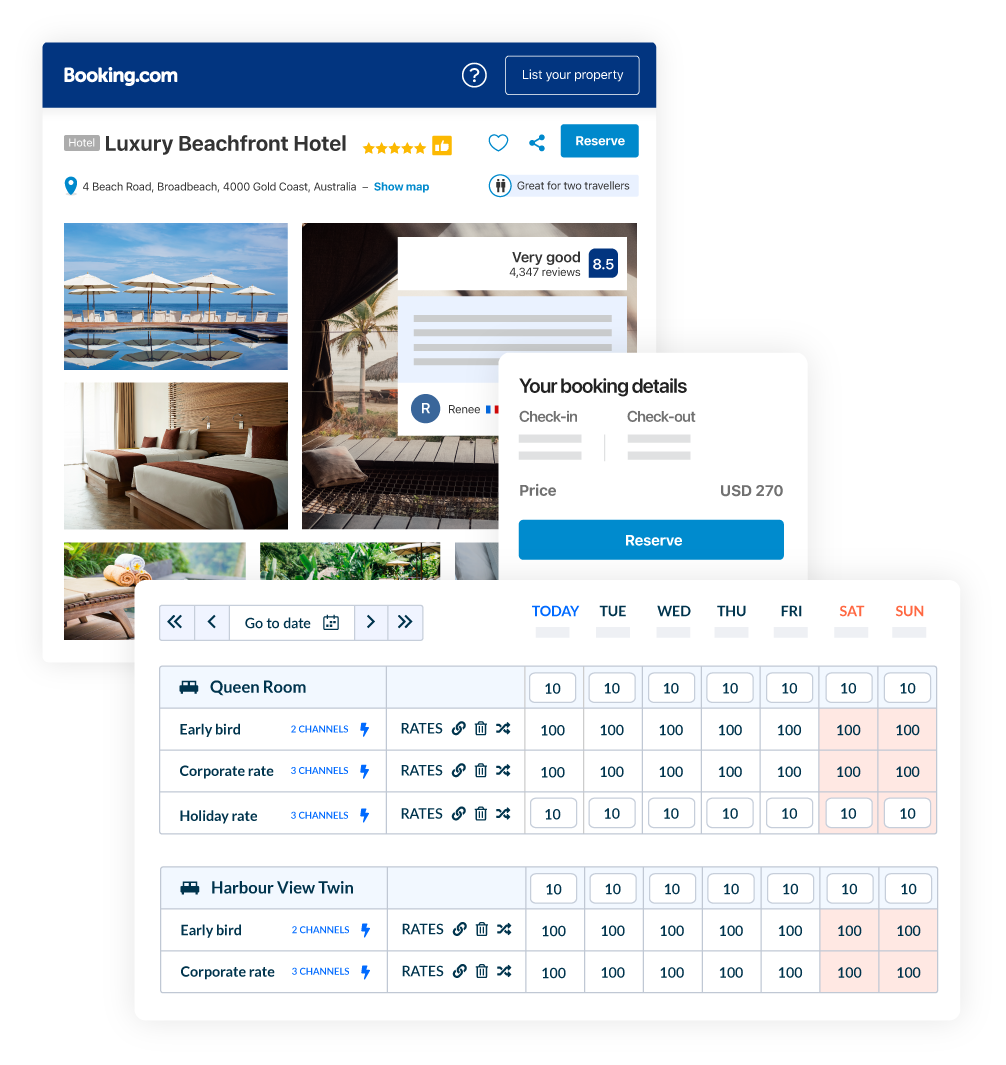 Why connect to Booking.com?
Booking.com has become a brand synonymous with travel. Owned by Booking Holdings, it's one of the largest travel ecommerce websites in the world.
More than 1.4 million properties trust Booking.com to list and sell their rooms to a vast range of guests travelling from all across the globe.
With Booking.com, your hotel has a huge opportunity to put itself in the spotlight.
If you want to connect to Booking.com and combine it with any other channels or methods of distribution, it really helps to use a channel manager.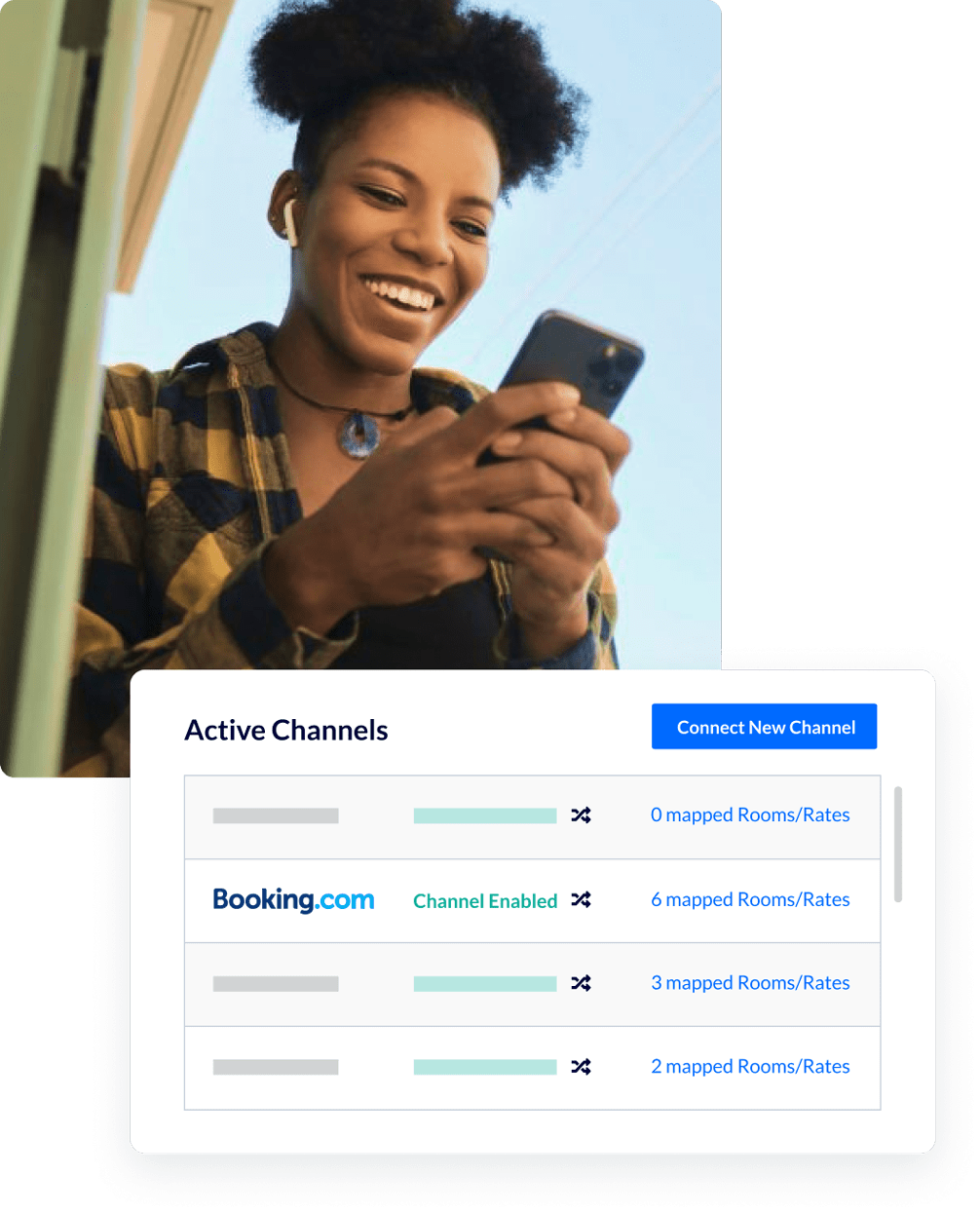 More than 1.5 million
room bookings
processed each day
Available in over
40 languages
Covers 121,000
destinations in
228 countries
How to list your hotel on Booking.com
using a channel manager.
Here are the steps you can take:
Map your rates, availability, and any restrictions to your channels
Start taking reservations!
All the crucial steps will be covered and set up when you begin your free period with SiteMinder and progress through your onboarding process. Once you complete your free period you will have everything you need to operate the channel manager and enjoy all your Booking.com reservations and revenue.
If at any time you need assistance, SiteMinder offers 24/7 1:1 support.
4 reasons to use SiteMinder as your
Booking.com channel manager:
Global reach
Seamless channel management with 450 two-way global connections to OTAs and GDSs to broaden your reach.
---
Fully integrated & instant
100% Booking.com connection quality, meaning no reservations or revenue are lost or delayed.

---
More Revenue
A pooled inventory model to put more of your rooms online and reduce overbookings.
---
Higher Profit margins
Direct booking experience on your website, on mobile and on social.
---
FAQs
Once you have an account with Booking.com you can easily connect and manage your account directly inside your channel manager. Room mapping is a secondary link, connecting each of the rooms/rates on the booking channel with their corresponding room rates in the channel manager. After this, you're ready to enjoy automated, real-time, reservation and inventory updates.