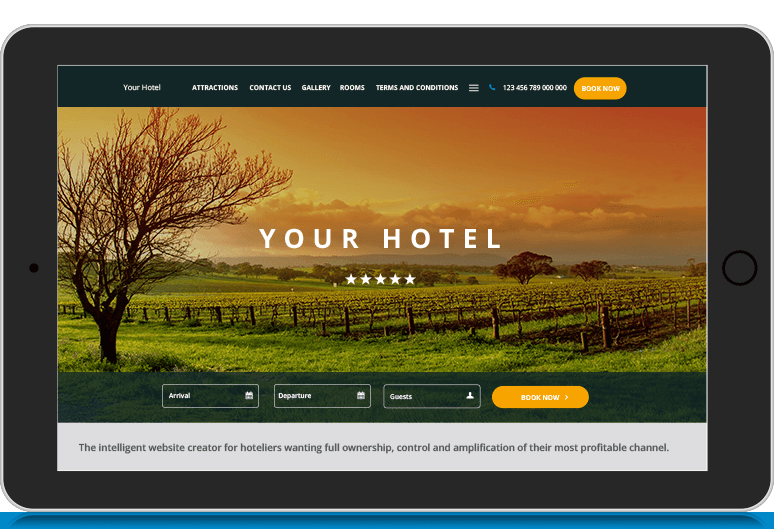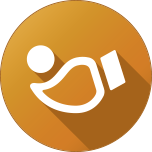 Canvas
Website design
Build profitable hotel websites with purpose.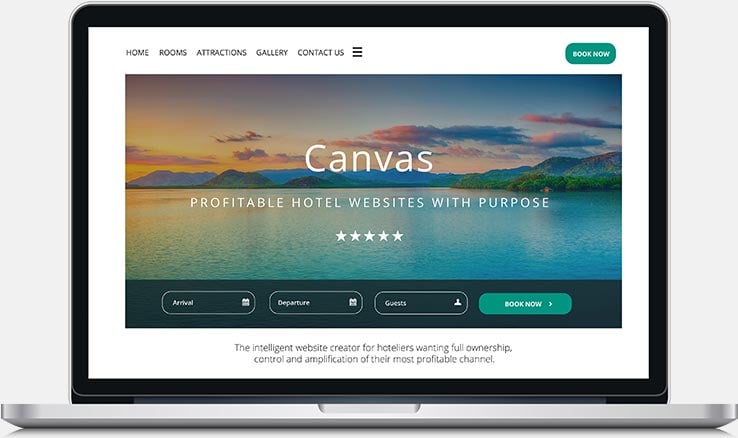 Create instant hotel websites and stay up‑to‑date with no effort.
Forego the effort and cost involved in using a web developer when you use Canvas, the intuitive, easy-to-use website creator – and editor! All the initial work is done for you, so there's no risk of getting things wrong before you take full ownership and control of your hotels website.
Create your website yourself, using inspirational purpose-built templates.
Keep your content live and exciting with ease – at anytime and from anywhere – without the need for technical expertise.
Switch between templates whenever you like and preview your changes before making them live.
Be found by travellers on any device with our responsive design.
Canvas websites are perfect for travellers at any stage of their buying journey, whether they're browsing on-the-go or making a reservation at their desk. Best of all, Canvas meets all SEO requirements from Google so you can be seen where your guests are looking.
Be found and explored on mobile and tablets, the fastest-growing consumer research channel, with 100% responsive websites.
Get optimal search ranking with SEO-friendly websites and compete with third-party booking sites for inbound traffic and reservations.
Capitalise on the growth in last-minute room bookings.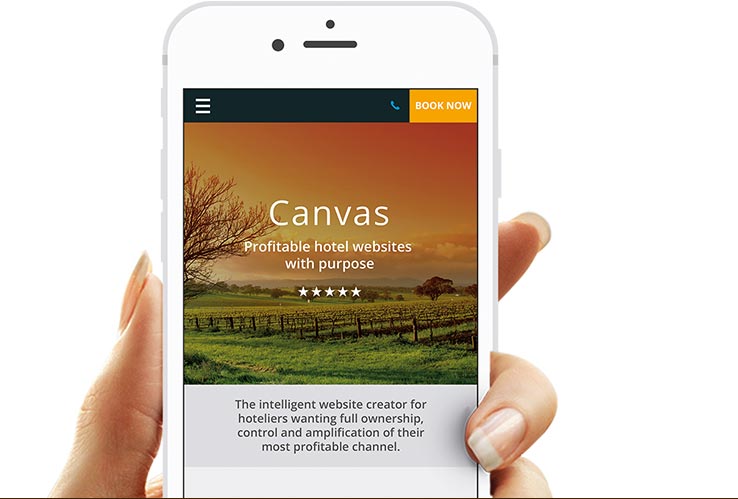 "Working with Canvas I was very pleased with the results immediately. And now I can make changes to my website directly without risking its design or visual elements. As someone with only basic computer skills, this is a key benefit of the product for me."
Thelma Gray, Cowra Country Gardens Motor Inn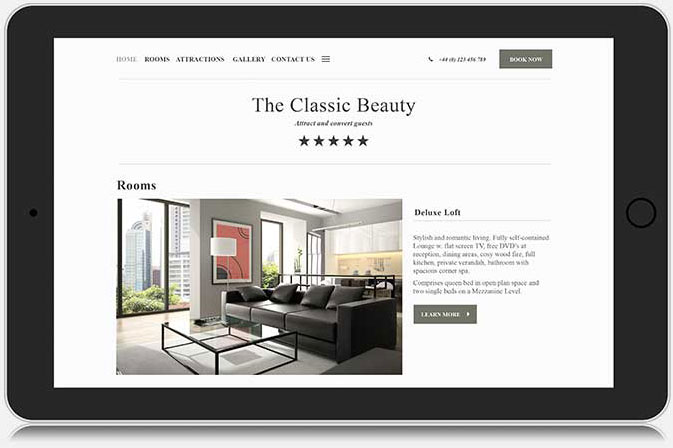 Keep guests on your website and grow your conversions.
Designed by hotel technology experts, Canvas is specifically built to give purpose to your direct online presence. We've combined the best in hotel e-commerce with stunning website designs so you can market your hotel the way you want to and let guests know why they should absolutely book with you.
Establish trust and credibility with your guests from the outset, and facilitate online bookings that feel right and secure.
Turn your website into an engaging, visually-rich shopfront for your hotel to attract and convert visitors online.
Select from a range of purpose-built, clutter-free templates created by user experience experts to ensure maximum conversion rates.
Increase your online revenue and profit margins.
Pay only a low, flat monthly fee for as long as you decide to use Canvas. SiteMinder demands no commissions, so you can make as many changes as you want, when you want to. Canvas also integrates with your hotel's Internet booking engine and channel manager, to broaden your reach and maximise your profit margin potential.
Integrate Canvas with your hotel's Internet booking engine to create a seamless guest booking experience.
Pay an affordable flat fee and turn your website into your most profitable channel. Pay even less for an integrated SiteMinder solution!
Know your website is always supported by the latest technology with a 100% cloud-based platform.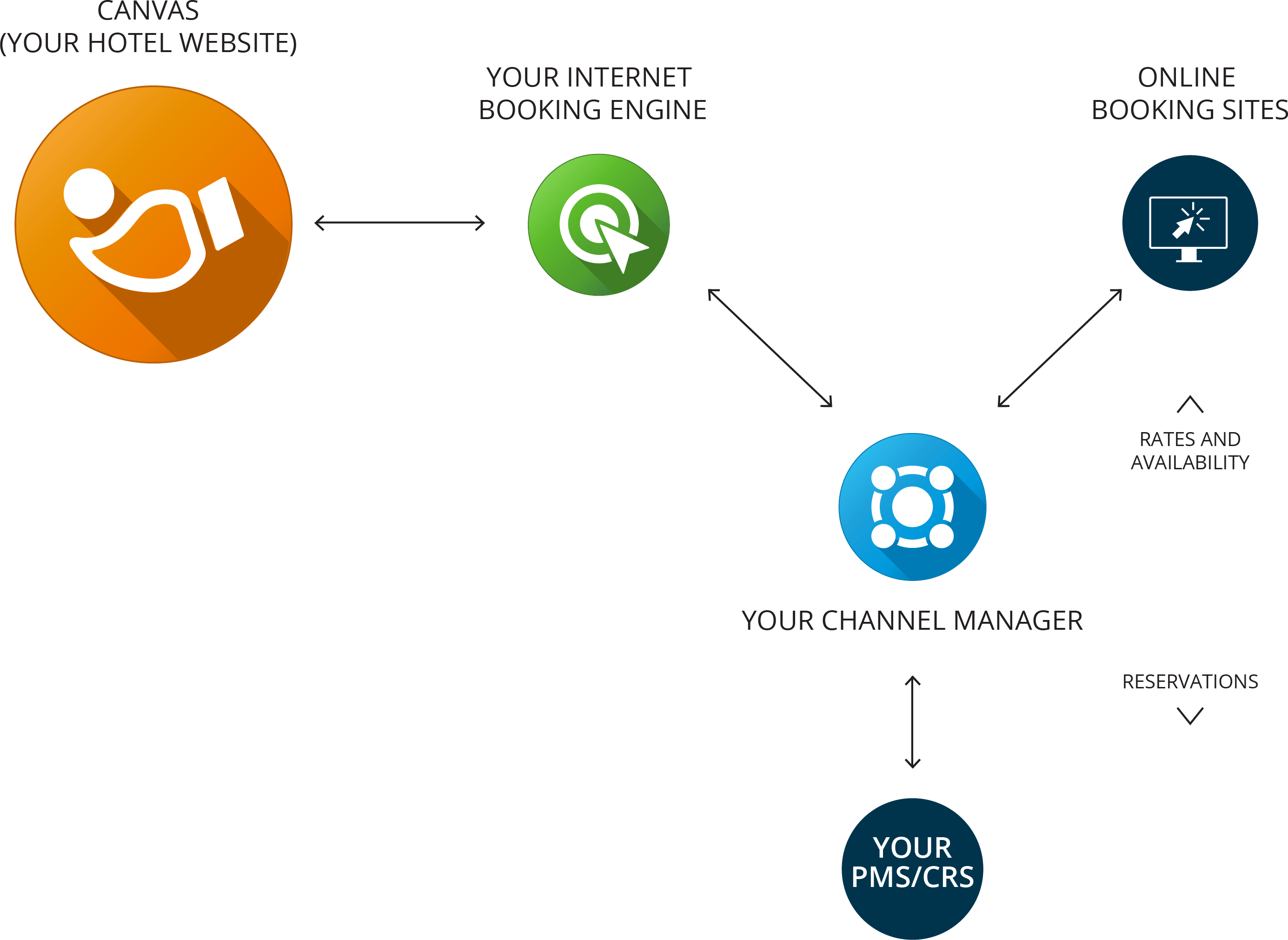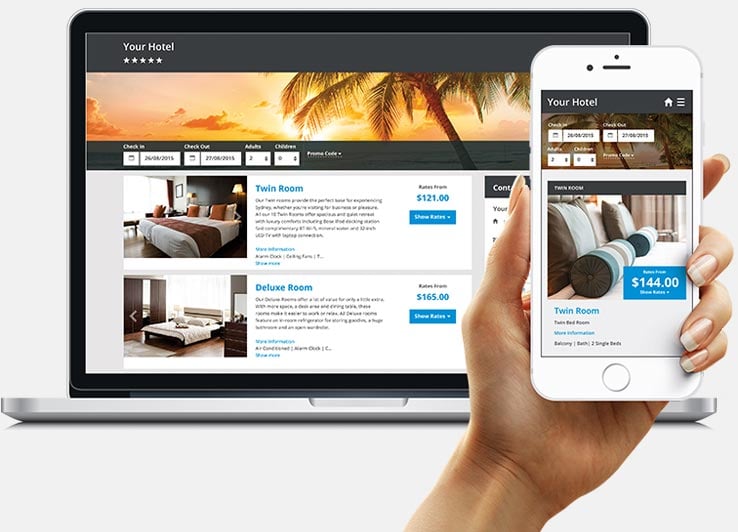 Integrate Canvas with TheBookingButton to reduce your cost and drive even greater conversions.
Using your own wholly-branded Internet booking engine, discover the opportunities that come with direct online bookings and zero commissions.
Increase conversions with a simple and seamless guest booking experience.
Eliminate manual entry of direct bookings.
Make better decisions with data.