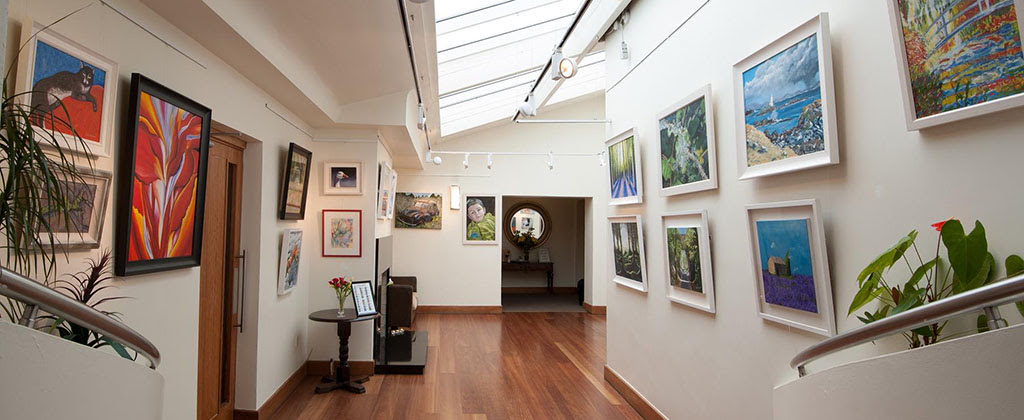 Located in the centre of an historic town in Ireland, the Clew Bay Hotel began working with SiteMinder in 2015.
The 49-room property in Westport, County Mayo in Ireland has been running for 60 years. Located on the west coast of Ireland, the Clew Bay Hotel offers rooms that are individually decorated with great attention to detail and with every comfort and convenience considered for their guests.
We spoke to Shona O'Malley, sales & marketing manager at the Clew Bay Hotel, to find out why the team opted to work with a cloud-based technology solution.
Overbookings and incorrect rates
Before using SiteMinder, Shona faced many challenges at the hotel every day: "We needed to reduce costs in our reservations department. Up until using SiteMinder, we inputted all rates and availability manually into all the third party sites on a weekly basis – sometimes three times a week during peak season. We often had overbookings and incorrect rates online. It took a huge amount of time from everyone."
"Thankfully, our PMS provider recommended SiteMinder to us."
The Need: Reduce cost and labour hours
During the search for a technology provider that would be able to help cut costs, and reduce manual repetitive work, which took a lot of the staff's time every day, roomMaster PMS recommended SiteMinder's simple-to-use technology to Shona and her team.
"The first time I heard about SiteMinder, was at a Failte Ireland presentation. I learned about The Channel Manager and did some research on technology providers. I trusted roomMaster's recommendation and got in touch with their business development manager, Jean Brophy, to find out more."
Jean Brophy, SiteMinder's business development manager for Ireland, took Shona through a product demonstration, and shortly after they agreed to take the next step and start a free trial.
The solution: SiteMinder and roomMaster's seamless integration
The team at the Clew Bay Hotel were looking for a platform that could do more with less – specifically more productivity and less manual work.
The two-way connection between The Channel Manager and the property management system, delivered a seamless integration and real-time online distribution – a dream come true for Shona and her team.
"From the moment the integration was in place, we were able to free up our reception staff to do other important things."
"We can now easily manage our rate strategy."
Piles of paperwork are in the past
For the Clew Bay Hotel piles of paperwork are a thing of the past and now the team is happier with improved yield and room rate management.
The process of starting a free trial through to onboarding and training completely met Shona's expectations: "We are very happy with SiteMinder and everything now works more efficiently for us. With The Channel Manager and the PMS integration, we can easily manage our rates in roomMaster, which are then sent to SiteMinder and pushed out to all our channels."
Shona is so happy with the end-to-end service that she's recommended SiteMinder to two other properties.