Emeraldene Inn & Eco-Lodge is a multi award-winning property in the enviable location of Hervey Bay in Queensland, Australia. Operating for more than 16 years, the hotel has been a SiteMinder customer for the past seven. A strong advocator of environmental sustainability, the lodge won the Fraser Coast Tourism award in 2009 and 2013.
With impeccable modern decor, its 14 rooms are set within two acres of tropical bushland where guests can relax in the pool or the huge entertaining area, all while being delighted by local birdlife. The famous Fraser and Lady Elliot Islands are waiting to be explored only a short trip away and the area is also known for whale watching, with operator Rob and his family offering packages on all these attractions.

The Challenge
The root of Rob's original issues stemmed from being forced to pay a percentage of each booking to his provider for the use of the online booking engine, which didn't seem fair.
"We couldn't understand why this technology company should share in a percentage of our own success! We then spent some time researching to find a "monthly fee" model that delivered the functionality we required, and were happy we came across TheBookingButton and SiteMinder."
Besides this, Emeraldene Inn & Eco Lodge was only represented across four channels and was updating its reservations manually, costing more time and money.
The Solution
Finding a viable option to solve this became a priority and Rob soon discovered SiteMinder could both alleviate his commissions issue, and also immensely improve his distribution using channel management.
"If we had not switched to SiteMinder and TheBookingButton, we would not only have paid twice or three times as much for our website booking solution, but would probably still be manually updating our four primary channels instead of the 20 we manage now via SiteMinder."
Rob found engaging with SiteMinder a thoroughly painless experience and the products easier to use than he expected.
"Despite not having used a channel manager before, it was extremely easy to set up and we were online and operating within no time. Support assistance from SiteMinder was fantastic, and the functionality was very intuitive. The most important aspect for us (other than functionality) was the fact SiteMinder was an Australian company with local and accessible support team."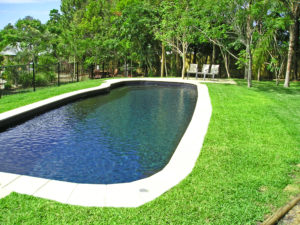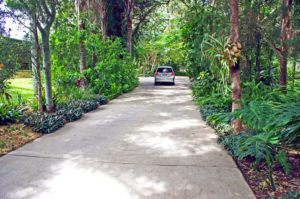 The Results
SiteMinder has made Rob a very happy customer, increasing his access to booking channels, cutting out booking fees, and allowing him to see live inventory and availability.
"SiteMinder allows us to access far more channels than we would otherwise be able to, including live availability and inventory to our inbound contracted agents. Being a small property we are not in a position to be able to grant allotments to inbound or wholesale agents, so having a live inventory connection allows us to compete with the large chain hotels in the inbound markets."
In addition, Rob has been able to notice measurable improvements in bookings and revenue. With SiteMinder, Rob has been able to focus on making his inn and eco-lodge the award-winning accommodation business it is today.

"Back when we first signed up our online bookings increased from 21% of our overall room revenue to 32% within only 12 months. There are obviously a lot of other factors in play, but SiteMinder has easily allowed us to access numerous distribution channels we would not otherwise be able to connect to. We have seen our room nights grow by 57% over the 7 years we have been using these products."