'Agility, dynamism and precision' –  SiteMinder's key qualities
With hotels in Spain, Italy, Dominican Republic, Mexico, Jamaica and Brazil, Palladium Hotel Group is one of the leading hotel chains both locally and internationally. The company has the most exclusive properties in some of the best destinations in the world, and the key to its success is the excellence and quality of its services.
On their way to becoming an industry benchmark, Palladium Hotel Group were looking for a technology partner to help them manage their bookings across a range of locations and from customers all over the world. SiteMinder, the world's leading hotel commerce platform, has been by their side for the past eight years and they have grown together.
Diego Fernández, the group's Corporate Director of Revenue and Distribution, says that working with SiteMinder has been a great advantage when launching hotels in new countries.
"As a global provider, you can be confident that wherever you go, SiteMinder will be there. The platform's strong channel integration means local distribution is reliable anywhere in the world, and it has the top-performing channels for each country."
Javier Aranda, Ecommerce Senior Manager at Palladium Hotel Group, highlights the role of the global distribution system (GDS) in the last few years, which "has been one of SiteMinder's major contributions to the distribution of the hotels managed by Palladium Hotel Group, as it has been very reliable and we have been able to distribute by local market in a globalised environment."
Sustained growth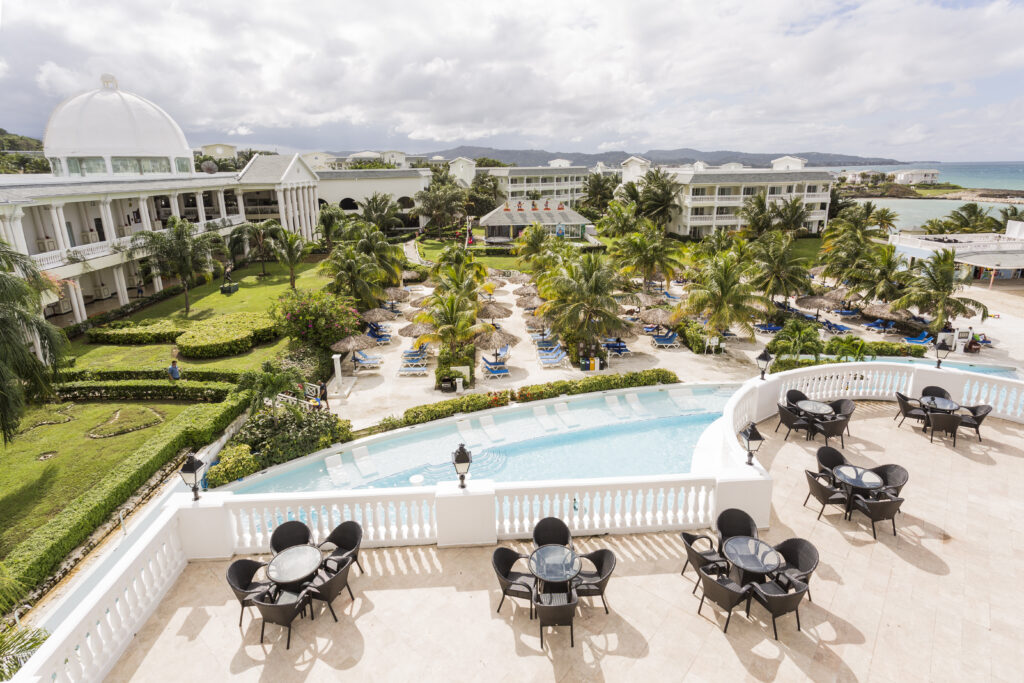 Aranda sums up his professional relationship with SiteMinder in three words: agility, dynamism and precision, and adds:
"If you lack an efficient platform for your day-to-day operations, as you grow, you come up against more barriers and need more resources. However, if you have scalable technology, it's easy to add hotels at a faster rate, flexibly and seamlessly. And we have certainly experienced this thanks to SiteMinder.
Introducing the SiteMinder platform was a radical change for Palladium Hotel Group. Before the move, distribution had to be done manually, which had a negative effect on our agility. Many tasks were done manually and we had to constantly update the availability of our rooms on different platforms. If we wanted to continue to grow, this was no longer viable. We needed to be more agile in the online sector."
The solution, Aranda explains, is SiteMinder's easy-to-use channel manager, "one of the simplest on the market right now," which as a "strong global solution," is a perfect fit for Palladium Hotel Group.
"What convinced us was how easy it is to use, which is one of its main advantages over other channel managers we have used in the past. The tool's usability, both in terms of metrics and rate management, is simpler than with other platforms."
He also points out that training the teams on how to manage the inventory was very straightforward.
"With SiteMinder's platform, we can reach more points of sale and boost our presence in key markets. We are more efficient and we can now reach more locations while taking the same steps."
Going digital to create value
At Palladium Hotel Group, technology and innovation are key to creating value and automating processes. Diego Fernández explains:
"We want to have the best teams and the best technology, as this is the winning combination for Palladium Hotel Group to achieve great results. We believe technology and training are worth the investment. At Palladium Hotel Group, we see innovation as a way for teams to perform high-value tasks, rather than spend time on manual, repetitive tasks that bring little or nothing to the table."
He also notes that SiteMinder is perfectly suited to this work philosophy, as it has a range of automated and user-friendly features that minimise the time required to use the tool.
Additionally, this digitalisation has served to create valuable synergies across different areas within Palladium Hotel Group. As Diego Fernández puts it: "Having a single software tool, where two teams can extract data or interact, means there is an opportunity for synergies to emerge between the two."
This technology is also vital for the customer, as usability is central to the product experience. "If you can implement technology that brings value to the customer, the customer will come back," he states.
A lifelong partnership
"Palladium Hotel Group is a fast-paced company. We are constantly evolving, so working with a provider that can keep up with us isn't easy. A partner that evolves at our same pace, makes for a partnership that lasts a lifetime," says Diego Fernández. "If we were to go back in time, we would still choose SiteMinder, because we trust them. We know that our work meets the highest standards, that there won't be any mistakes, and this, in turn, has a permeating effect on our teams," he adds.
For Chiara Celidoni, Strategic Account Director at SiteMinder, "working with Palladium Hotel Group is a pleasure, because they are not afraid to innovate and try new products; they are curious about technology and are always looking to make the most of our platform. We truly appreciate their commitment to always go the extra mile. There is great passion, dedication and determination to improve, and that is part of their success," she says.