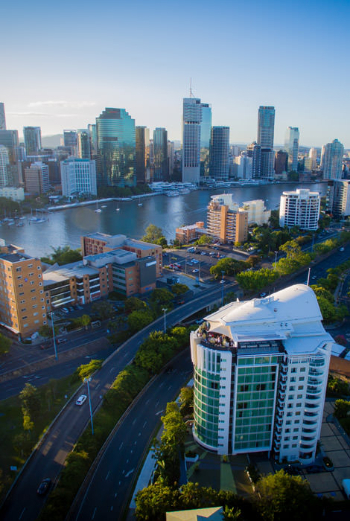 Located in the capital of Australia's sunshine state, The Point Brisbane Hotel offers guests a deluxe home away from home.
With 202 rooms and suites, guests can enjoy views of the Brisbane skyline, river, Story Bridge, and surrounds. This elegant property is conveniently situated in the exclusive inner city village of Kangaroo Point, a brief ferry ride from the heart of the city.
Whether it's sport, culture or pure relaxation you are after, all tastes are catered for, and guests can also bring their business along, with event facilities available for up to 120 visitors.
General Manager Aaron Roberts is responsible for keeping everything running smoothly.
Manual processes causing headaches
Large independent hotels often have a lot to stay on top of. Making sure sales and occupancy are at a healthy level, ensuring double bookings and cancellations are kept to a minimum, working to improve revenue metrics, keeping guests satisfied, and staying on top of property maintenance and daily operations certainly keeps things busy.
Too busy sometimes, which leads to the need for tech solutions to ease the burden. This was the case for The Point.
"We were looking for an inventory management solution that would connect a large number of channels," Aaron said.
"We didn't have much of a solution, it was a very manual process."
Enter SiteMinder.
Dramatic time savings with simple software
Inventory management has been a challenge addressed by SiteMinder for many years, helping hoteliers get valuable time back in their day and automate day-to-day tasks.
For Aaron, using SiteMinder's platform has made a huge difference.
"SiteMinder is now managing around 1000 room nights each week for the property," he said. "This is about 20 or so hours per week of manual inputting."
With almost an entire day given back every week, SiteMinder gives hotels like The Point more freedom to focus on bigger priorities, such as the guest experience or broader strategies.
New platform promises further optimisation
SiteMinder's new platform offers hoteliers even more control over their business, with all features integrated and centralised. This means more insights, more automation, and quicker decision making.
Aaron is looking forward to seeing it in action.
"It should provide even greater efficiency and provide an improved overview of what is happening," he said. "Loading photos across channels from one system sounds great too."
"I also like the option to offer value adds during the booking process. It looks like a one-stop-shop."
Thank you Aaron and keep up the great work at The Point Brisbane Hotel!