List your property on Airbnb with SiteMinder's Channel Manager
Our industry leading Channel Manager's real-time connection lets you update your property's content, room rates and availability effortlessly.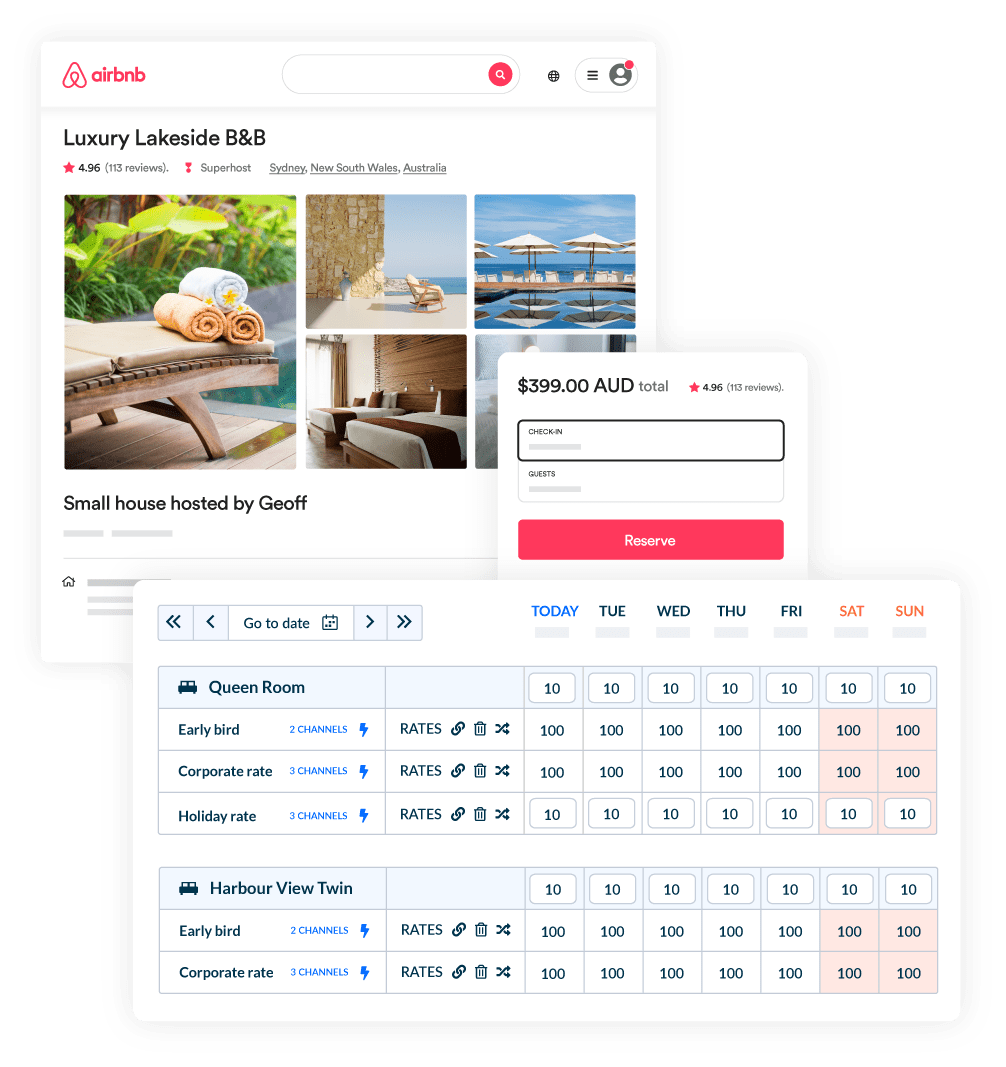 Why connect to Airbnb?
Benefits of listing your property on Airbnb include:
Less dependency on your other OTAs
Higher guest engagement and closer guest relationships
No payment fees or contract commitments
More than 150 million users
272 million bookings made on
the platform in 2019
Over seven million
property listings
More than four
million active hosts
Benefits of using a channel manager on Airbnb
Listing on Airbnb with a channel manager will allow you to:
Enjoy real-time connection between Airbnb and your property management system, so you save time and effort with automatic inventory updates, managed alongside your other channel connections
Write your own listings to highlight what is unique about your property, standing out to guests and differentiating yourself from the competition
Get comprehensive insights and performance reporting for your Airbnb connection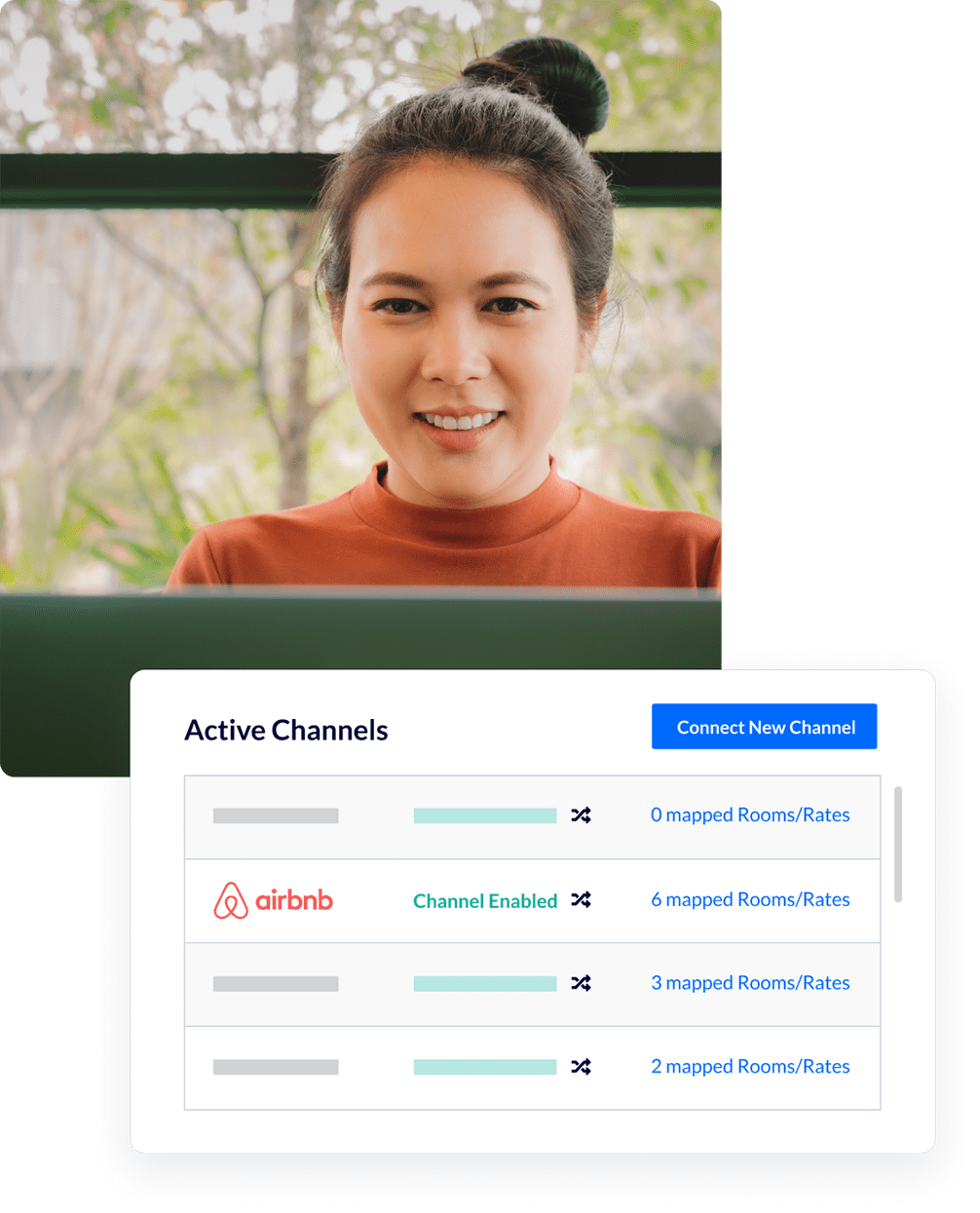 4 reasons to use SiteMinder as
your Airbnb channel manager:
Trusted Airbnb Partner with full support
We're Airbnb's first and most long standing real-time channel management connection. Get local access to SiteMinder's 24/7 Support across the world.
---
Save time and money
It's easy to set up and you're in complete control, sending all of your content through to Airbnb. No manual updating required.
---
Fully integrated & instant
Real time processing and delivery of your hotel's Airbnb reservations, plus synchronisation with our hotel commerce platform to keep availability and rates updated.
---
Access to unique value-added services
Connect your reservation data with 100+ integrated applications to earn more revenue, simplify operations, and enhance guest relationships.

---
How to list your hotel on Airbnb
using a channel manager
If you are an existing customer of a channel manager with an Airbnb connection, you can apply via your channel manager provider. Once approved by Airbnb, your channel manager will add Airbnb so you can start mapping your rates and availability and complete your listing.
Apply now with SiteMinder, Airbnb's first and most long standing real-time channel management
connection.
---
If you are not a SiteMinder customer, you can still apply to be listed on Airbnb once you start your free period with SiteMinder.
---
FAQs
Once your property is listed by Airbnb, you can simply add it as a new channel in your channel manager as you would with any other third-party channel. You can apply to Airbnb independently or apply to be listed on Airbnb via your current channel manager provider, such as SiteMinder. Not all channel managers are connected to Airbnb so you need to be aware of what your channel provider offers.