SiteMinder's Hotel Booking Trends Global Webinar Series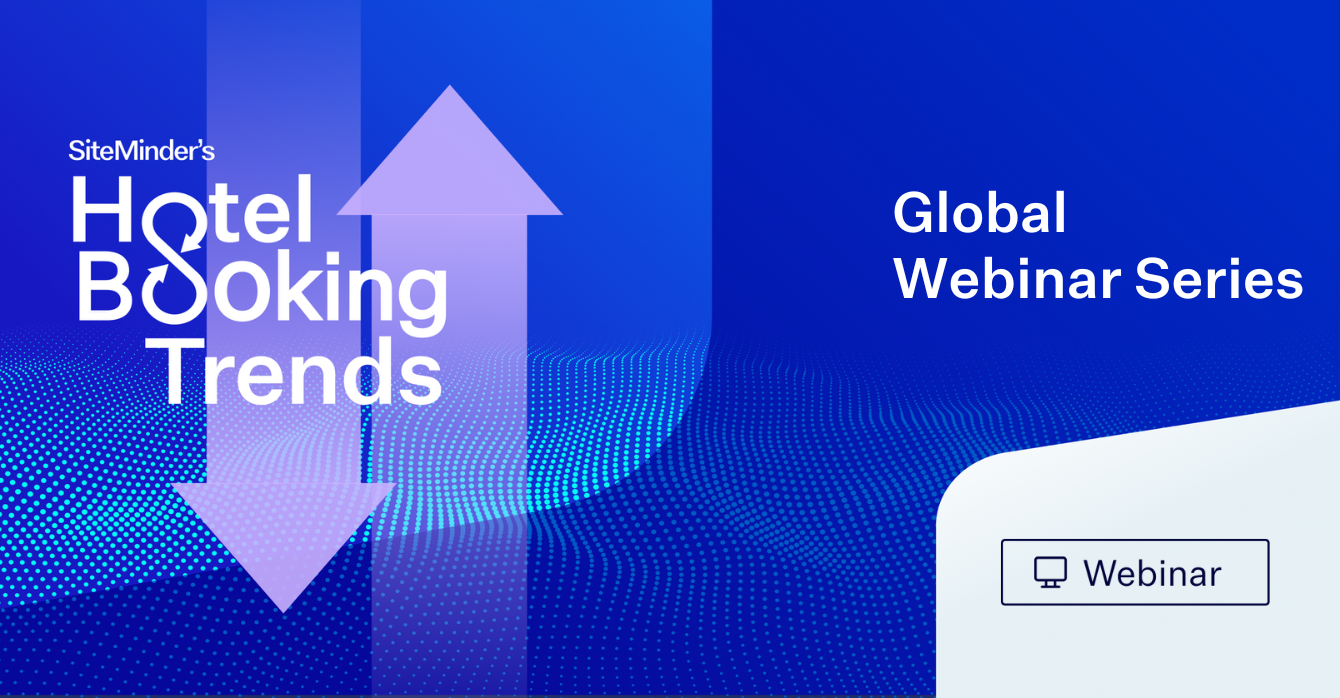 Traveller behaviour is evolving, with guests changing the way they discover and book hotels online, as well as how they experience properties on site. To help accommodation providers navigate through this shifting landscape, SiteMinder recently introduced their Hotel Booking Trends review — an exclusive study of global booking behaviours based on the more than 100 million reservations generated through SiteMinder's world leading hotel commerce platform in the last 12 months.
Following the release of SiteMinder's Hotel Booking Trends, we'll be hosting a webinar series to give hoteliers an insight into the Top 12 revenue making channels for their local market in the last year, and build a data-led understanding of the key forces set to influence local properties in 2023.
Attendees will:
Be taken through the Top 12 revenue making channels for their local market, and what has changed year-on-year.
Be given an insight into how other metrics such as average daily rate (ADR), length of stay, cancellation rates and booking lead time are shifting at both a macro and local level
Be delivered analysis on what these changes mean for their property, and how they can meaningfully respond
This is the first time SiteMinder will be revealing their unparalleled data set at this scale, making it a discussion not to be missed by accommodation providers.
See webinar dates and links below to register.
Thailand | 22 February 
Indonesia | 23 February 
Germany | 23 February
Italy | 8 March
Spain | 8 March
USA | 8 March
Mexico | 9 March
UK | 9 March
Portugal | 14 March
Australia & NZ | 14 March