Expedia Channel Manager
Use SiteMinder's Channel Manager to manage your hotel's rooms and rates on Expedia and over 450 of the world's top booking channels.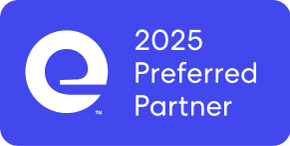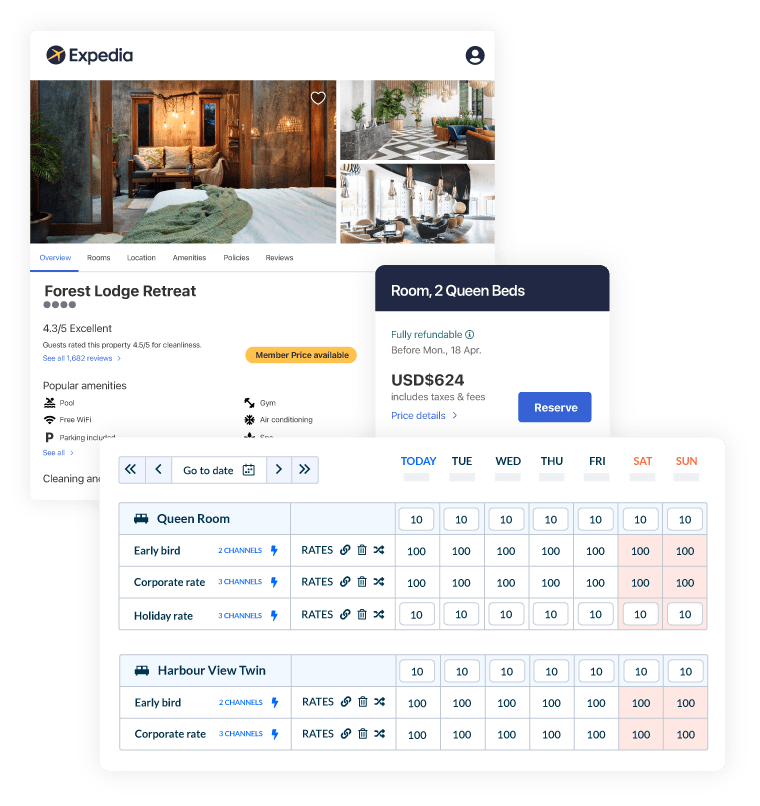 Why use an Expedia channel manager?
Benefits of using SiteMinder's Channel Manager for your property include:
Real-time rates and availability shared between your property management system and Expedia.
Automatic and instant updates via two-way connections, saving you time and effort with each reservation.
Comprehensive insight into Expedia's performance for your hotel.
A potential increase in direct bookings, via The Billboard Effect.
Why connect to Expedia?
Expedia Inc. is a global leading online travel agent trusted by 1M+ hotels worldwide to host and distribute their rooms. Travellers from every corner of the globe visit Expedia to book their trips and accommodation.
With the corporation operating a number of booking channels under its umbrella, Expedia is a valuable and diverse distribution asset for your property.
No matter where travellers are booking from, or how far in advance, you have a chance to put your hotel in the spotlight. Using the platform to sell your rooms gives you access to more guests than ever.
If you want to connect to Expedia and combine it with any other channels or methods of distribution, it really helps to use a channel manager.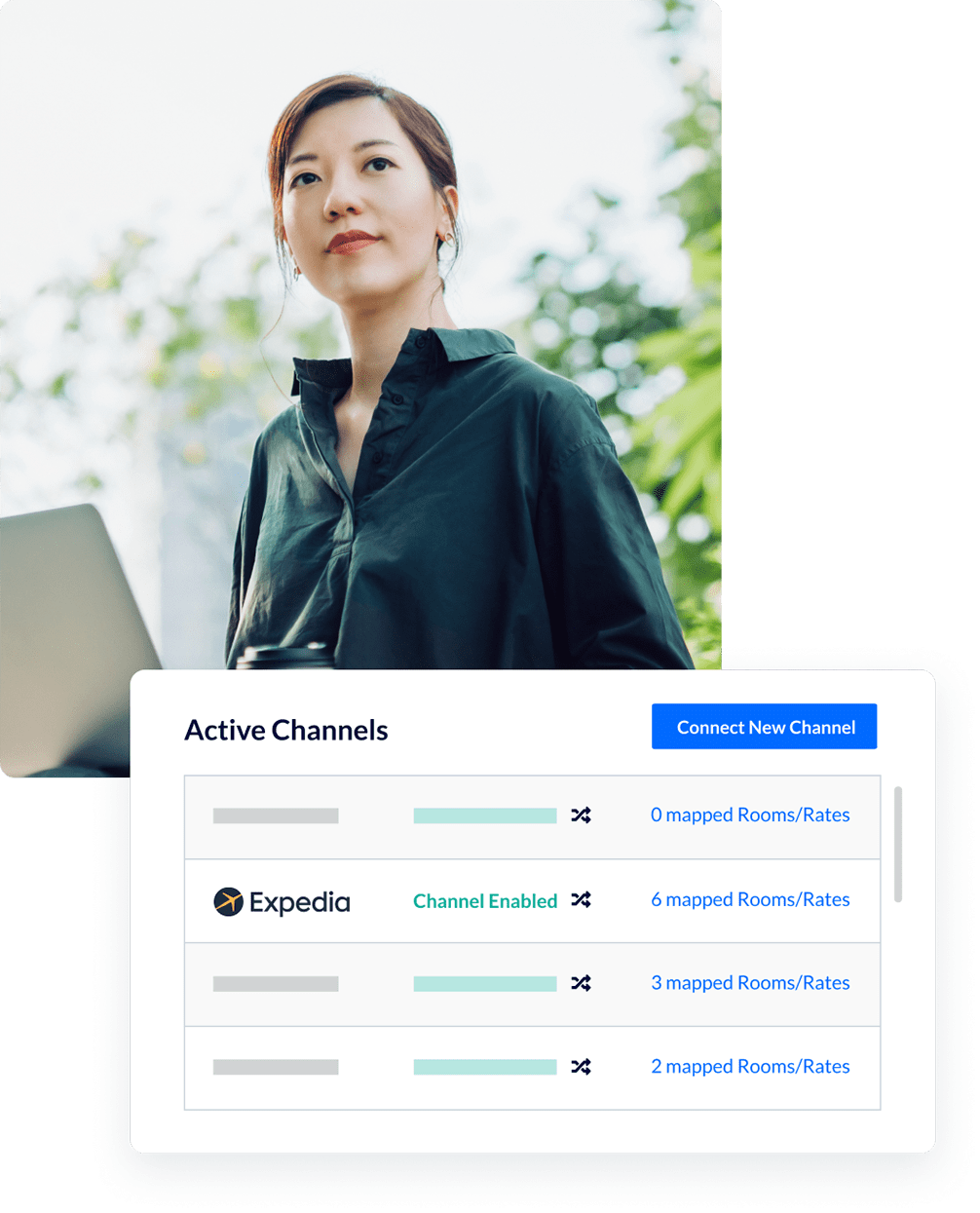 Includes Hotels.com, Wotif, Orbitz, Travelocity, Hotwire
60 million visitors each month
Reach guests in more than 60 countries
How to connect Expedia to the Channel Manager
Here are the steps you can take:
Map your rates, availability, and any restrictions to your channels
Integrate your channels, including Expedia
Choose your pricing model, and whether to enable Expedia Traveller Preference (ETP)
While it may seem complex, all of this will be covered and set up when you begin your free trial and go through your onboarding process, plus you will be fully supported with 24/7 1:1 assistance. So just complete your free trial and you will have everything you need to manage everything yourself and enjoy all your Expedia reservations and revenue.
Why use SiteMinder's Channel Manager for Expedia
Global reach
Seamless channel management with 450 two-way global connections to OTAs and GDSs to broaden your reach.
---
Lower cost of acquisition
Instantaneous integration with the world's leading hotel technology platforms. PMS. CRS. RMS.

---
More Revenue
A pooled inventory model to put more of your rooms online and reduce overbookings.
---
Higher Profit margins
Direct booking experience on your website, on mobile and on social.
---
Frequently asked questions about Expedia channel managers
No, Expedia is an online travel agent, not a channel manager. As an OTA, Expedia allows accommodation providers to list their property on the website and receives a commission when guests make a room reservation. In the hotel industry, OTAs like Expedia are also often referred to as distribution or booking channels, or any platform where properties can sell their hotel inventory and get reservations for their rooms.
Hotels need a channel manager on Expedia so it can be easier for them to manage their rooms and rates on the booking site and across other distribution channels. Without an Expedia channel manager, you will have to manually update your hotel prices and availability on all connected channels—a tedious task that's too time-consuming for managers like you. This process also makes it more prone to human error and rate disparity, increasing the risk of double booking and poor guest experience while lacking the insights to optimise your pricing and boost hotel revenue.
Setting up your Expedia channel manager can be easy using the world's leading channel management solution provider, SiteMinder. We will assist you in establishing a secure and reliable connection between our channel manager and Expedia. This usually involves configuring the settings to facilitate information exchange between the two systems. You can then easily update your room inventory, rates, and availability within SiteMinder through our user-friendly interface or simply importing data from your PMS. Next comes defining the rate plans and restrictions that you want to offer on Expedia through SiteMinder. Generally, this includes setting up pricing rules, minimum and maximum stay requirements, cancellation policies, and other relevant details. Consider testing the room availability, rates, and restrictions sync in real-time to see how the Expedia channel manager actually works. Watch a quick demo or book a free consultation.
SiteMinder is a free Expedia channel manager that you can try for 14 days. With your 14-day free trial, you can use the world's number 1 channel manager along with a direct booking engine, PMS integration, and more. The free trial does not require a credit card and there is no obligation to purchase after the trial period ends. You can increase bookings by 50% with SiteMinder—start your free trial today.