The Kirimaya brand is the first 5-star Design Resort in Khao Yai, Nakhon Ratchasima. It provides services with over 18 years of experience showcasing a unique identity. In the hotel, guests will enjoy an 18-hole Jack Nicklaus-designed golf course as well as a natural lifestyle.
When discussing with the Revenue and Reservations Manager, Atchara Nakpoom about the Kirimaya brand concept, she said: 
"Besides the concept of a well-designed hotel, we are also constantly improving our guest experience; striving to provide our guests with a great experience on every stay. We always offer warm service, and we pay great attention to every detail from when a reservation is made to the check-out date.  Our guests can experience each season in a unique way through our services and popular activities such as Maya Cruise, Maya Theater and Secret Garden."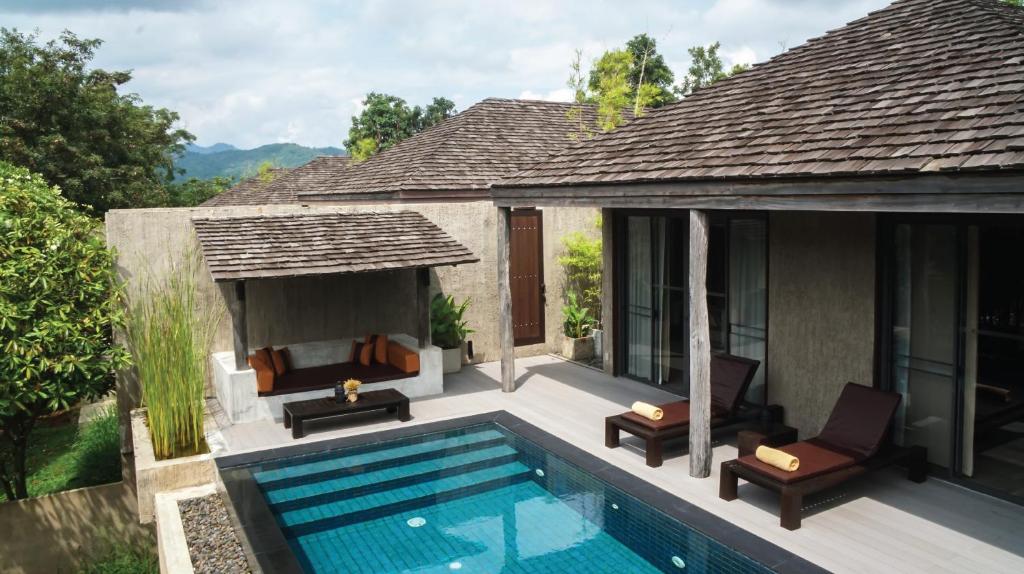 Managing room rates and online bookings swiftly with SiteMinder's channel manager
90% of Kirimaya's customers are Thai, thanks to Khao Yai's popularity as a tourist destination. Thus, Kirimaya's brand selects customer-friendly technologies, such as SiteMinder, for its domestic market.
When sharing her experience as a SiteMinder platform user, she stated that"The old software from another provider that we used in the past was not working even though it was from a global brand."
"Yes, their product had many functionalities, but none worked for our Thai customers. This limited our ability to implement sales strategies, and lost potential sales opportunities. Did I also mention that contacting their support team was time-consuming?."
"SiteMinder was the very first international platform to come to Thailand. They came with a long-time experience, enabling them to gain the trust and have a proven track record of success among Thai hoteliers. SiteMinder always understands the problems and to the greatest extent feasible, develops their system in accordance with the hotel management. The system is extremely user-friendly, stable and simple to understand, as well as has a wide range of capabilities that fully suit the needs of varied tactics."
Thus, the brand implemented SiteMinder's channel manager, starting with Kirimaya Golf Resort Spa Hotel and gradually expanding to the other properties.
More strategies lead to a 50% increase in overall bookings thanks to the SiteMinder platform
At Kirimaya, an emphasis is placed on RevPAR (Revenue Per Available Room), a metric that measures hotel room sales and how revenue from those sales is measured. It aids hotels in evaluating their overall revenue management approach. As a result, the RevPAR indicator is critical for maximising revenue per room.
To improve a property's RevPAR, both the average room rate (ADR) and occupancy rate must also increase. The management team saw this as a challenge. Ms Atchara stated that during the pandemic, "we were able to increase RevPAR by more than 30% by executing yield management on the platform swiftly and accurately."
She also provided us with an example of SiteMinder's channel manager's flexibility:
"With the old system, when we wanted to sell promotions through only certain OTAs or wanted to sell only 2 rooms per day, we just couldn't. But with SiteMinder's channel manager, we can make changes at any moment, for example, enabling an offer only for two of the ten online channels that we're connected to for any selected periods"
Another intriguing method of using the hotel room rate strategy based on demand and the occupancy rate is "when updating the room rates, we can configure our pricing settings and link them. A Best Available Rate (BAR) of 1,000 baht may be linked to another rate through what's called the Link Rate Plan. When we change the BAR price, it will immediately link and update to another rate."
Moreover, SiteMinder has a great function that enables hotels to visualise the revenue generated by each sales channel.
"We can see how many bookings come from online channels such as 30,000 bookings from Agoda, or 20,000 bookings from booking.com. This is an analytical tool that helps us with analysis so we can see which channels the hotel has performed well and which channels still require further improvement. By using this we can monitor sales, market trends, and create marketing plans that maximise profits," Ms Atchara explained.
Adapting to COVID-19
Despite the COVID-19 pandemic's impact on travellers, Kirimaya continues to improve services to reassure customers.
"We limit the number of visitors who have breakfast in one seating to no more than 50 persons," Ms Atchara said. "All staff members have now got the third dose of the vaccine. In addition, there will be masks and alcohol gel provided in the room. All guests are required to wear a face mask at all times when visiting the shared areas"
"In terms of sales, we've made a lot of changes. We continue to monitor the booking trend and utilise promotions to infuse it when demand falls. When the demand increases, we adjust the price rate. However, if bookings slow down on any given day, we may have to lower the price." We analyse and determine whether or not the market rates and our hotel's price are consistent."
Apart from utilising SiteMinder's channel manager to assist hotels improve reservations from numerous channels, Kirimaya experience with SiteMinder's support is positive:
"SiteMinder's 24/7 support makes us feel at ease and their support is easily accessible. Whenever you have any questions or issues while using the system, you can contact them. SiteMinder's Asian headquarter is in Thailand and there are always Thai and foreign support teams here ready to help us. We're glad that we're ensured that we will have support throughout our use."
Thank you for sharing your insights, Atchara Nakpoom. We look forward to hearing more about your great work at  Kirimaya brand.