---
---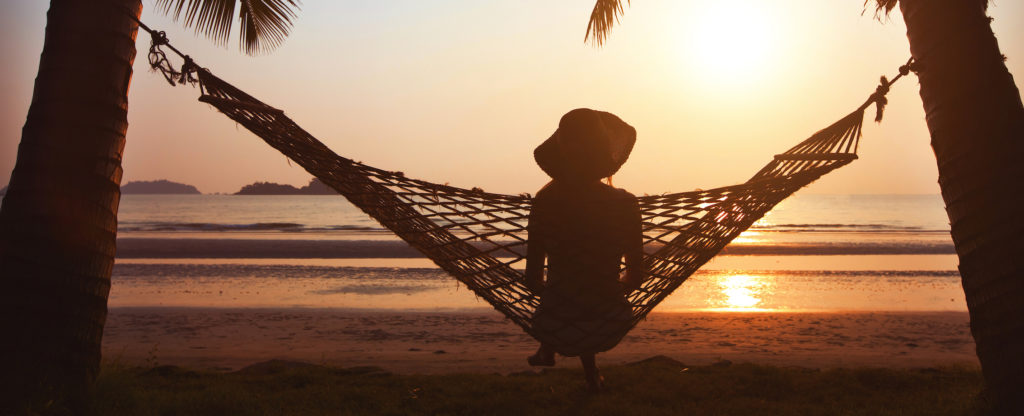 It wasn't too long ago that I would see international tourists walking the streets of Bangkok, even if it feels like a distant memory to me now. There were times when I was sure that tourist volumes were growing and, indeed, in 2019, Thailand experienced its biggest year of tourism in history with approximately 40 million international guests flocking to the country. It's a figure well over half of Thailand's population and was projected to increase by a further 2.5 percent this year, until COVID-19 dismantled future projections.
To put 40 million into further perspective, it represents an almost 50,000 percent increase in guests compared to 1960 and is more than double the number of 2011 visitors. Sustainable growth? Likely not, and parts of the country were certainly feeling the impact.
Maya Bay on Ko Phi Phi Leh island, which was famously depicted in Hollywood films Blue Lagoon and The Beach, in 2018 sadly announced its closure until 2021, after the 5,000 visitors it was accepting per day began proving too much for the natural environment. Additionally, the entire island of Koh Tachai has remained closed since 2016 to allow for the rehabilitation of the natural ecosystem.
It's easy to understand the international intrigue. Thailand's tropical beaches, ancient ruins, food culture and hospitality make the country a truly unique package, something that we should be thankful for and proud of.
For locals, however, until now the boom in travel has meant rapid changes to the Thailand they once knew, with infrastructure updates simply not able to meet demand and overcrowding becoming a very real issue. As a result, many have travelled abroad to distance themselves from the international tourists that packed their local landscape, to experience a new place that was nowhere near home.
Planning locally for the first time
With the restrictions on travel created by COVID-19, the behavioural trends within Thailand have shifted. From looking at a destination on the other side of the world, to looking to the regional town a few hours away, the people of Thailand are discovering their surrounds once more—or perhaps for the first time—with space to now move freely and enjoy local treasures undisturbed.
For the first time in recent decades, inbound travel has been less than in the previous year, and by a considerable margin, replaced at least in small part by the increased domestic travel of locals.
According to recent data, local travel among Thais was up 13 percent on 2019 levels in June, with Hua Hin, Pattaya, Chiang Mai and Phetchaburi some of the current destinations of choice. And, consistent with global trends, it's the areas away from major cities that continue to offer the greatest appeal, a finding evident in SiteMinder's World Hotel Index. Despite the pandemic, booking momentum for an island location such as Ko Chang is currently higher than this time last year, according to the Index, whereas the booking volume for hotels in Thailand's capital of Bangkok is at just 33 percent of last year's levels. This is also due to the reduction in both international and business travel.
In a short period of time, hotels right across the country, from those located in cities to those located in previously-less-popular destinations, have been forced to flip their approach. With that, they have also been handed an opportunity to reconnect with, and cater to, the preferences and habits of their own people. They've been able to rise to the new cleanliness measures expected by their health-and-safety-focused Thai guests, and trial new ways of approaching the guest experience, with fresh messaging and new processes now updated for the COVID-conscious world. Those like White Ivory B&B in Bangkok have reimagined their offering by adapting their hotel business into a food delivery service.
Thinking for the future
From being behind just 31 percent of hotel bookings made in November 2019, the World Hotel Index shows us that domestic travellers now comprise 95 percent of all hotel guest arrivals across the country.
So, while it is currently unclear when international tourism will meaningfully return to Thailand, could this be a time to reflect more broadly before regular programming inevitably resumes? I believe it's an opportune time to recognise the state of travel locally; what it has been and what it could be, and the role that hotels throughout the country will play in shaping the future. While I look forward to seeing international tourists walking the streets of Bangkok once more, I also hope we don't wait for another crisis to see all that our wonderful country has to offer.