---
---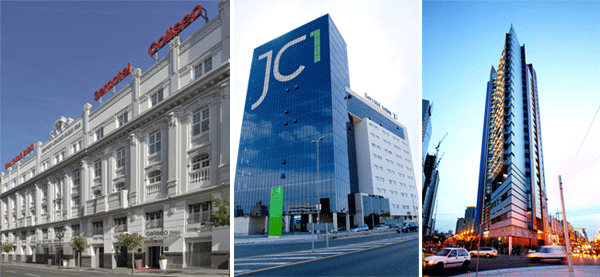 London, UK – The global hotel industry's leading provider of online distribution technology, SiteMinder, today announces it has secured one of Spain's largest hotel chains, Sercotel, to cement its growing hold of the local Spanish market.
The announcement comes one week ahead of the world's tourism trade fair for the Ibero American markets, FITUR, being held in Madrid.
Sercotel says, to date, nearly half of the hotel chain's portfolio in Spain – which comprises 124 predominantly four-star properties with a total of 16,000 rooms that attract 4.6 million overnight stays per year – have signed up to use SiteMinder's Channel Manager, the industry's leading channel management platform, with more properties expected to go live in 2015.
"Our first SiteMinder-connected property went live last year and it didn't take long for nearly half of our other hotels across the country to follow," says Javier Tausía, COO of Sercotel Hotels.
"Using SiteMinder's Channel Manager, our hotels have not only gained real-time access to more than 200 of the world's top distribution channels, but they have been able to reduce their costs of guest acquisition while increasing their revenue. A number of the signed properties have also integrated their property management system with The Channel Manager to capitalise on SiteMinder's fully-integrated, two-way solution from online to their front desk."
Sercotel has established 154 hotel properties located in over 106 destinations across Spain, Andorra, Portugal and Colombia over the past 20 years. Its hotels are renowned in the Spanish market, in particular, for their quality and convenient locations – in the city centres, the central business districts and in unique remote locations such as Navarre in the country's north. Over the past five months, alone, the fast-growing hotel chain has opened the properties of Hola Tafalla, Plana Parc, Europa, Espahotel Plaza España, Espahotel Gran Via, Espahotel Basílica, Encín Golf and others in Spain. It has also grown internationally with the new properties of Bogotá Plaza, Casa Real, Richmond Suites and the emblematic Torre Cali in Colombia.
Sercotel is the latest hotel chain to continue the global adoption of SiteMinder's Channel Manager. Over the 12 months ending 30 June 2014, The Channel Manager contributed to the US$7.4 billion revenue and 18 million reservations that SiteMinder's market-leading technology facilitated for hotels worldwide.
SiteMinder's VP Sales EMEA, Jason Lewis, says, "Recent data shows the hotel markets in Spain and Portugal have experienced RevPAR growth since 2011, with consistent demand increases of 4.8 percent and 6.6 percent, respectively.[1] It is due to this growth that Southern Europe continues to be a key market for SiteMinder, and we are thrilled groups such as Sercotel are seeing the benefits of streamlining their online distribution through best-in-class technology."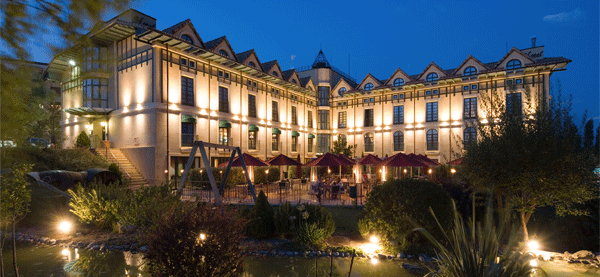 For more information or to arrange an interview, please contact:
Maria Franco
+61 2 8031 1287
media@siteminder.com
About SiteMinder
SiteMinder is the global hotel industry's leading provider of online distribution and direct booking technology. Founded in 2006, SiteMinder offers award-winning, cloud-based products – including the world's largest channel manager, a customisable booking engine, deep PMS/CRS integration and GDS connection tools – to help hotels increase online revenue, streamline business processes and lower operational costs.
Driven by a no-contract, commission-free business model, SiteMinder's robust product suite and exceptional customer support has made the business one of the most recognisable in the industry. In addition to its global head office in Sydney, SiteMinder has operations in Bangkok, Cape Town, Dallas and London, and more than 14,000 customers in over 140 countries. For more information about SiteMinder and its market-leading products, visit www.siteminder.com or the team at FITUR (Booth 8A42, Hall 8).
About Sercotel Hotels
Sercotel Hotels, founded in 1994, is one of the main hotel chains in Spain. Nowadays, it has 154 hotels, located in more than 106 different destinations in Spain, Andorra, Portugal and Colombia. The Sercotel Hotels philosophy makes an emphasis on the relationship with the customer on building a services and facilities offer composed by new or renovated city hotels in excellent locations. For more information about Sercotel Hotels, visit www.sercotelhoteles.com.