---
---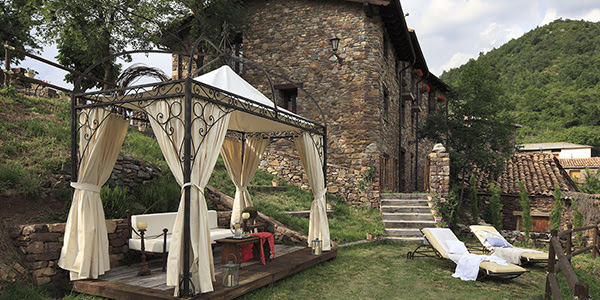 London, UK – One day ahead of FITUR, the world's tourism trade fair for the Ibero American markets being held in Madrid, the global hotel industry's leading provider of online distribution and direct booking technology, SiteMinder, today announces it has signed on Rusticae – the largest quality club for boutique hotels in Spain.
The club's portfolio comprises more than 250 hotel properties across Europe and Latin America, including an increasing number that are now live with SiteMinder's Channel Manager as well as SiteMinder's integrated booking engine, TheBookingButton, to capture direct online bookings.
"SiteMinder was founded with a hotelier's vision and today remains focused on both continually developing its products and extending its already-large portfolio of channels, so hotels can get connected worldwide and benefit from unlimited distribution. We believe it offers the best technological solution in today's online market," says Isabel Llorens, Co-Founder of Rusticae.
"We particularly love SiteMinder because the company has developed easy-to-use technology for hotel properties of all sizes and its 'make the complex simple' concept really makes all the difference when it comes to online distribution."
Rusticae has boutique hotels established in countryside and urban areas across Europe and Latin America, including in Portugal and France and more than 170 in Spain, alone. Its mission is to offer guests unique experiences, with 'quality' as its cornerstone and main business goal. The club's website was recently awarded 'Best Travel Website' by the Ministry of Tourism in Spain.
Today's announcement makes it the latest hotel group to adopt SiteMinder's industry-leading technology, which, over the 12 months ending 30 June 2014, facilitated 18 million reservations and US$7.4 billion in revenue for hotels worldwide.
SiteMinder's VP Sales EMEA, Jason Lewis, says, "As Spain and Portugal prove popular destinations for longer stays,[1] we are pleased such an esteemed group as Rusticae recognises the importance of streamlining its online distribution through best-in-class technology.
"With The Channel Manager, Rusticae hotels now have real-time, two-way access to more than 200 of the world's top distribution channels. This is a major competitive advantage, particularly for those properties that have integrated their property management systems with the channel management platform to instantly capture their online bookings at their front desk.
"We are thrilled a number of the properties have also integrated TheBookingButton, to attract and convert direct bookings. TheBookingButton was the third-highest revenue-generating booking channel for SiteMinder customers last year."

For more information or to arrange an interview, please contact:
Maria Franco
+61 2 8031 1287
media@siteminder.com
About SiteMinder
SiteMinder is the global hotel industry's leading provider of online distribution and direct booking technology. Founded in 2006, SiteMinder offers award-winning, cloud-based products – including the world's largest channel manager, a customisable booking engine, deep PMS/CRS integration and GDS connection tools – to help hotels increase online revenue, streamline business processes and lower operational costs.
Driven by a no-contract, commission-free business model, SiteMinder's robust product suite and exceptional customer support has made the business one of the most recognisable in the industry. In addition to its global head office in Sydney, SiteMinder has operations in Bangkok, Cape Town, Dallas and London, and more than 14,000 customers in over 140 countries. For more information about SiteMinder and its market-leading products, visit www.siteminder.com or the team at FITUR (Booth 8A42, Hall 8).
About Rusticae
Rusticae is a quality club representing over 250 charming hotels in Spain, Portugal, Morocco and Latin America. Rusticae is more than simply a hotel brand. Quality is the cornerstone of the company and it continues to be the main objective of its daily work. Rusticae's mission is to offer its customers unique experiences that satisfy a lifestyle inspired in the art of living.
Rusticae's hotels, chosen with great care by its team for their individual character, charm and attention to small details, are small in size with exquisite decoration offering personalised and professional customer service. All have been designed with the discerning customer in mind, seeking to create sensations linked to cultural, historic and geographic heritage.
Rusticae has two different types of hotels. Rusticae hotels: small, charming hotels in the countryside in unique natural landscapes, villages or small towns. Metropoli hotels: urban hotels for those who wish to stay in the city without missing out on the opportunity to stay at a special, charming hotel. For more information about Rusticae, visit www.rusticae.es.