Alasdair Fawcett, Business Manager Ecosystem at SiteMinder interviewed Stuart Dale CoO at Ratedock (a new product from Bakuun.com), to discuss their mission to provide seamless integrations for hoteliers, so they can focus on growing their business.

Alasdair: Stuart,please tell us more about Ratedock – What does Ratedock do exactly, and how do they differ from other platforms such as OTA's?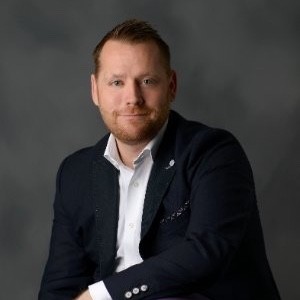 Stuart: RateDock connects travel demand partners to a wide range of accommodations that use different connectivity partners. With just a single API connection, the demand partner can access the leading connectivity suppliers to access live Availability, Rates & Inventory whilst maintaining full control of the commercial conditions and the partnership with their accommodation providers. RateDock has been designed to help bridge the technical gap by supporting demand partners that lack the time, knowledge or the system capabilities to be able to directly connect to their key accommodation providers.
What challenges do you see for your markets in 2021/22?

The ongoing restrictions and constant changes to travel rules will continue to hinder recovery but the biggest challenge we believe will be dealing with the pent up demand and the expected boom when things truly open up again. Travel businesses have less staff than they did pre-pandemic and so they will need to operate in a more efficient way to cater for the demand. RateDock will support the recovery and accelerate the move to a more connected way of working for both Supply and Demand partners.
We've seen a lot of changes in consumer behaviour due to Covid19, from needing more flexible rates, to shorter booking windows and a shift to domestic reservations. How is Ratedock positioned to help accommodation providers in these times?
RateDock helps to accelerate and optimize an accommodation provider's move to a dynamic way of working by supporting both legacy and new partnerships to ensure that all agreements are fully automated and connected. RateDock also provides complete control for the accommodations to decide who they work with and on what conditions in order to maximize each opportunity and control distribution.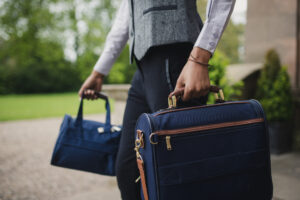 Can you share with us what Ratedock have prioritised for this year and how are these priorities going to impact accommodation providers?
RateDock is providing a solution to support both supply and demand, however we have placed significant focus on our acquisition of our demand partners that need the technical support to connect to their accommodation providers. We are solving a real issue for the accommodation providers, who have faced significant challenges transitioning to a fully connected way of working by delivering connectivity to their key demand partners. RateDock supports accommodation providers so that they can work with their demand partners in an efficient and technically robust way, whilst reducing the legacy manual processes.
You're a new partner with SiteMinder, which we are very happy about. How do you see the partnership working over the coming years, and what benefits does it offer to accommodation providers on the Ratedock platform?'
With SiteMinder's global presence and huge network of hotels, it is the perfect partnership for us and we are excited to have integrated. As we continue to increase our demand partners, we will help the accommodation providers to enhance their distribution and ensure speed to market as the property will only need to map once to RateDock. Our business matching platform will also allow both accommodation providers and demand partners to engage each other in a virtual environment and so thus reduce the costs of acquisition.
Can you give us an insight into any other future plans for Ratedock?
The major focus in the short to midterm will be to optimize the current product and enhance it as required to cater for the needs of our ever expanding customer base. We will also be launching our HotelsMapping product that will allow accommodation providers to seamlessly update their content such as images, hotel information to their demand partners via an API solution to take away the manual process of having to send emails for every update.
What do you most look forward to in the next 12 months?
Personally, just being able to travel again with no restrictions would be great. From a business perspective it would be great to see our industry really bounce back better than before and to support our partners to grow above pre pandemic levels.