SiteMinder World Hotel Index
It is said that the only constant in the world is change, and the SiteMinder World Hotel Index sheds light on exactly this. Sourced from SiteMinder's guest acquisition platform, used by 35,000 hotels and connected to more than 400 hotel booking channels globally, the SiteMinder World Hotel Index provides data and commentary for the hotel industry at both a macro and local scale never before seen.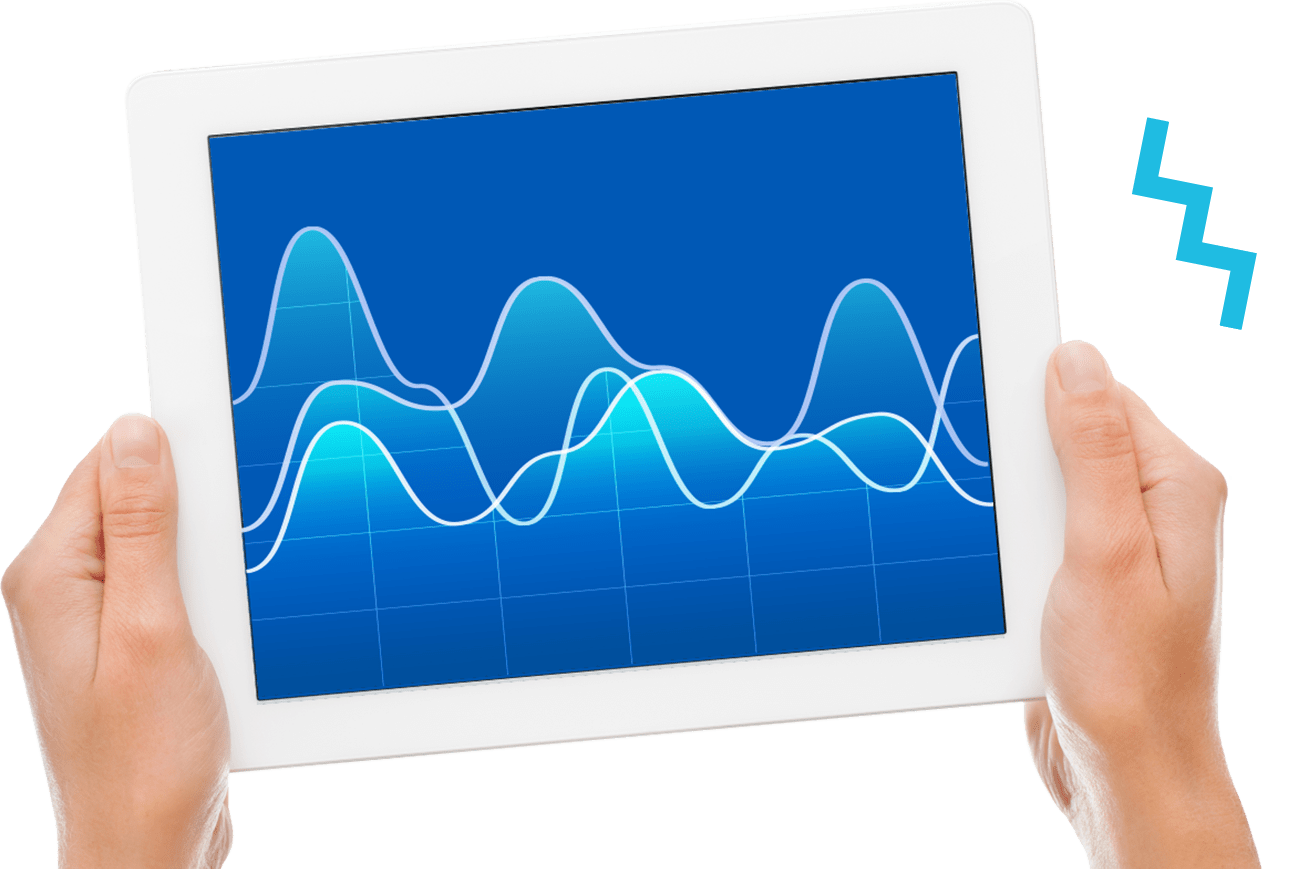 Moments in time
The SiteMinder World Hotel Index shows both the fluidity and suddenness of changing traveller behaviour. In this section, SiteMinder's founder and managing director, Mike Ford, captures a still image of the trends so we can always rest assured that travel is certain, even when we may not know the time or place.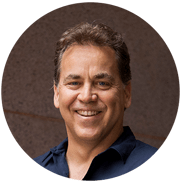 A two-speed world eager to bring in the new year
For the first time since mid-March, hotel bookings globally rose to above 55% of 2019 levels on 6 September, and then dropped back to 54.7% just three days later to mark the tenth week that hotel bookings have remained in the plateaued (second) stage of global recovery.
The momentum at a global level may have stalled, but the last-minute booking trend that we've been reporting since June certainly hasn't. It continues in markets all around the world, including in Cambodia where an incredible four-out-of-five hotel bookings made in the last two weeks are for stays during the remaining days of September.

Only one trend is bucking the last-minute booking trend, and that's the growth of Christmas and New Year's Eve hotel bookings. That week is now visible as a clear spike in multiple countries, including Australia and New Zealand in the Pacific, Barbados and Canada in the Americas, and the Philippines and Vietnam in Asia. It seems the world is keen to end 2020 on a high note, and usher in a fresh new year.
In Europe, we see a similar pattern emerging. Just two weeks after the summer-end, we are already seeing spikes in bookings for the summer months next year, in the Nordic nations of Denmark, Finland and Norway, as well as Portugal and Italy. It's clear that Covid hasn't completely deterred plans for enjoying beach weather and, interestingly, international travellers have been behind half of all bookings made within most of those countries over the past month.
Could we be learning to live with Covid? Perhaps in Europe, we are. In spite of new coronavirus outbreaks across the continent, hotel booking volumes have continued to climb to 65.5% YoY in Germany, and the destabilisation occurring in Spain, France and the UK is far from the drastic dip we saw in March. Two cities within the UK are, in fact, back to pre-pandemic levels. They are Brighton (102% YoY) and Bournemouth (99.8% YoY), which are both a two-hour drive from the London city centre.
However, we see a different picture in the Asia Pacific where government restrictions around international travel remain steadfast and hold back movement in many countries. Singapore, which has struggled to rise above 20% of last year's levels, is the latest market to incentivise domestic travel with a staycation stimulus, and consider introducing flights that take off from Singapore Changi Airport and land in the same place. Meanwhile, in spite of zero locally-transmitted coronavirus cases in three months, Thailand is introducing a "special tourist visa" scheme that appeals only to foreigners willing to stay a minimum of 90 days.
The cautious measures could be working, with Asia contributing three out of our five fastest risers this past month:
Vietnam: from 9.85% YoY to 25.1% YoY (+154.82% MoM)
Philippines: from 6.05% YoY to 14.24% YoY (+135.37% MoM)
Barbados: from 22.22% YoY to 44.39% YoY (+99.77% MoM)
South Africa: from 37.49% YoY to 65.05% YoY (+73.51% MoM)
Sri Lanka: from 20.58% YoY to 31.52% YoY (+53.16% MoM).
Will 2021 bring the change that we're all hoping for? Only time will tell. In the meantime, what we know is that COVID-19 has created a world operating at two speeds—one faster and internationally-focused, and the other slower and domestically-focused—both designed to find balance and normalcy where there is none.
The growing divide between urban areas and regional towns
It's been five months since COVID-19 became a reality for most of us. In that time, we've seen hotel bookings drop to below 9% YoY globally, and then show an encouraging and sustained recovery to surpass 54% YoY in July. At a global level, booking levels have plateaued since, but not in every part of the world. While a lot remains unknown, what is clear is that the new behaviours and preferences of today's traveller are likely to linger for a while yet, if not become permanent changes for some.

As early as May, we reported on signs that today's traveller would be seeking an immediate escape from the confines of a building and holidaying, instead, outdoors. Those early signs, detected in the UK, have since come to fruition across the globe as we see more and more travellers opting for a nearby coastal or regional town destination rather than a densely-populated major city.
We see that in:
Australia, where YoY booking volumes sit at 22.8% and 4.2% in the country's most populous cities of Sydney and Melbourne. Yet, they sit at 69.6% in Townsville, a coastal town up north.
Thailand, where the booking momentum in the capital city of Bangkok is at 28.1% YoY while it is at 51.8% in the resort island of Ko Samui.
The UK, where London's hotel bookings are at 40.4% of last year's volumes, while they are at 75.7% in Bristol, a two-and-a-half-hour drive from the capital.
Spain, where YoY booking volumes in the major cities of Madrid and Barcelona are hovering around 26%, while they have surpassed 62.8% in the coastal region of Málaga.
The U.S., where New York City has not been able to rise above 14% of 2019 volumes, while Tampa in beach-filled Florida has again exceeded 2019 volumes.
Mexico, where the booking momentum in the capital of Mexico City remains below 38%, versus 72% in the coastal resort town of Playa Del Carmen.
We also reported on the rapid rise of last-minute bookings as early as June and, indeed, globally, guest arrivals in August and September now comprise literally half of all non-cancelled hotel bookings made to date. In countries such as Canada, August and September stays comprise almost 90% of all non-cancelled reservations.
Additionally, we continue to see countries progress through the new stages of hotel booking recovery:
In Asia, Indonesia has maintained steady growth, led by domestic bookings which have comprised over three quarters of all bookings since April.
In Europe, Portugal has enjoyed an acceleration in both domestic and international travel.
These trends mean a few things:
Every traveller today is a transient traveller. Booking lead times have shrunk and, now more than ever, extended stays are harder to secure. Every player within the hospitality and travel industry needs to re-strategise accordingly.
While a number of hotels have done well to reimagine their spaces for corporate guests, the reality is corporate travel will remain under pressure for as long as domestic tourism is the only option, or the safest option. Travel operators need to be thinking about how leisure travel can fill the gap.
Sensible travel bubbles are critical for island destinations. We can see the value of travel bubbles in Costa Rica, where the booking momentum is up over 100% MoM after international travel resumed on 1 August. The country is now open to travellers from Canada, select EU nations and the UK. By contrast, we can see that the Cook Islands and Fiji in the Pacific continue to struggle and could face a humanitarian crisis if international travel is not opened up soon from neighbouring countries such as Australia and New Zealand.
Only South Africa surpassed Costa Rica as this month's fastest riser. The country's booking momentum is up almost 300% MoM, after the government lifted nearly all travel restrictions. It's a bold move from a country that's reported the fifth highest number of COVID-19 cases in the world, but it stands as testimony to the challenges involved with balancing a health crisis and keeping your economy afloat.
Global hotel bookings dip for the first time since March
Three weeks ago, we introduced the world to the four stages of hotel booking recovery that we had been witnessing since the outbreak of the pandemic in March. Among those stages was Deceleration or Plateau, which had occurred only within individual countries up until that point. However, we knew the time would come when we would inevitably see a deceleration or plateau at a global level also. That time came this past week, as global hotel bookings dropped marginally for the first time since March, from 52.36% YoY to 51.56% YoY.

While incremental, the drop represents a pivotal moment, as it reminds us about both the seriousness of the coronavirus and the fickle nature of consumer confidence that comes with an ongoing health crisis. The correlation is evident in many countries where cities and states have re-entered travel lockdowns amid new waves of COVID-19 cases.
The United States is perhaps the most visible example of this. After experiencing a six-week growth in hotel bookings, the country has seen COVID-19 cases accelerate in a number of states, including Florida, which was dubbed the next epicentre in mid-June. Since then, Miami's booking volumes have plummeted from 87% of last year's levels to 33%, where it has remained for nearly two weeks.
Similarly, Australia's hotel booking momentum has continued to drop for more than a week, brought down by Melbourne, which is back in a lockdown after a second wave of coronavirus cases exceeded the city's first peak in March. Melbourne's booking momentum has dropped almost 75% over the last three weeks.
Within Asia, Hong Kong has imposed tough new restrictions this past week, after a spike in coronavirus cases threatened to undo months of success. The new restrictions have further impacted an already-decreasing volume of hotel bookings, which now sit at 48.23% YoY after hitting a high of 61.77% YoY earlier this month.
Finally, in Europe, the Segrià region of Spain re-entered a partial lockdown on 4 July and, with that, the country's total volume of hotel bookings have dropped from 62.9% YoY to 58.46% YoY.
Defying the odds is the UK, which ranks as our second-fastest riser for the second consecutive week in spite of Leicester entering a lockdown. Hotel booking volumes in the UK have risen from 31.74% YoY to 48.74% YoY during the last two weeks and, of all bookings made during the period, at least four-in-five have been for stays between now and September.
Only Sweden outpaced the UK this week, experiencing 27.39% growth to reach 72.13% of last year's levels – and proving the continued success of the Nordics in containing the spread of COVID-19.
In other positive news from the Nordics, Norway's hotel bookings have now climbed consistently for three months to 92.39% YoY, so we could be speaking soon about the first country to not only reach, but surpass, 2019 levels since March. Ireland and Malaysia, too, aren't far behind. They now sit at 84.47% YoY and 81% YoY, respectively.
As I write this, a new wave of coronavirus looms for my home city of Sydney, so hotel booking recovery here may have to restart again soon. It's all a part of the new cycle, and while we don't know when it will end, we can feel comforted that we're all a part of an industry that's proven its strength and resilience like never before.
Global bookings surpass 50% YoY for the first time since March
This past March was a month that many of us are unlikely to ever forget. It seems like yesterday I was watching in disbelief as hotel bookings plummeted from around 50% YoY to below 10% YoY.

Four months on, hoteliers in many pockets of the world can find some comfort that booking volumes have surpassed mid-March levels for the first time. On 2 July, hotel bookings globally tipped over to 50.51% of 2019 levels to mark a key milestone as we all look to bounce back from this crisis together.

As I write this, 14 countries across Europe, Asia and the Pacific now outperform the global average of 52.52% YoY in hotel booking volumes. Norway currently leads the growth, with volumes at 89.13% YoY, followed by Ireland, at 81.33% YoY, and then Malaysia, at 79.56% YoY. All three countries have now remained in the first stage of hotel booking recovery—Domestic Acceleration—for more than a month.
Meanwhile, in the Americas, the United States remains in the stage of Destabilisation and is unlikely to progress to International Acceleration anytime soon. With increasing cases of coronavirus, international arrivals at U.S. hotels now constitute less than 10% of all guest arrivals for the fourth consecutive month as further proof of the value of local holidaymakers in the current climate. Indeed, in Canada, international guest arrivals may be down 80% from last year's volumes, but hotel bookings have risen steadily over the last six weeks to reach 47.05% YoY, driven by domestic trips.
Without doubt, we are witnessing a surge in domestic travel worldwide, led by South-East Asia. Domestic guest arrivals this month have more than quadrupled (316%) YoY in Cambodia and tripled (202%) in Vietnam. While domestic guest arrivals this month are up 196% YoY in Thailand, the country's cautious reopening to certain foreigners, including business travellers, could tip the domestic/international balance very soon. Within Europe, domestic guest arrivals this month have more than tripled YoY in Denmark (262%) and Malta (247%).
Speaking of Malta, it's our fastest riser this week, having jumped from 31.12% YoY to 44.43% YoY, to represent 42.77% WoW growth after it was revealed that active cases of COVID-19 in the country had been reduced to ten.
While previously-lifted pandemic measures have been reinstated in the city of Leicester, they weren't enough to send the UK to the Deceleration or Plateau stage of hotel booking recovery. The UK is our second fastest riser this week, with hotel booking volumes that rose 24.54% WoW to 39.53% YoY, and the Domestic Acceleration is likely to continue for some time yet.
Other quick risers this past week included Malaysia (21.49% WoW growth), Ireland (18.99% WoW growth) and France, which has continued to climb steadily to 65.78% of last year's hotel booking volumes. While domestic travellers may be driving the growth, the reopening of France's borders to countries outside the EU this month has had a positive impact on the domestic and international business mix of local hotels. International tourists currently contribute a third of all hotel guest arrivals in France, but the World Hotel Index tells us that that contribution will grow to more than half (54.9%) by September. Could International Acceleration be around the corner?
Global bookings near 50% YoY as markets progress through recovery stages
It's hard to believe this is now my 10th weekly analysis of the World Hotel Index – a product initially conceived to help the industry we love, and which has quickly evolved to become the benchmark by which we can all assess the recovery of hotel markets globally.
As we commence the second half of the year, we can see that hotel bookings globally are nearing 50% of 2019 levels, led over the past week by the UK, which has risen over 56% from 20.36% YoY to 31.87% YoY after sitting below 10% for more than three months.

I spoke last week about the four stages of hotel booking recovery, including the first stage of Domestic Acceleration and, indeed, we're witnessing that now in the UK. Of all guest arrivals over the next six months, 78.69% will be local holidaymakers. As for how quickly those arrivals will come? Based on all bookings made in the last two weeks, 71.48% are scheduled to arrive during this month and August, although, with at least one city re-entering lockdown, we may be looking at different figures this same time next week.
A similar journey is unfolding in Ireland, where hotel bookings have risen 28.95%, from 53.27% YoY to 68.69% YoY. The jump makes Ireland our second-fastest riser this week, behind the UK. Of all guest arrivals this month, 77.22% will be locals, which is nearly 60% more than the makeup of domestic travellers during the same period last year.
In tandem, a number of countries have progressed further along their hotel booking recovery journey, including:
At Deceleration or Plateau – Germany, which has stayed above 50% of last year's levels since 8 June but has been unable to rise above 58% YoY; and Australia, which has hovered around 58% YoY for two weeks, due to a resurgence of coronavirus cases in the state of Victoria. Victoria's capital, Melbourne, has dropped to 18.12% YoY and is likely to drop further after lockdown was reinstated in the city this week.
At Destabilisation – Portugal, which has dropped nearly 10% WoW after nearly two weeks of deceleration; and New Zealand, which has dropped from 76.16% YoY to 71.99% YoY in the last two weeks after being drawn back from COVID-free status.
With the EU's international borders reopening this week, our data is now showing signs that the fourth stage of recovery⁠—International Acceleration⁠—could be coming for a number of European nations, including Spain, Italy and France. The makeup of international travellers to these countries over the next three months are 47.97%, 62.76% and 44.48%, respectively, compared with 37.66%, 42.76% and 28.09%, respectively, between April and June.
Tourists from countries as far-reaching as Canada and Thailand are now permitted to enter Europe, so it's surely one part of the world where we can expect change over the coming week, as global hotel bookings (likely) tip past the 50% YoY milestone at long last.
The data explained
The Booking Momentum charts above show how current booking volumes are changing when compared to the previous year, and where they are coming from.
The Guest Horizon charts show the check-in dates that have been booked and where those guests will be travelling from. The data reflects existing (non-cancelled) bookings only.
All charts are refreshed daily, with the previous day's data. City level trends are provided for major tourist destinations only.