Bookings from international guests hit two-year high for the majority, as seasonality blurs
By Mike Ford, Founder at SiteMinder
Posted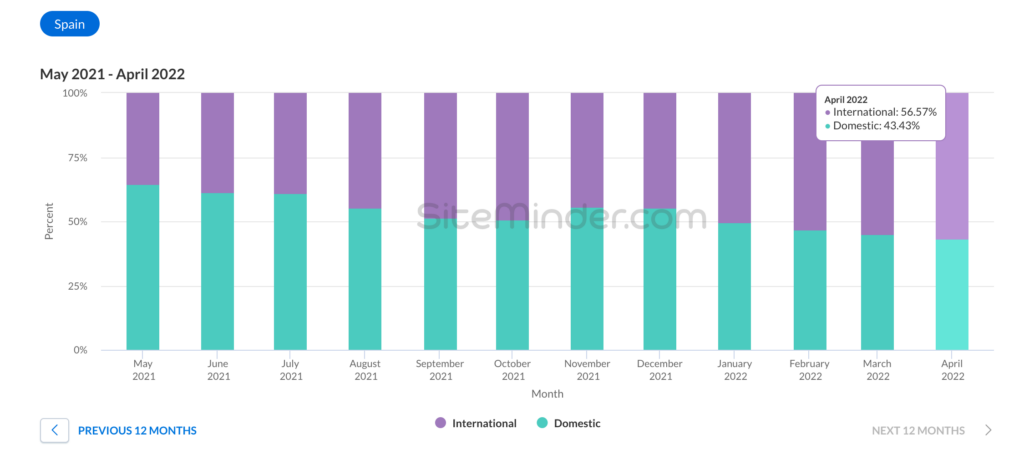 Data from SiteMinder's World Hotel Index is currently making two things clear: international bookings continue to accelerate globally, and as they do, historic seasonality trends are becoming less defined in more destinations.
Twenty-six of the 42 countries on SiteMinder's World Hotel Index (62%) have received a higher percentage of bookings from international guests so far in April than in any other month in the past two years. A list of countries that includes Australia, Canada, France, Germany, Indonesia, Singapore, Spain, the UK and the US.
And as more international guests secure their overseas plans, availability, opportunity and pent-up demand are becoming more important factors than the prevailing weather conditions, or the time of year, resulting in traditional seasonality becoming more fluid.
Locations such as Playa del Carmen, Barcelona, and even Perth, closer to home, have recently illustrated this point well.
For Playa del Carmen, a coastal resort town in Quintana Roo, Mexico, booking volumes remain well above 120% of their 2019 levels as stays are locked in for May, historically a quieter month for the region, post-Easter.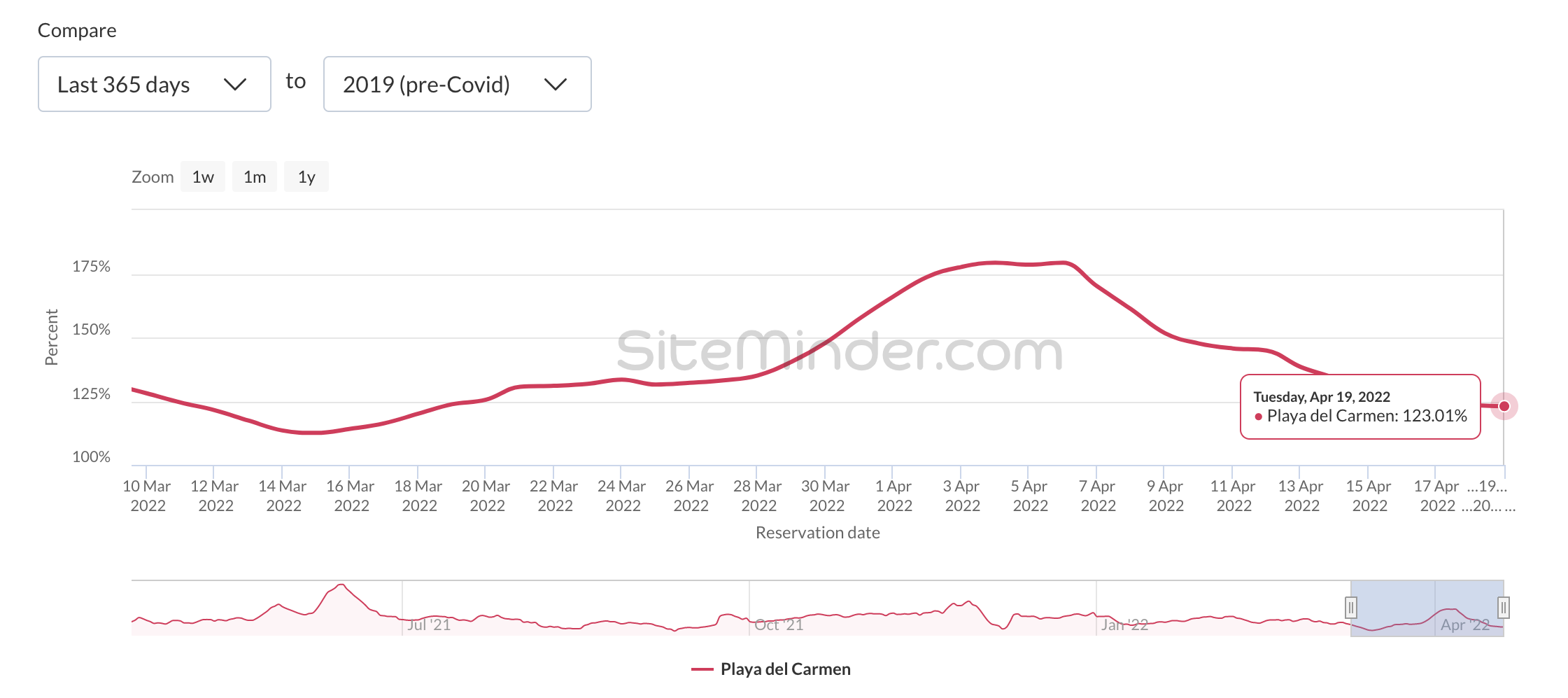 For the hotels of Barcelona, reservation volumes through March and April have also remained higher than at the same time in 2019, as travellers secure largely last-minute stays during what's traditionally a shoulder season for the city.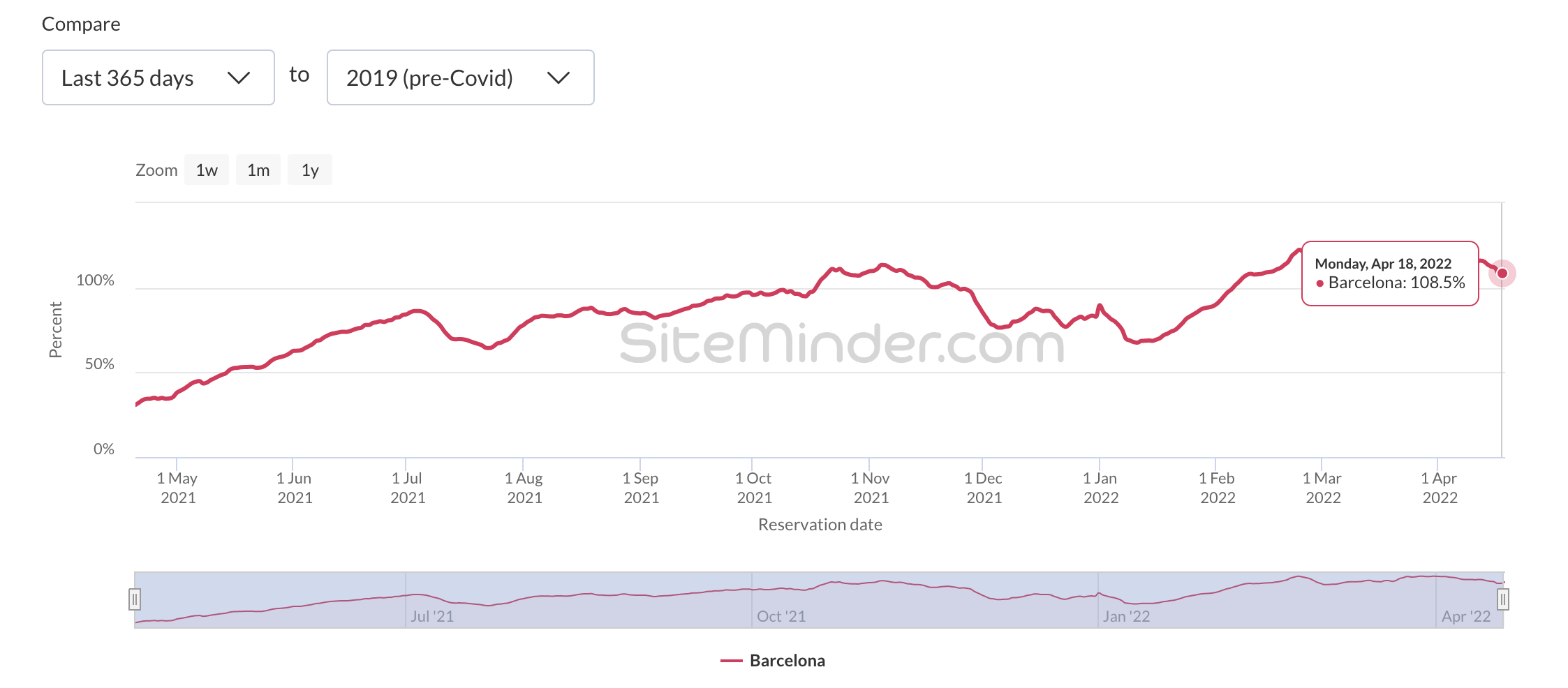 And in Perth, highlighting the unpredictability of demand, booking volumes have at times extended beyond 125% of pre-pandemic levels this month, as travellers take the opportunity to visit Western Australia following almost two years of it being closed to the world.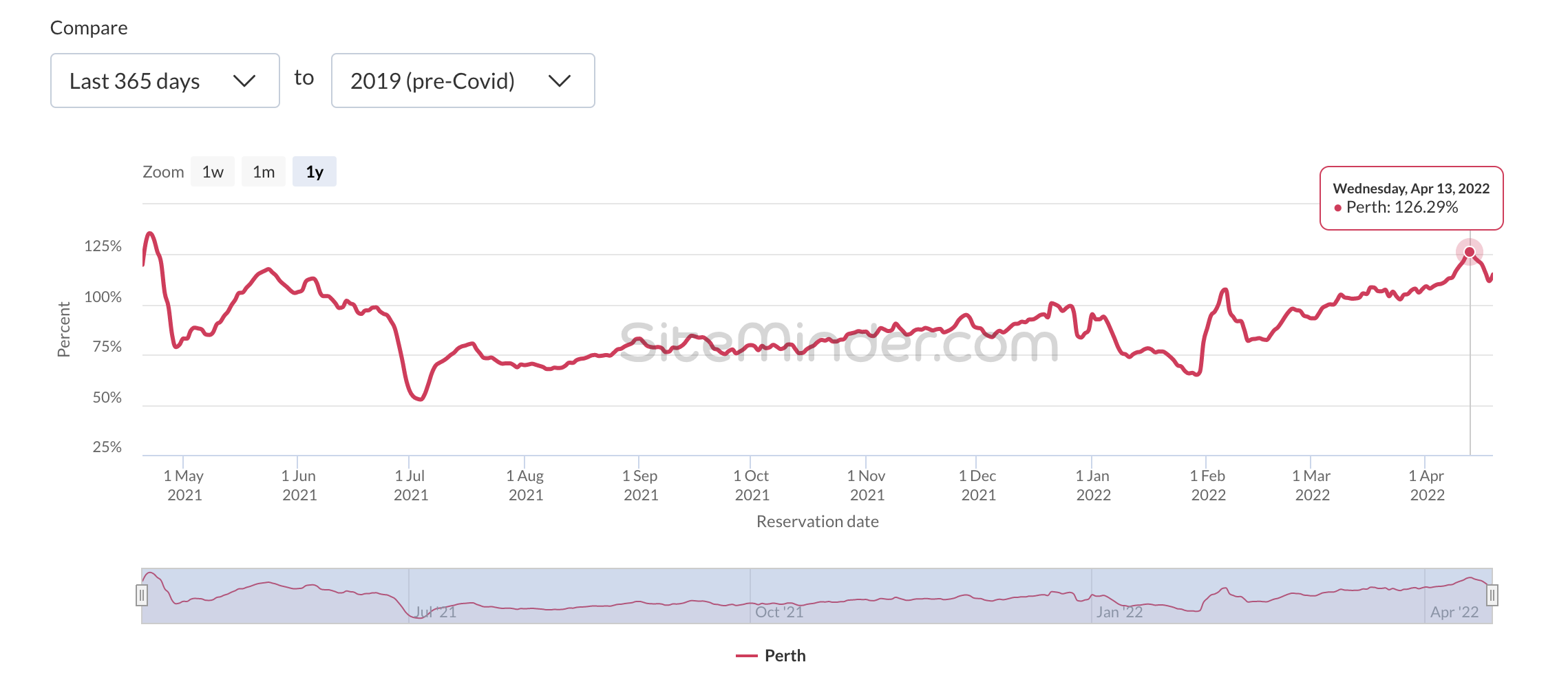 APAC hotels make further headway
Looking more broadly across APAC, the loosening of restrictions reported in my March update continue to have positive impacts for hoteliers, further highlighting the flexibility and reactiveness of the modern traveller.
Bookings to hotels in Malaysia (which scrapped quarantine rules at the beginning of April) are again above the global average, with the percentage of international bookers doubling compared to March. Thai hotels are accepting above 75% of 2019 volumes again, as trips are planned to Koh Chang, Hua Hin and Koh Samui. While booking momentum to Indonesian hotels is above 85% for the first time since the pandemic began.
As usual, I'll be back next month to monitor all of the major trends found in the World Hotel Index. Until then, take care.