Seasonal travel's big bang continues with Europe's never-ending summer
Posted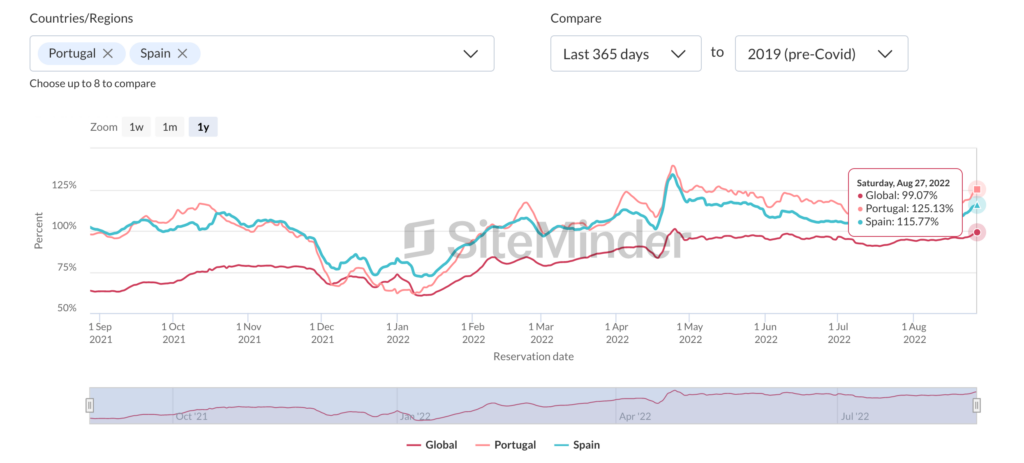 Since late April, SiteMinder's World Hotel Index has hovered between 90% and 100% of 2019's record-breaking year for hotel bookings, as we witness a new pattern of consistency for the global accommodation industry. Below is a snapshot of some of the markets and nations contributing to this trend.
The long tail of Europe's summer
The "bumper" European summer forecasted in SiteMinder's May update has eventuated in recent months. Now however, as the season comes to an official close, incoming volumes for both September and October suggest the extension of the high period in multiple locations.
Businesses in the Czech Republic, Portugal and Spain are accepting more bookings for the coming months than at this time in 2019, while the likes of Austria, France, Ireland, the Netherlands and the UK are all just narrowly short of their respective 2019 numbers.
An island's success story
In August 2021, Fiji was receiving just over 1% of its 2019 booking volumes, as the local tourism industry (which equates to roughly 40% of the nation's GDP) waited patiently. Twelve months on, Fiji has thankfully bounced back to 128% of its pre-pandemic volumes, with a welcome mixture of both long and short-term booking activity taking place.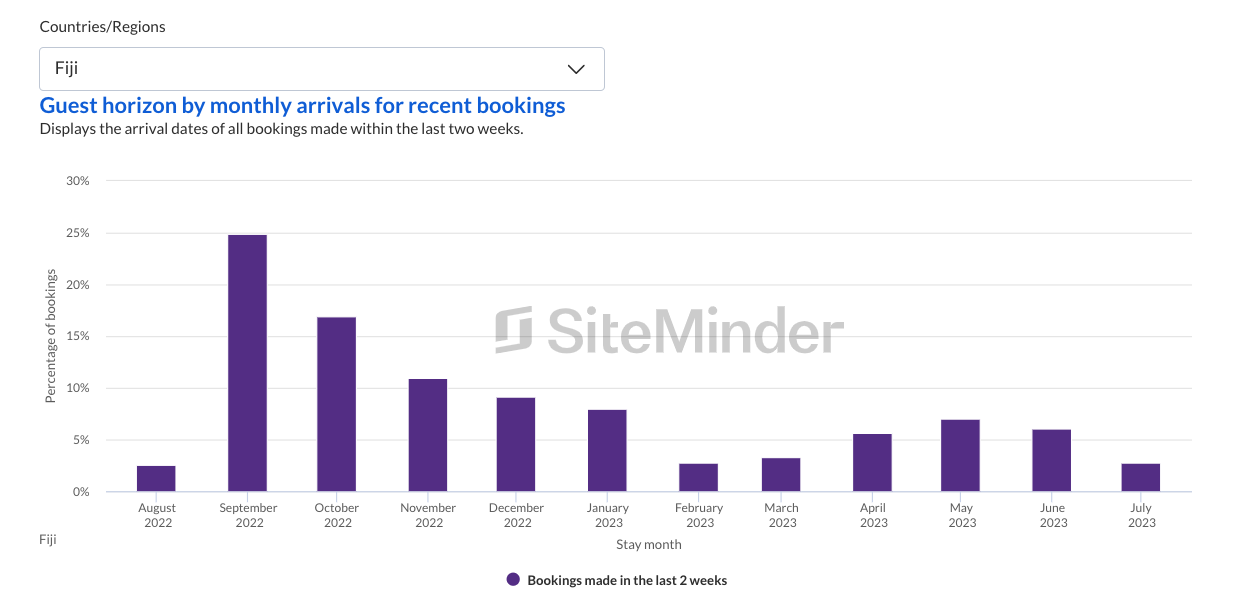 Southeast Asian stability
Southeast Asian properties continue to build momentum and achieve better results the deeper we progress into 2022. Month-on-month, booking momentum to Cambodia has grown by 14%, Indonesia (2%), Malaysia (6%), Philippines (6%), Thailand (10%) and Vietnam (10%), as confidence builds among the international community.
17 weeks 'til Christmas
With Christmas planning underway (for some), the World Hotel Index is able to track the locations that have the highest volume of Christmas and New Year arrivals, as a percentage of all booked stays for that destination. Looking ahead, Vanuatu currently leads the pack, with 12.44% of all booked stays for the next 12 months checking into local accommodation businesses between 19 December and January 1. In second is South Africa, with 10.67%, and in third is the United Arab Emirates, with 10.28%.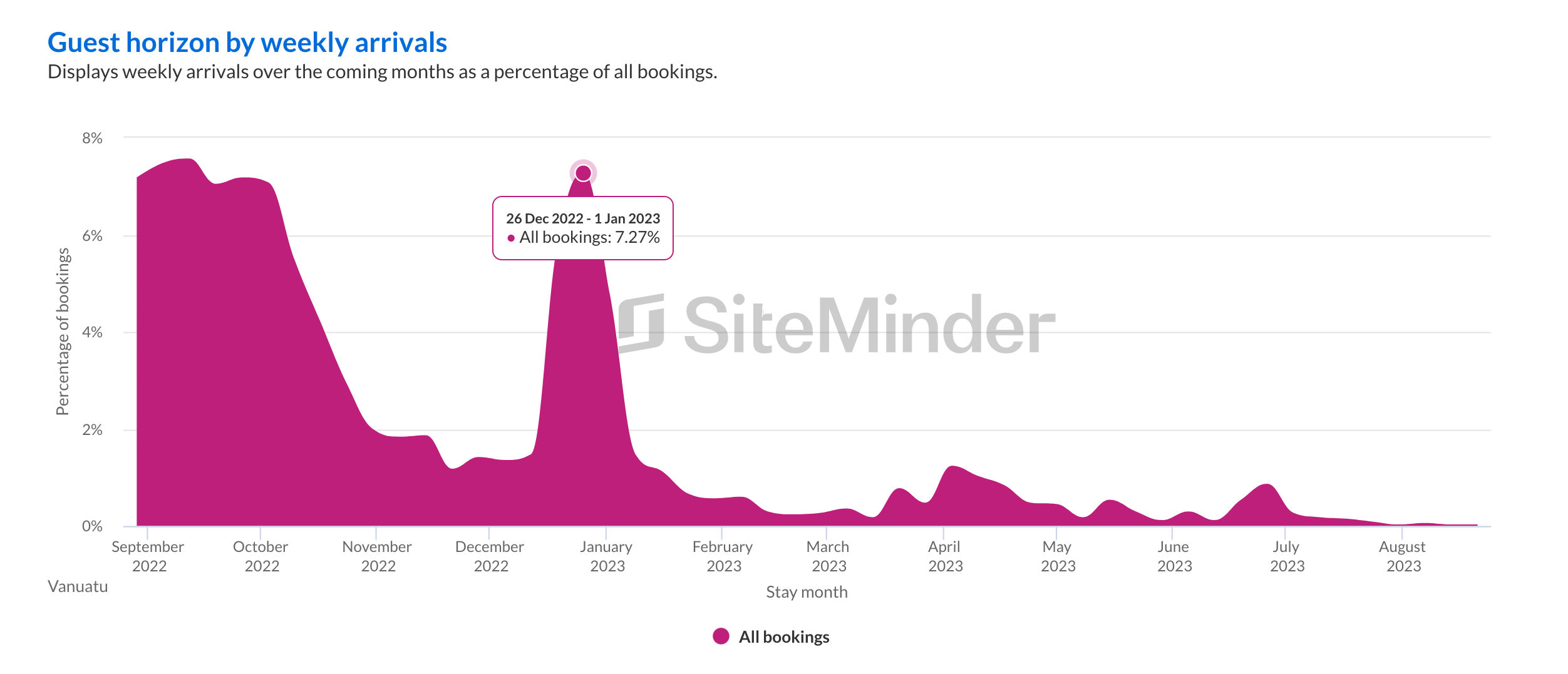 A wider lens
Finally, to provide a broad viewpoint of the health of the world's accommodation industry, our data indicates that universal recovery is building more and more momentum.
Looking at our numbers retrospectively, we can see that on the 1st of January 2022, just 43% of the 42 countries on SiteMinder's World Hotel Index were sitting at above 75% of their respective 2019 levels. Fast-forward to our June 2022 analysis, we saw that 83% of countries were above 75% of their pre-pandemic levels, while today, 88% of countries are sitting above 75% of their 2019 levels. Importantly, several others are now close to crossing this reservation threshold.
For live updates head to https://www.siteminder.com/world-hotel-index/data/.